This is by far my most FAVORITE part of AtV, and that's why I've decided to give Retro to Raw its own page...
My biggest influence in food comes from my collection of Vintage cookbooks, preferably anything from the 1950's and earlier. Vintage cookbooks harbor some very interesting (and sometimes frightening) concepts, but at the heart of every page I've always found bold flavors, familiar dishes, comforting hearty meals, and maybe a creepy looking aspic or two. Regardless of the meat and dairy (and gelatin) found in the vintage foods of yore (okay, maybe not that long ago), I've always managed to fuel my excitement for getting into the kitchen by reading these wonderful books.
I hope you'll visit this page often, as I plan on updating frequently with new Retro inspired recipes! I'll post the original recipe inspiration, including the Cook book that it came from, and my own interpretation of the recipe.
---
A special Thank You to my sweet gal pal, Andrea of
A Very Vegan Holiday
, without whom I wouldn't have the catchy tag, "Retro to Raw" to go along with this tasty page.
---
Retro to Raw Recipes
All of the recipes on this page will be alphabetized, with a direct link to the complete recipe in the name/description below each photo.
Don't forget, my recipes are just a canvass for exciting healthy food.
Add whatever you like to an AtV dish – just remember to eat your veggies!
-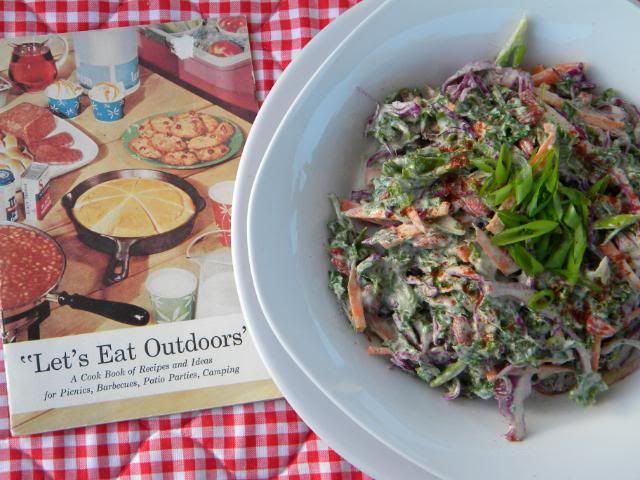 -
-