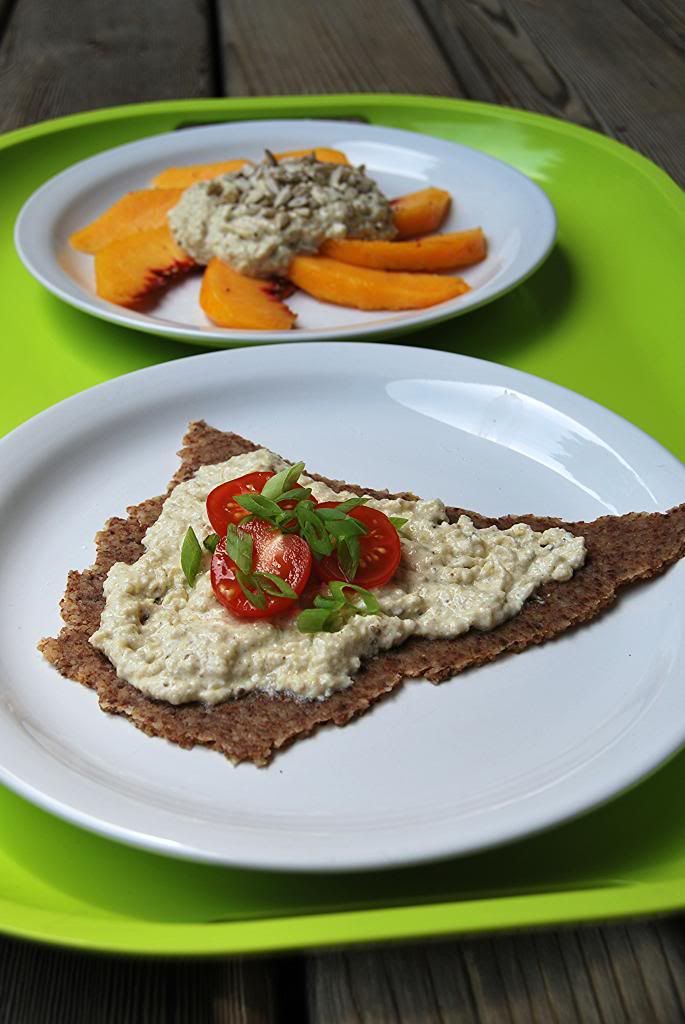 Earlier this week I started thinking about one of my old favorite recipes that I hadn't made in a really long time;
Cottage Cheese.
Upon
revisiting the original recipe
I decided that I wanted to update it, making it a little less fatty but hopefully just as delicious, if not more so. I'm not joking when I say this recipe used to be a serious favorite of mine. I'd make it every time Mr AtV and I would travel, and always had a batch in the fridge for quick and filling snacks. Breakfast or Lunch, this cheesey recipe is a winner!
The following is from the
original recipe
, but I felt like it was important to share again for those of you who may have missed it the first time around:
I liken this recipe to a vegan/tofu version of Cottage Cheese that I've made in the past, and adapted from the Original
Uncheese Cookbook.
I keep the
Uncheese cookbook
close at hand now, because it lends itself to so many of my raw-cheese recipe inspirations. I also have to note that I've never actually tried real Cottage Cheese before. This makes me laugh at myself.
One of the most exciting things about this recipe is that
it doesn't require a dehydrator.
All you need is a food processor or high-speed blender. I hope this encourages you to try making it!
AtV Cottage Cheese (version 2.0)
Yields roughly 1.5 cups
Ingredients:
2 peeled and cubed Zucchini or Yellow Crookneck Squash
1/2 c Macadamia Nuts
1/2 c AtV Sour Cream
2 tsp Nutritional Yeast
1 tsp creamy Mustard (your choice)
1 tsp Lemon Juice
1/2 tsp Apple Cider Vinegar
1/2 tsp Onion Powder
1/4 tsp Garlic Granules
Salt to taste
Optional (but super yummy): Ground Caraway to taste
Directions:
Into your food processor add the Macadamia nuts, puree the nuts (scraping down the sides of the processor every so often) until you have a thick paste. This should take up to a minute, maybe a little longer.
Into the food processor add the AtV Sour Cream, Nooch, Mustard, Lemon Juice, Vinegar, Onion powder, Garlic and salt. Blend together for 30 seconds or so - you should now have a nice thick creamy sauce-like consistency.
Finally, add the peeled/cubed Zucchini to your food processor. Pulse the zucchini until it's broken down into small curd-like texture. Do NOT over puree, otherwise the concept for this recipe will be lost. Cottage Cheese relies on the texture!
Place your finished cheese into the fridge to set for at least 30 minutes. It will thicken as it chills.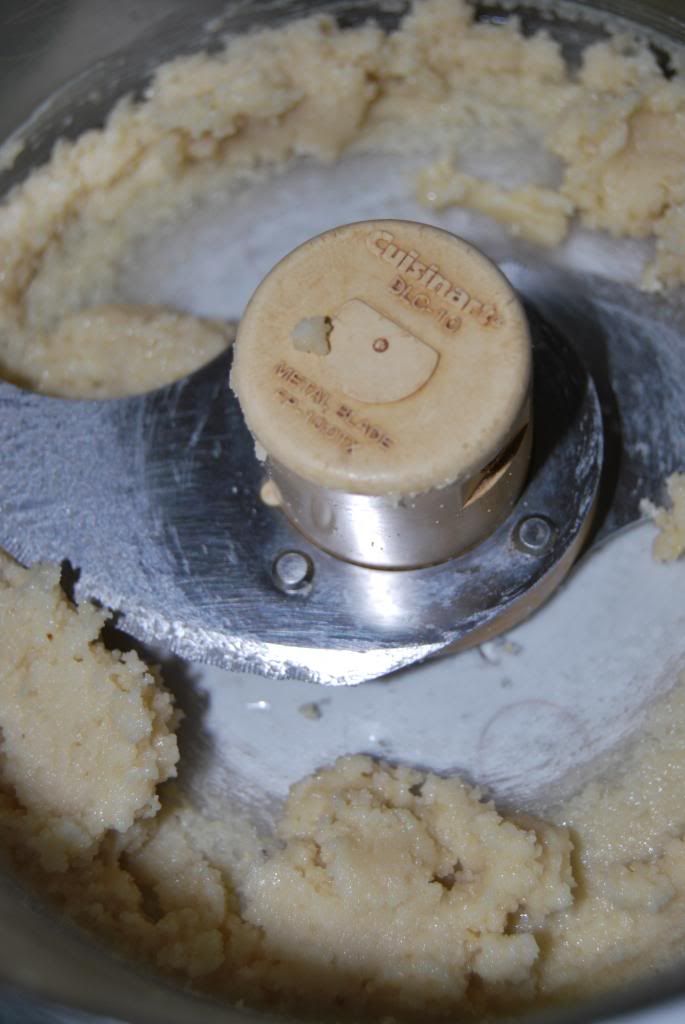 1. Pureed Mac Nut paste
2. Add the other ingredients, but NOT the zucchini!
3. Add the cubed/peeled squash (I used crookneck instead of zucchini), and gently pulse everything together until you get that perfect Cottagey Cheesy texture!
You can enjoy this lovely Cottage Cheese in so many different ways...my personal recommendations are the following:
I have deeply embedded memories of my Mom eating real Cottage Cheese with Peaches and Sunflower Seeds. My child-brain always thought it was the most disgusting combination, and every time she offered me a bite I stuck my nose up, made an "eeeew!" face while quivering all at the same time. Now that I'm in my 30's and much more adventurous with what goes on my plate I decided to make a special trip to the market and bought some local, perfectly ripe peaches. I'm really surprised to say that this combo, while truly retro at it's core, is pretty damn delicious! Have any of you every tried this combo?
Wishing you all a super tasty weekend!
xoxo,