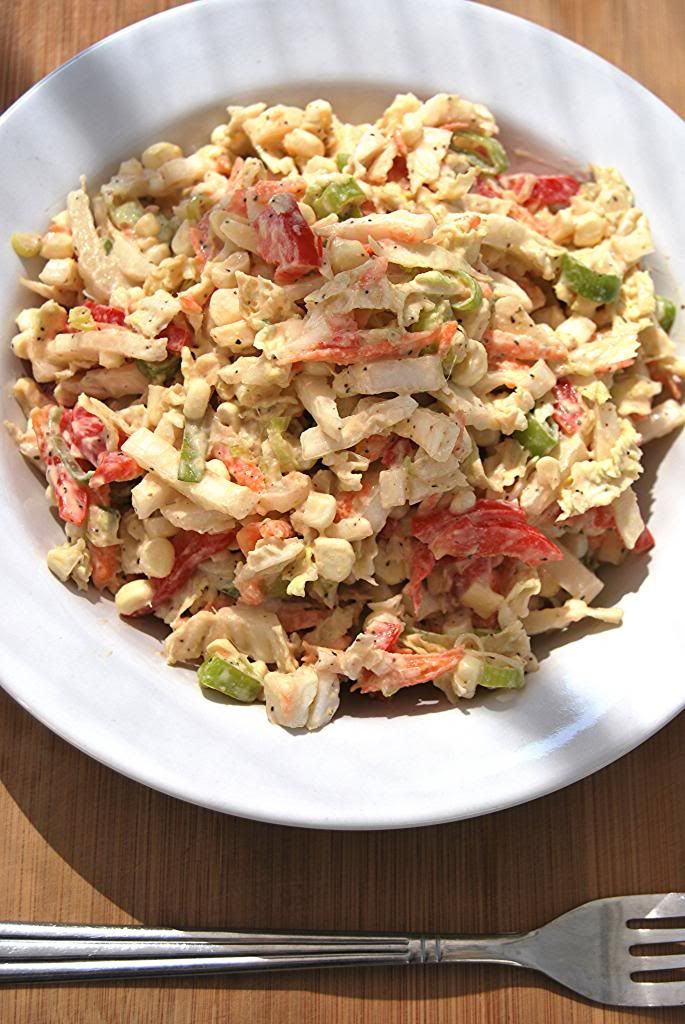 Do not adjust your computer screens...
After a long and somewhat abrupt hiatus I'm happy to be back in the kitchen with AtV and all of you lovelies in mind! Thank you so much to those who've reached out in concern --- I promise that I'm doing well, in addition to feeling energized and excited. I won't hash out all of the details just yet, but will be delving into some personal topics (in addition to regular recipes) in the days to come.
Mr. AtV and I have been busy with family for most of this month, and for one of our barbecue dinners I made the coleslaw in today's post. The zesty flavors and bright ingredients make this slaw one amazing side dish and thankfully my lovely family agreed. If you're looking for a lighter sub to the popular pasta and potato salads commonly found at backyard barbecues I promise you this slaw won't disappoint. It's pretty much my favorite Summertime comfort food of the moment...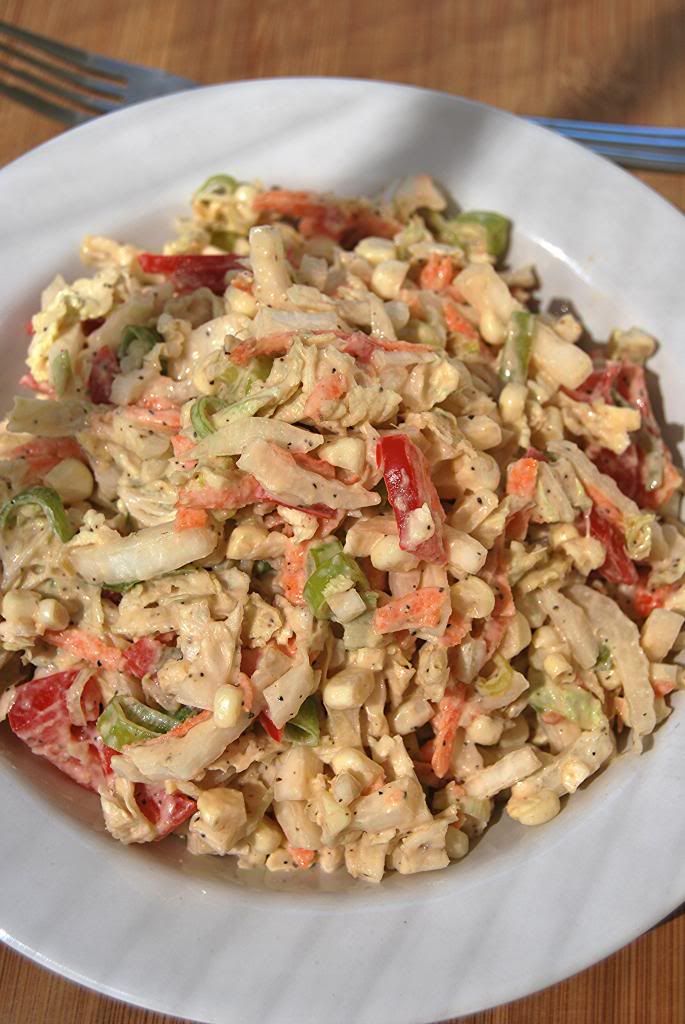 Zesty Summer Coleslaw
Yields roughly 8 cups
Ingredients
Veggies:
4-5 cups shredded Cabbage of choice (I used Nappa)
2 c grated Carrots
1.5 c fresh *Corn kernels (Sub Corn with equal amounts of Cabbage and Carrots of you prefer)
1 c thinly sliced Red Bell Pepper
1 c chopped Green Onion
*If you're not using Corn I suggest adding one of the following:
1/3 c dried Currants
1/3 c chopped dried Apricots
Dressing:
3/4 c AtV Sour Cream
1/4 c Creamy Mustard of choice
2 tsp Onion Powder
1 tsp Garlic Granules
1 tsp Black Pepper (or to taste)
1 tsp Salt (or to taste)
Directions
In a large bowl mix together all of your veggies
Add the Mustard and Sour Cream and all of the dry seasoning
Mix together evenly
Serve immediately for optimum texture!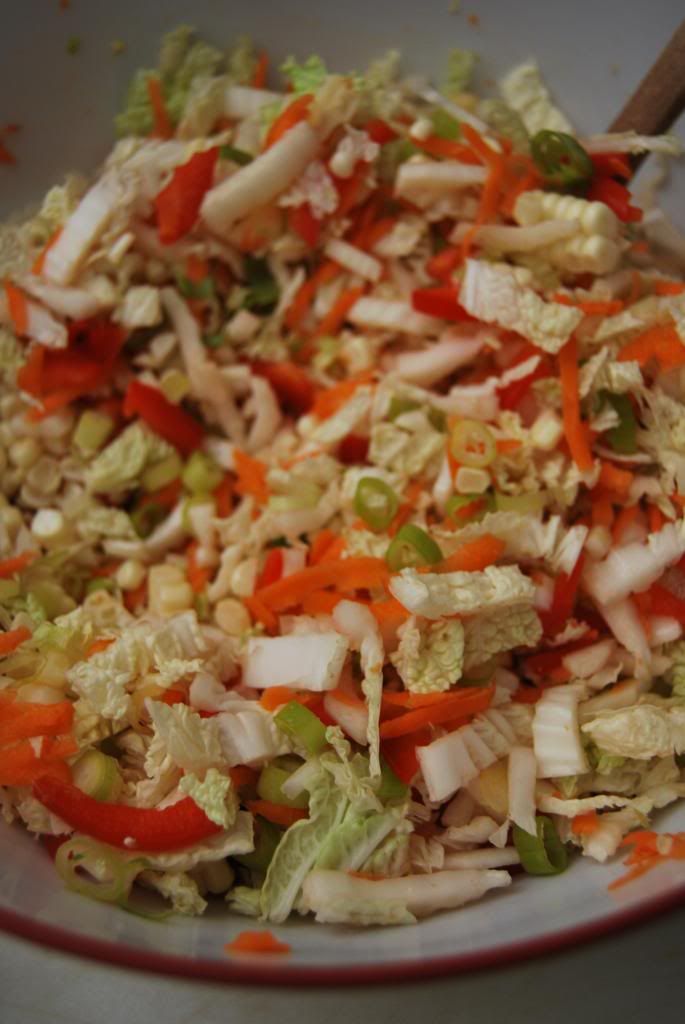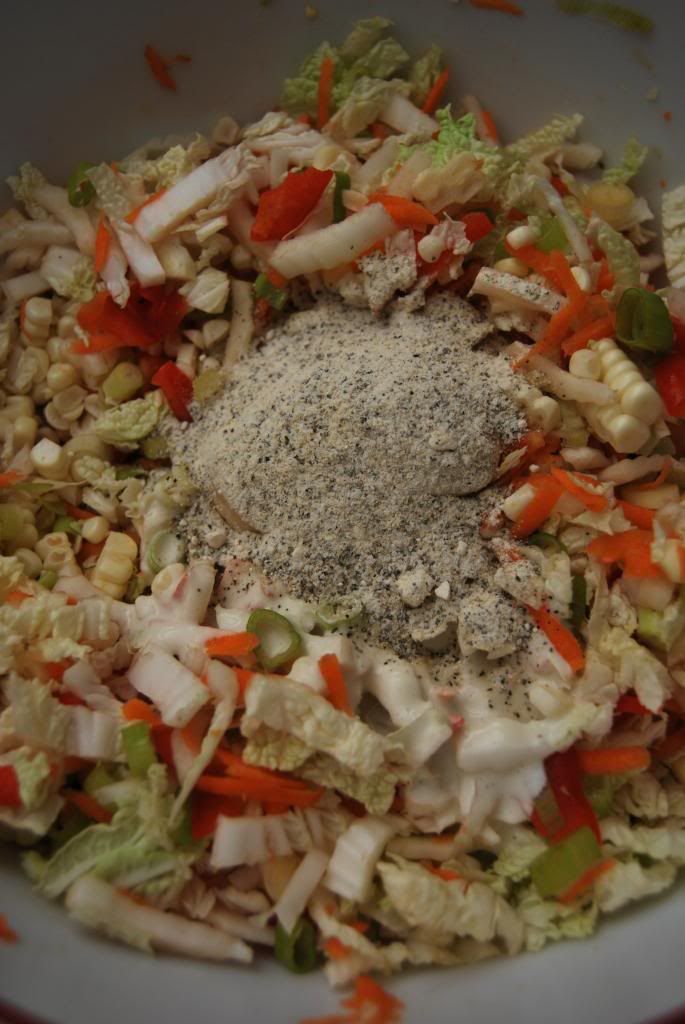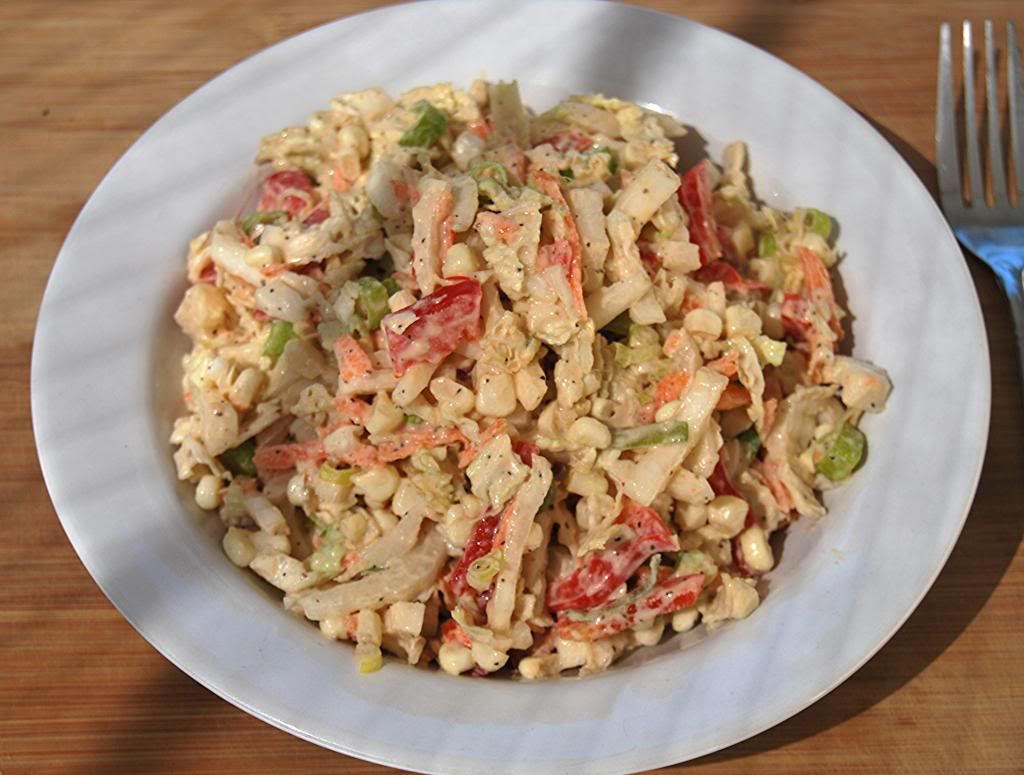 On Wednesday I'll be revamping my
Better Than Sabra Hummus Recipe
, because it really needed it -- and the results are Better Than Wow In My Mouth! (With an added bonus of it being lower in fat!)
Do you have a favorite Summertime comfort food or meal?
Tell me about it!
xoxo,