This one came to me in a rush for lunch yesterday - and I'm so glad it did.
I'm looking forward to a visit from my Mom next month, and in my excitement I've been planning out meals...perhaps a bit early. I just can't help it! The thought of feeding people makes me so stinkin' happy, and I'm sure this trait is from my Mother. However, being an over achiever where entertaining is concerned has bit me in the butt on more than one occasion. I've learned through trial and error that keeping entertainment food simple always works out for the best, but just because it's simple doesn't mean it can't be gourmet. I do love a fancy salad bar, but a build-your-own-raw-pizza bar is way more exciting!
One thing I'm planning for certain is to have a bunch of flat-bread and a few different raw cheeses on hand. Oh, and of course the components for this creamy cucumber salad.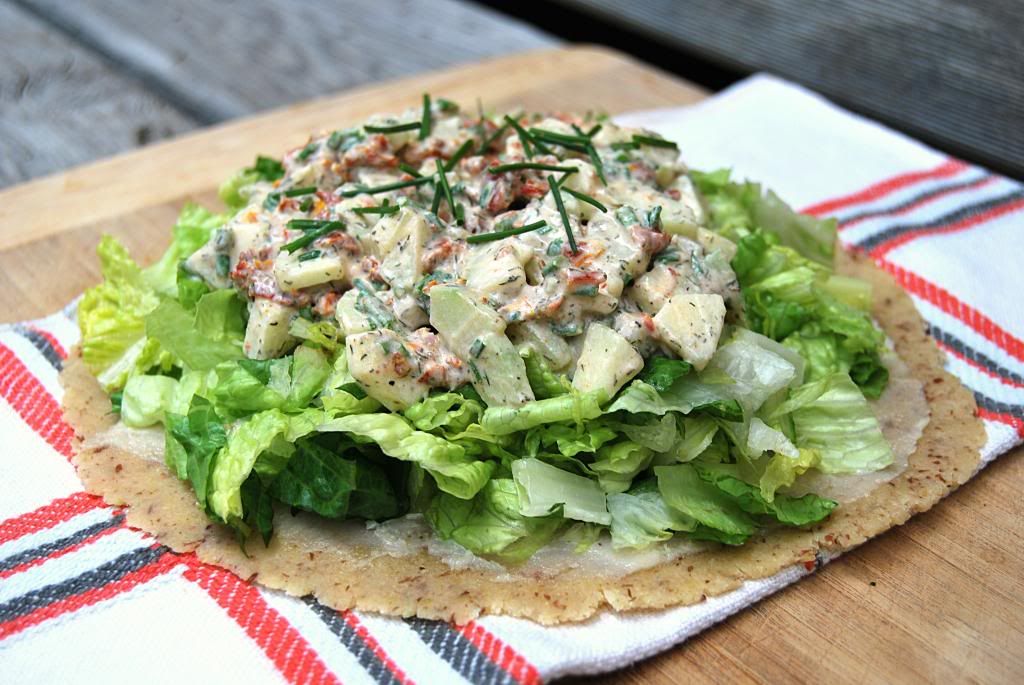 Creamy Cucumber-Herb Salad
Makes roughly 2 cups
*see bottom of recipe ingredients for more options
Ingredients:
2 c chopped/seeded Cucumber (slice cucumber in half and scrape out all of the seeds with a spoon, otherwise leaving seeds will make the salad very watery)
1/2 c AtV Sour Cream
1/4 c chopped Chive
1/4 c chopped *Sun-dried Tomato
2 tsp minced Dill
1 tsp Lemon Juice
1 tsp Apple Cidar Vinegar
1/2 tsp Nutritional Yeast
1/2 tsp Onion powder
1/4 tsp Garlic granules
Salt & Pepper to taste (I used roughly 1/4 tsp of each)
Other Ingredient Options:
Omit the Sun-dried Tomato and add one or more of the following
1/4 c minced Celery // 2 Tbsp minced Dill Pickle
1/4 c chopped Bell Pepper (red, yellow or green)
3 Tbsp Capers // 1 Tbsp minced Shallot
3 Tbsp minced dried Apricot // 2 tsp minced Dill (in addition to the existing Dill)
Directions:
Place all of the ingredients into a bowl
Mix together evenly
Transfer salad to an air tight container and let it chill in the fridge for at least 10 minutes so the flavors can build. (If you can't wait for this step I totally understand!)
Build your Salad Pizza, or enjoy this as it, atop a big bed of leafy greens.
*Always start with cheese/Avocado first when building your Salad Pizza, this helps keep the greens in tact.
Want to make this into an Appetizer Dip?
Simply mince all of your veggie components evenly -- you can do this by hand or using the "pulse" option on your food processor.
Proceed to mix all of your ingredients together like you normally would and enjoy with crackers, veggies, or lettuce leaves.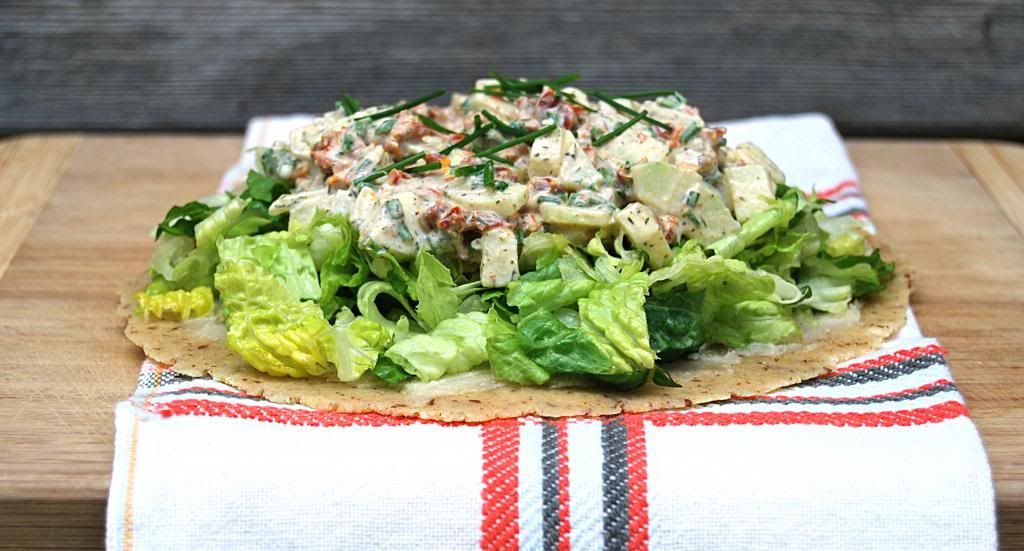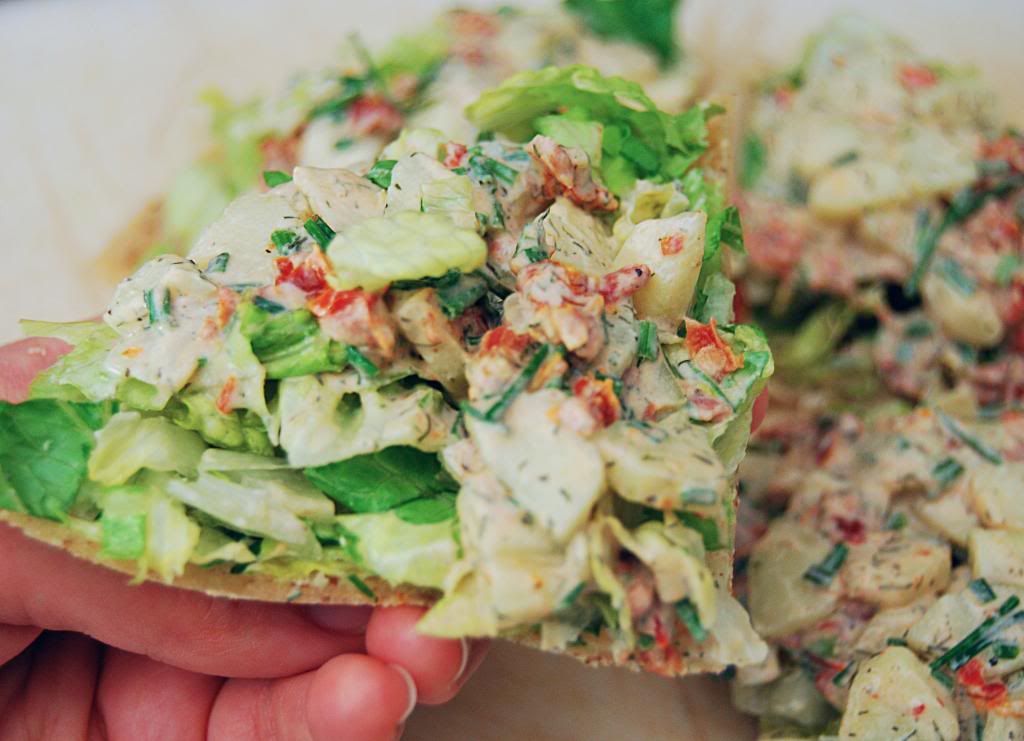 A nice dimly lit cell phone pic of my Salad Pizza slice.
You may want to have a fork handy since this tends to get a little messy.
xoxo,