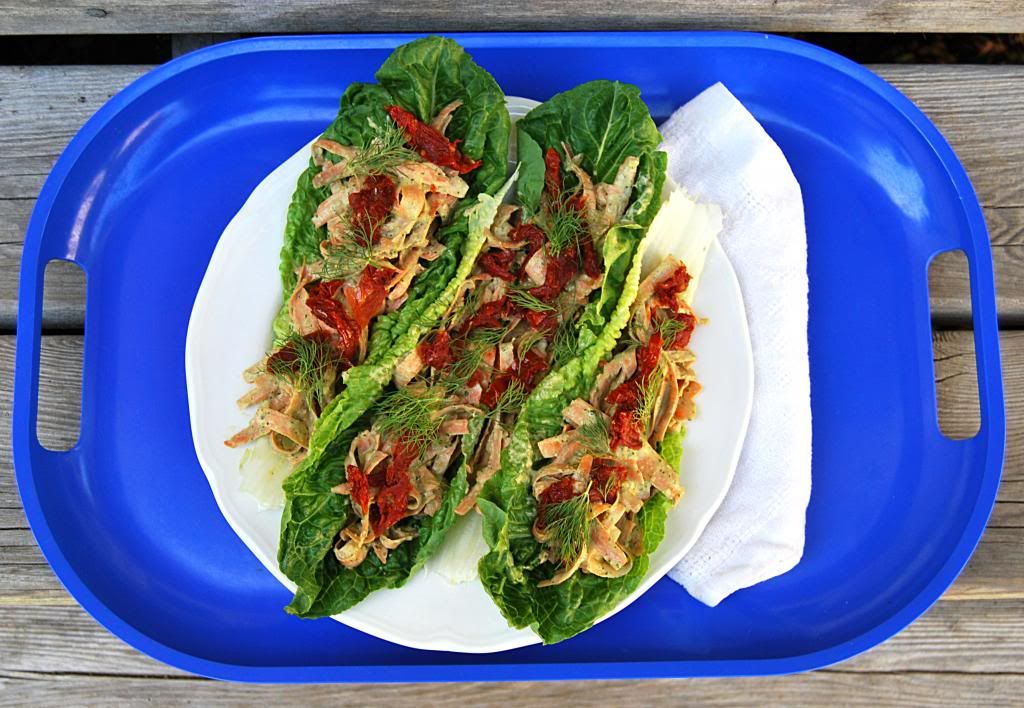 Today's lunch was a light but filling meal, consisting of my favorite way to eat carrots, lettuce wraps and a wonderful new and super-duper easy sauce. Even though I've been working on a list of new recipes I always find myself going back to simple food for most of my meals - but lucky for me simple doesn't mean boring. This lovely Tanihi Pesto Sauce is such a star, and would go wonderfully with a bevy of different foods -- you don't have to be a raw foodie to enjoy it! From potatoes to pasta, your protein of choice and much more. What's even more wonderful about this sauce - depending on how you make the pesto - it can be completely free of oils. Stick around for more on this later in the week.
I definitely plan on working this into at least one more upcoming AtV recipe featuring Portabello mushrooms. But for starters you might want to give these yummy wraps a try...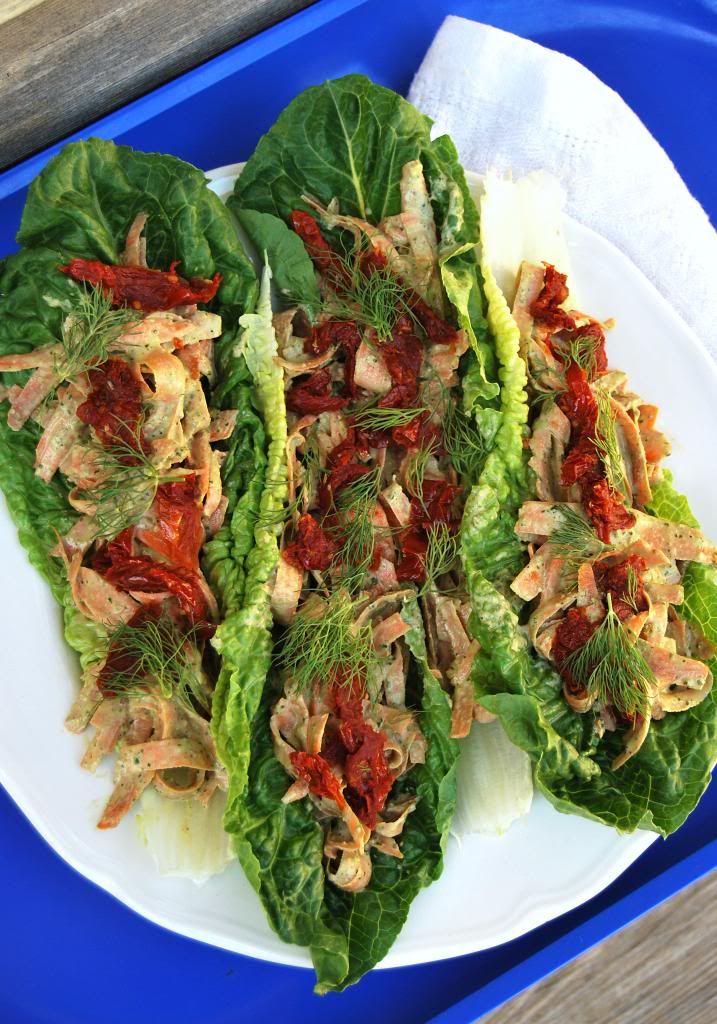 Tahini Garlic Pesto Sauce
yields roughly 1/2 cup sauce
Ingredients:
1/4 c AtV Sour Cream
1/4 c Pesto (your choice, but stay tuned for a new AtV Pesto recipe coming up this Friday)
2 Tbsp Tahini
1 Tbsp Lemon Juice
1 tsp minced Garlic (or garlic to taste)
2 pinches Cumin
Salt & Black Pepper to taste
Directions:
In a bowl combine all of the ingredients.
Whisk everything together evenly, until you have a nice thick sauce.
The only thing left to do is assemble your wraps - mine were pretty simple...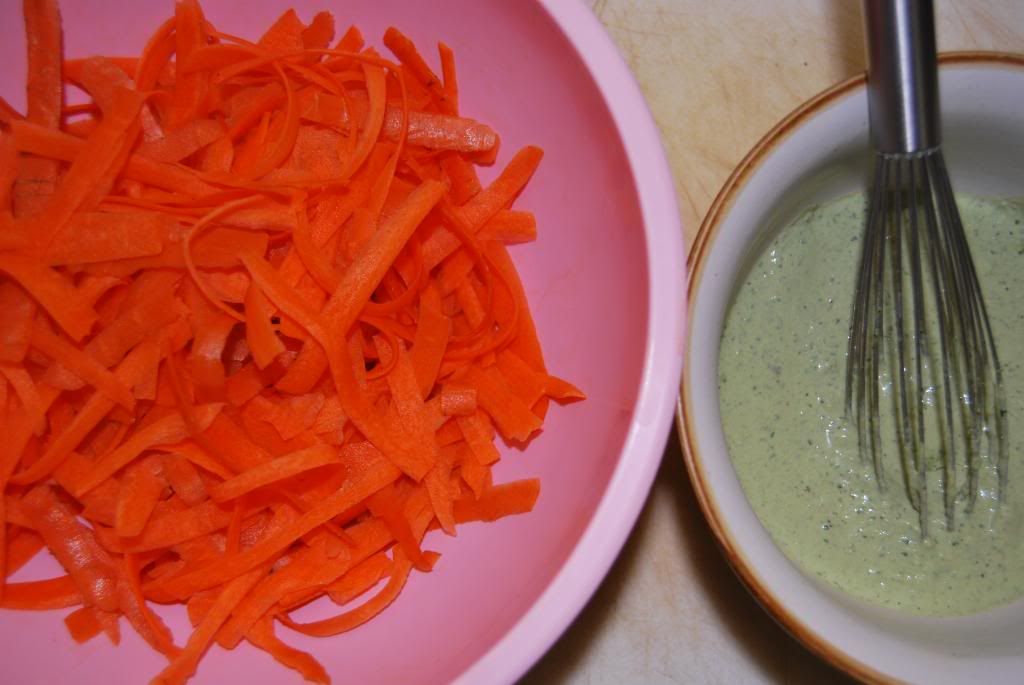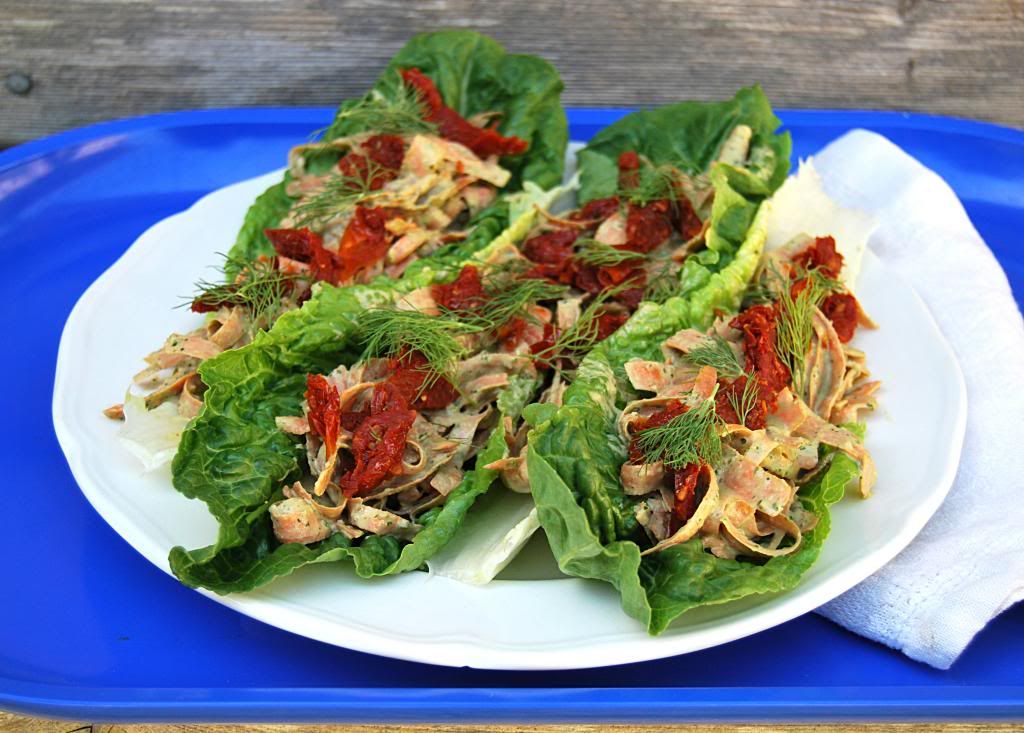 My (4)wraps were just: Carrot Ribbon Pasta, Sun-dried Tomato and fresh Dill.
Wishing you all a lovely middle-of-the-week!
xoxo,