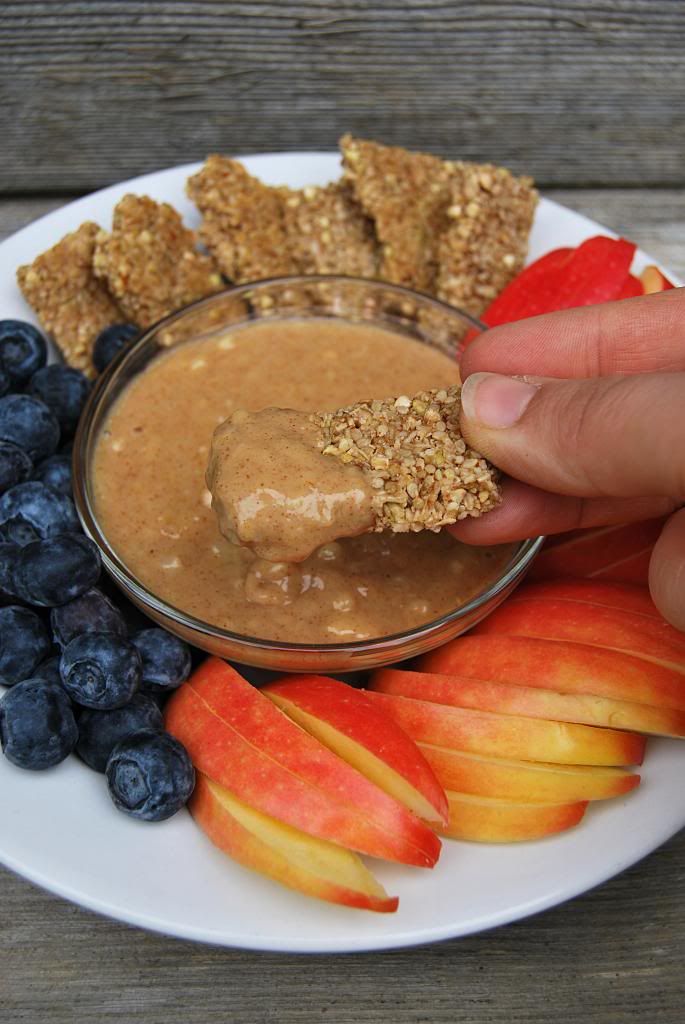 It's officially hay-fever season for me, so in between napping out my misery and drinking copious amounts of iced nettle tea I haven't been doing much else. Anyone else suffer from horrible seasonal allergies? This is my first year trying out loose leaf nettle tea, and I'm crossing my fingers and toes that it'll do the trick!
Today I had an unusual craving for something sweet and filling, and then this dip happened. Since I already have an affinity for anything "dippy" I was beyond satisfied with this plate -- not to mention all of the possibilities for variation. Oh, and if you have hungry little ones in your house this is a great way to trick them into eating a healthy and filling snack!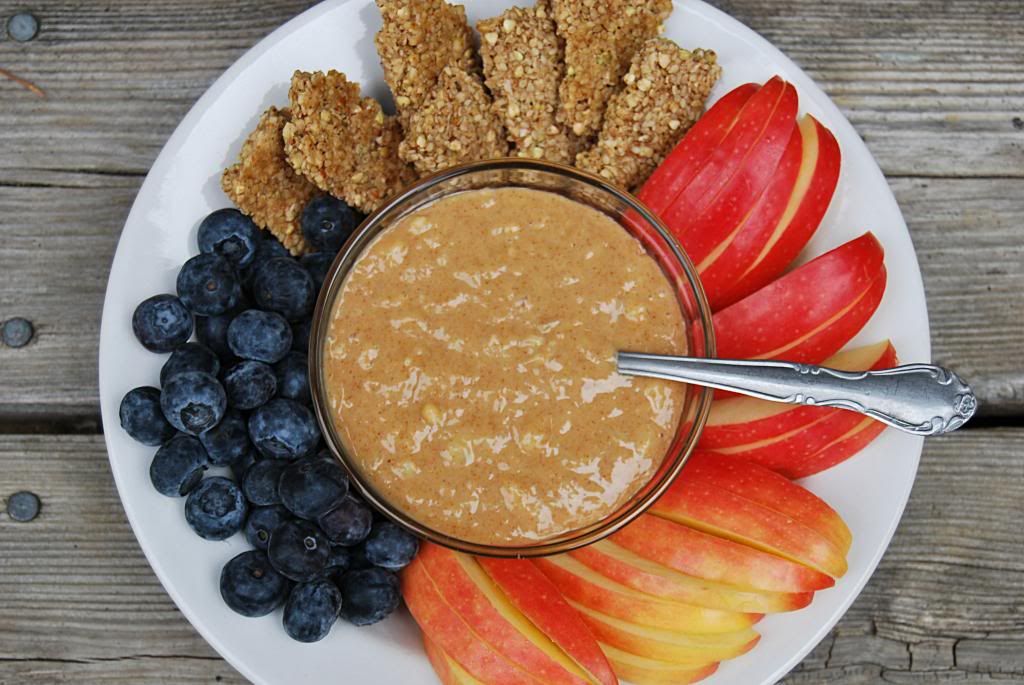 Banana Almond Dip
Yields roughly 1/2 cup of Dip
Ingredients:
1 medium sized ripe Banana
2 Tbsp Almond Butter
2 pinches Salt (or to taste)
Directions:
Mash up your Banana as much as you can
Add the Almond Butter and Salt - Mix together evenly
Store in an air tight container in your fridge for up to 3 days
Tasty Variations:
Add 1 tsp Cacao //or// Carob Powder
Add 1/4 tsp ground Cinnamon
Substitute Melted Coconut Butter or Coconut Cream in place of Almond Butter
Add 1 Tbsp Cacao Nibs and/or 1 Tbsp Shredded Coconut
I could go on and on with variations of this dip, and I hope if you come up with your own variation you'll let me know!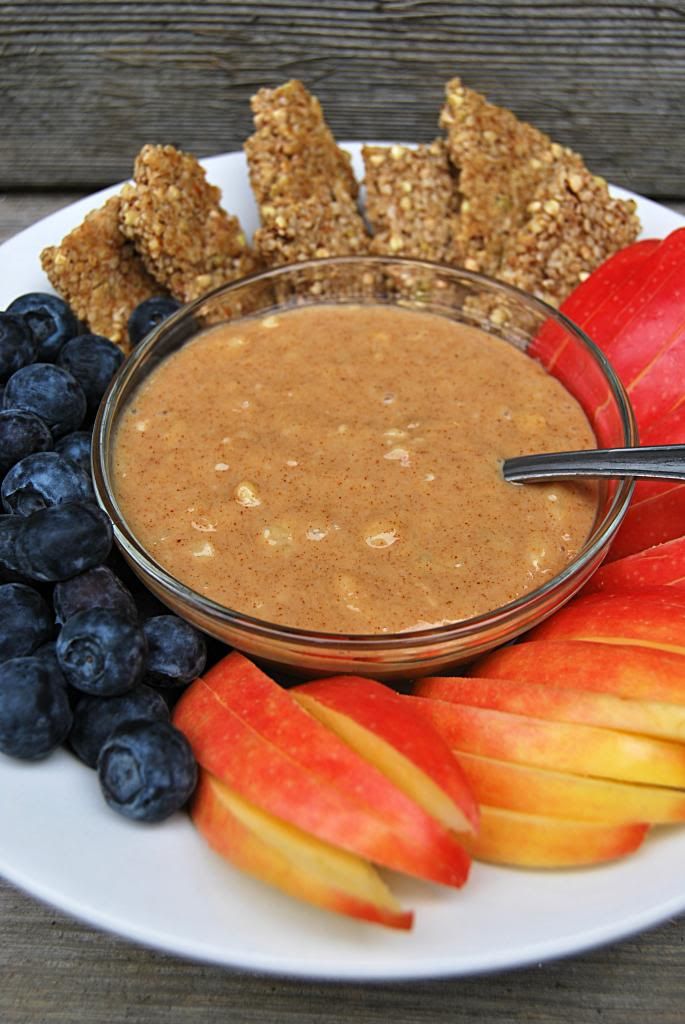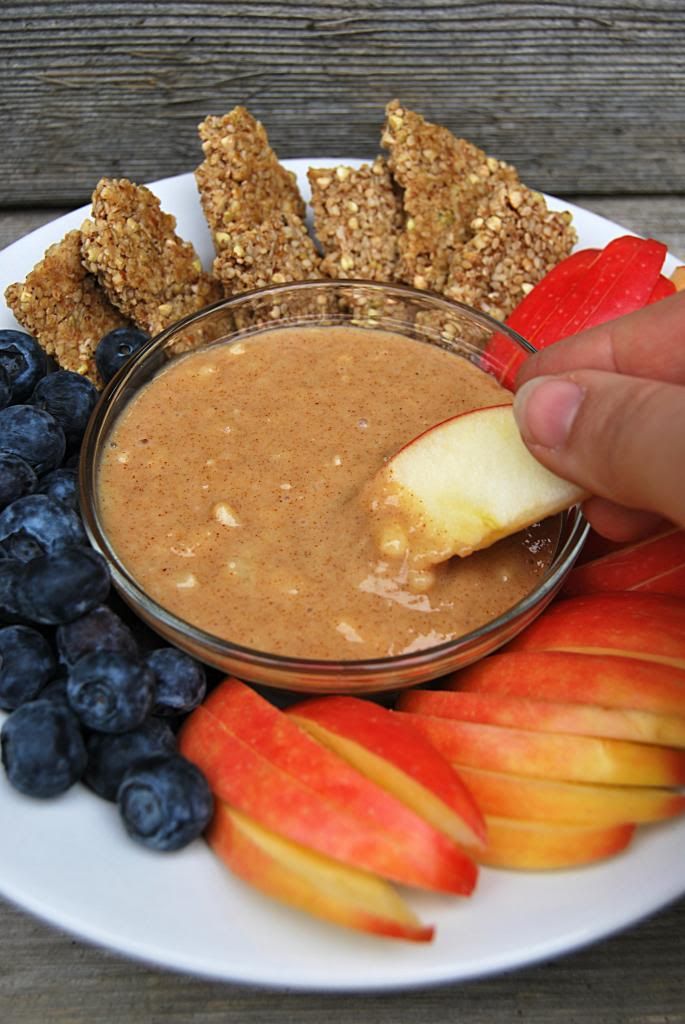 xoxo,