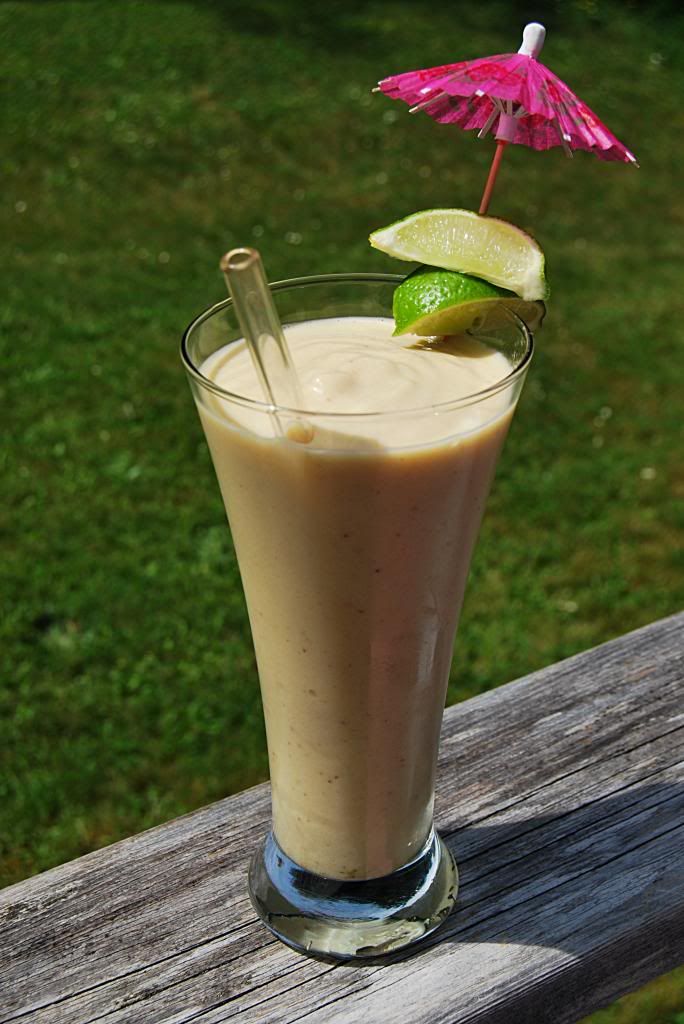 When Mister AtV and I honeymooned in Mexico (almost 6 years ago now -- holy cow, time flies!) ninety percent of my non-water consumption was Piña colada's in a hallowed out coconut shell. We haven't been back to Mexico since, but whenever the weather gets humid and sunny my mind quickly goes to; lounging on a sandy beach, sipping that tropical drink while vendors walked by trying to sell their random gimmicks. After running Saturday errands we came home to the sun beating down on our back porch and I knew what needed to happen next. I don't normally post recipes on the weekend but to be perfectly honest, this smoothie is so damn good it needed to be shared sooner than later! It's also superduper filling and full of healthy fats and proteins. Make a double batch and serve it as a special blended drink for your Summer get-togethers!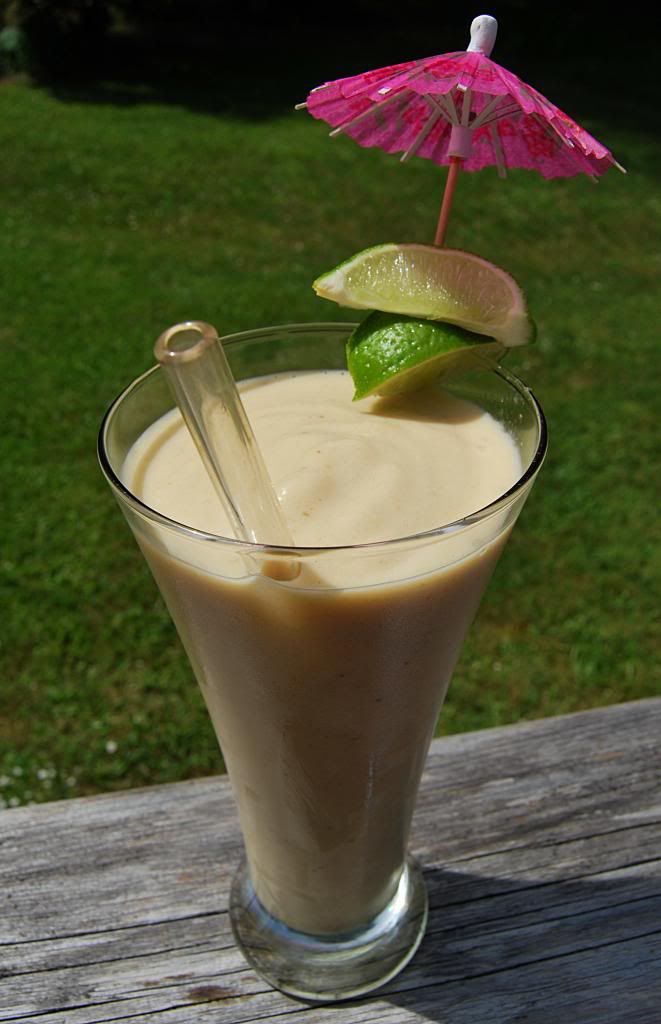 Piña Colada inspired Tropical Smoothie
***Makes roughly 7 liquid cups
Ingredients:
3 large Bananas
2 c frozen Pineapple chunks
2 c frozen OJ Cubes //or// 2 c Orange Sections
1/2 c Coconut Butter //or// Coconut Cream
1/2 c AtV Sour Cream (Nut Free: Sub with Coconut Cream/Butter)
4 to 5 Medjool Dates
1.5 cups Water
Directions:
Blend everything to a thick creamy yummy perfection!
For maximum enjoyment serve with a lime wedge, a paper umbrella, and a generous side of sunshine.
xoxo,