This soup is a wonderful example of how rich and flavorful raw food can be without getting too complicated.
I've been in a bit of a funk over the last week, wrestling over how to regain my lost momentum...and then it hit me; I've totally fallen away from the little things that truly ignite my passion for making recipes. I grabbed a note book, went to the fridge and started my inventory. After that I took my list of fresh ingredients, along with three vintage cook books into my office -- oh yes, there may have been iced tea involved too.
It's pretty amazing how such a simple act got the wheels in my head turning, the excitement flowing, and helped in making one heck of a tasty chowder! Goodness knows I needed it.
One of my favorite things about today's recipe is how perfectly it can fit into warm or cold weather. I'll be enjoying it chilled with a big side salad for dinner tonight. It would also taste just as good warmed with a side of crackers and zucchini pasta tossed in your favorite pesto.
Sun-dried Tomato & Corn Chowder
Yields roughly 3 cups
Step 1.
Ingredients
Ingredients List #1
2 c Raw Corn Kernals (Tip: Buy locally grown organic corn when it's in season, remove the kernels and store it in your freezer so you can enjoy it throughout the year)
1/2 c chopped Sun-dried Tomatoes (Tip: if packed in oil wash the oil off, if dry re-hydrate the toms by soaking them in warm water for 10 minutes then pat dry)
1/4 c fresh Dill
1/4 c fresh Chive
1 tsp Smoked Spanish Paprika
1/2 tsp Onion powder
1/4 tsp Garlic Granules
1 tsp Black Pepper
Salt to taste -- I used 1/2 tsp
Ingredient List #2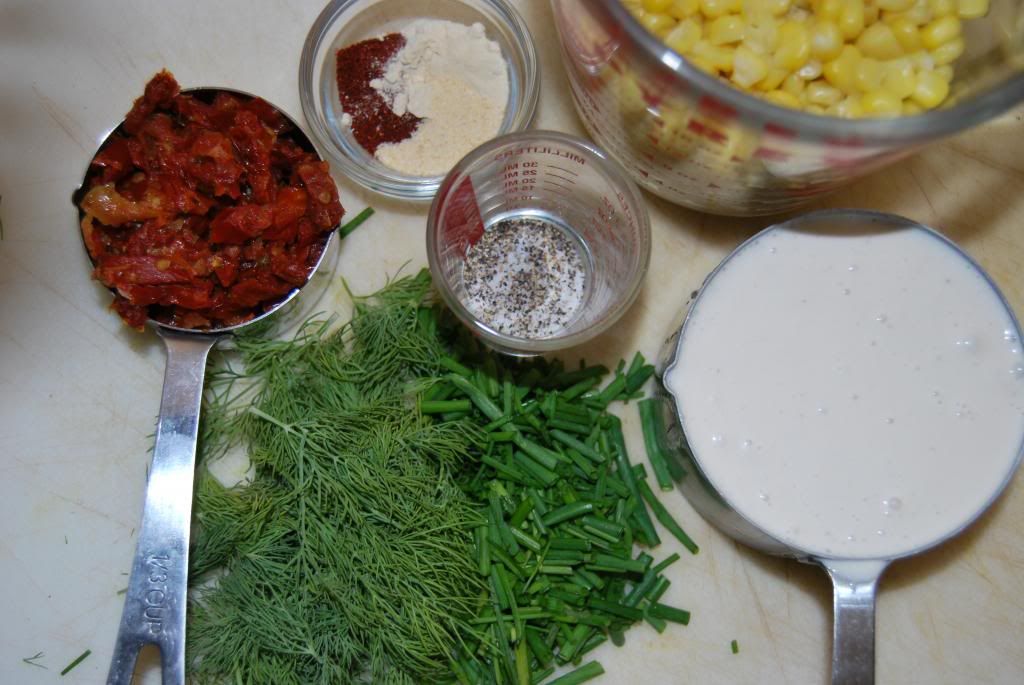 Step 2.
Directions
Combine all of the ingredients from List #1 and puree in your food processor for 1 minute
Add the AtV Sour Cream from List #2 and puree
While your food processor is on, slowly stream in all of the water
Puree for an additional 1 minute
Transfer your soup to and air tight container and let it chill in the fridge for at least 30 minutes so all of the flavors can develop.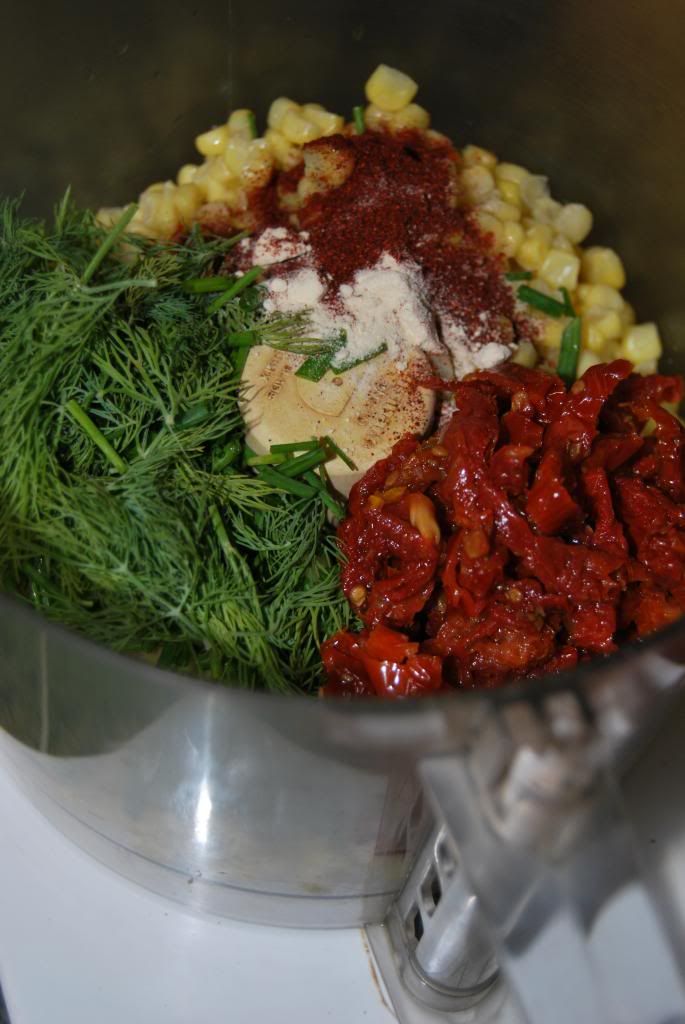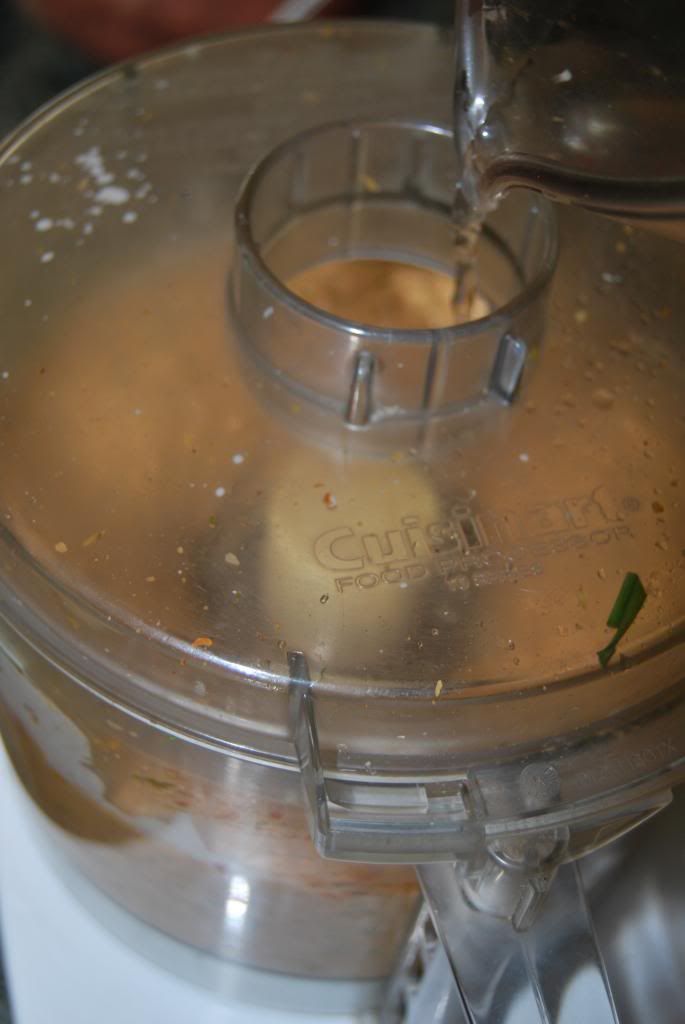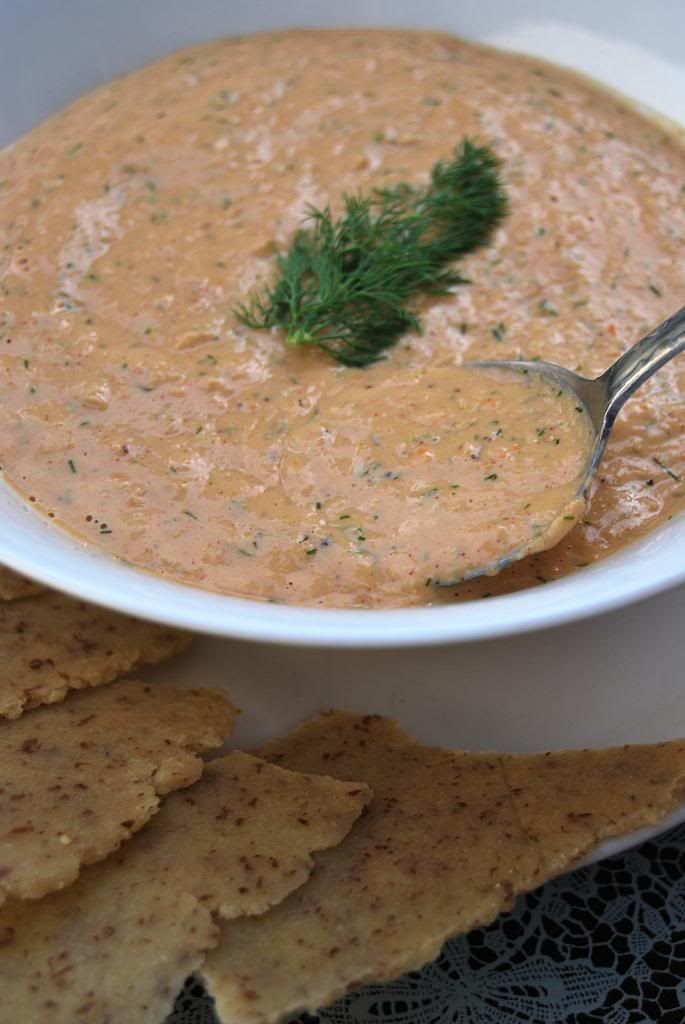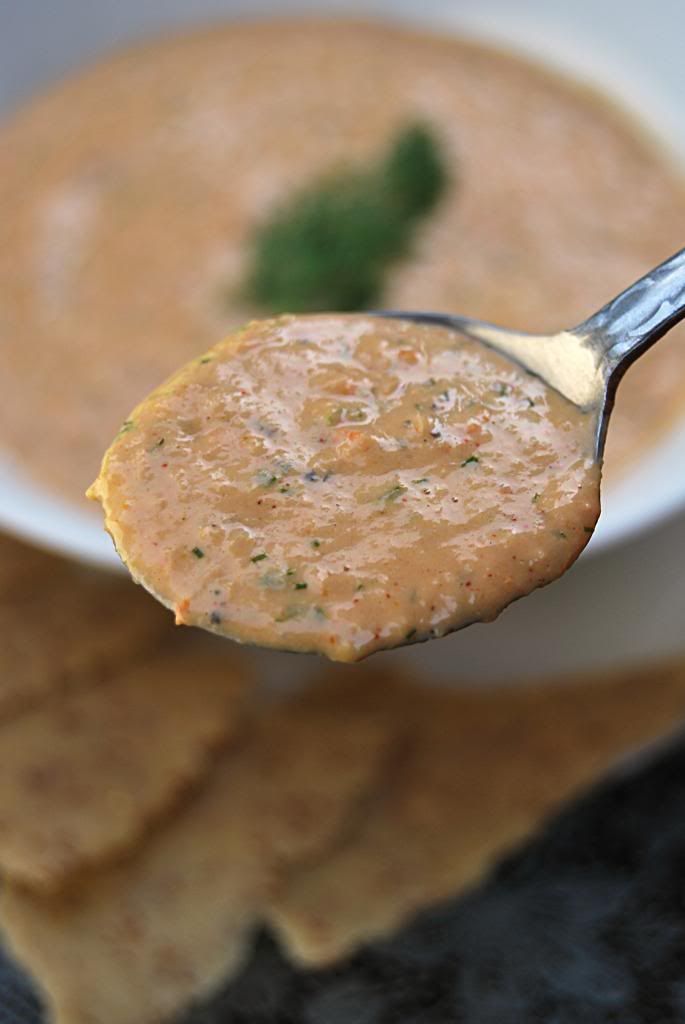 Enjoy!
xoxo,