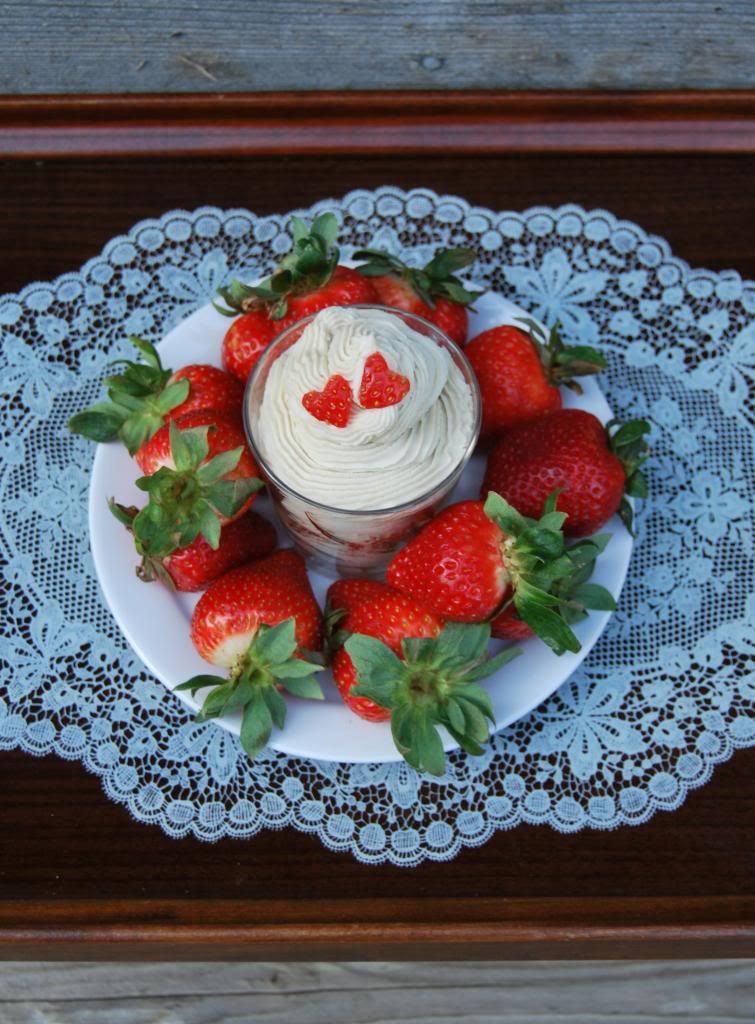 I've mentioned before that I don't have much a of a sweet tooth, but have I ever mentioned just how much I lovvvvvvvvve white chocolate?
Oh wait, I think I have.
This White Chocolate Mousse is definitely my new go-to dessert! I made it in a pinch last Saturday for a Galentine's Day get-together and really didn't expect it turn out so wonderful. The only mistake I made was not giving it time to properly set up. If you're planning on making this for a special event I recommend making it the night before -- because it needs at least 4 to 5 hours to chill in the refrigerator, otherwise the consistency will be a thinner dip rather than a thick whipped cream.
Here's a couple different ideas for getting the absolute most out of this decadent dessert, just in time for Valentine's Day: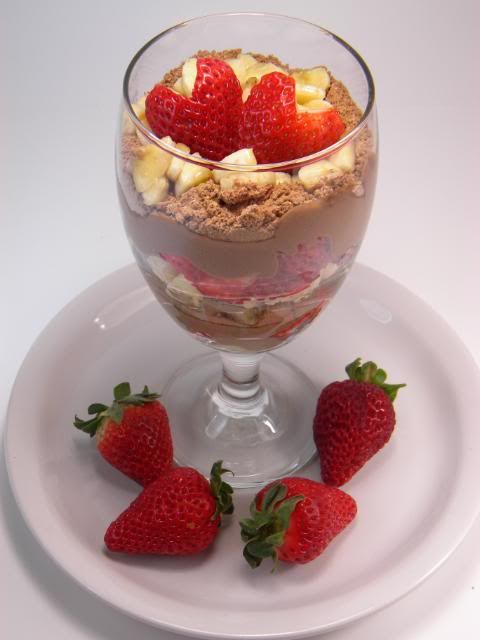 Use this mousse as the cream for a breakfast parfait, similar to the one found here: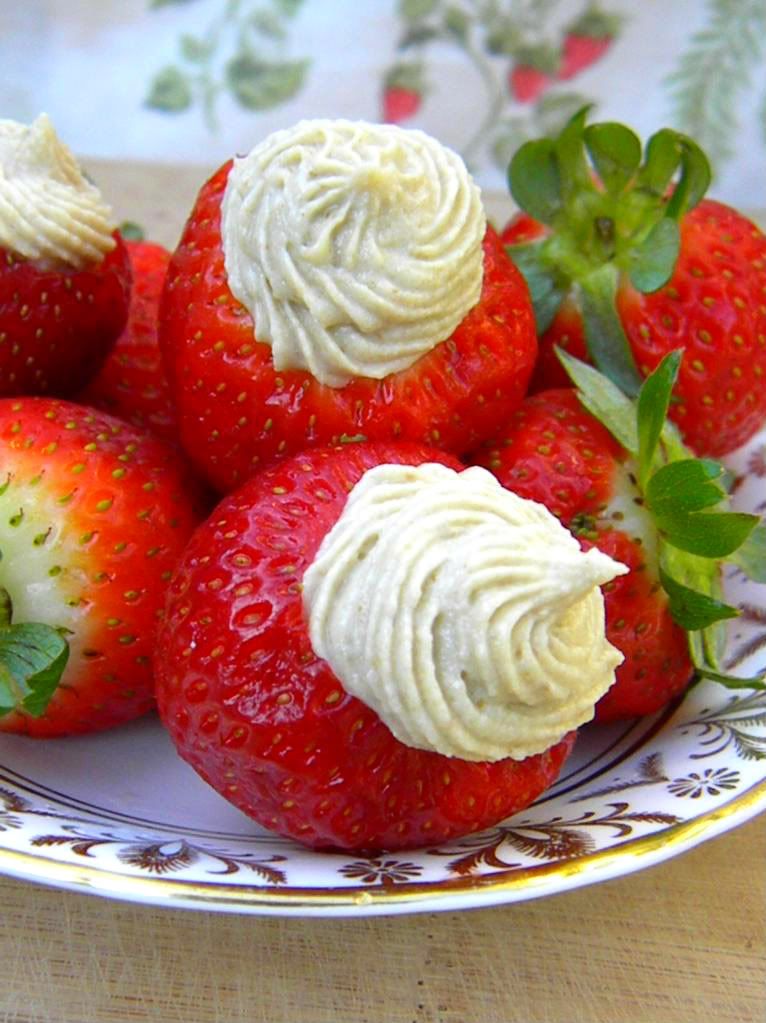 You can also make White Chocolate Mousse stuffed Strawberries, similar to the ones seen in this recipe: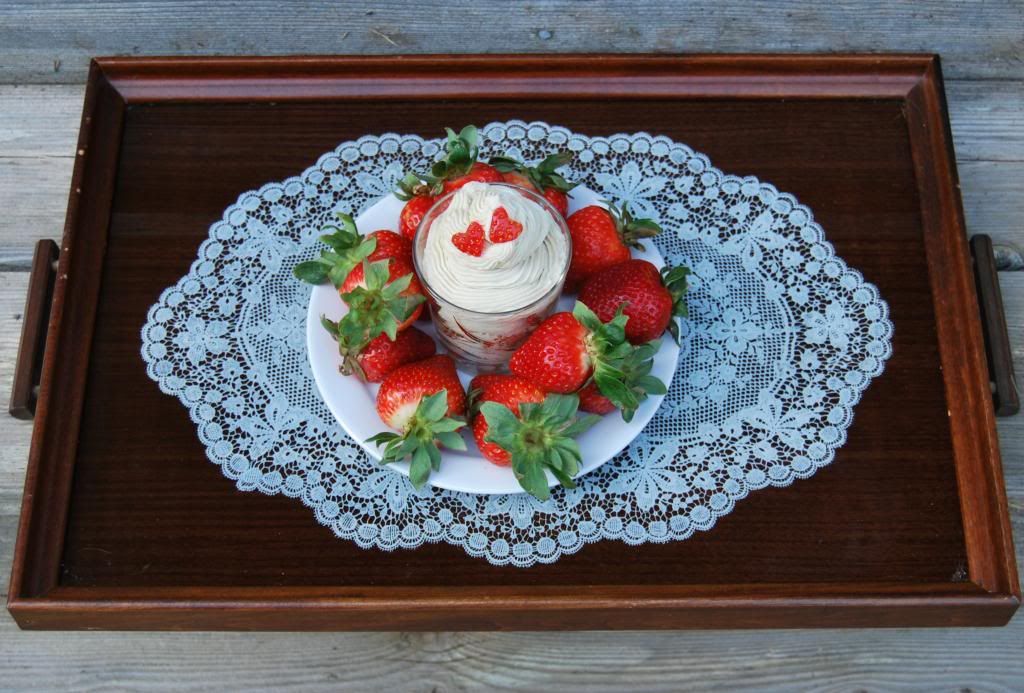 AtV White Chocolate Mousse
Yields roughly 2 cups
Ingredients:
2 c Cashews
1/2 c AtV Sour Cream
1/4 c Maple Syrup //or// Agave
2 Tbsp Lemon Juice
1 tsp plus 1/2 tsp Vanilla
2 pinches Salt
3/4 c Water
1/4 c melted Cacao Butter
Directions:
Puree time may be shorter if you're using a high speed blender. Read carefully for proper water measurements and directions if using a food processor.
In your High Speed Blender or Food Processor puree the Cashews, Sour Cream, Lemon Juice, Sweetener, Vanilla, and Salt together for 5 minutes, until you have a very thick creamy consistency.
While your Blender/Processor is "on" stream in the melted Cacao Butter - puree for another 1 to 2 minutes
While your Blender/Processor is still "on" slowly stream in the *Water - puree for another 5 minutes
*Important note about Water and making this with a Food Processor: Start with only 1/2 cup of water. Keep an eye on the consistency of your puree, it should be thick and creamy, not runny or watery. Add 1/4 cup of water first, puree for a few minutes and slowly stream in another 1/4 cup.
Let your mousse set in the refrigerator for at least 4 hours. The longer it chills the better!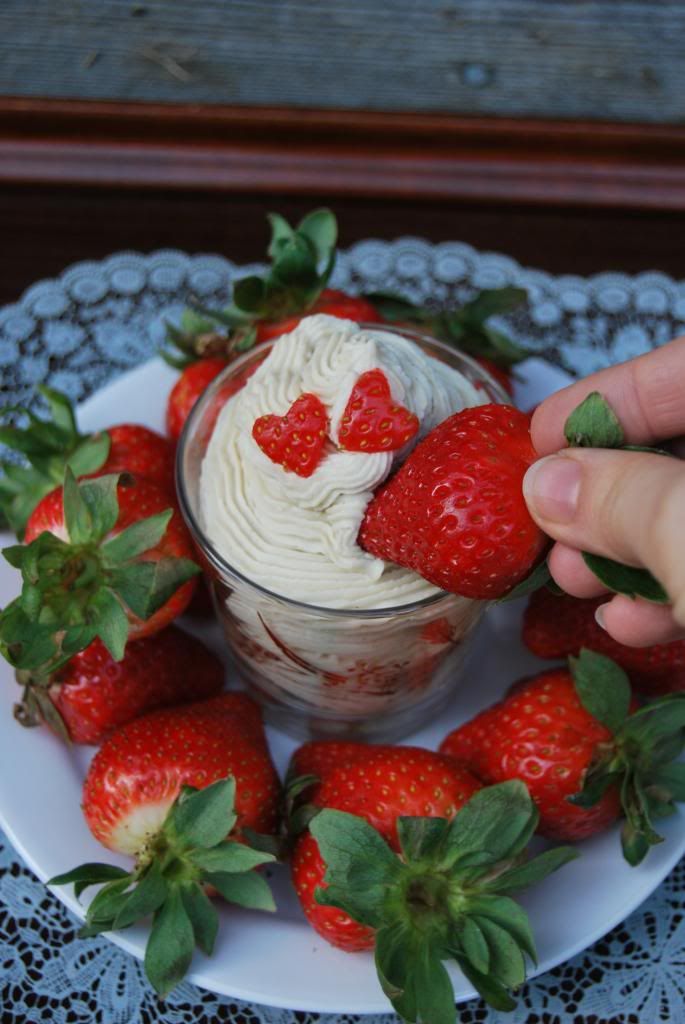 Even my biggest skeptic, Mr AtV gave it a thumbs up, saying: "Yep, that totally tastes like white chocolate!"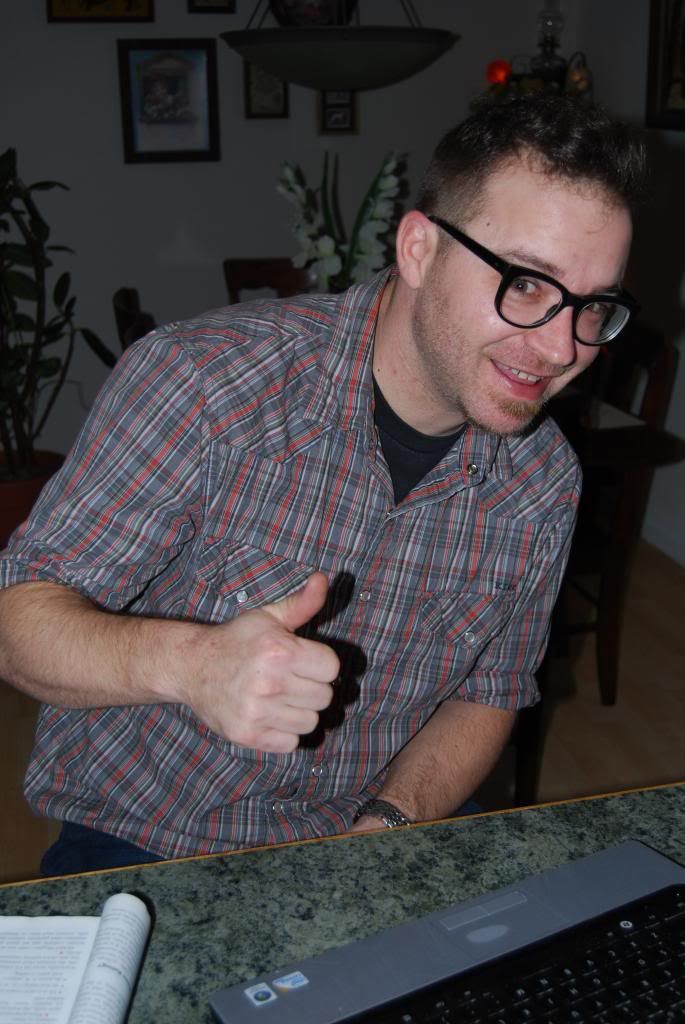 Such a cutie, and all mine!
Happy sweet eating!
xoxo,