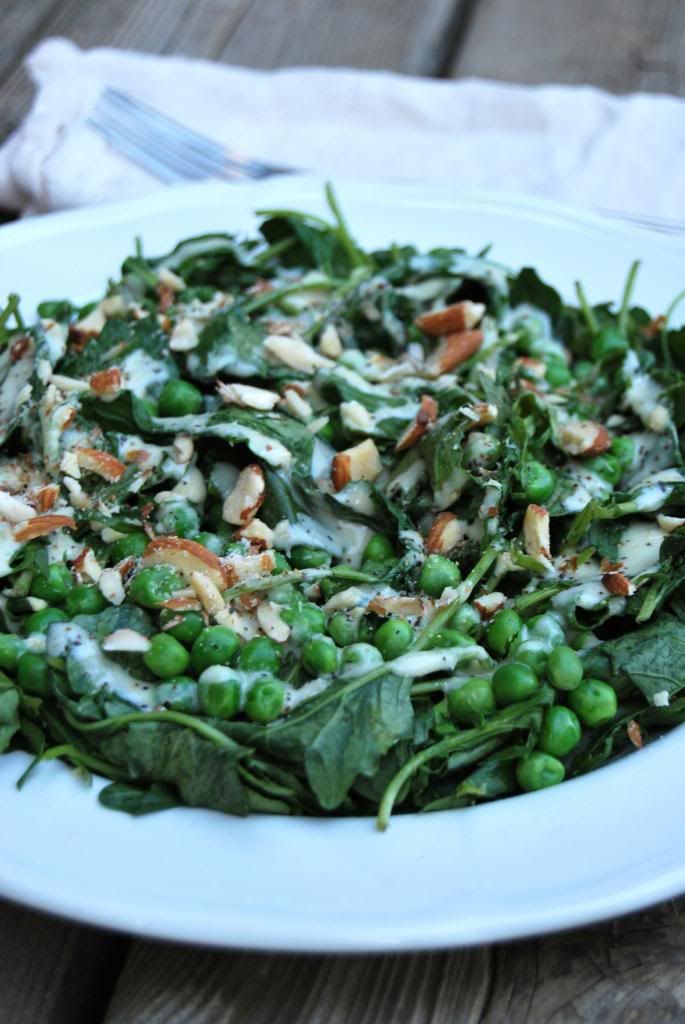 Sometimes simple understated food can be the tastiest, and adding just a couple of key ingredients can elevate a meal to a new level of effortless gourmet. Today I made a dish that I enjoy quite often for lunches and dinners, but this time it was different. I'm not gonna take all of the credit for this fabulous plate of food because the inspiration came from my bestie and super talented food blogger,
Nachos of Appetite Affliction
. Recently Nachos shared a recipe for
North African Inspired Guacamole
using Tahini as the secret ingredient. That was the original post that got me thinking about the jar of homemade Tahini sitting in the back of my refrigerator. Then, Nachos threw a curve ball with her most recent recipe for
Chocolate Tahini Dressing
(or Chocolate Sesame Snap Sauce). So this morning upon waking I naturally had Tahini on my brain, as well as chocolate and guacamole.
I blame this completely on you,
Nachos
-- thanks for reminding me of how versatile an ingredient like Sesame Butter can be! I only wish we could eat our Tahini creations together/in person.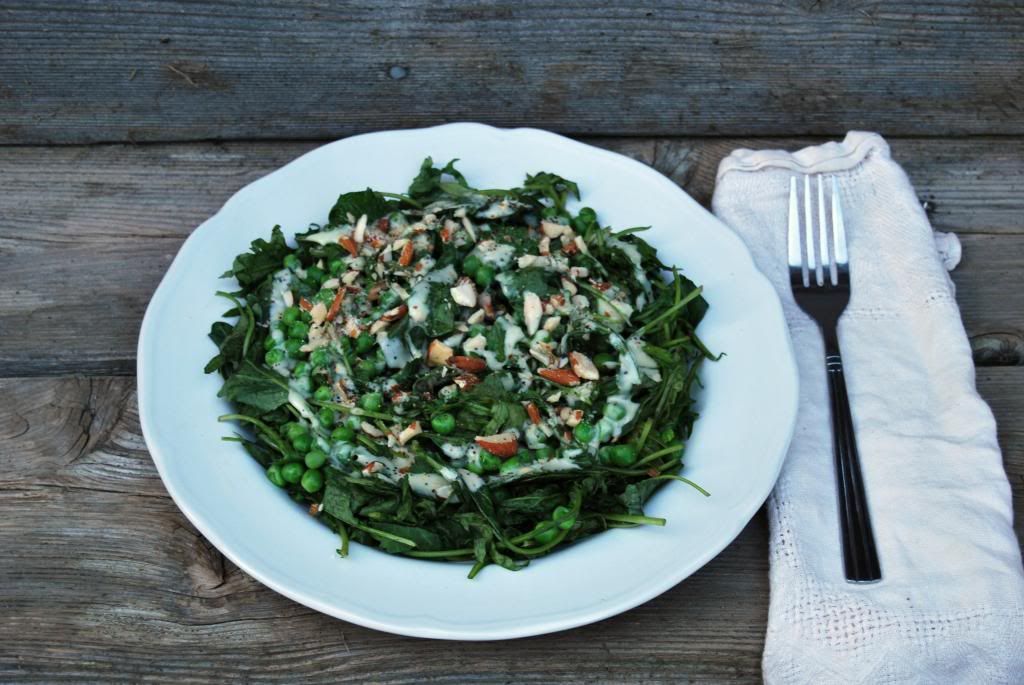 Tahini Miso Garlic Sauce with Warm Wilted Baby Kale and Sweet Peas
This recipe yields roughly 2 servings
Step 1.
Warm Wilted Kale & Sweet Peas
Combine the Peas and Kale together before Warming
Proceed to Warm your Veggies for 30 minutes until slightly wilted and warmed through
Step 2.
Tahini Miso Garlic Sauce
Garnish your plate of veggies with crushed Almonds and cracked black pepper and dig in...
What are some of your favorite recipes involving Tahini?
xoxo,