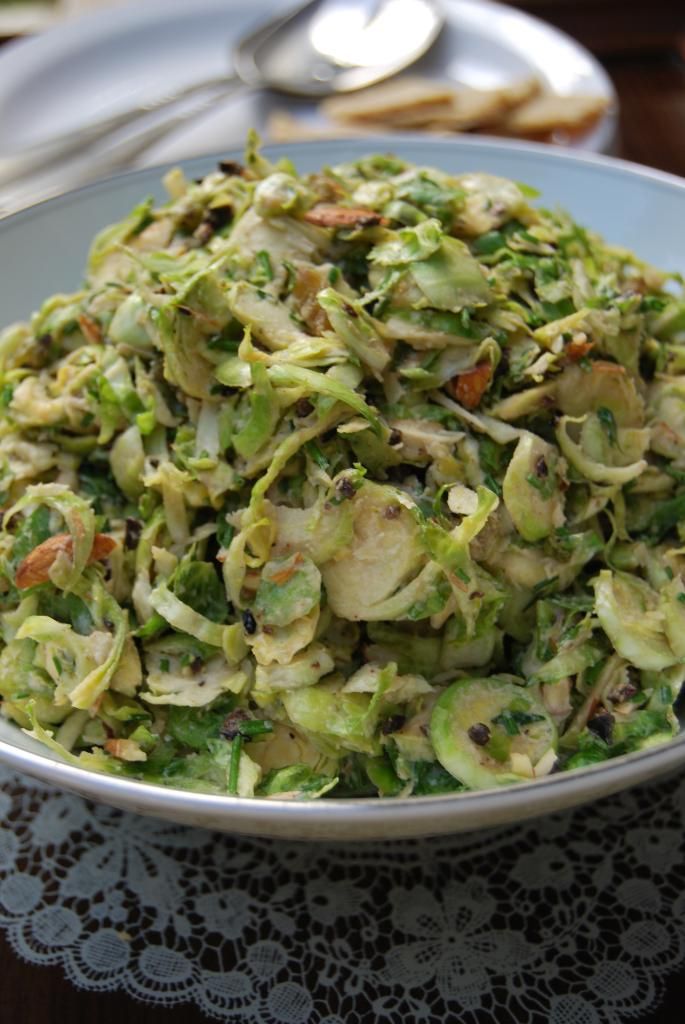 If you're wondering where I went last week, Mr. AtV and have still been swept up with unpacking and nesting duties. We're both kind of machines when it comes to unfinished work, not to mention I have a really hard time focusing on anything else when I'm surrounded by boxes. Every day seems to get more comfortable in our new surroundings, but the biggest hurdle for me is getting back into a solid kitchen routine when I've been away for so long. Can any of you relate to this? I'm an all or nothing kinda gal, and that quality can definitely bite me in the tukas when a hundred percent just isn't possible.
But I'm here (!!) with an amazing new recipe...and I'm hoping it will make up for my absence.
This dish is perfect for the damp winter weather we've been enduring my neck of the woods, and especially wonderful if you're a mad lover of Brussels Sprouts. I'm sort of at a loss for how to describe it's over-all depth, but if you're familiar with the term "umami" then that's all you need to know. If you're not familiar with "umami" then you certainly will be after you make this salad and take your first bite...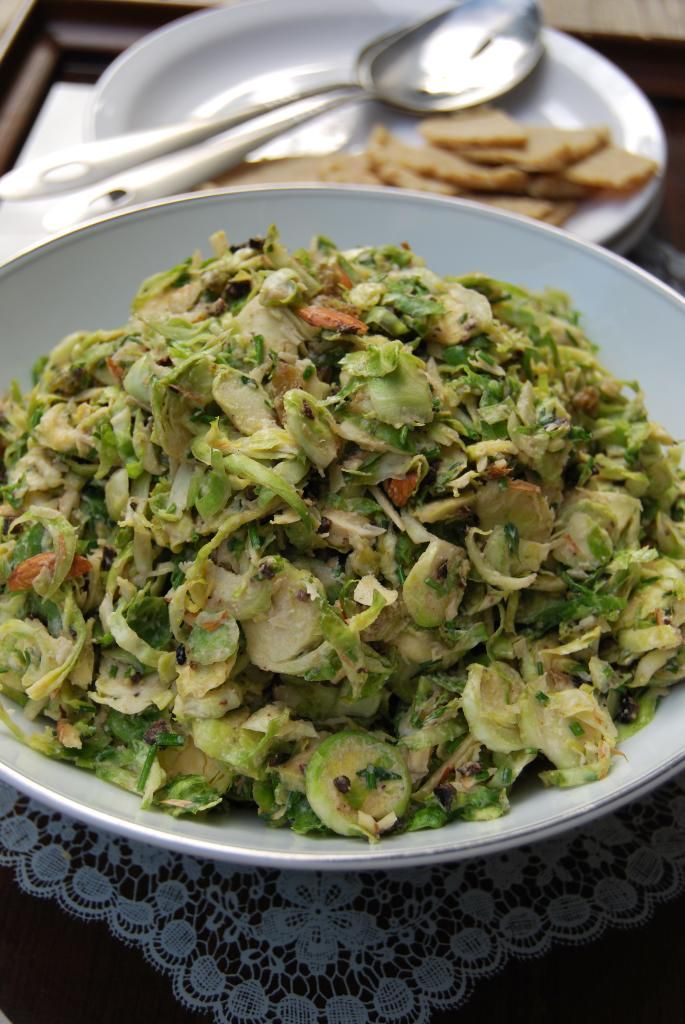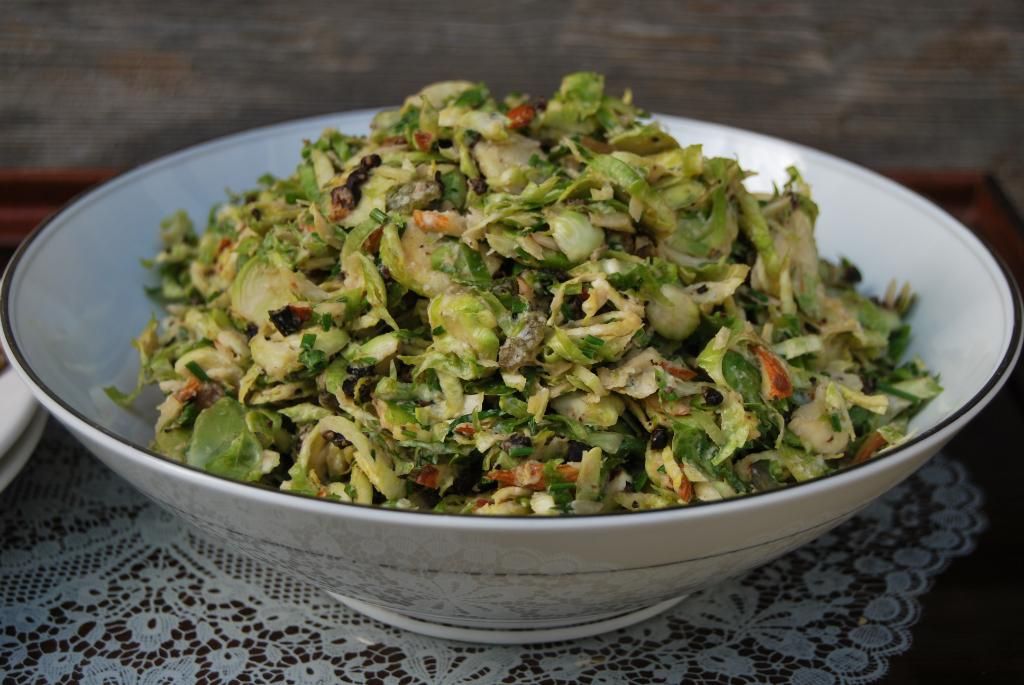 Warm Umami Brussels Sprout Salad
Makes roughly 2 to 3 generous servings or 5 to 6 small side servings
Step 1.
Tender Brussels Sprouts
Ingredients:
2lbs Brussels Sprouts, sliced or shredded
3 Tbsp Lemon Juice
2 Tbsp Grade B Maple Syrup //or// 3 Tbsp Date Paste
1 tsp Salt
1 tsp Pepper
Directions:
In a large mixing bowl mix together all of the above ingredients
Choose from one of the following Raw Food Warming Methods noted here
Spread your Brussels Sprouts out in a thin layer and proceed to warm/dry them for 1.5 hours until they've wilted slightly -- For even more tenderness let your Brussels Sprouts marinade in an ziplock baggy for a few hours or over night.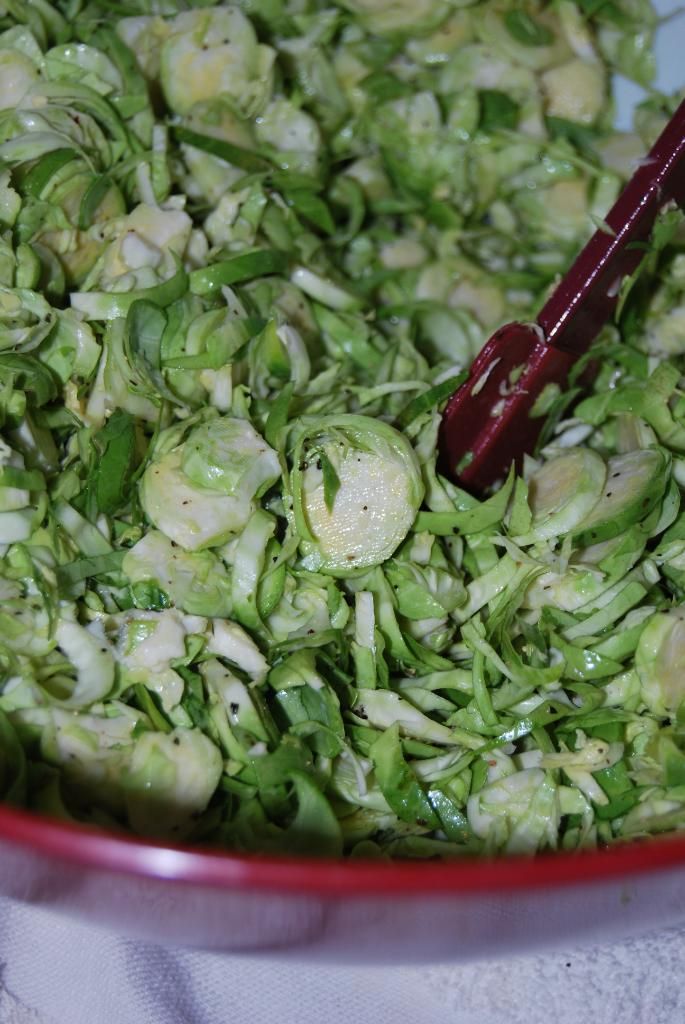 Step 2.
Salad Components
1 cup of Creamy Miso Garlic Dressing(click for recipe) - this salad only calls for about a half batch of this dressing
1/2 c Almonds (you can either slice, chop or grind the Almonds into a coarse meal - I went the more lengthy route and sliced them)
1/2 c Golden Sun-dried Raisins //or// sliced dried Apricots
1/4 c minced Sun-dried Olives
1/4 c minced Chive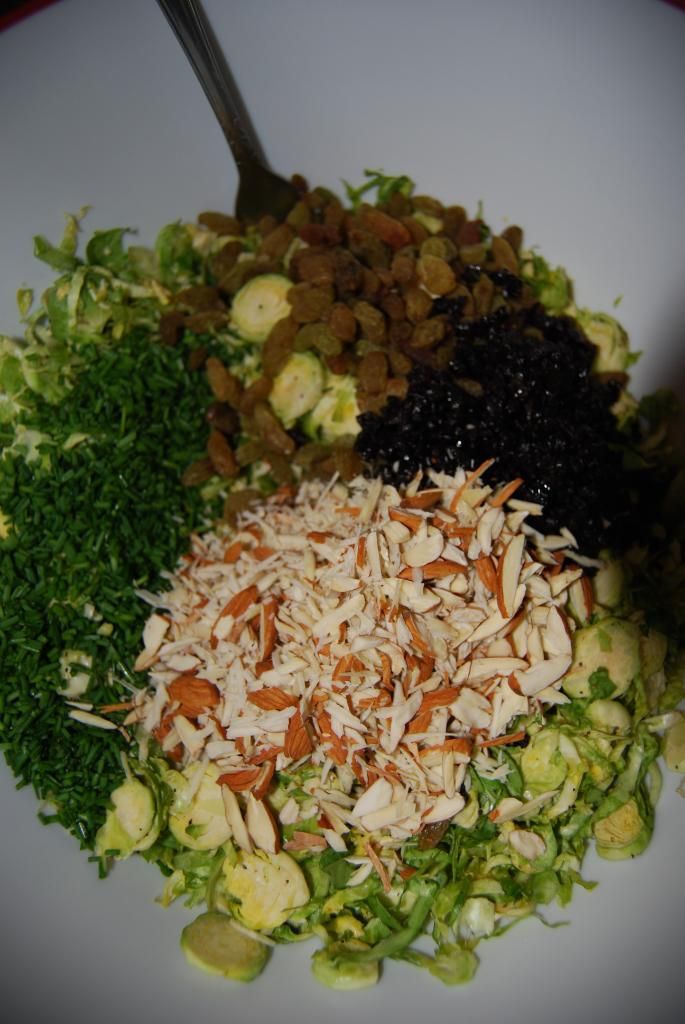 Once you've mixed in your dressing you can either :
Eat it right away!
Warm it up once more, for about 10 to 15 minutes (using the Raw Food Warming Methods noted here) and enjoy with a side of easy raw vegan (nut free) tart crust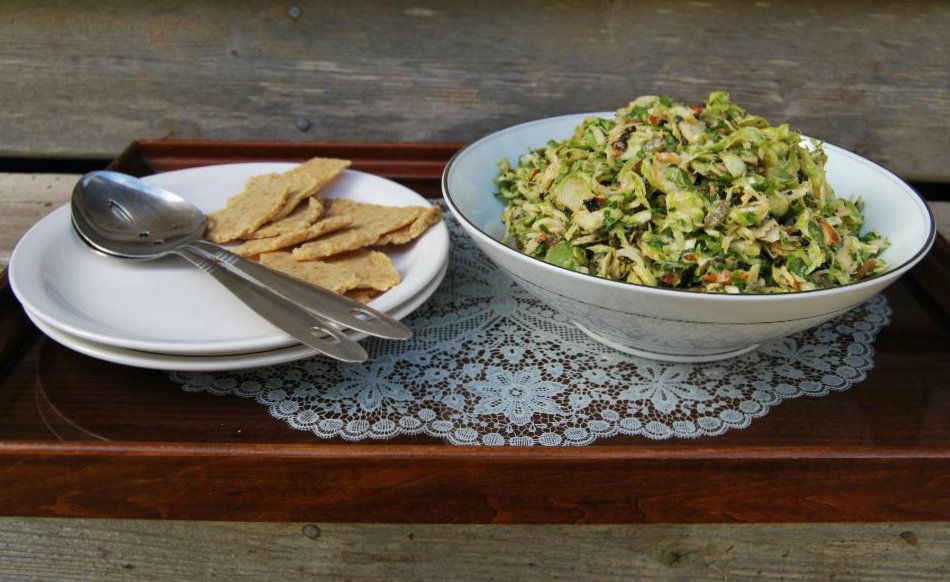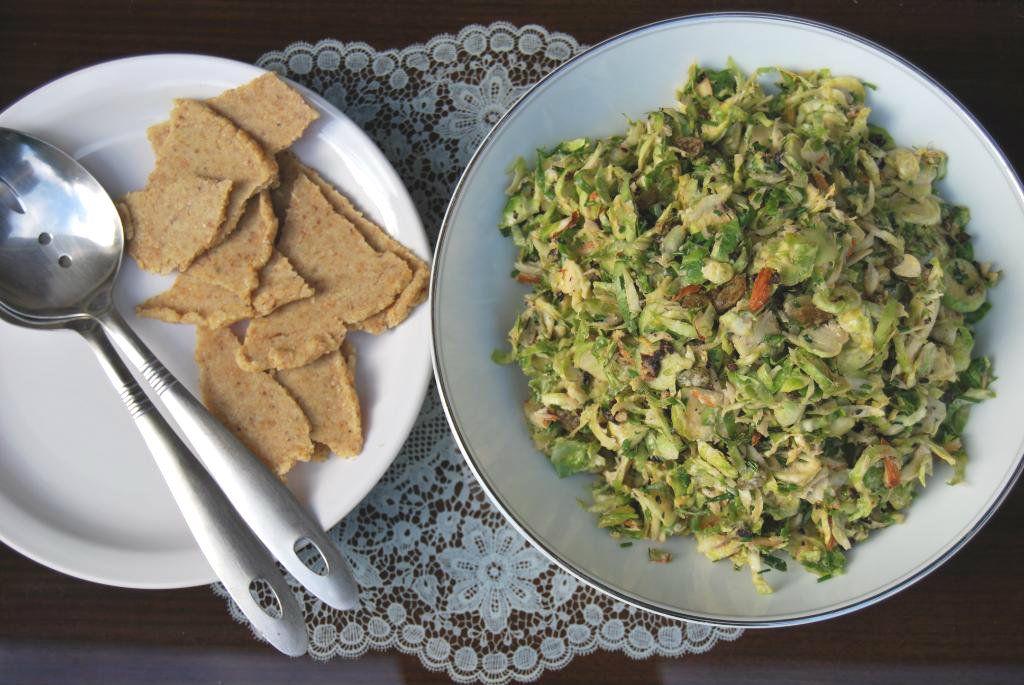 Currently I'm having an insanely difficult time not eating this entire salad all to myself. At this point I think I'll be heading back to the grocery store tomorrow for more Brussels Sprouts.
xoxo,