I normally wouldn't post something like this in place of a regular recipe post, but the
Ribbon Pasta Salad featured in my recent article at The Chalkboard Mag
is so good! I've actually made it twice over the last week, getting rave reviews from my parents who came over for dinner on Monday (thanks for taste testing you guys)! You may recognize the ribbon pasta from a variation of the recipe that I've already shared...
Everyone raw or not, should make this pasta/salad because it's so convincingly good! I recommend bringing it with you to a special event, barbecue, or Easter buffet. It won't disappoint!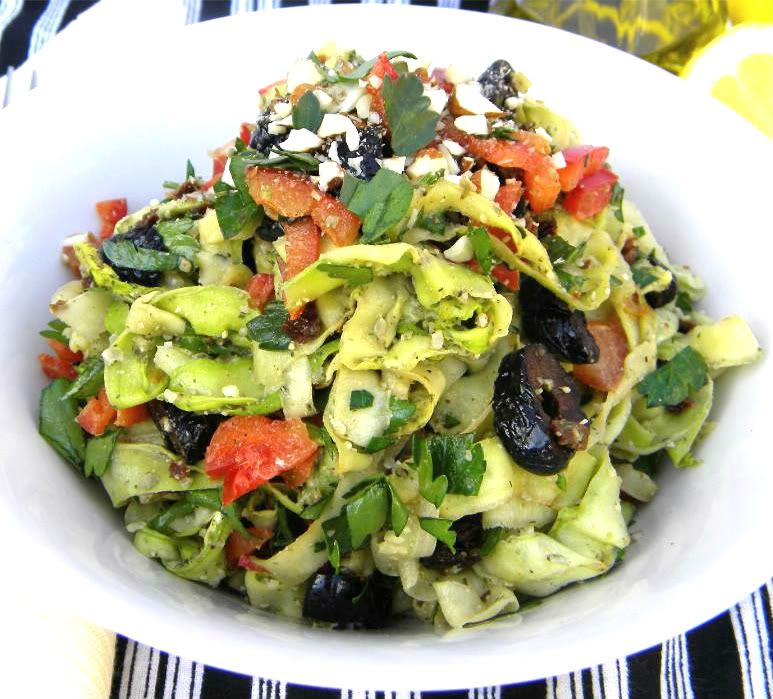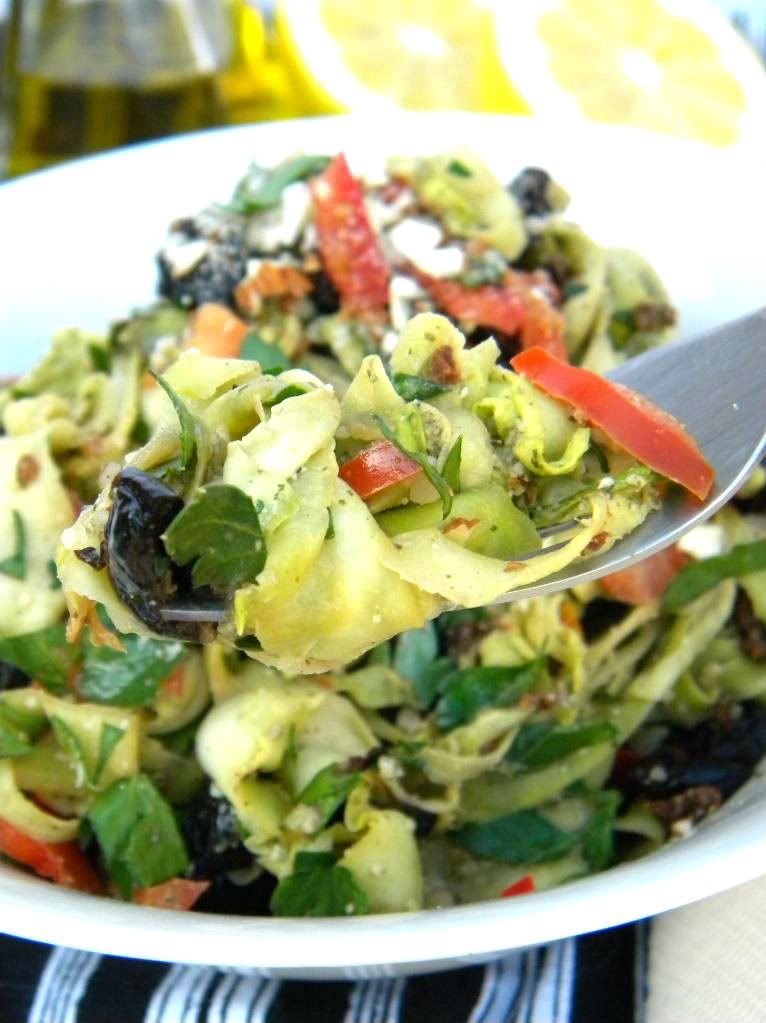 One of my personal favorite vegetables and something I always keep well stocked in my refrigerator is zucchini. This lovely green squash has so much potential in the raw food world, finding its way into cheesecakes, savory cream sauces, dips and many more unsuspecting recipes. I'm also excited to finally be growing my own zucchini this year!
Today we're starting with the basics, and focusing on a tasty alternative to a well-known favorite. Zucchini pasta is gaining popularity, and not just in the raw food world as a super low-carb version of its cooked-food counterpart. Without a doubt, this veggie is one of the most important staples for a tasty raw food meal, and you won't believe how convincing it is as pasta! That's right, you can enjoy raw zucchini pasta that actually tastes more like pasta – the trick is all in a simple technique. Before you know it, you'll be enjoying a big warm bowl of comfort food for dinner tonight.
Click to read entire article and recipe...
xoxo,