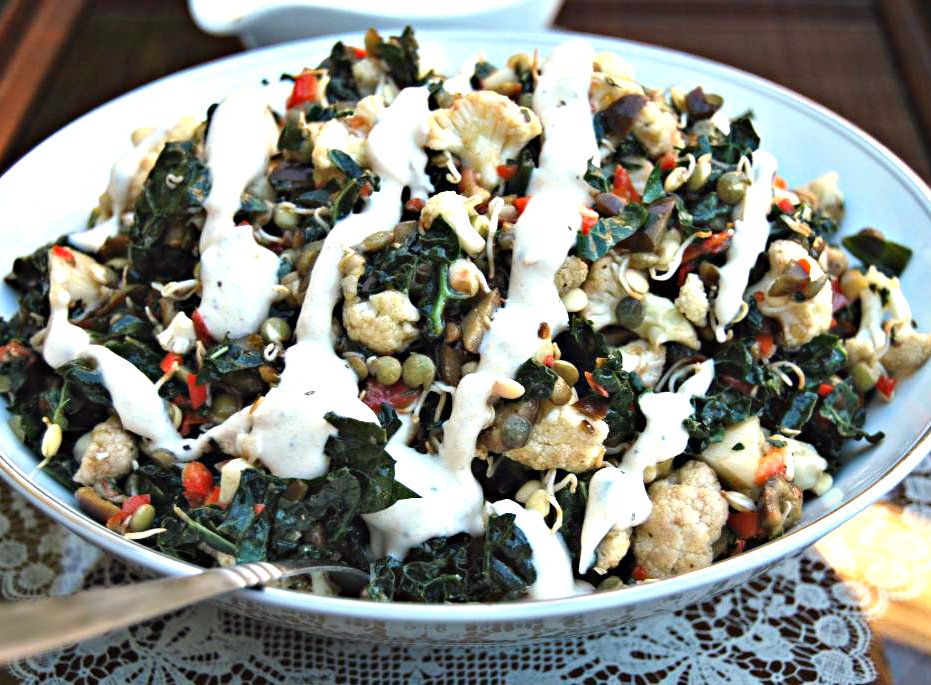 I've kept this recipe from you guys for way too long!
There's absolutely no denying that I'm a huge fan of creamy comfort food. Growing up, my fondest holiday food-related memories were almost exclusively the side dishes my Mom would make. Specifically her pasta salad. The recipe I'm about to share is an ode to my Mom's famous pasta salad, and also a variation of
this recipe
. The differences in this new "no pasta" salad is firstly the ingredients, and secondly the use of a simple Vinaigrette, as well as my
Better than Kraft Ranch Dressing
. My mom would always make her pasta salads with a combination of vinaigrette and ranch...talk about a foodgasm in your mouth! There's definitely no shortage of flavor where this recipe is concerned.
Of course this salad is "loaded" due to the insane amount of flavorful and nutrient rich veggies, which can only mean one thing; guilt-free overindulging!
Want to make it even more interesting and tasty? Add your own favorite ingredients, and they don't have to be raw if you don't want them to be! I've made dish this more than once now, adding roasted carrots and parsnips for an extra filling element.
Let's get started, shall we?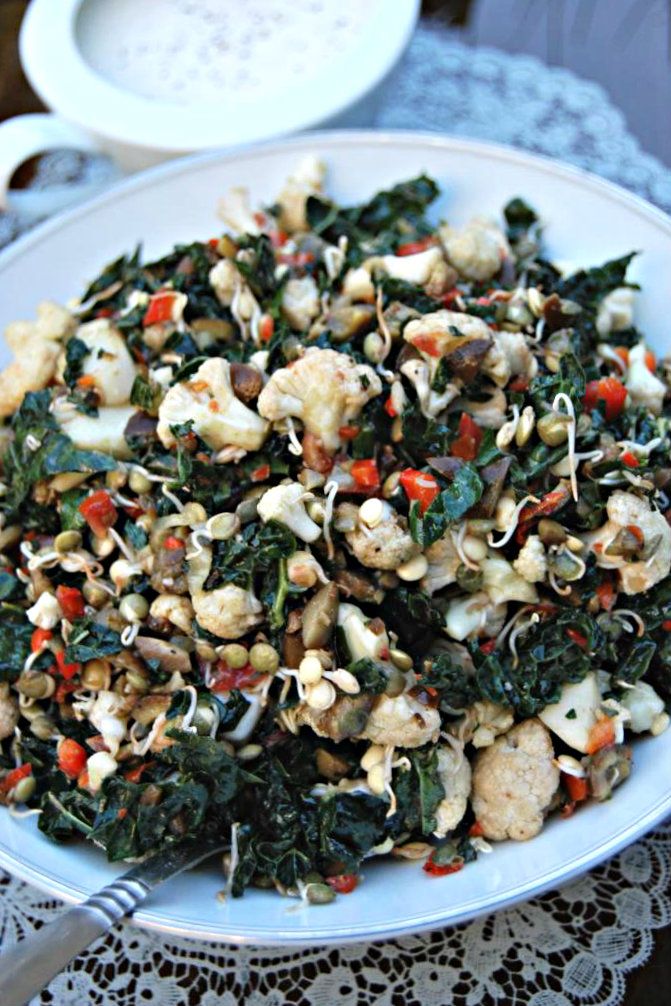 New Loaded Creamy No-Pasta Salad (with Ranch Dressing!)
This recipe yields roughly 6 side servings
Step 1.
Veggies & Vinaigrette
Veggies:
3 c packed chopped Kale leaves
3 c small/bite sized Cauliflower Florets
2 c Lentil Sprouts
1/2 c minced Red Bell Pepper
1/2 c minced yellow or white Onion
1/2 c minced Cherry Tomato
Sun-dried Olives (as much as you'd like!)
In a bowl mix together all of the above veggies, set aside and move on to making the Vinaigrette.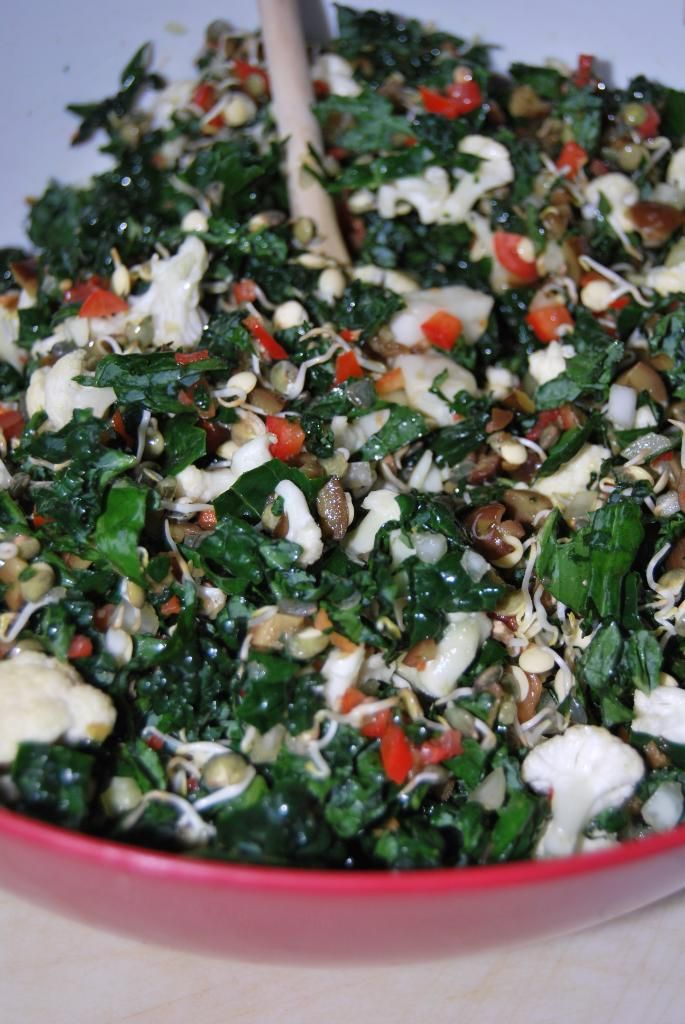 Vinaigrette:
4 Tbsp Extra Virgin Olive Oil
3 Tbsp Apple Cider Vinegar
2 tsp Date Paste
1/2 tsp Salt
1/2 tsp Pepper
Mix together all of the Vinaigrette ingredients until you have a thick dressing.
Add your Vinaigrette dressing to the large bowl of Veggies and mix everything together evenly:
Step 2.
Warming.Wilting your Veggies
This next step is important because it helps preserve the shelf life of the veggies by drawing out some of the moisture, at the same time enhancing their flavors and tenderizing the texture of the cauliflower and kale. I don't recommend skipping this step!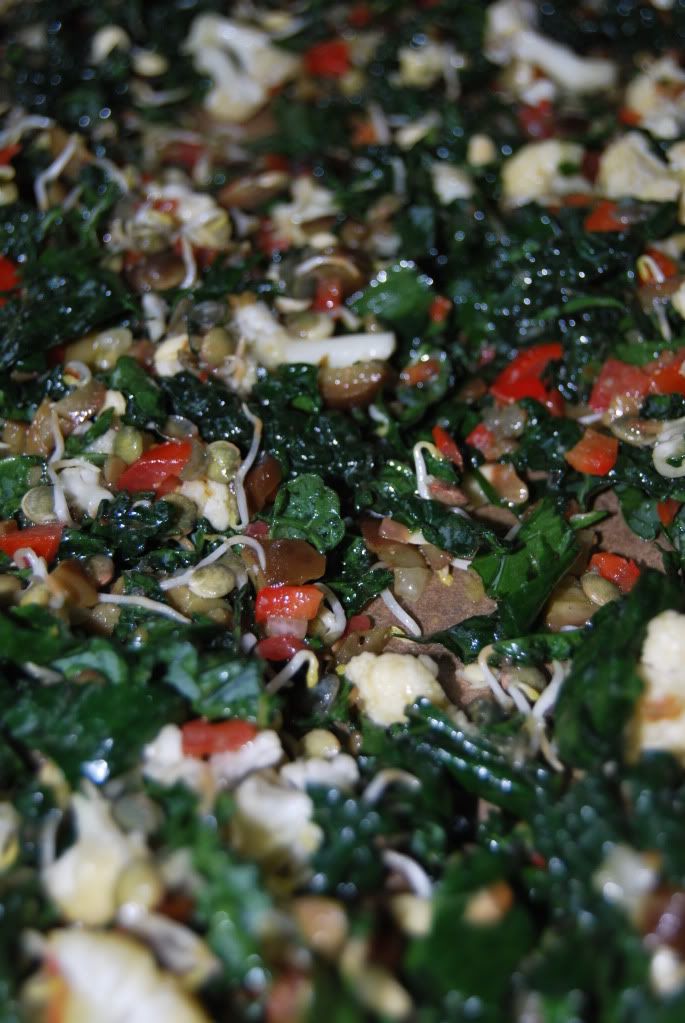 Choose from one of the following Raw Food Warming Methods noted here.
Evenly spread your veggies out onto a few parchment lined dehydrator trays or a large parchment lined baking sheet.
Proceed to warm/wilt the veggies for 1.5 to 2 hours
Remove your veggies from the dehydrator/oven and let them sit out to cool for 15 to 30 minutes
Once your veggies are finished the only thing left to do is make up 1 batch of
Ranch Dressing...
Put it all together...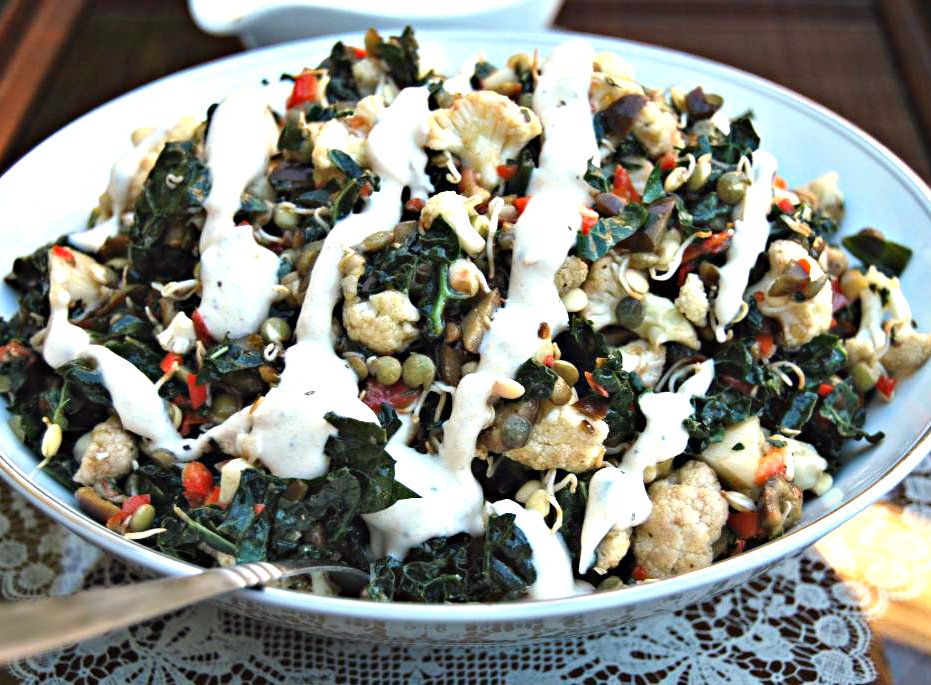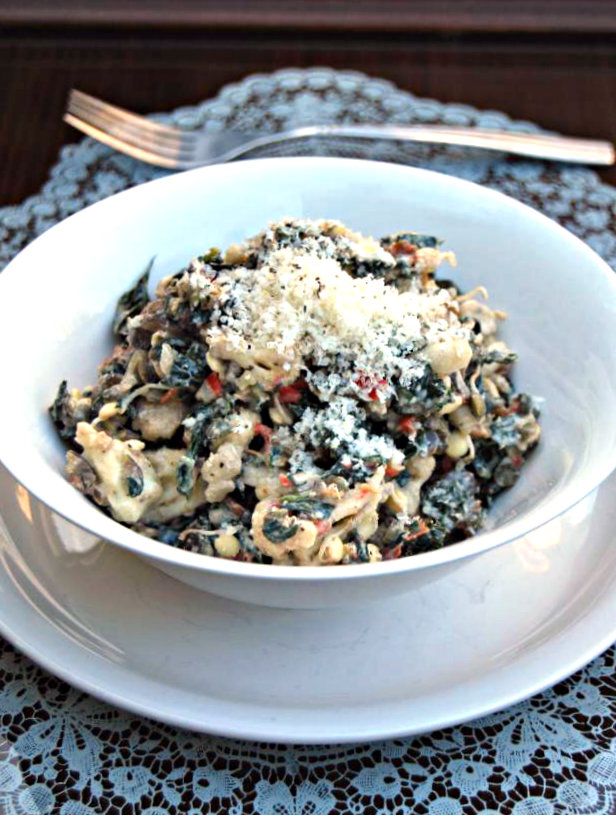 I actually prefer to mix the dressing into the salad before serving it (zomg, it's sooooo good that way!), but you can also opt to serve it along side and let your guests mix it in.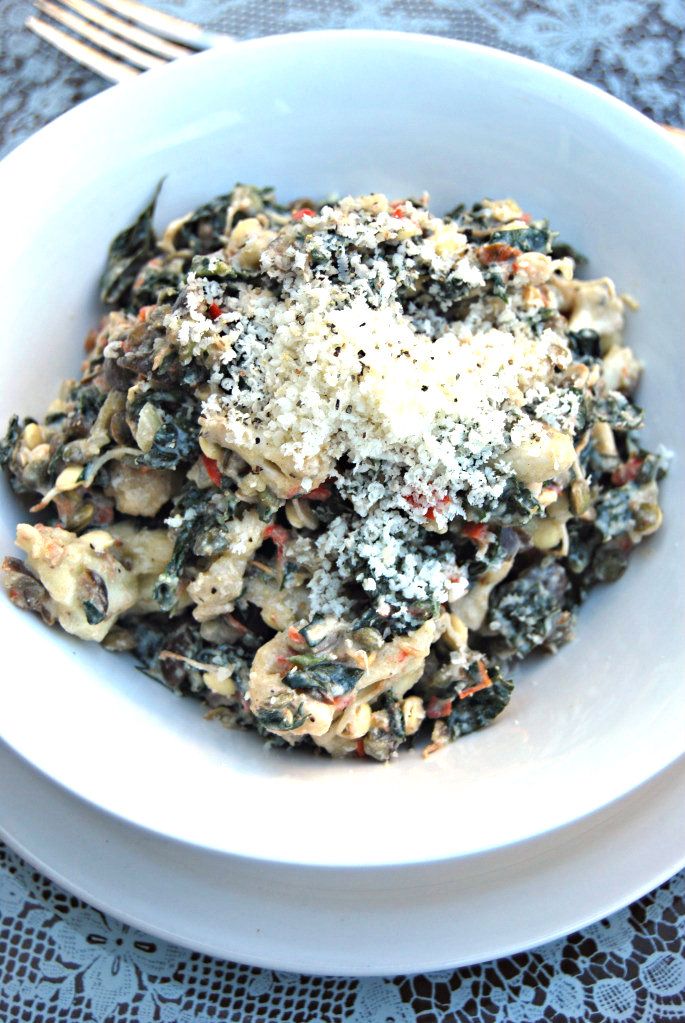 Topped with grated Macadamia nut and fresh cracked black pepper...so good!
xoxo,