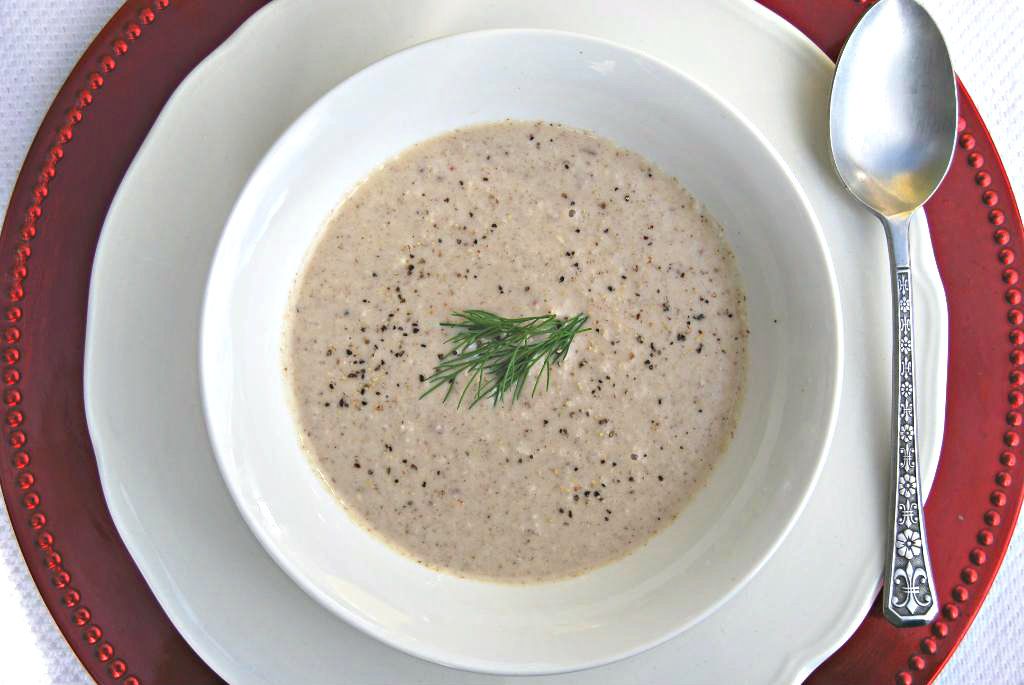 Oh you guys...
This chowder embodies everything that I love about the Holidays; warm and comforting. There's also some pretty special details in the body of the recipe that make this soup even more unique and full of flavor. This isn't just a boring blender soup - no siree!
If anyone tells you that raw food always has to be room temperature or cold, well don't believe them for a single second! I love experimenting with hearty soups during this time of the year, and I never shy away from gently warming them on my stove top. Want to know more about this technique? Go
here, to this post
and read more...
Originally I wanted to call this a "cream of" rather than "chowder" but the hearty consistency didn't seem fit to don the "cream of" title, and I'm totally okay with that!
I also recommend pairing it along side some flat bread or crackers for an even heartier meal:
---
Parsnip Mushroom Chowder
This recipe yields roughly 6 liquid cups of soup or 3 to 4 generous servings
Step 1.
Ingredients
Veggies:
2 c finely shredded Parsnip (use the smallest toothed grater to shred your parsnip)
2 c thinly sliced Crimini Mushrooms
1.5 c sliced Gala Apples (Yes! Apple!)
1 c sliced Yellow Onion
Place all of the above ingredients into a bowl and set aside: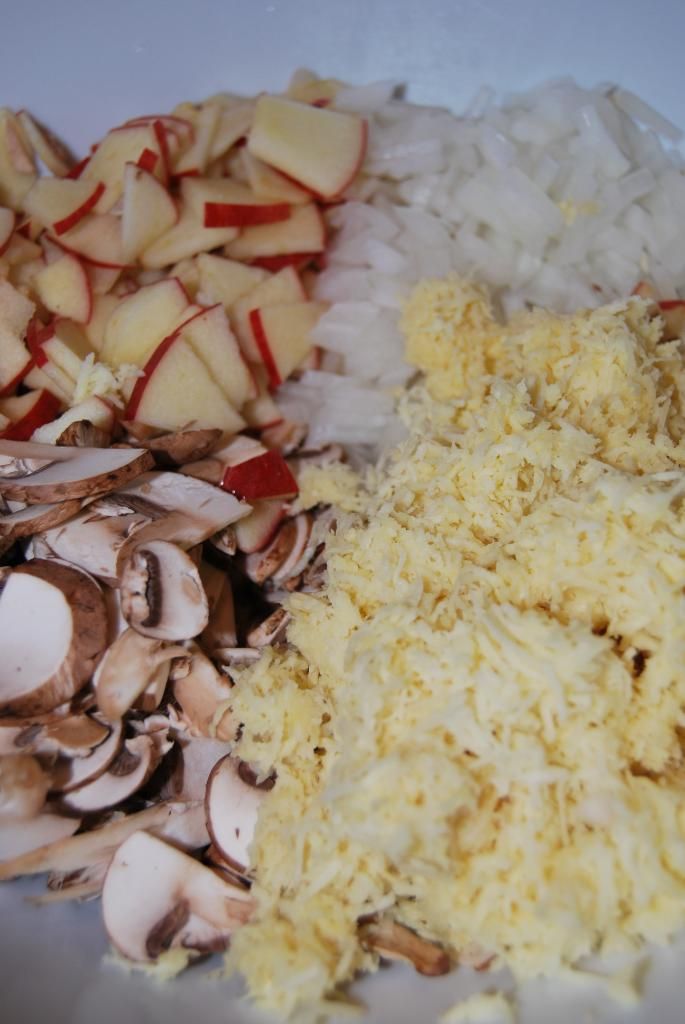 1/4 c Grape seed Oil
2 Tbsp Lemon Juice
1 tsp Onion powder
1 tsp minced/pressed Garlic
1 tsp Nutritional yeast
1/4 tsp ground Celery Seed
1/2 tsp Lemon Pepper
1/2 tsp Salt
In a small bowl whisk together all of the above Marinade ingredients:
Step 2.
Making your Soup Base
This step is very important! Warming the veggies enhances their flavor and makes for a much better soup.
Combine and mix together your Veggies and Marinade from Step 1: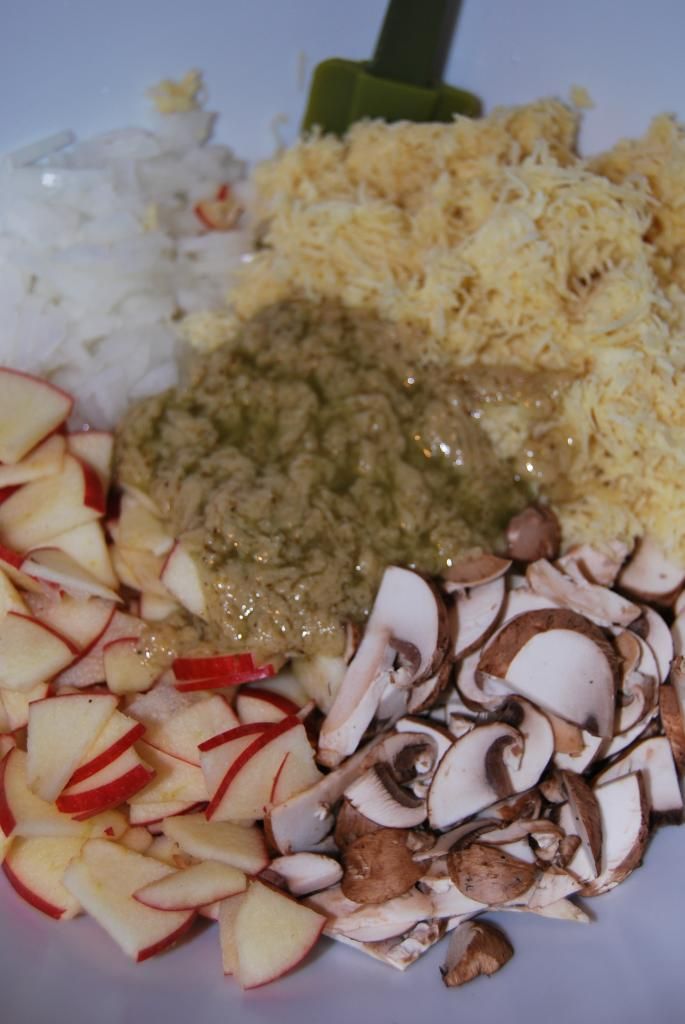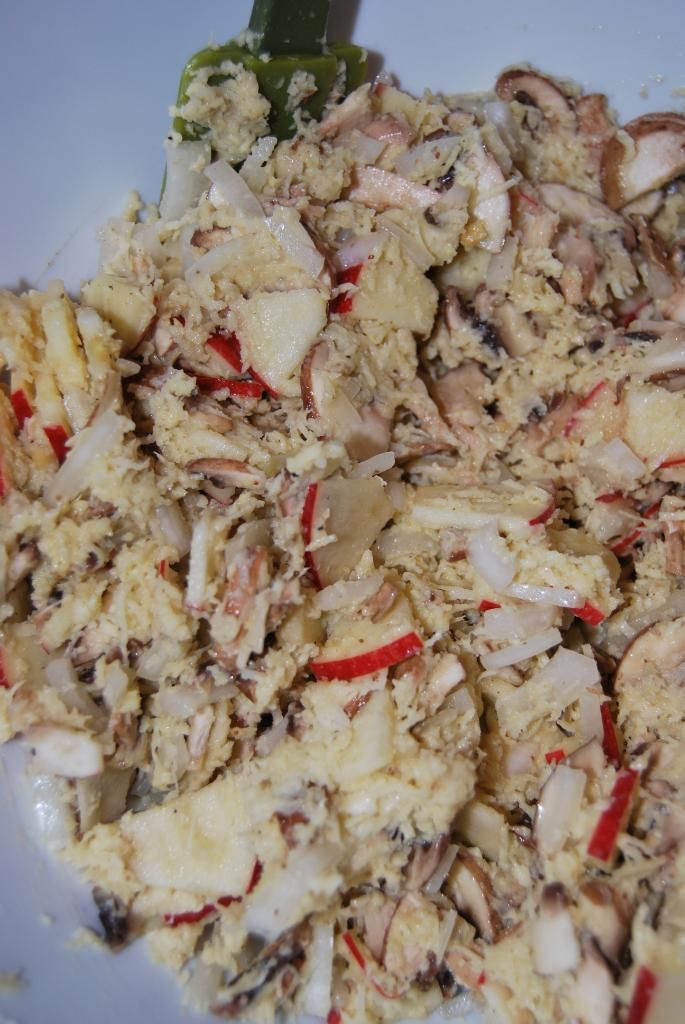 Before:
After:
Notice the difference in the before and after appearance. This is exactly what you want your veggies to look like. Now try not to eat them all before you make soup -- they're pretty tasty just like this.
You're almost finished!
Step 3.
Making Soup!
Into your food processor add the following:
All of the wilted Veggie mixture from Step 2
1 c AtV Sour Cream

Puree together for 3 minutes: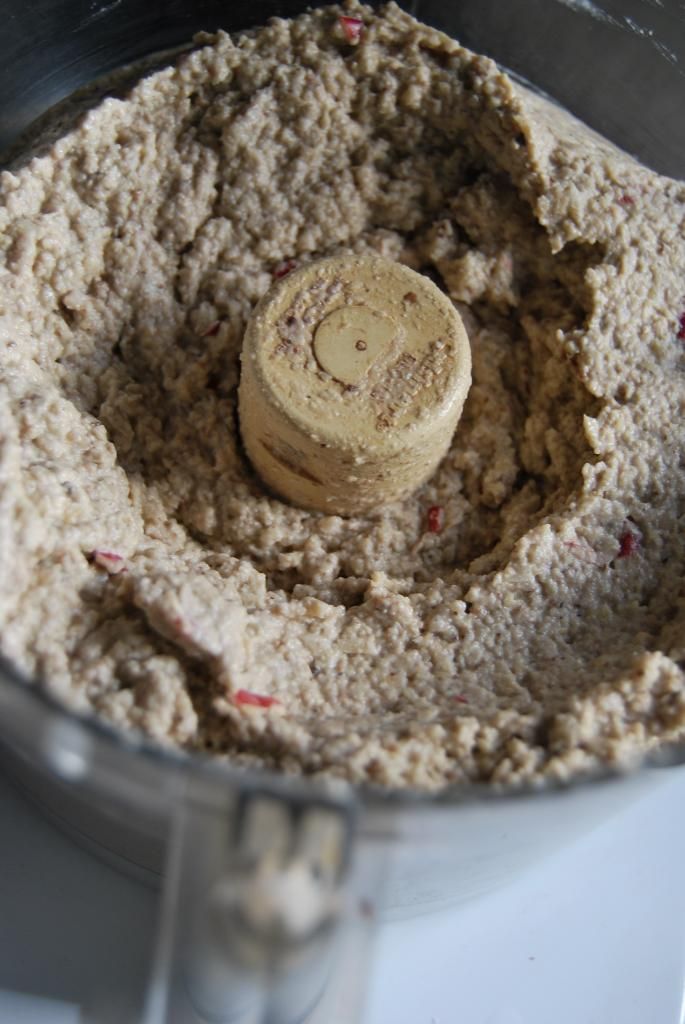 While your food processor is still "on" proceed to slowly stream in:
3 cups of water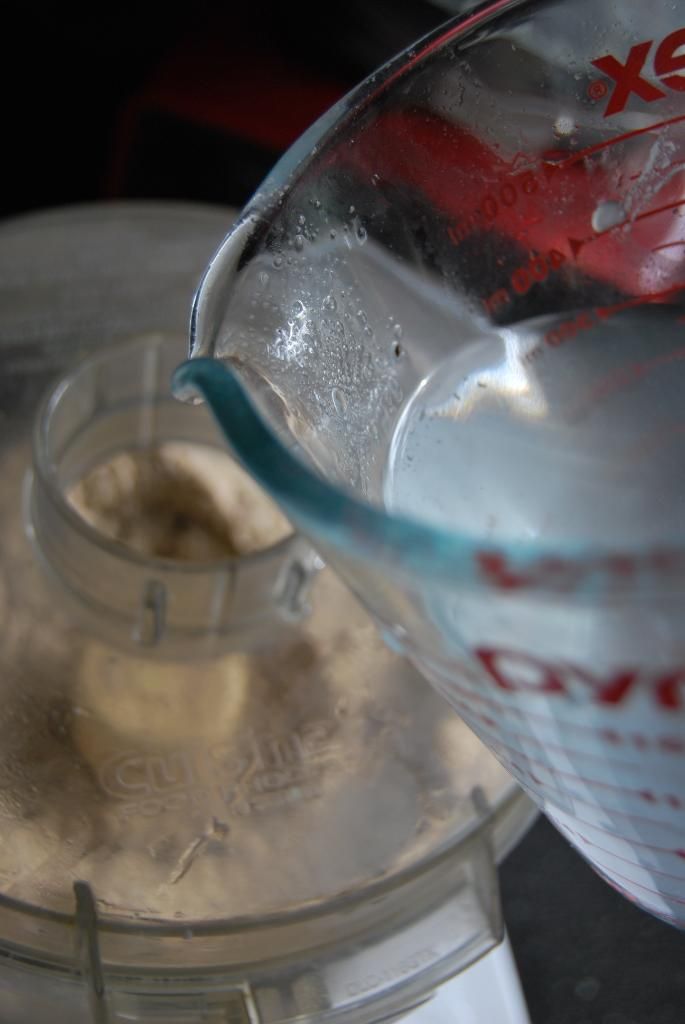 The only thing left to do is heat your soup up and enjoy!
Now that's my kind of comfort food.
Wish me luck this weekend -- I have aspirations to perfect a recipe for raw vegan hot chocolate!
xoxo,