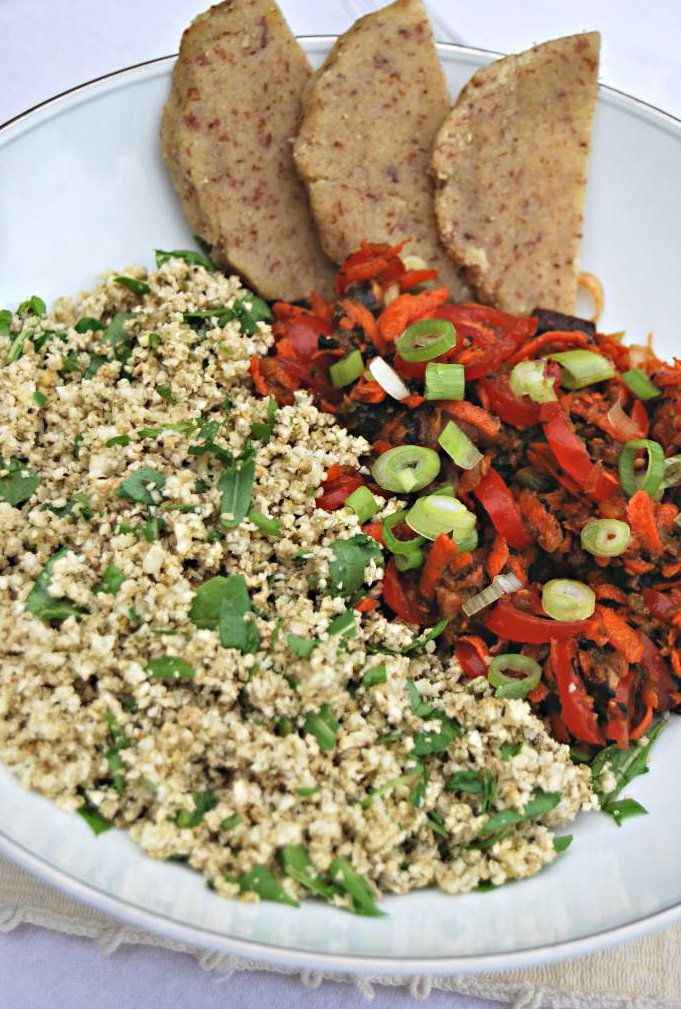 If you or someone you know is not a fan of raw cauliflower, well this might be the perfect recipe for you. There's a secret ingredient in this wonderful mock couscous dish that takes the edge off of the sometimes potent raw cruciferous, while giving it a nutty flavor that rivals the real thing. I'm absolutely addicted to this recipe at the moment, and I honestly can't imagine I'll tire of it anytime in the near future. You can enjoy this couscous warm, or cold, and with a bevy of different veggie combinations. Best of all this is by default a nut free and oil free recipe, although you wouldn't have guessed it at first bite. But who cares about all that health mumbojumbo -- I want a tasty bowl of food, darn-nit! Did I mention the secret ingredient has something to do with pumpkin? How fitting for the Holiday season!
Important Note About This Recipe
This is the latest addition to my list of
AtV Staples
, so be sure to bookmark it for the future because I plan on keeping it in my kitchen for a while. Although I have posted
couscous
recipes
in the past, I consider this to be an easy and "plain" base with tons of potential!
Don't own a food processor? *Make this Couscous by hand:
I've included the directions for making this by hand, if you don't own a food processor. The prep time will take longer, but it's completely doable if you have the patience! Just look for the asterisks in the notes.
---
Get ready, with minimal prep and about an hours worth of drying time you'll be enjoying a big bowl of gluten-free, homemade couscous...
AtV Nutty Cauliflower Couscous (nut free)
Yields roughly 4 side servings or 2 large servings
Step 1.
Ingredients
1.5 lbs Cauliflower = roughly 5 cups florets
1/2 c raw Pumpkin seeds ground to a fine meal/powder
2 tsp Nutritional Yeast
1/2 tsp Salt
1/2 tsp Pepper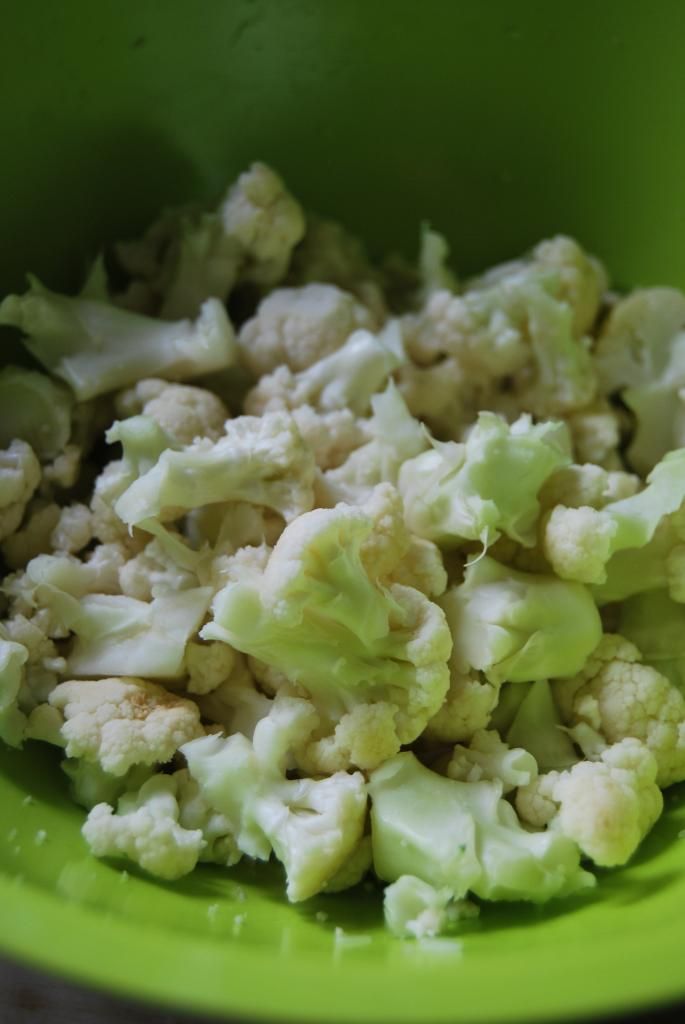 Step 2.
Assembly
Into your food processor combine your Cauliflower florets.
Proceed to chop/pulse your florets until they've evenly broken down into a small finely minced size. You may need to do this in batches depending on the size of your food processor. *Chop/mince your cauliflower by hand if you don't own a food processor - this will take some time but it's worth it!
Set your minced Cauliflower aside in a large mixing bowl.
In a spice Grinder (*or to make by hand use a mortar and pestle) proceed to grind up 1/2 c Pumpkin seeds into a find meal/powder.
Add all of your ground Pumpkin seeds to the bowl of minced Cauliflower
Add to the rest of your ingredients to the bowl
Mix everything together evenly
Choose from one of the Raw Food Warming Methods noted here.
Evenly spread your Cauliflower mixture out
Proceed to dry it for 1.5 hours, this is just to remove some moister from the cauliflower. You don't want a crispy dried-up Couscous!
Store your Couscous in an air tight container in the fridge and it should keep for up to a week.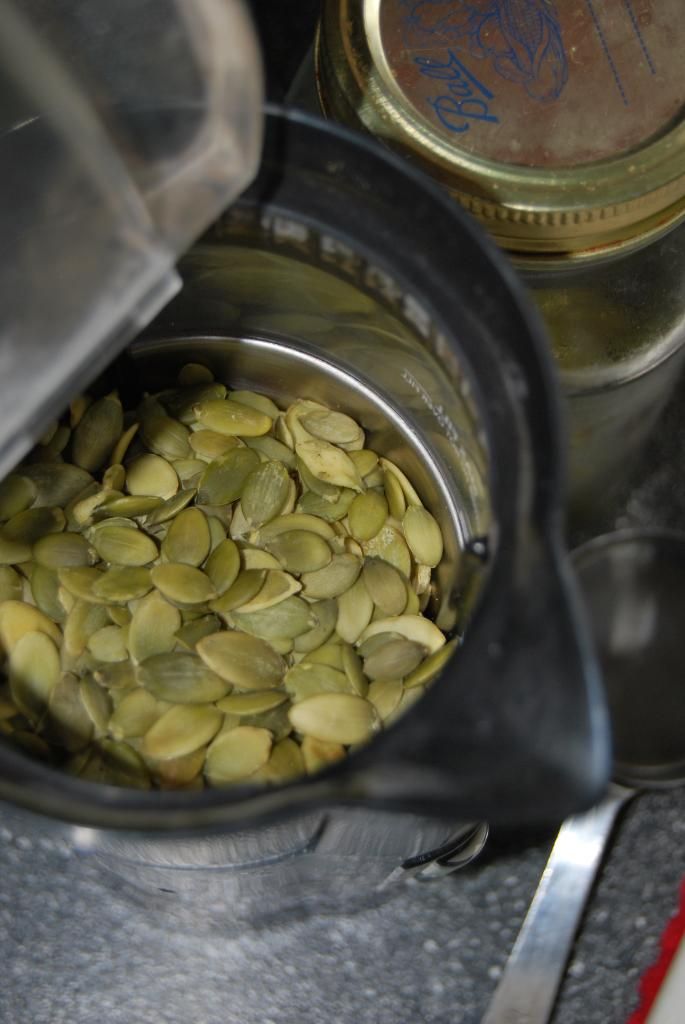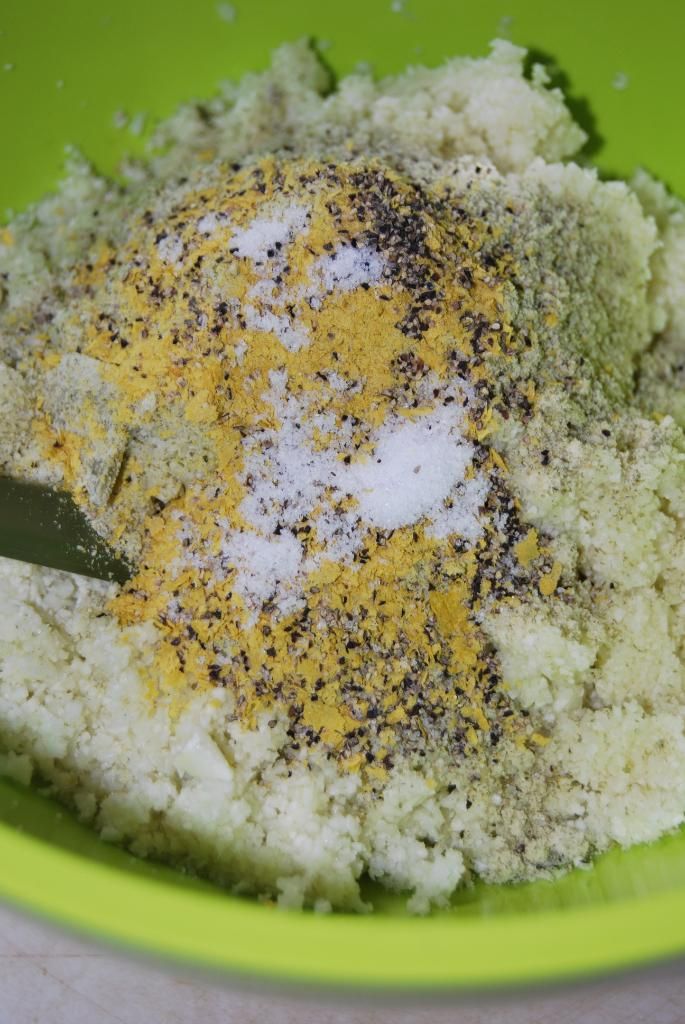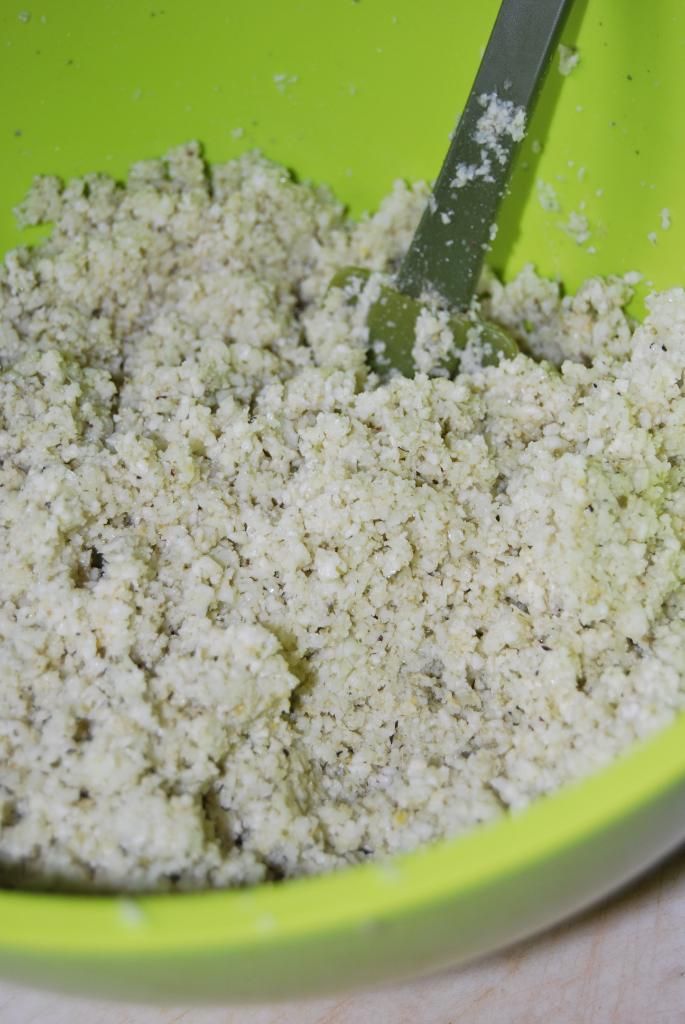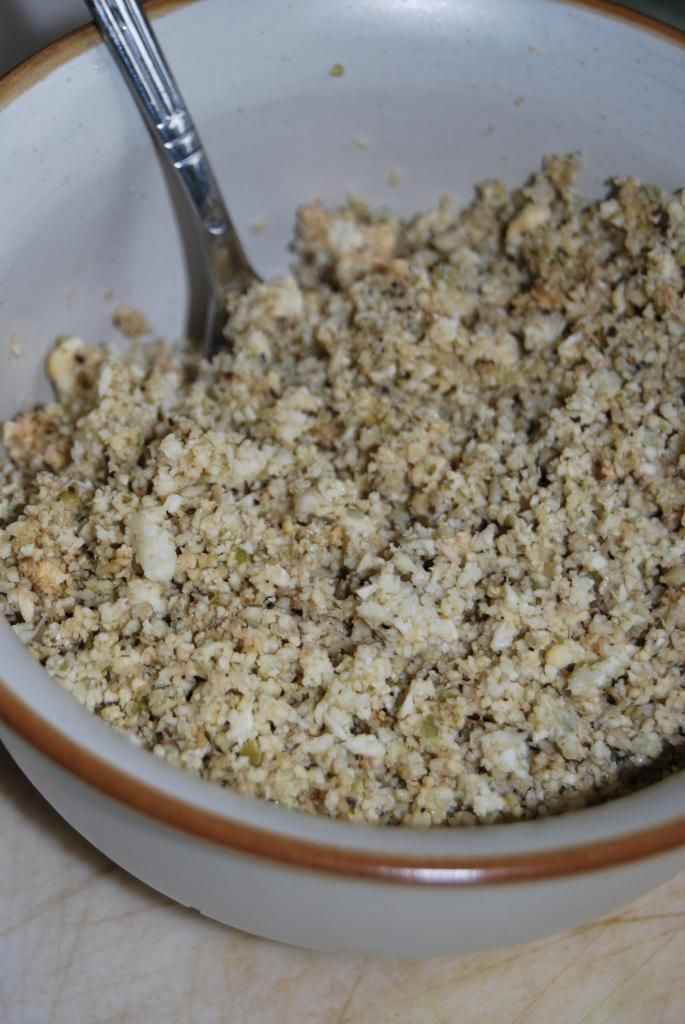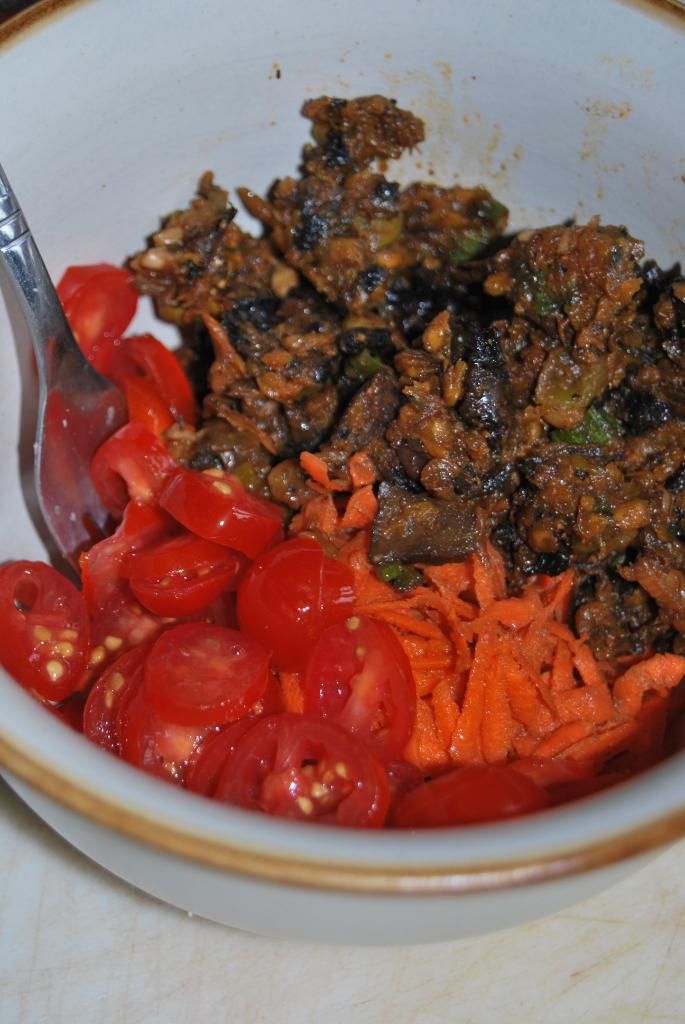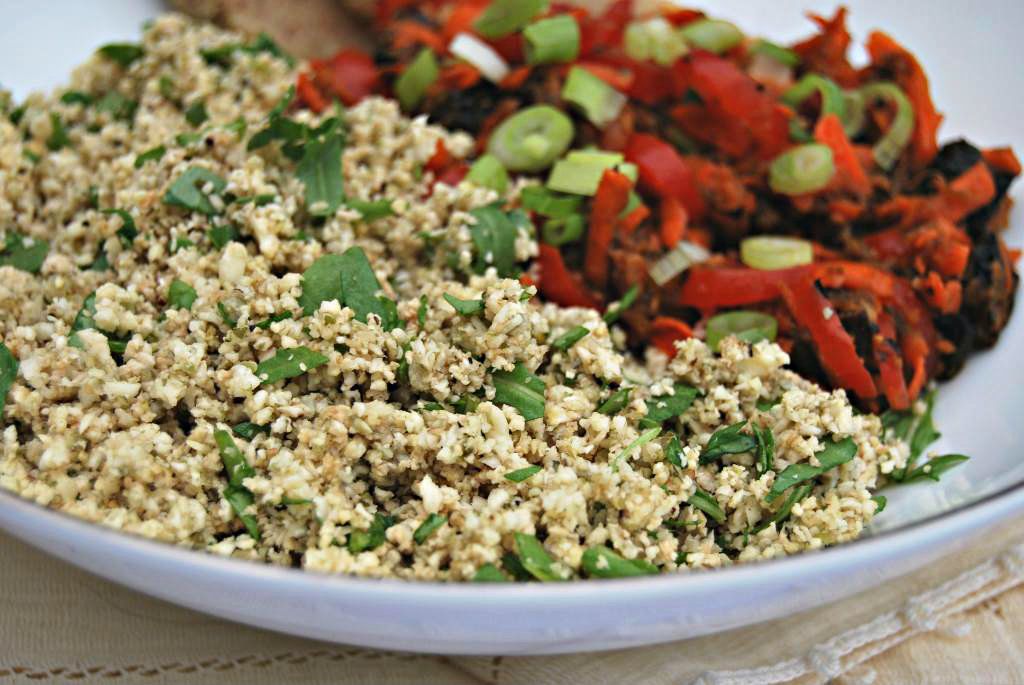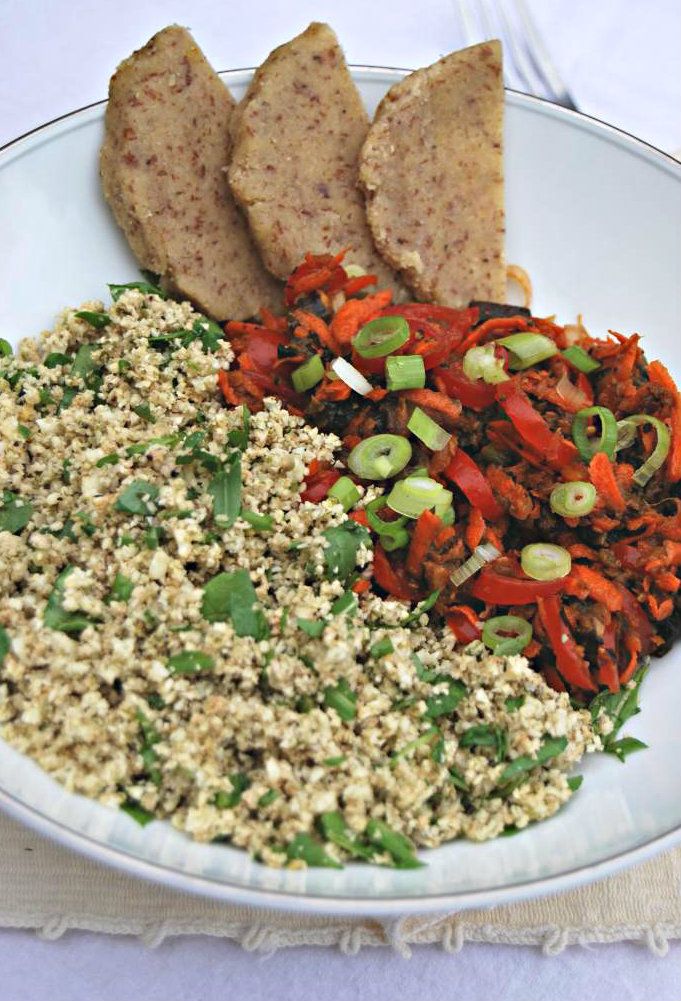 Those are also a couple of tartlet shells that I sliced in half just for a fun additional element to my plate...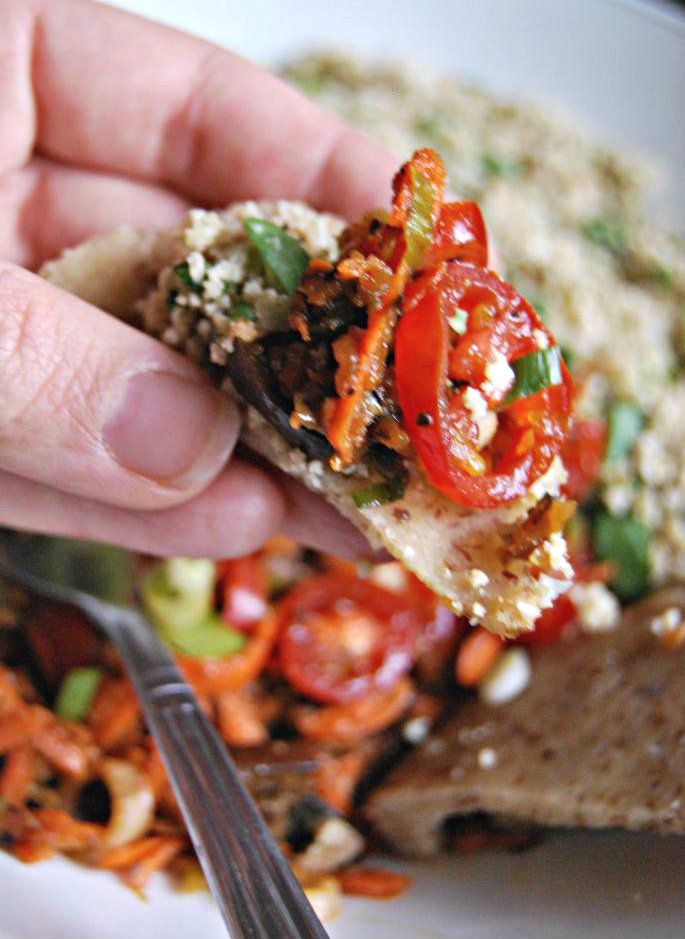 The
tartlet shells
turned out to be a really great idea with this yummy bowl of food because the ridge on the crust helped keep the couscous and veggies in place all the way up to my mouth!
Please excuse the shoddy quality of the last picture -- I almost always take my food photos outside, but just as I was wrapping things up the sky turned super evil and it started to rain cats and dogs. I do love a good Autumn storm!
Elmer, not so much...
Pretty-boy doesn't like getting his paws wet.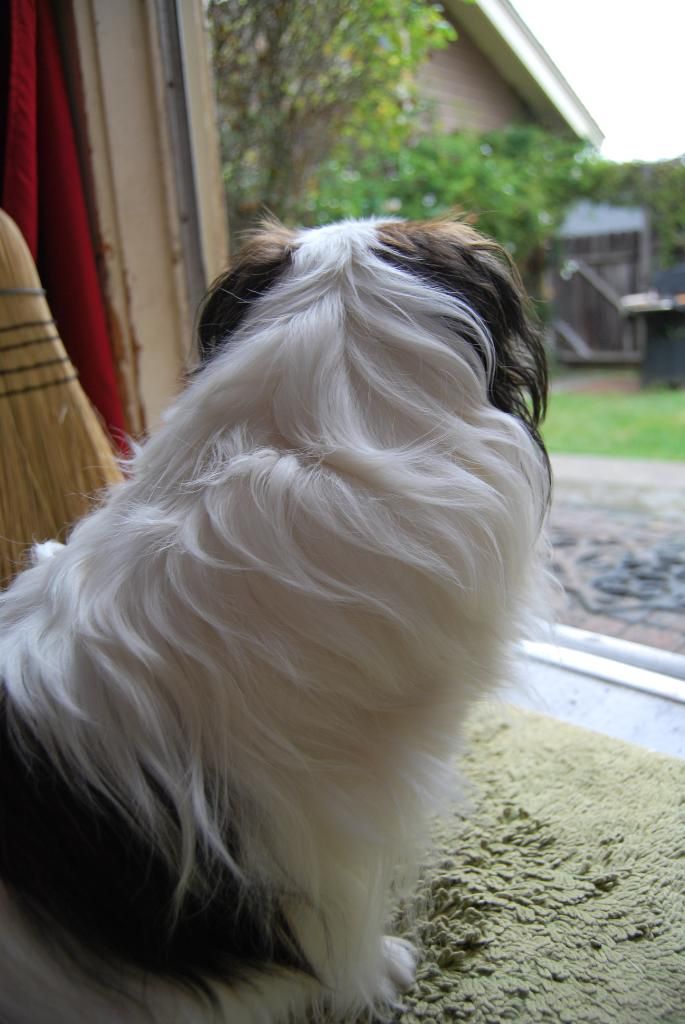 Like I mentioned earlier, be sure to book mark this recipe and stay tuned for another Couscous recipe coming up very soon!
xoxo,