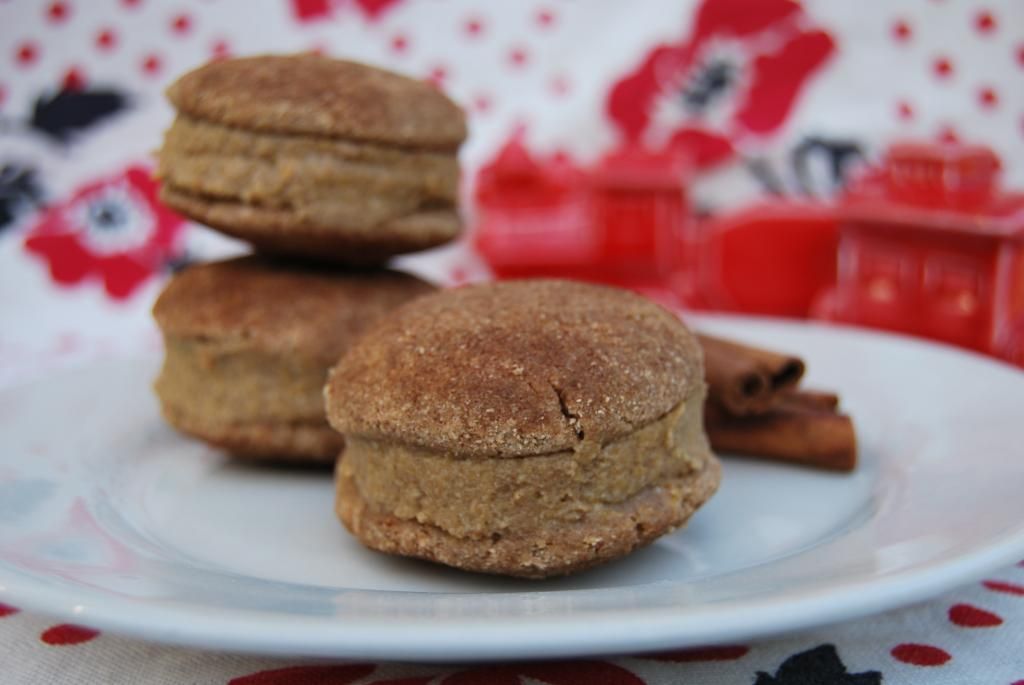 After I posted the
Pumpkin Recipe Round-up
last week I got to thinking about the batch of
Cinnamon Sugar Cookies
in my fridge, and what I should do with them. Since those cookies pretty much scream "holiday season" I knew they deserved some special treatment -- and who doesn't love a good sandwich cookie? So I revisited my
Spiced Pumpkin Butter
from two years ago, and made a nut free version. From there everything is just too simple, and really tasty!
Note About the Cookies:
When shaping the cookies be sure to flatten them out thinner than the recipe notes -- I recommend no more than 1/4'' thickness. You want a thinner cookie if you're going to be stuffing them with Pumpkin Butter.
---
Special thanks to those of you who chimed in regarding the coconut flour measurements in my
Cinnamon Sugar Cookies
. I revisited the recipe and did find that it was necessary to scale back the amount of coconut flour used because it's such a dry ingredient. The result was wonderful! I really, truly appreciate all of your feedback! Most importantly I want to provide everyone here with recipes that are flavorful, nutritious, and easy to execute -- and I couldn't do any of that without your support and encouragement!
Spiced Pumpkin Butter - Nut Free
Yields 1.5 cups
Step 1.
Ingredients
1 c raw shredded Pumpkin Flesh
3/4 c soaked Sunflower Seeds (soak 1/2 cup for 5 hours, drain, and remeasure -- your seeds should expand to 3/4 cups after the soaking process)
1/3 c plus 1 Tbsp Date Paste
1/3 c plus 1 Tbsp Coconut Butter
1 Tbsp Lemon Juice
1 Tbsp Vanilla
1 tsp ground Cinnamon
1/2 tsp Allspice
1/2 tsp Salt
Step 2.
Assembly
In your food processor combine all of the ingredients
Puree everything together for 6 to 7 minutes until you have a whipped creamy consistency
Transfer your Spiced Pumpkin Butter to an airtight container and place it in the freezer to chill/set for at least an hour
Your Pumpkin Butter will thicken the longer it chills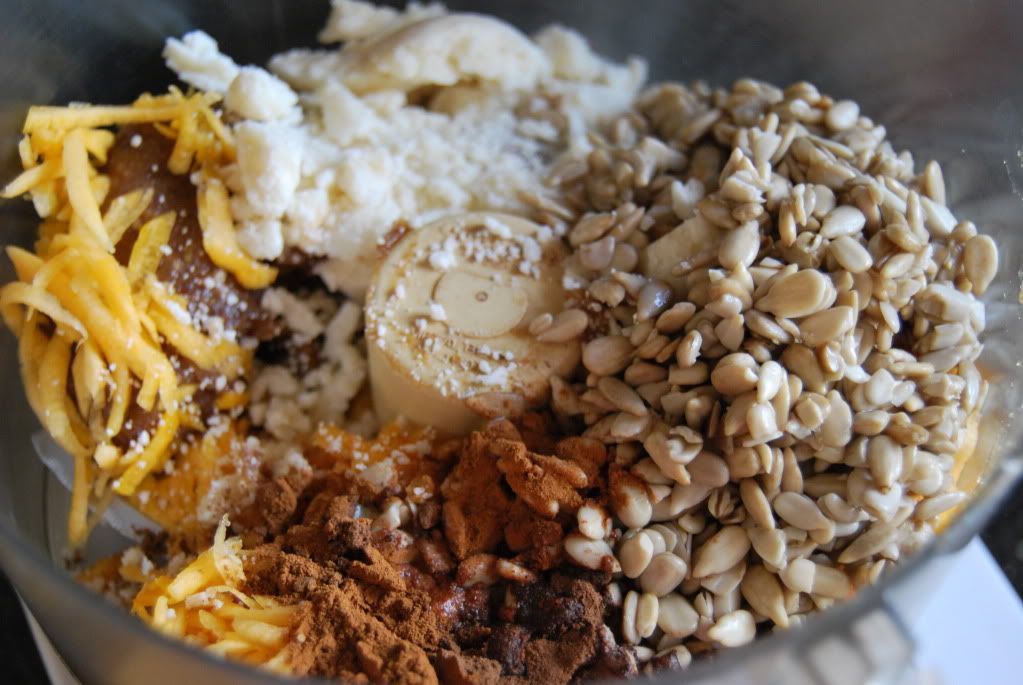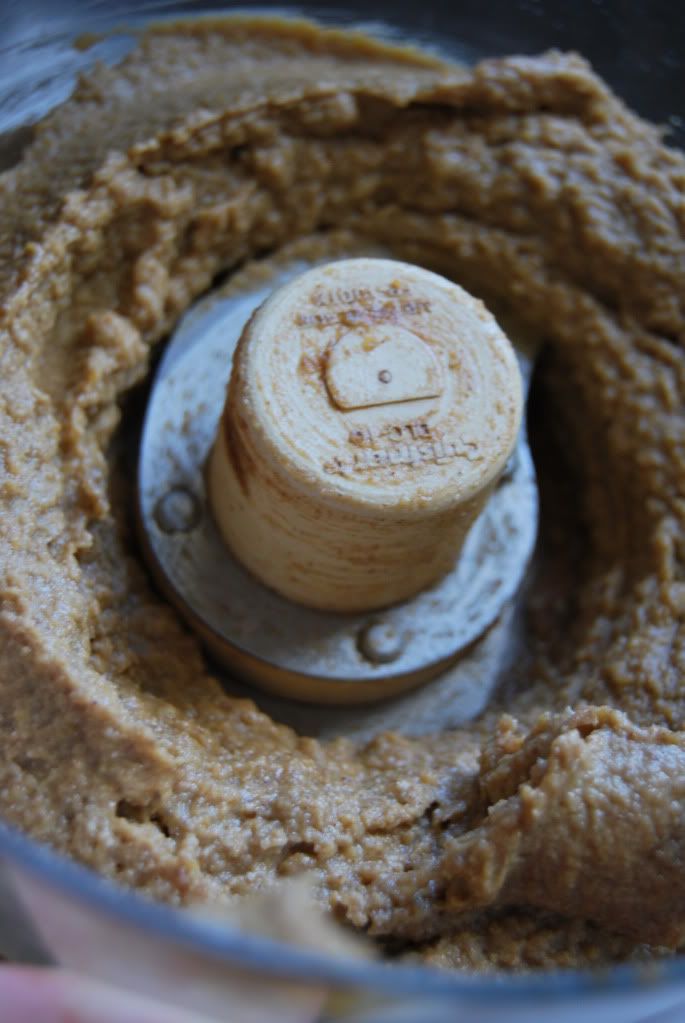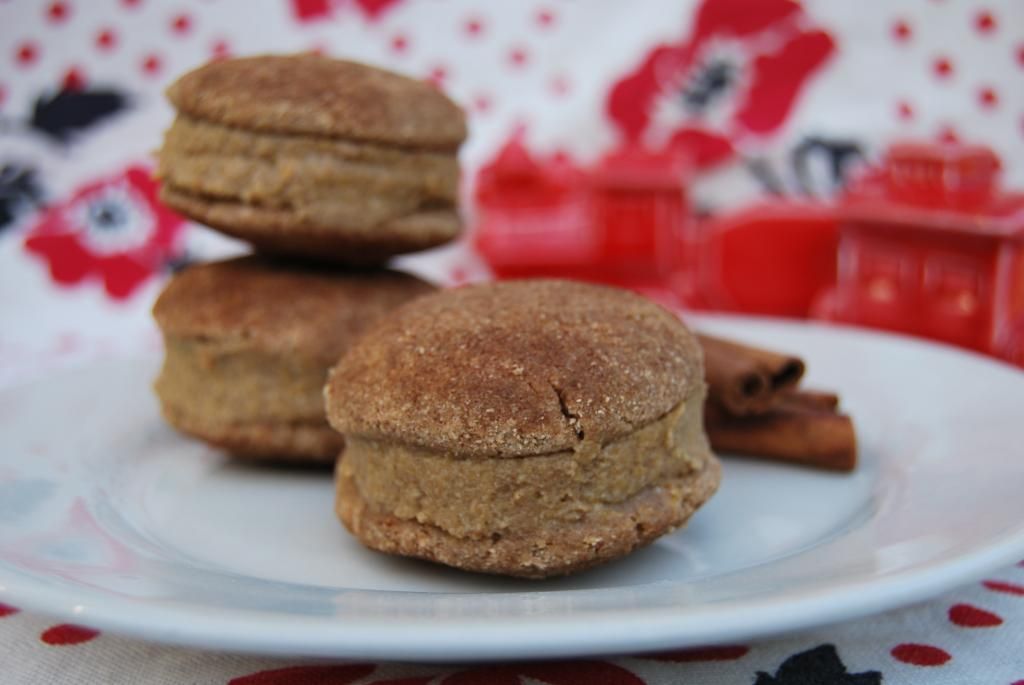 Wishing you all a wonderful weekend. I'll see you all back here on Monday!
xoxo,