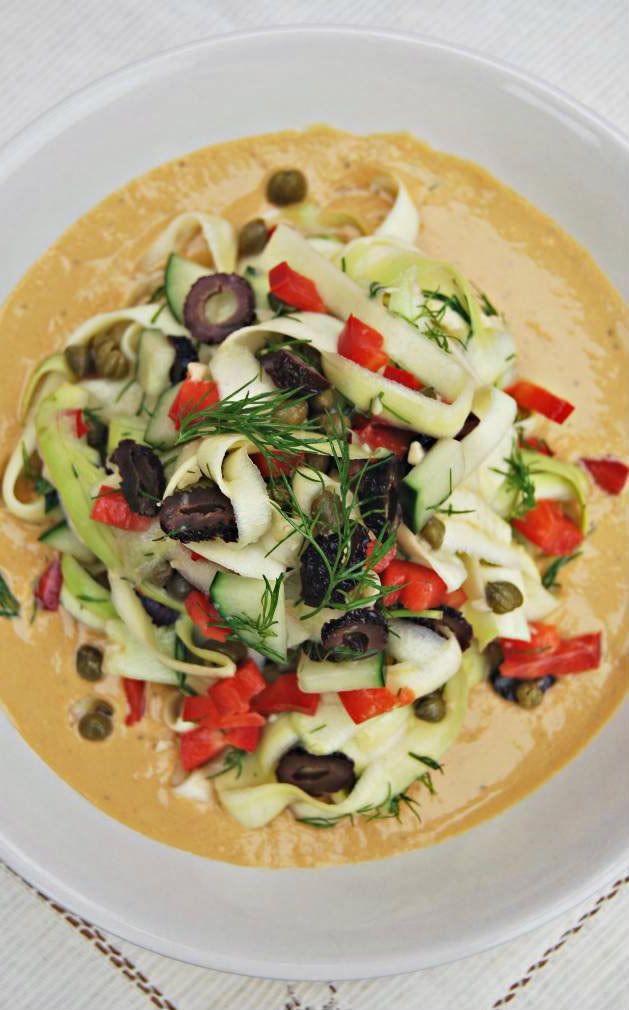 This one is just way too easy, and really lovely. Enjoy this simple tangy, peppery sauce with a bowl of zucchini pasta, as a salad dressing, or even as a dip for a simple crudites platter.
A Couple Quick Recipe Notes:
About the Tomatoes: For this sauce I used orange cherry tomatoes - the sweeties and tangiest tomato around. If you can't find these buggers at your local market you definitely want to stick with using another variety/color just as sweet and tangy.
About the Cream:
As I've already noted, this is a yummy nut-free recipe, featuring
AtV Nut Free Cream
. But, this sauce would be just as good (if not better) with
AtV Sour Cream
if you're not worried about the use of nuts. Either way it's gonna be good!
Creamy Cherry Tomato Cream Sauce
Yields roughly 1.5 cups of sauce
Step 1.
Ingredients
*optional
1.5 c Orange Cherry Tomatoes sliced in half
1 tsp Nutritional Yeast
1/2 tsp Cracked Black Pepper
1/4 tsp Salt
*2 Tbsp minced fresh Basil
*1/2 tsp minced Garlic
Step 2.
Making your Sauce
Place all of your ingredients into your food processor
Puree for 1 minute, stopping to scrape down the sides once or twice
Store in an air tight container in your fridge. Eat within 3 to 4 days.
Now, if you want a quick and yummy bowl of zucchini pasta follow me...
chopped Cucumber
chopped Red Bell Pepper
sliced Sun-dried Olives
Capers
minced Garlic
fresh Dill
drizzle of Lemon Juice and Olive Oil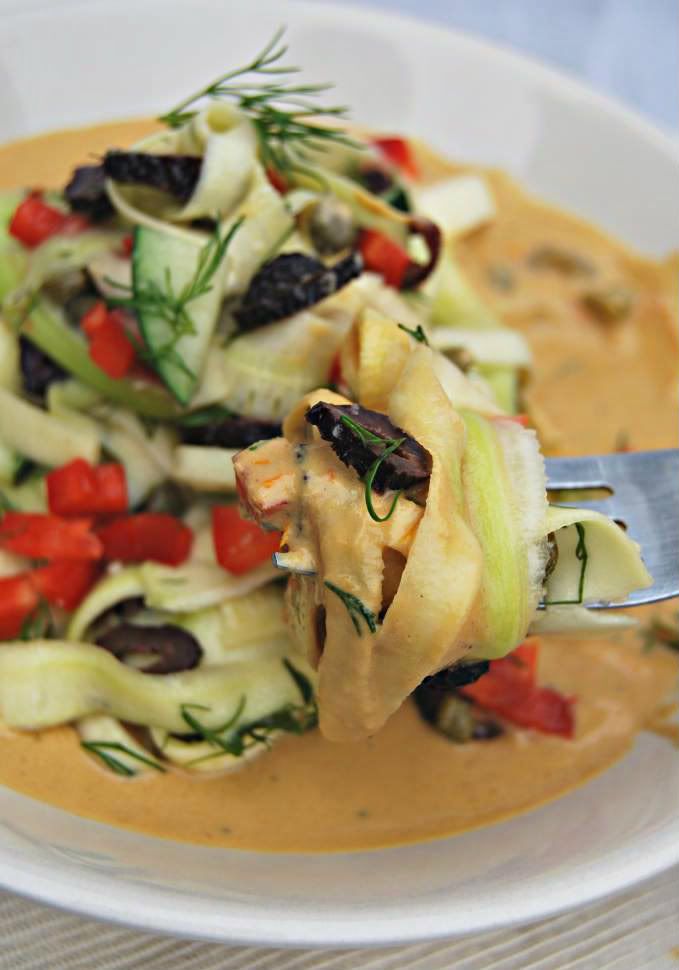 Keep this sauce around for Friday's post and I'll show you something else that's really-really yummy...
xoxo,