Makes One 5.5'' round Quiche - Serves 2 to 3 people
1 c peeled and finely *shredded Zucchini (see below for more details)
2 tsp Nutritional Yeast
1 tsp Creamy Mustard of your choosing
1 tsp Onion powder
1/4 to 1/2 tsp minced Garlic (to your own tasting preference)
1/4 tsp Kelp powder/granules
2 Tbsp Oilive Oil //or// Grape seed oil
1/4 tsp Salt
1/4 tsp Black Pepper
Note the size of the shred - you don't want your zucchini to be shredded any larger than this.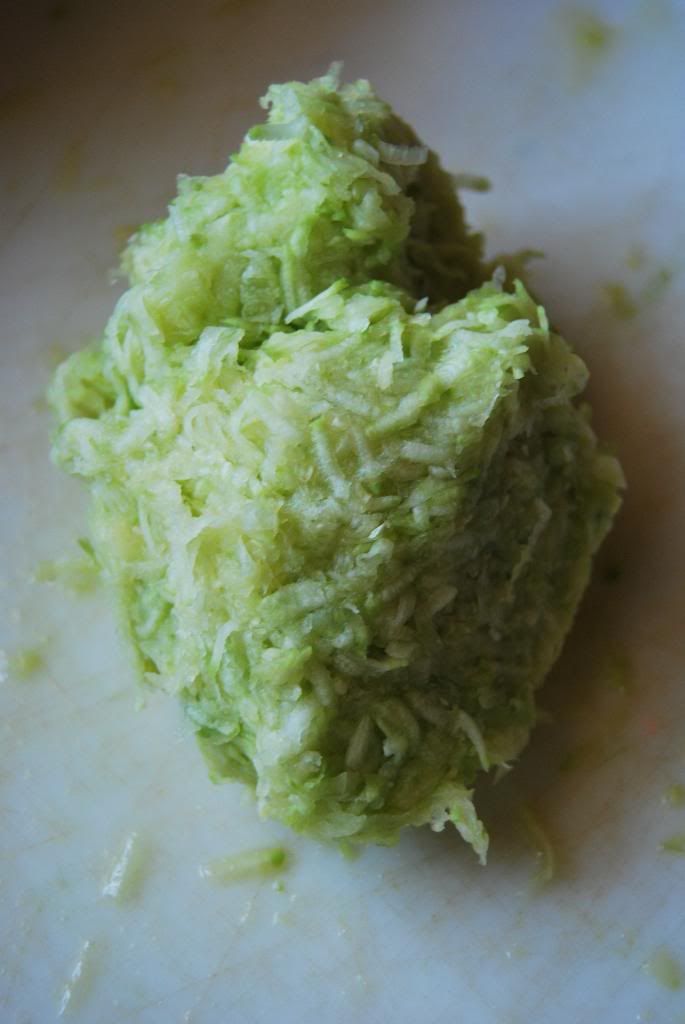 Shredded Zucchini after being "squeezed"
1/4 c thinly chopped Red Bell Pepper
1/4 c chopped Scallion //or// Leeks
---
Choose from one of the following Raw Food Warming Methods noted Here.
Proceed to evenly spread out both your Tomatoes and Quiche filling - keeping them separate
Dry for 2 hours total
Quiche Filling will be finished after 2 hours
The Tomatoes may need to dry for an additional 1 to 2 hours (it's up to you, really)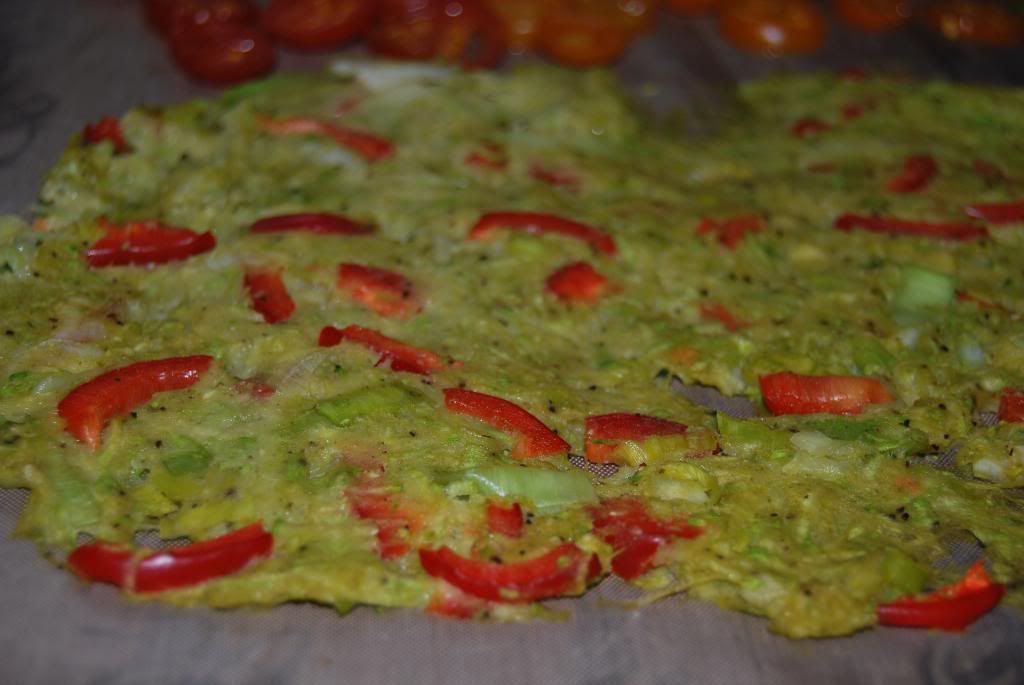 Finished Quiche filling will be slightly wilted down with a wonderful creamy texture
---
Make a half batch of the following
Once you've made your crust, before drying it proceed to shape it into a 5.5'' shell
I free-handed mine pretty fast -- not too bad for a first try!
Using the Raw Food Warming Method noted in Step 2, proceed to dry your crust for 2 hours
You can do this at the same time you're drying the Quiche filling and tomatoes (but keep all ingredients separate)
When all of your ingredients have finished drying it's time to assemble!
Apply your tomatoes and garnish with a bit of fresh Oregano or Basil and cracked Black Pepper
Not only does this make a yummy dinner, it's also a wonderful breakfast! I'll be having a slice tomorrow morning with a little bit of fresh avocado on the top. Yum!
xoxo,