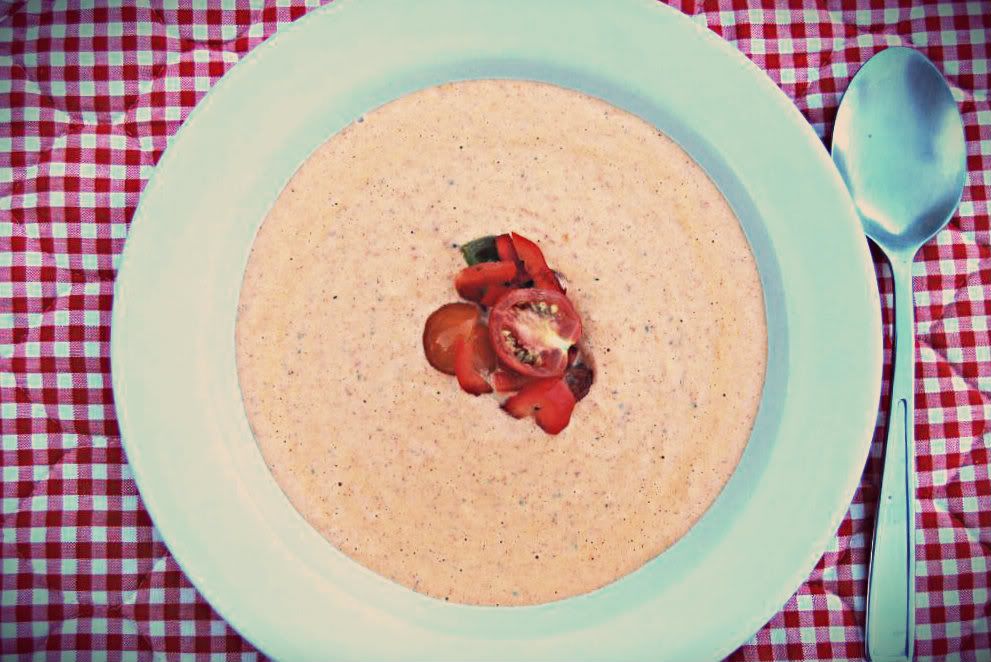 In lieu of no recipe yesterday (oops!) I wanted to make up for it today with something super simple and incredibly tasty. Thankfully I had the ingredients ready and waiting in my fridge, and making this soup took literally just a few minutes...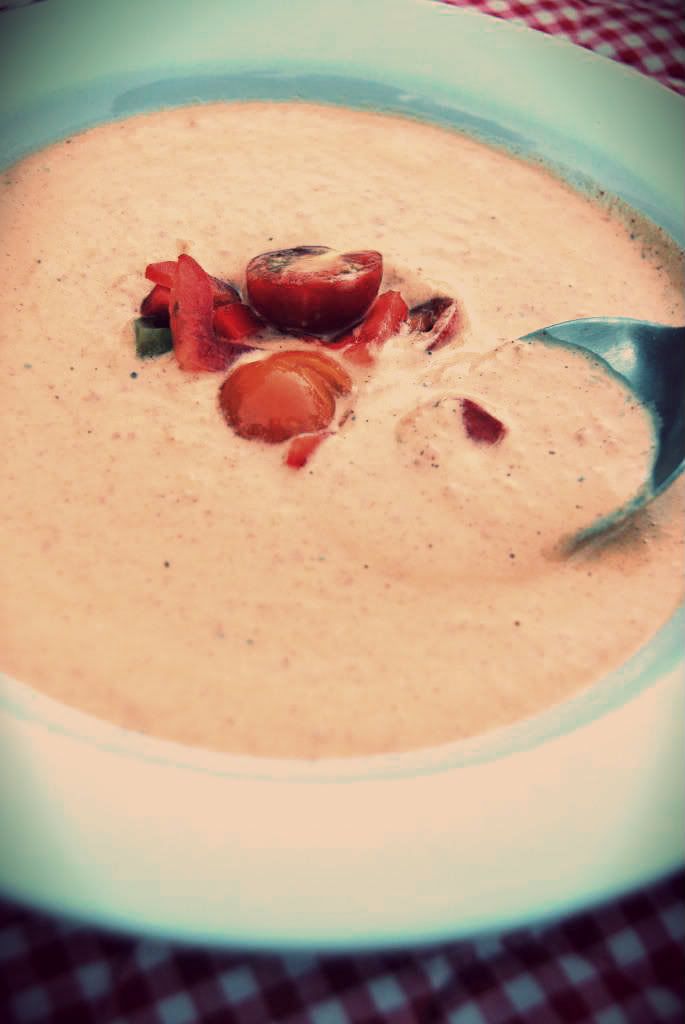 AtV Romesco Bisque
Serves 2 people
Step 1.
Ingredients
1/2 c water
Salt to taste
Step 2.
Making and Warming your Soup
In a sauce pan or bowl whisk together all of your ingredients evenly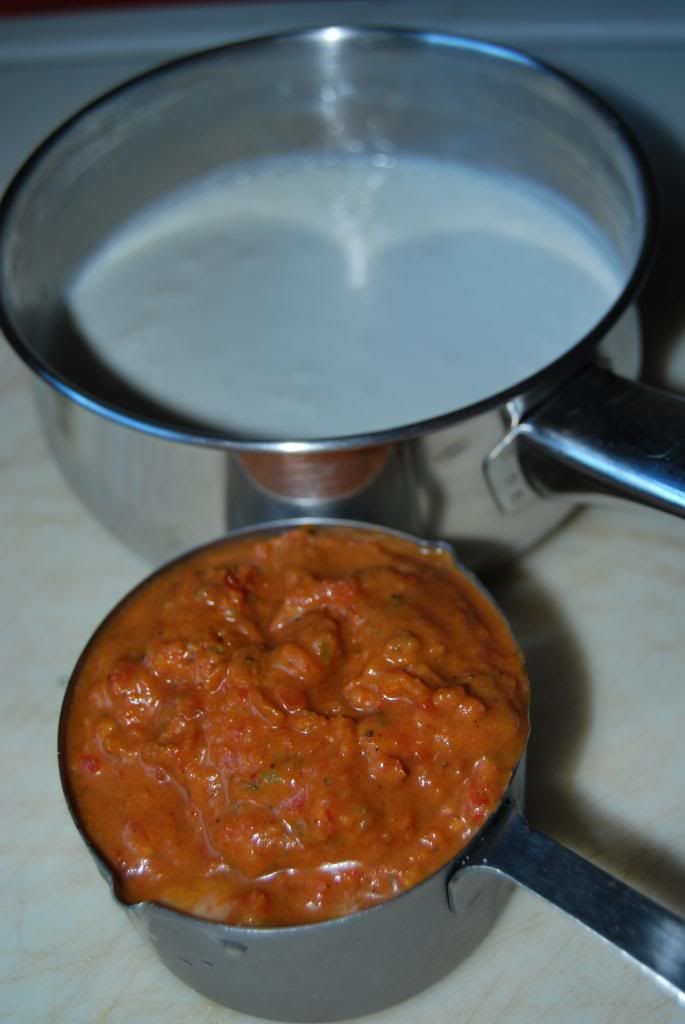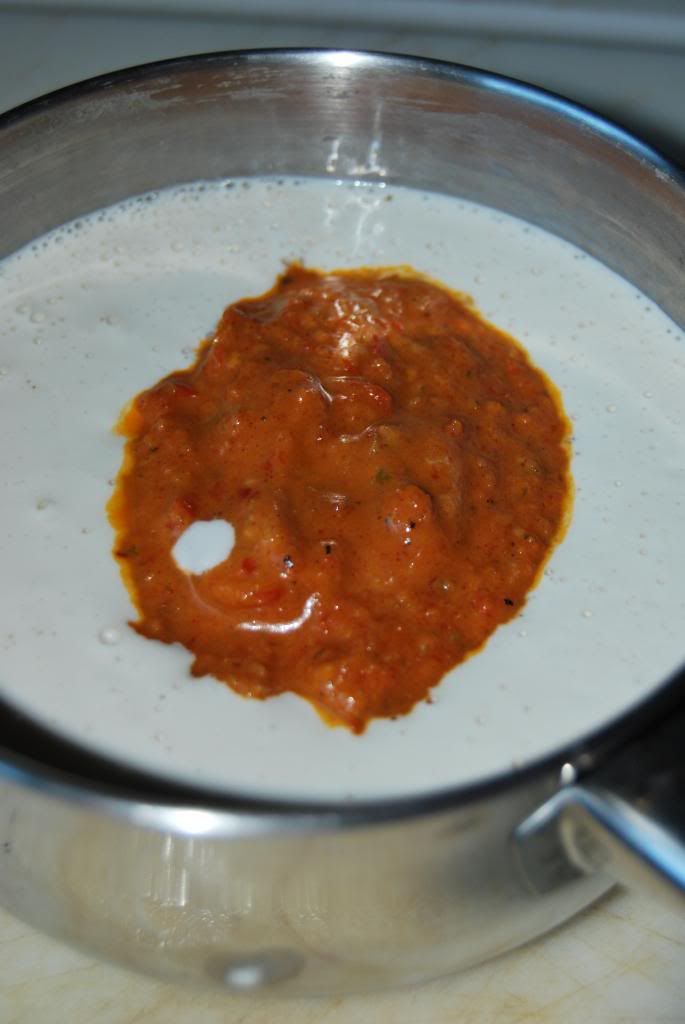 Raw Vegan Warming Method for Sauce
Transfer your Soup to a Saucepan
Warm soup on your stove top at a very low heat while whisking continuously
When soup is warmed to 110/112F it's ready to be eaten!
Try This:
Add fresh chopped avocado, cherry tomatoes, red bell pepper and dried crimini mushrooms to your soup.
It also makes a great creamy/tangy/spicy dressing for a salad too.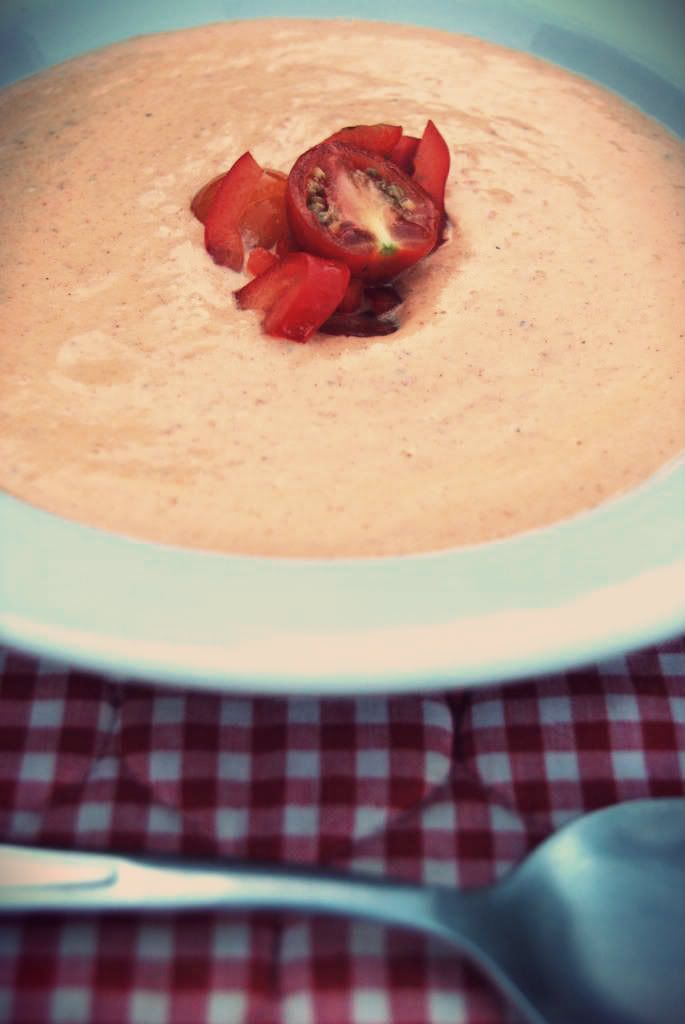 Sorry to post and run - but I'll be back to my regular recipe schedule tomorrow.
Hugs and happy eating to you all!
xoxo,