I'm a bad raw foodie.
I have a serious disdain for raw kale. I know! What's wrong with me?
It doesn't seem right for a veggie addict to "not like" kale. But don't worry, I won't give up without a fight...
A couple weeks ago I embarked on a mission to come up with a way to transform raw kale into something that would seduce my palate. I didn't want to just "like" raw kale, no siree, I wanted to go into full fledged creeper mode over this veggie. I wanted to fall asleep at night dreaming about fields of dark green leaves, begging to be eaten. I wanted a tasty love affair.
Have I weirded you out yet? I hope not. This is a serious topic, people.
The more I thought about this daunting fibrous leafy green, my mind kept taking me back to the things I loved;
tender brussels sprouts
,
tender broccolette
, spicy wilted collards, wilted cabbage with mustard cream sauce. Mmm.
All of the aforementioned greens had the same thing in common; they're tender. Then it hit me: It wasn't the raw kale that I hated, it was just the raw kale's texture.
Today's recipe is a kitchen miracle. It started with a giant bowl of Tuscan Kale leaves, and ended with a new-found obsession. Cue dance of joy: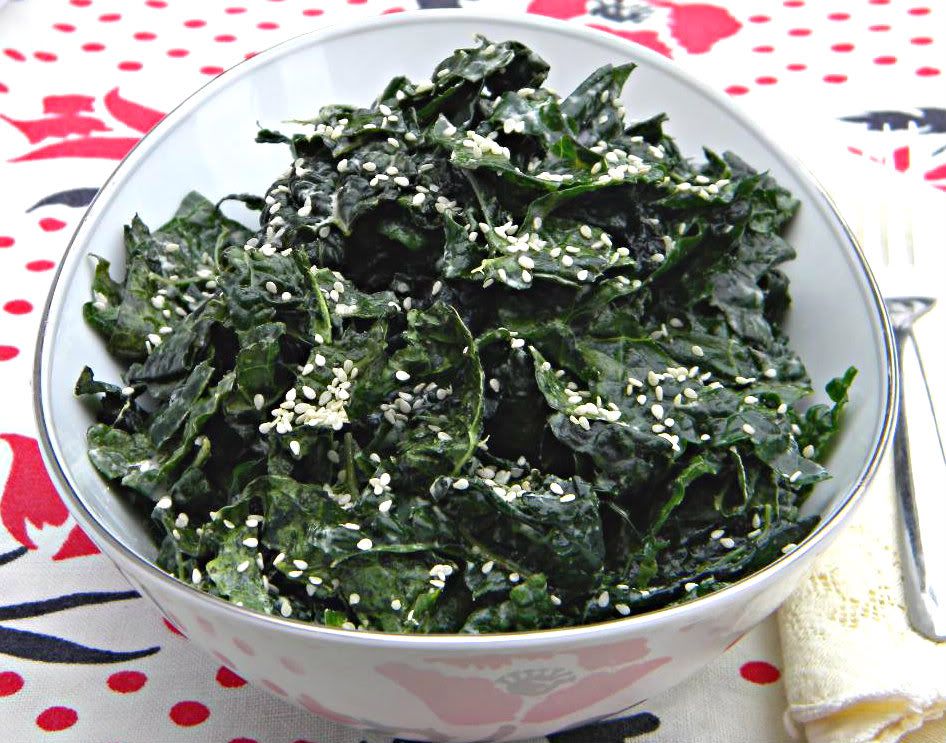 So, if you're like me and only enjoy kale if it's been made into a
crispy dehydrated chip
, or ground up and hidden in a
flat bread
, burger, or
smoothie
then this recipe is especially for you. After one bite you'll be dreaming about fields of leafy greens along with me.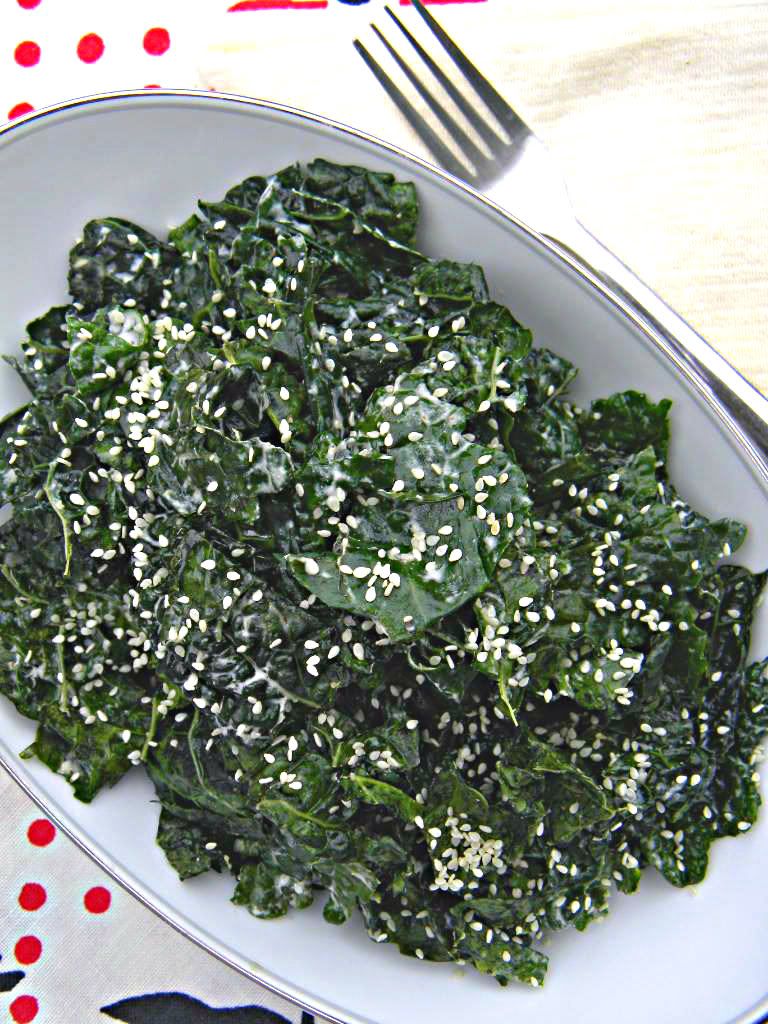 Raw Warm Tender/Wilted Kale - with Spicy Ranch Dressing
Yields one to two servings
For this recipe you will need:
*2 bunches of Tuscan or Rape Kale //or// roughly 1lb
2 Tbsp Lemon Juice
2 Tbsp Grapeseed Oil
Salt to taste
*Please note that I haven't tried this with Curly Kale yet - the leaves are much more fibrous so you may end up with different results
Remove your Kale leaves from the Stem
Wash and Dry your Kale leaves
Break apart or chop leaves into desired size for your eating enjoyment
Place Kale leaves in a large bowl and proceed with the following
Gently toss your kale, coating the leaves evenly with the lemon juice/oil/salt.
Do NOT massage it!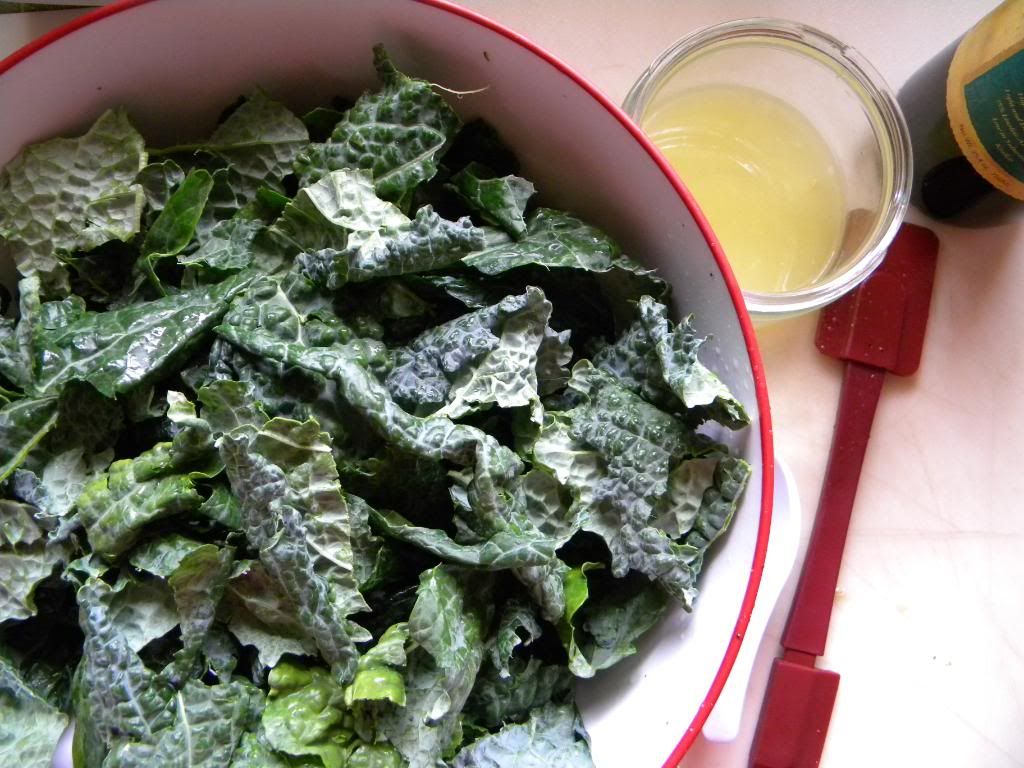 Transfer your Kale leaves to a ziplock baggy and proceed to remove all or as much of the air from the bag as you can: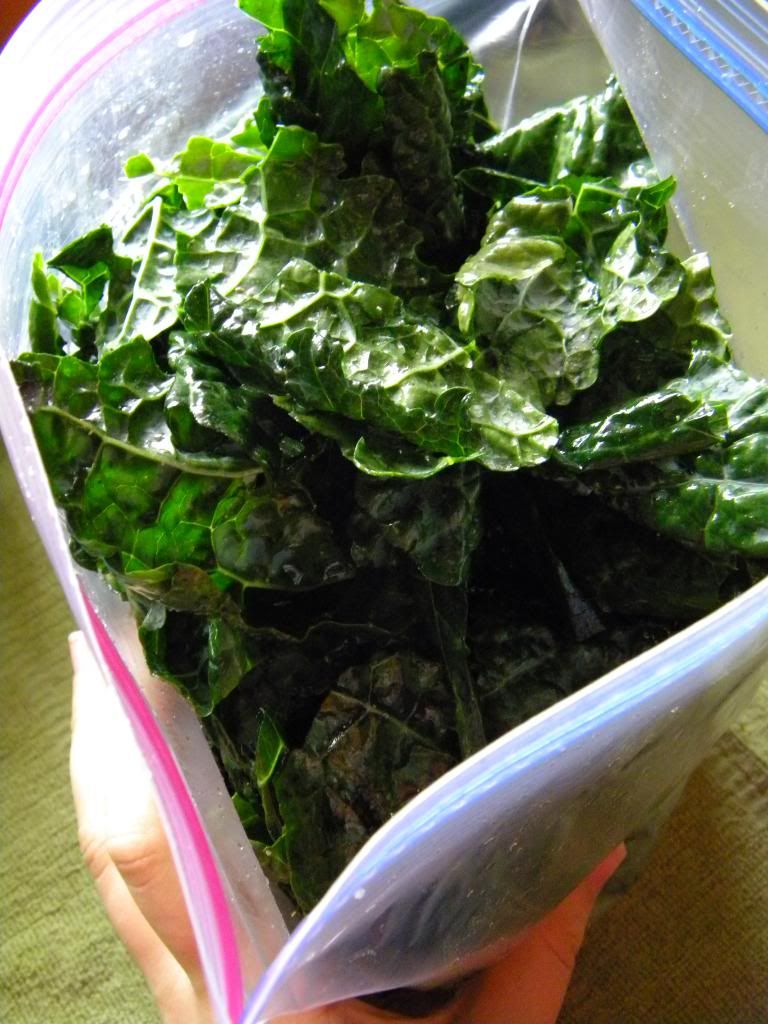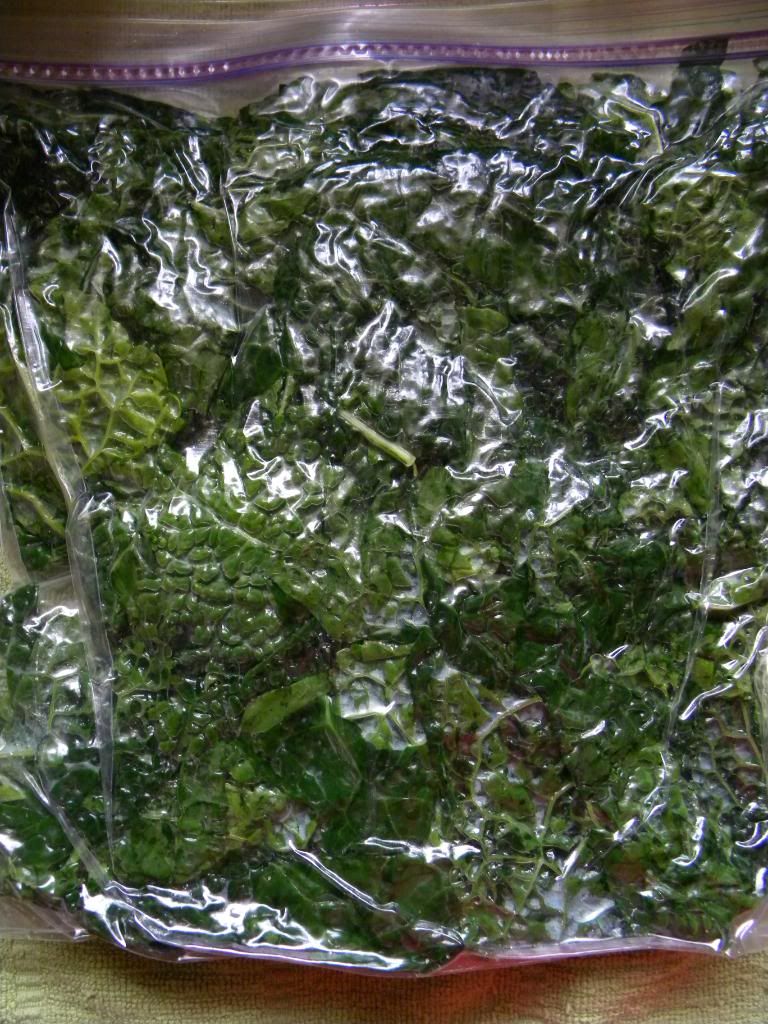 Place the Kale in the fridge and let it chill for at least 3 to 4 hours -- overnight is even better
While it's refrigerating the lemon juice, oil and salt begin to work their tenderizing magic
When you've finished waiting for your Kale to refrigerate the final steps are really simple!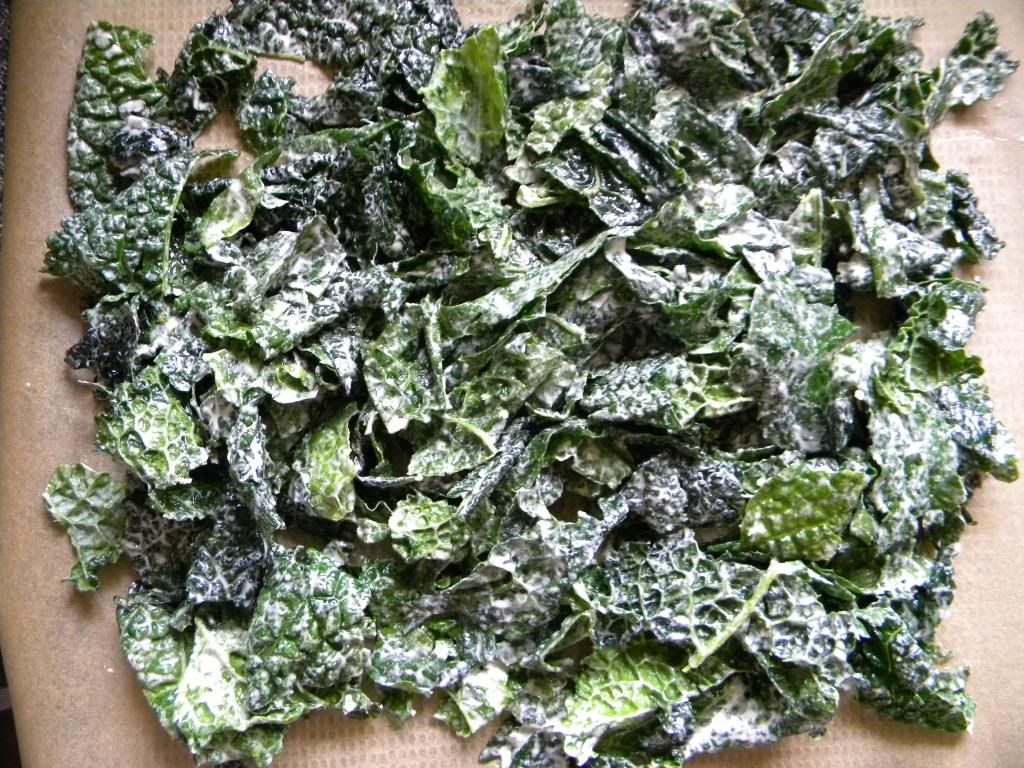 *There are many different sauces and dressings to choose from - and my Ranch Dressing is just a suggestion (but a very tasty one at that). Do a quick recipe search by typing in the keyword "sauce" or "dressing" into the search box on the upper right hand column of this page.
*You'll notice the kale will have already wilted quite a bit during the refrigeration process, so yo u won't need to dry it for very long.
The only think left to do from here is, well, you know...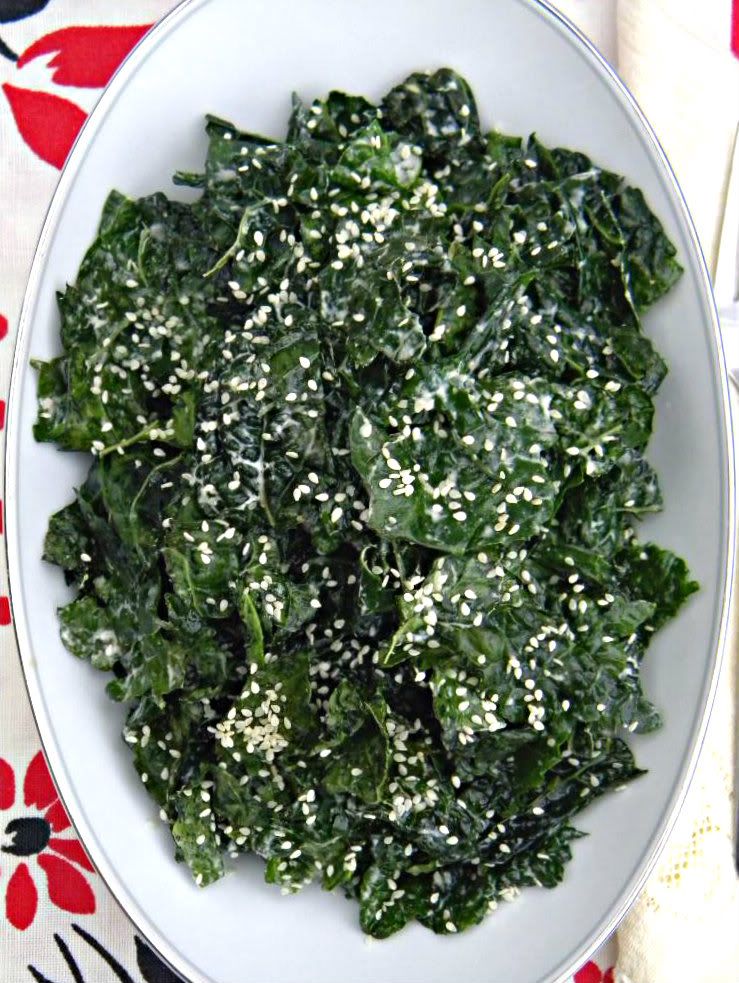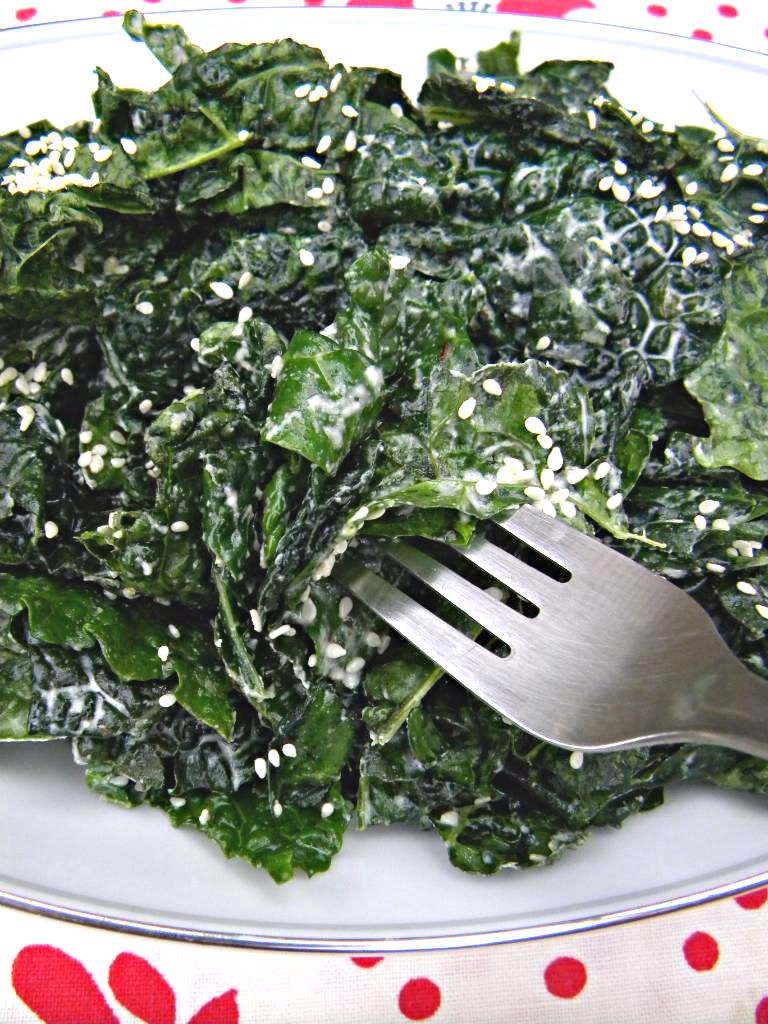 Is there a particular veggie that makes you squirm in your seat? Tell me why?
Wishing you all a very tasty and very lovely weekend!
I'll be back on Monday with (hopefully) something very fattening, and wonderful!
xoxo,