Anyone who knows me will agree that I tend to go a bit overboard with excitement when it comes to certain events and holidays. Next to Christmas, it's no doubt that the Olympic games hold a special place in my heart. I turn into a little kid the second I hear Bob Costas and the Olympic horns - almost immediately being transported back to my childhood; watching sports with my brothers and Dad, on the edge of my seat during every competition.
To put plainly, the Olympics feels like home. I don't claim to be an expert on the games, I don't know a lot of trivia, but I do know that it had a substantial impact on my youth, playing a part in those simple, but very happy memories.
I only wish that all of my brothers still lived in the same town as me so we could really cause a rukus...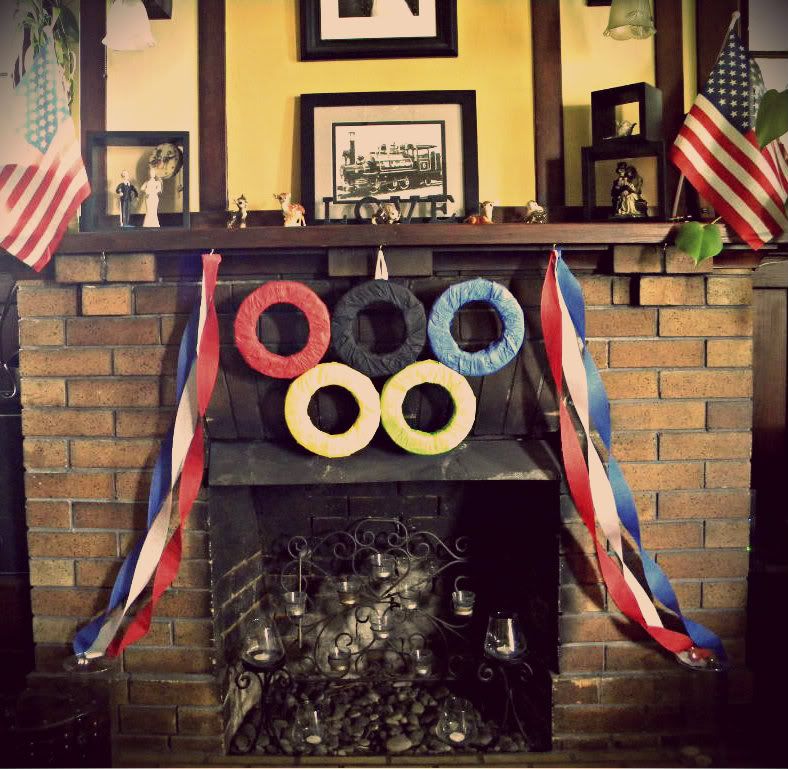 Yep, that's my mantle right about now.
I wish I had more time to write my thoughts out, but I've got a laundry list of things to do before 7:30 this evening, and making the following canapes is one of them.
Today's recipe is so simple and incredibly wonderful if you love smokey salty food. On the west coast of California you can walk into just about any bagel shoppe and find smoked salmon (or locks) and cream cheese as one of the most popular combinations on the menu. Today I decided to make my own version of this Pacific Northwest fav, specifically for the 2012 Olympic Opening Ceremonies!
Smokey Sunflower
Pate Canapes
This recipe yields about 1.5 cups of Pate
Step 1.
Sunflower Seed Prep
1 c raw/unsalted Sunflower Seeds
Soak seeds in warm water for 4 hours

When seeds are finished soaking they will have expanded to 1.5 cups

Dry the seeds and move on to the next step
---
Step 2.
Into your food processor add the following:
Sunflower Seeds from Step 1
1/4 c chopped Red Bell Pepper
1 Tbsp Lemon Juice
1 tsp Date Paste //or// Grade B Maple Syrup
1/4 tsp Kelp powder/granules //or// Dulse flakes
1/4 tsp Garlic Granules
1/4 tsp Onion powder
1/4 tsp Lemon Pepper
1/4 tsp 1/4 tsp Alder Smoked Sea Salt
3 Tbsp Lapsang Souchong Tea Water
or
3 Tbsp Water
Transfer to an air tight container and let the pate chill in your fridge so the flavors can come together.
---
Final Step
Assembly
This is the fun and simple part...
Make one of the following tart crusts: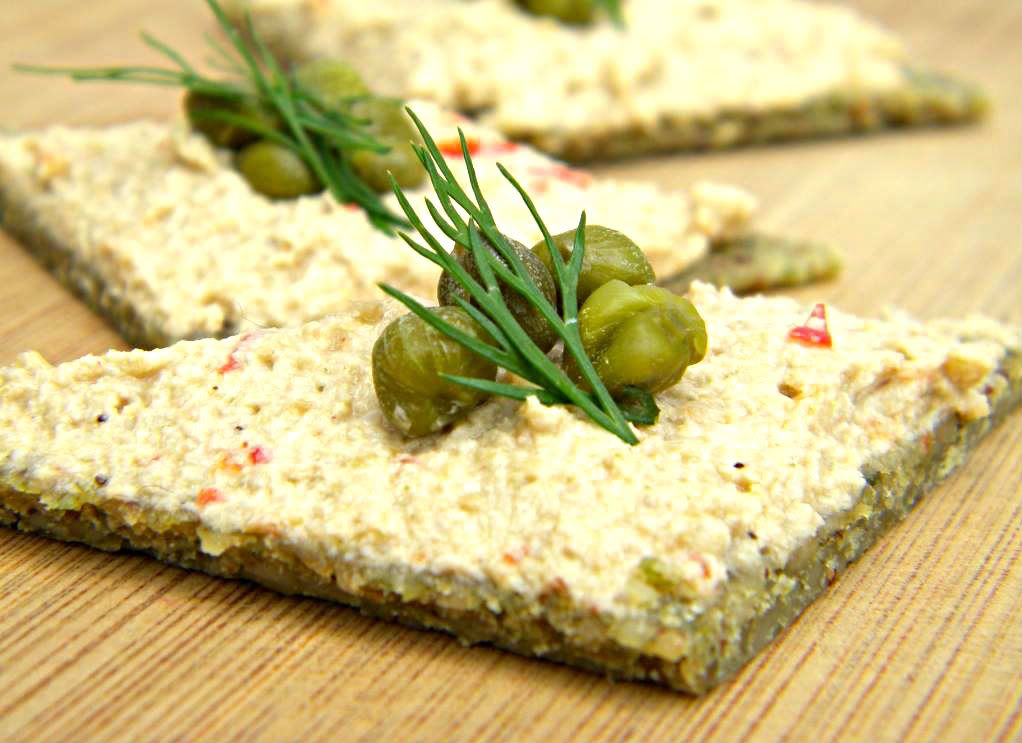 If you don't feel like assembling a bunch of little bite sized canapes, you can simply serve the pate on a shallow dish with a garnish of capers, dill and fresh cherry tomato slices. Accompany the pate with
triangles of tart crust and encourage your guests to dig in! You won't have to tell them twice.
And of because one kind of canape is never enough, I made two more...
For a nod to England...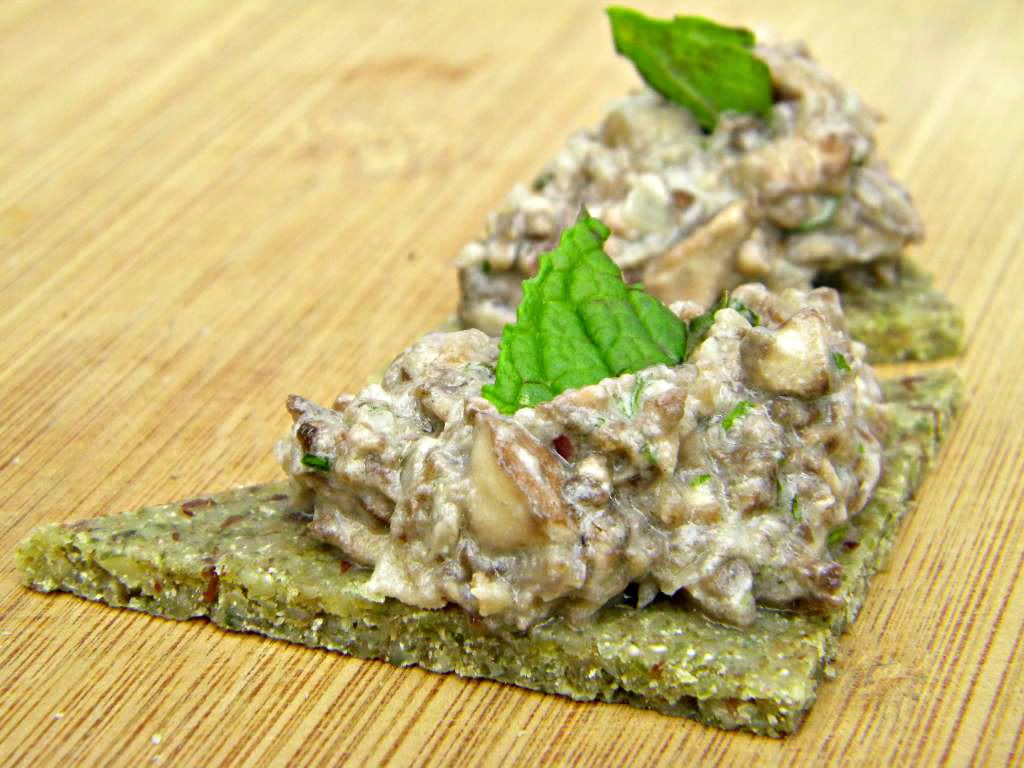 Representing all of the other wonderful Countries...
And last but not least -- the official drink of the Olympic 2012 games (in my house at least); Iced PG Tips with a slice of Orange.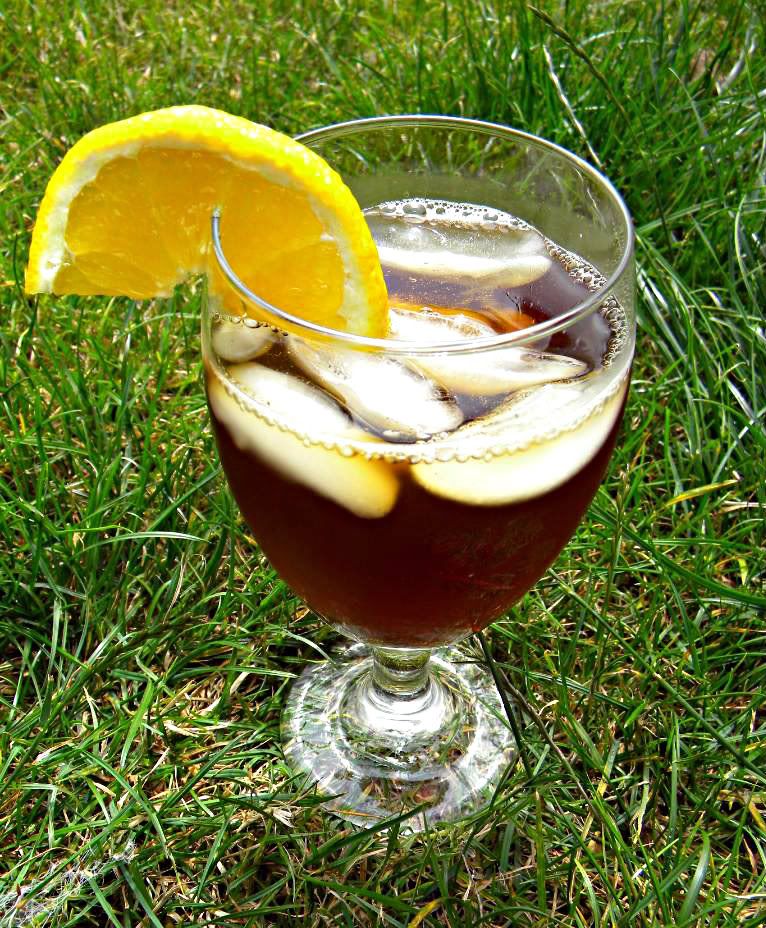 Wishing you all a wonderful weekend! If you're looking for me I'll be in an Olympic Coma on my living room couch for the next 17 days...
xoxo,