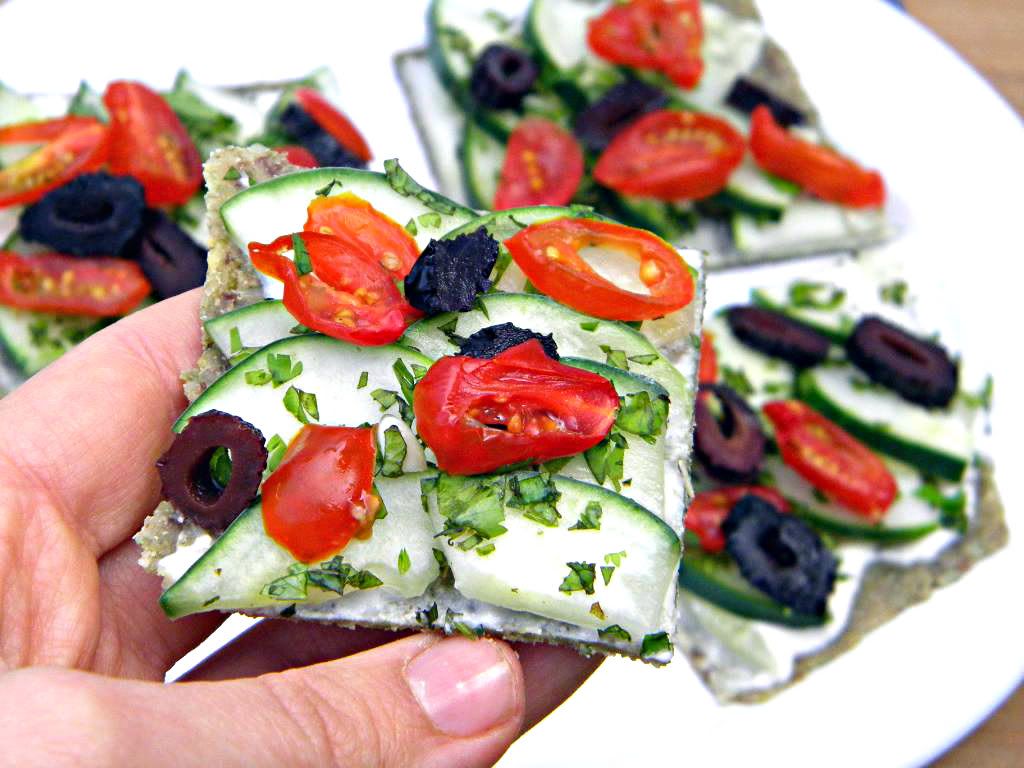 Things have been relatively mellow around my kitchen this week, and while my fridge may be stuffed to the brim with food I've felt a little lazier than usual. I'm okay with this -- in fact, it's a welcome change given how many non-food related things are bidding for my attention.
On days (and weeks) like today I'm grateful for having a stock-pile of yummy raw food staples in my fridge, so even in spite of my laziness I don't have to sacrifice flavorful, tasty meals.
I still have Mediterranean cuisine on the brain, so today's lunch naturally ended up being inspired by those crisp, fresh Summer flavors!
Follow the simple directions to play copy-cat with my latest tart creation...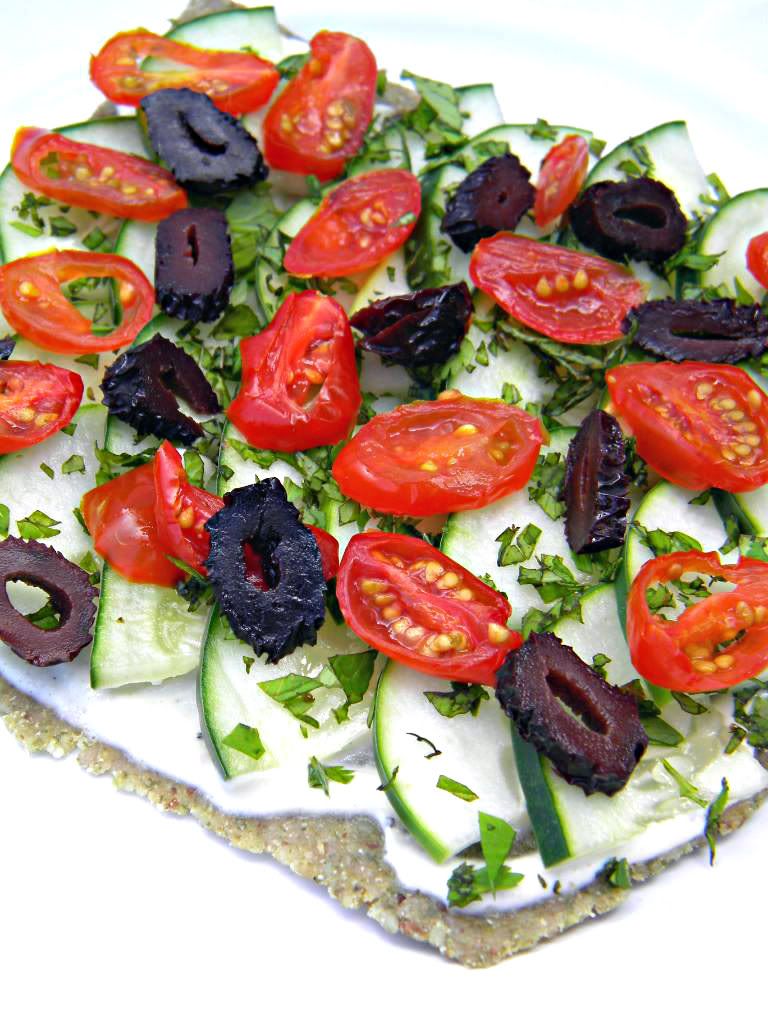 Raw Vegan Mediterranean Summer Tart with Nut Free Crust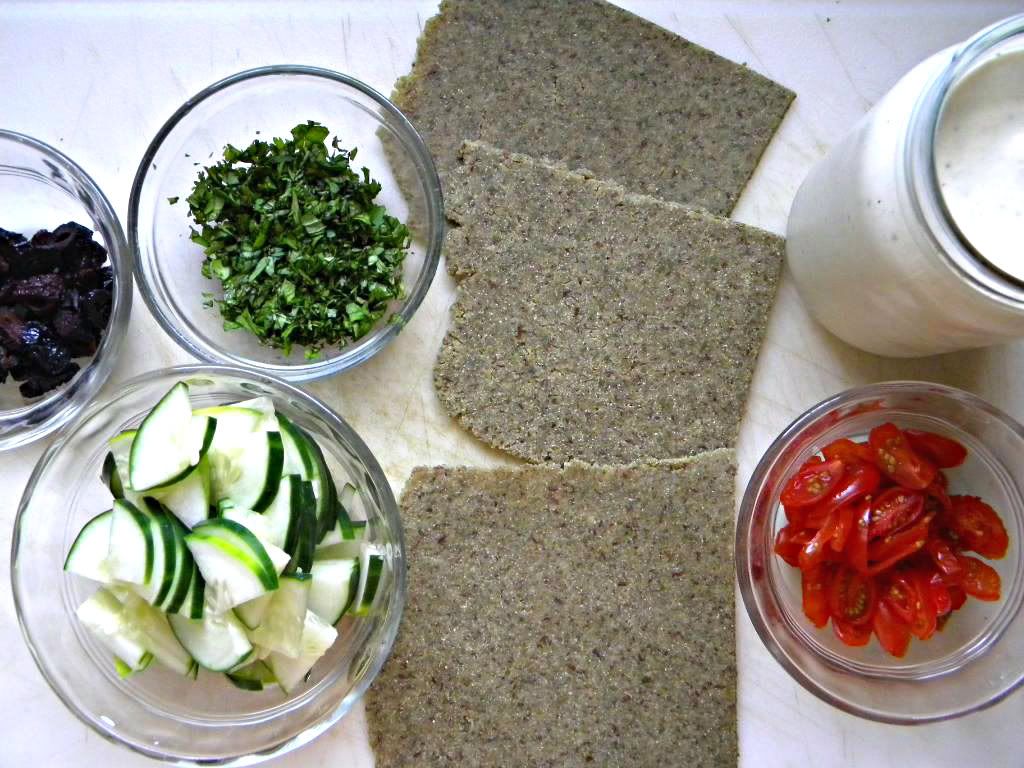 First you'll want to have one of the following made:
For the spread I used
AtV Sour Cream
spiced with cracked black pepper and minced Garlic.
If you prefer a nut free spread I recommend making a pesto like
this one
, and simply use sunflower or pumpkin seeds in place of the nuts that it calls for.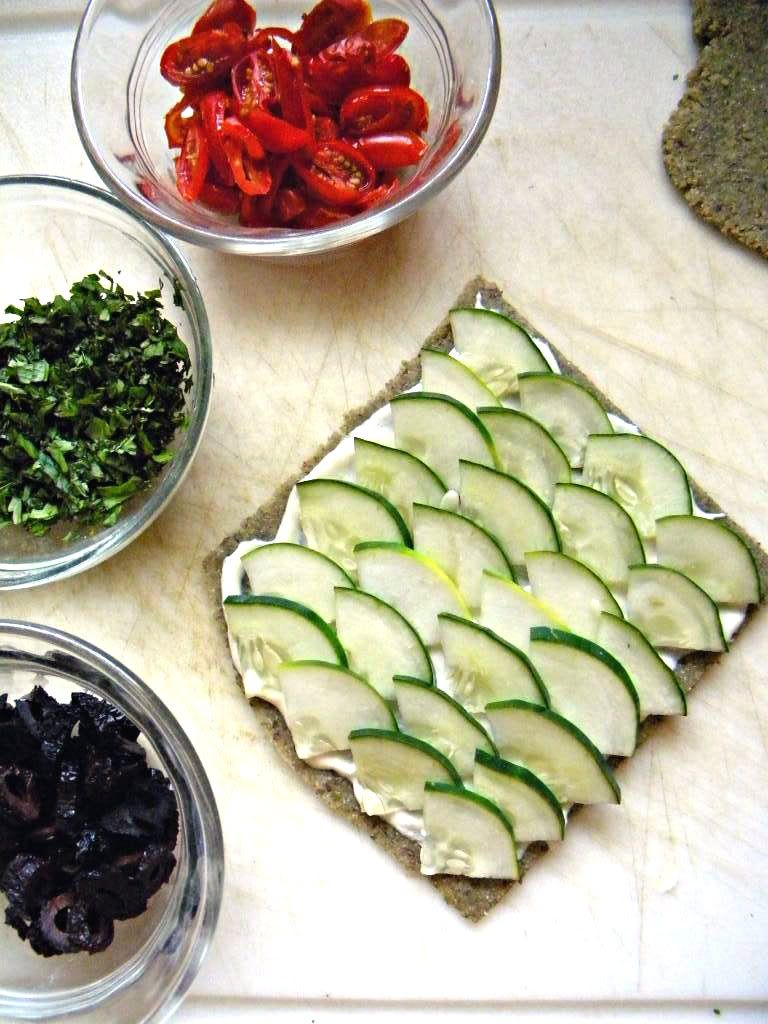 A layer of thinly sliced Cucumbers is next on the roster...
Tip: pat dry the cucs with a towel to remove access water so your AtV sour cream spread doesn't get runny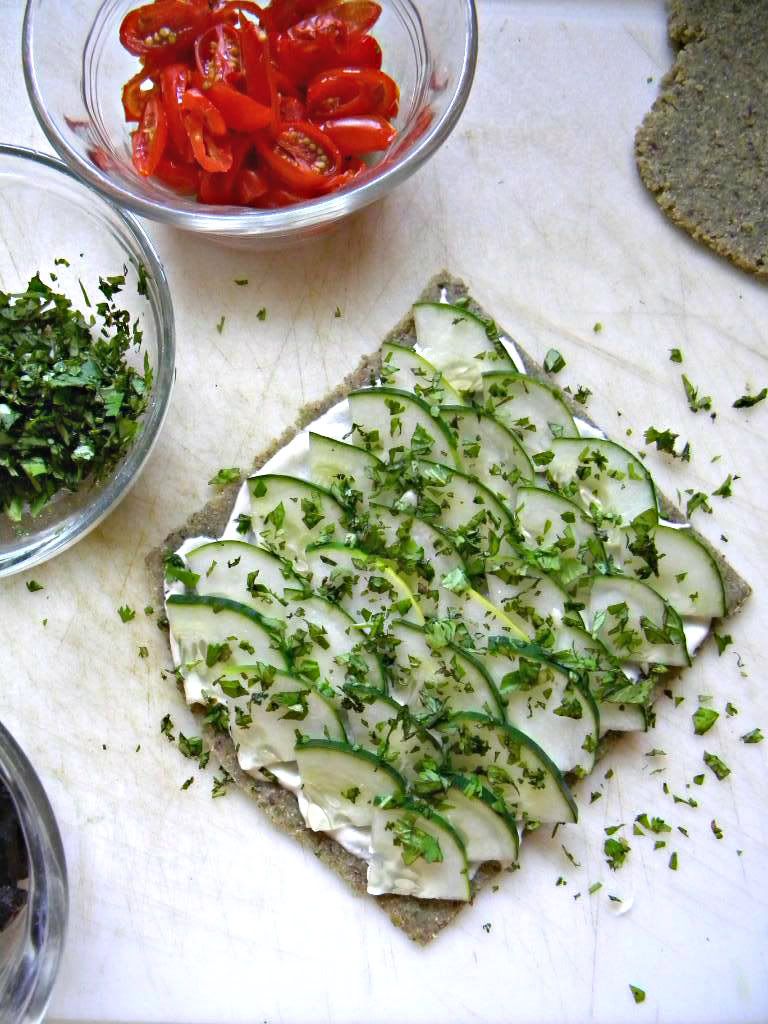 Garnish your cucumber slices with minced fresh Cilantro & Mint leaves...
And last but not least, top off your Summer tart with sliced cherry tomatoes and sun-dried olives.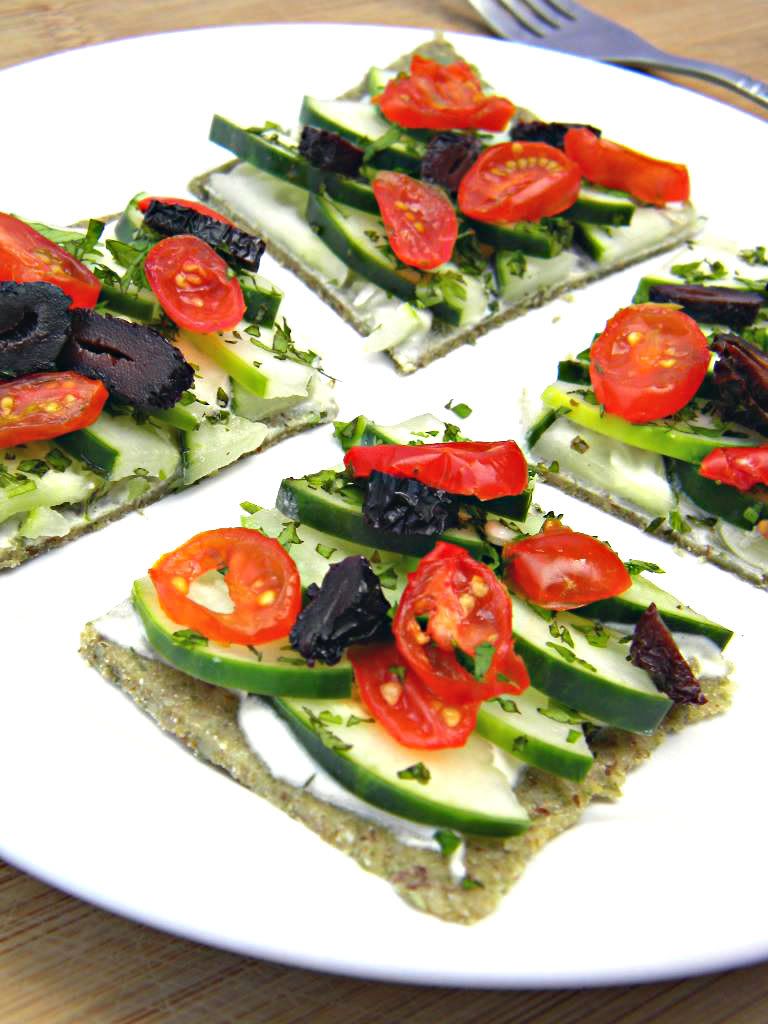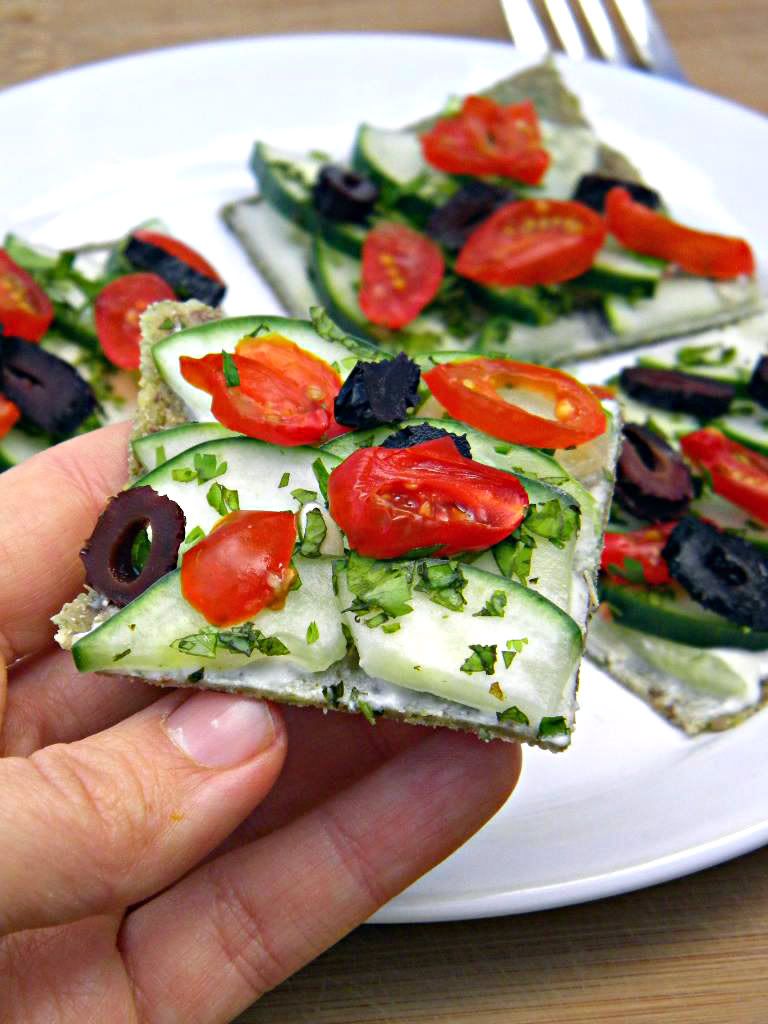 Of course, as usual - I recommend eating this in a sunny spot outside.
Even better? Share it with a friend or loved one, because good food is so much more tasty when enjoyed with good company.
xoxo,