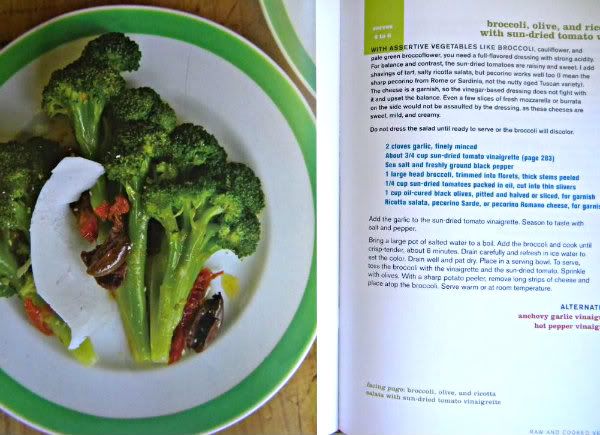 Excerpt from Mediterranean Fresh, page 139: broccoli, olive, and ricotta salata with sun-dried tomato vinaigrette
The following steps in today's recipe are simple, and so is the technique. Just be sure to follow everything noted and your taste buds will be doing a happy dance in no time!
In a small mixing bowl combine the following:
1/2 c Extra Virgin Olive Oil
3 Tbsp Apple Cider Vinegar
2 pinches of Salt
2 pinches of Black Pepper
proceed to whisk together the above ingredients until the oil and vinegar have emulsified and thickened - roughly three minutes of whisking time
Add to your whisked ingredients:
2 Tbsp minced Sun-dried Tomato
1/4 c minced Cherry Tomato (seeds/juices and all)
Once you've mixed the tomatoes into your dressing transfer it to an air tight container and let it sit for at least an hour so the flavors of the tomato can fully develop. Store this dressing in your fridge, but let it sit out at room temp for at least 15 minutes before eating so the olive oil can unsolidify.
---
Spread the marinated Broccoli florets evenly out on to a dehydrator sheet or parchment lined baking sheet

Proceed to warm the Broccoli for 1 hour
When the Broccoli is finished warming set it aside in a bowl and get ready to make your salad!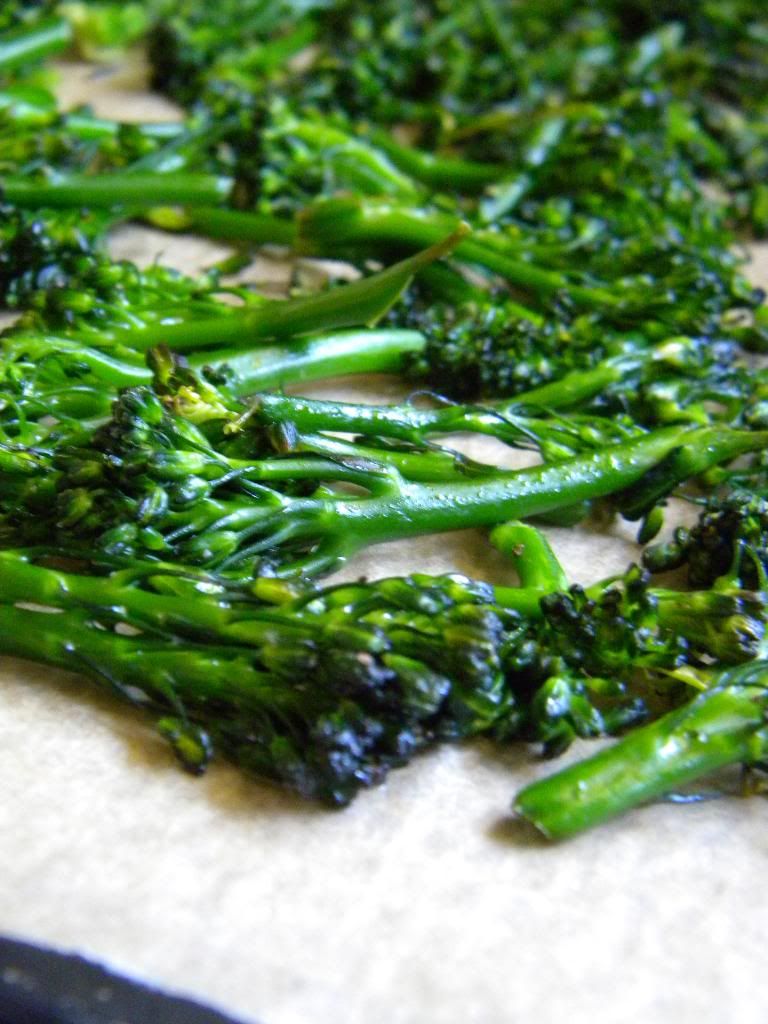 Gorgeous wilted/tender Broccolette!
*3 Tbsp sliced Sun-dried Olives
*1 Tbsp Thinly Sliced Sun-dried Tomatoes
The bouquet of flavors that fill this simple plate of food is pretty amazing!
xoxo,