I've been going on a bit of a cauliflower bender over these last few weeks, and this recipe is on the top of my "favorite ways to eat cauliflower" list. This salad has also been growing increasingly popular with every event I bring it to (thanks to all of the taste testers!), and best of all it's really easy to make. You just need to have a bath of
Creamy Garlic Miso Sauce
ready, and a little bit of time to wait for the cauliflower to tenderize. You also have the option of eating this as a warm or chilled salad - making it very versatile to cold or hot weather climates. Oh, and it goes great into a wrap too!
Now let's make a dreamy plate of food...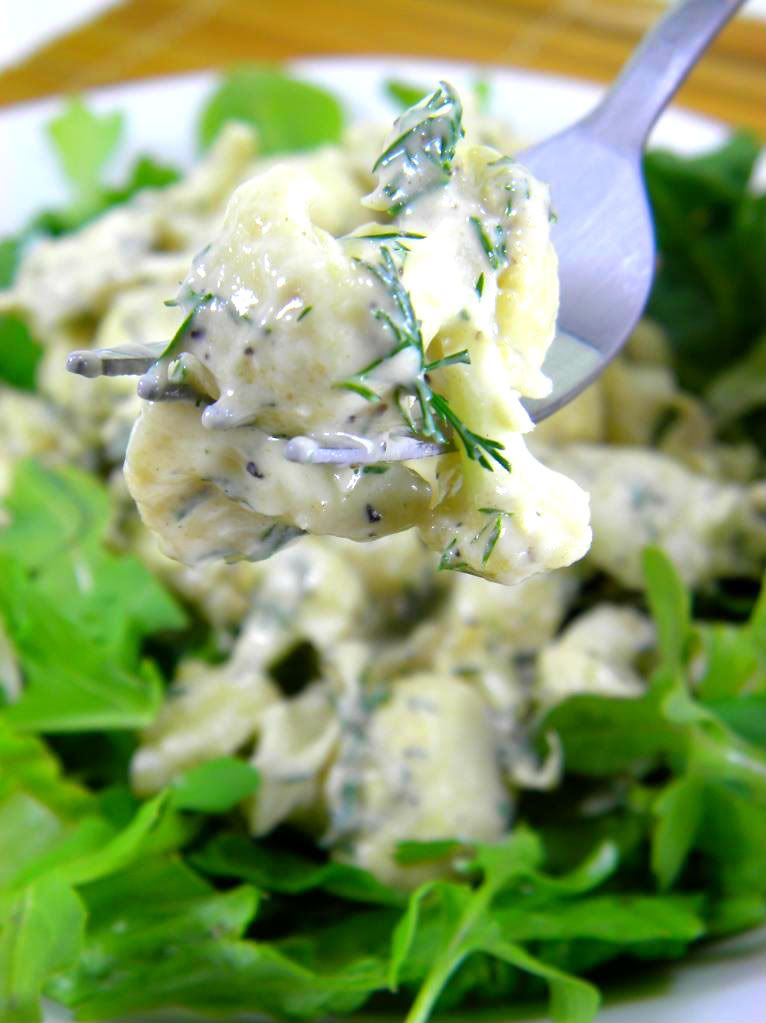 Creamy Garlic Cauliflower Salad
yields enough for roughly 4 to 5 servings if served on a hearty bed of greens
Step 1.
Cauliflower Prep
2 medium sized heads of Cauliflower = roughly 5 cups of florets
Break your Cauliflower into florets and place them in a large mixing bowl
Toss your 5 cups Cauliflower Florets with:
3 Tbsp Grape seed Oil (or other oil of choice)
Place your Cauliflower into a zip-lock baggy and remove as much of the air from the baggy as you can.
Let your Cauliflower marinate in the fridge for a couple of hours, or even better overnight.
This marinating is part of the
tenderizing
process, and you won't believe how much your cauliflower changes to a wonderful blanched texture.
Step 2.
Warming and finishing Tenderizing
Proceed to spread your cauliflower out onto either a dehydrator tray or parchment lined baking sheet
Warm your Cauliflower for 1 hour
Transfer your Cauliflower to a large mixing bowl, and add the following:
3 Tbsp Mustard (your choice)
fresh minced Dill to taste
additional Salt and Pepper to taste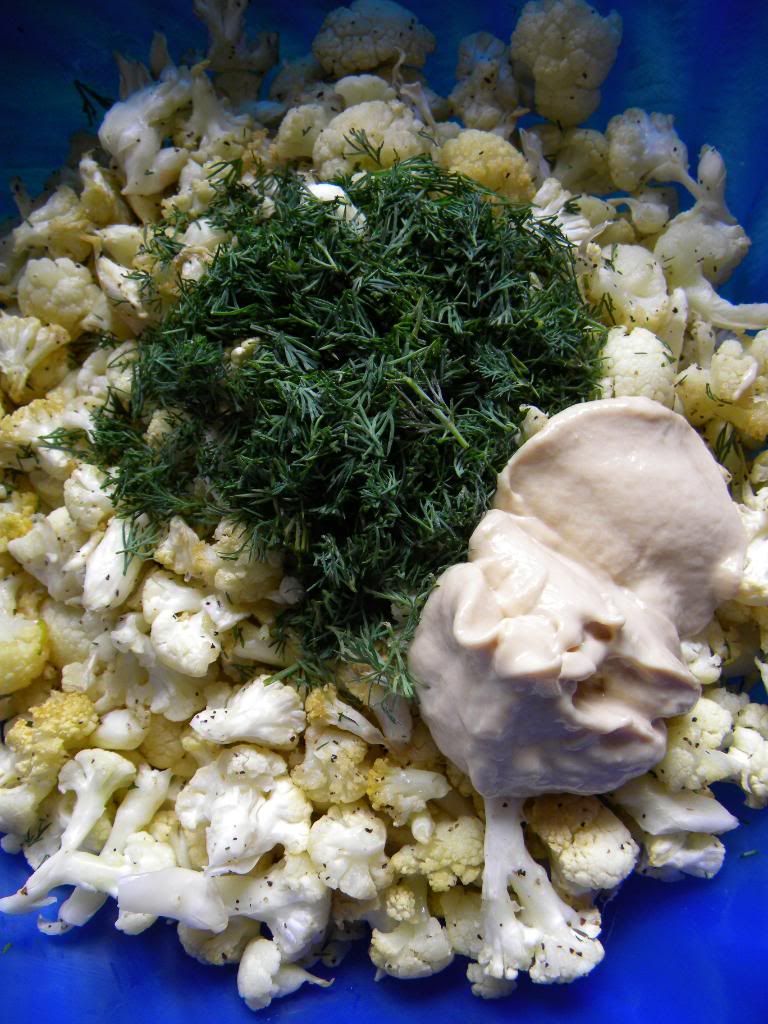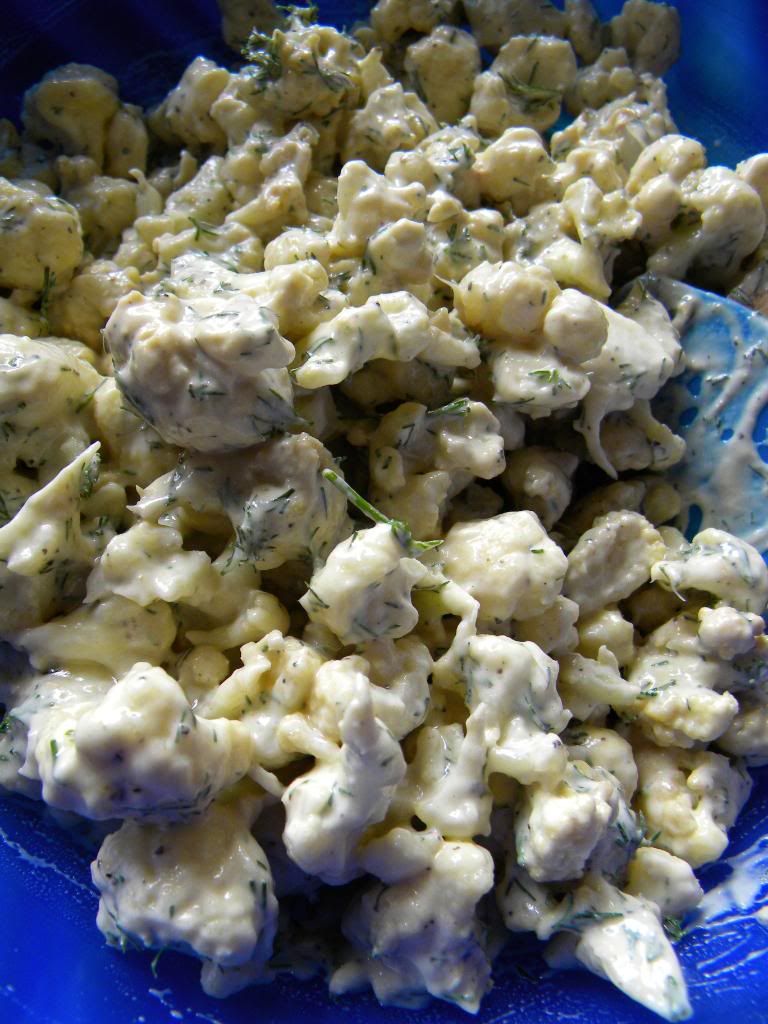 The only thing left to do from here is pile your Cauliflower on top of a big bed of greens and eat it!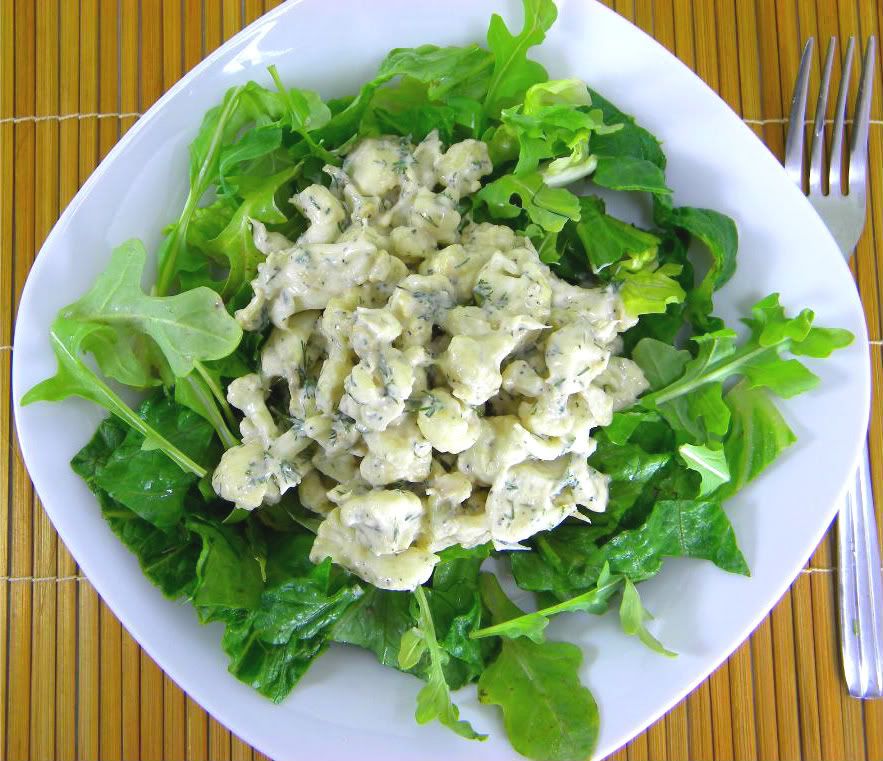 Enjoy and happy eating!
xoxo,
P.S. I'm still in the Midwest having all sorts of adventures by the Great Lakes. Don't forget to
follow me on Instagram
for yummy and random photo updates involving my raw food adventures!