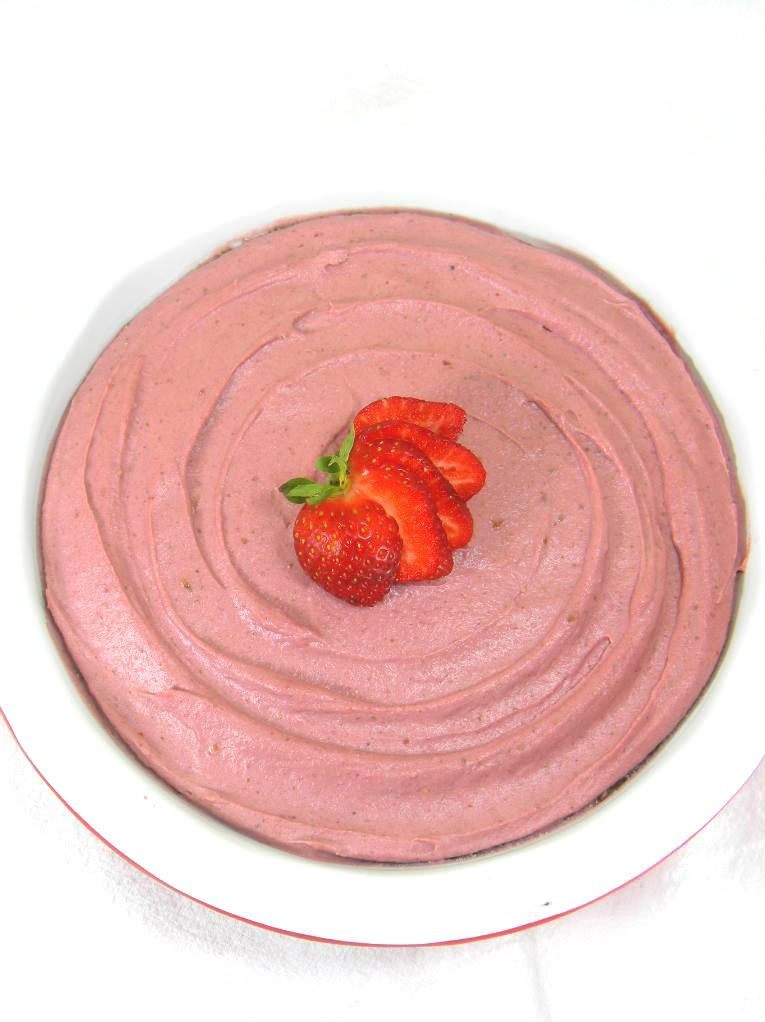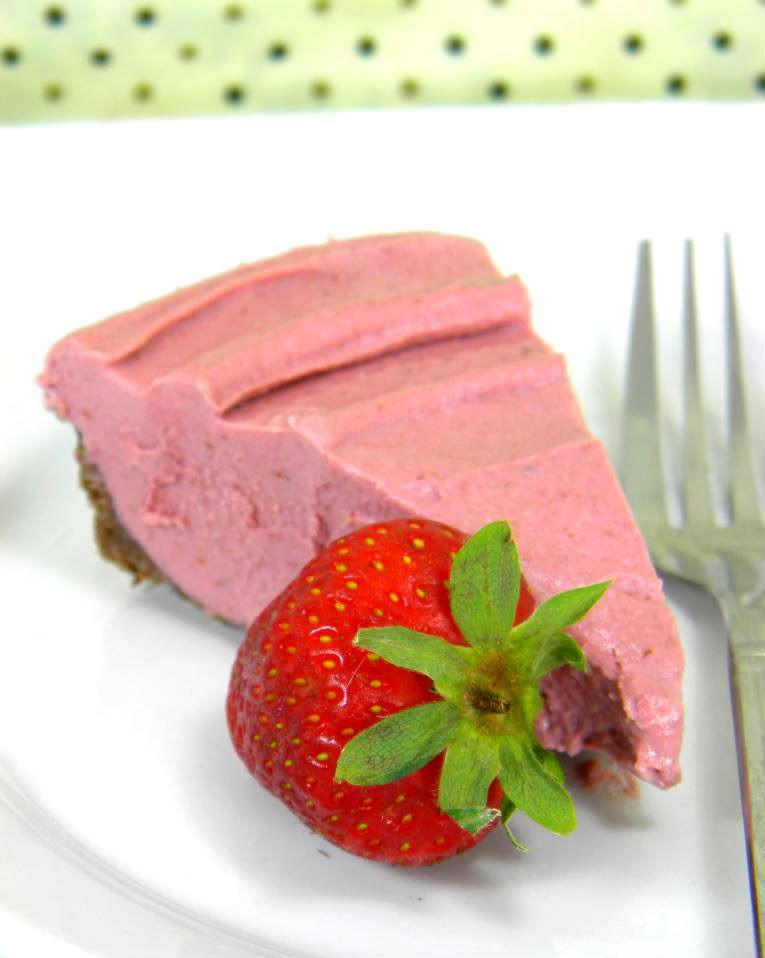 In my humble opinion a sweet treat doesn't get much better than a bowl of fresh Strawberries any day of the week. I feel especially fortunate to be living in a part of the world where I can purchase these precious organic berries almost year round. If only I had the property to plant my own enormous berry patch - now there's a dream to write on my bucket list. Holy cow, if that happened I might turn into a strawberry colored version of
Violet Beauregarde from Charlie and the Chocolate Factory!
...At any rate, if you're a strawberry lover like me (I've even got a few strawberry tattoos) then this pie will be the first and last thing you'll ever need to make. Oh, and did I mention that it has a Chocolate-Almond crust? Well it does! This recipe is also an ode to the Chocolate-dipped Strawberry; with a creamy decadent filling and a crumbly crust, you could get away with eating it for breakfast or even a post workout snack like I did this evening (Shh! Don't tell!). I might be playing around with another variation of this dessert for Friday's recipe - so hopefully you won't mind seeing strawberries and chocolate paired together again!
Important Note About This Recipe
About the Nuts: The crust is made with an Almond meal base, but if you'd rather use another ground nut, or Sunflower Seeds instead then go for it. If you're not going to use Almonds then I personally recommend using Hazelnuts. Chocolate+Hazelnut=Yum!
About the Sweetener: In this recipe I use two sweeteners: my own homemade Date Paste (for the pie filling), and Coconut Crystals (or Coconut Palm Sugar) for the crust. You can sub just about any liquid sweetener of your choice for the filling, just be sure to add it little by little until you've achieved the right amount of sweet for your taste buds. As for the Coconut Crystals, because they have a similar flavor to brown sugar, and they're a dry sweetener you can either leave them out (you'll have a less sweet crust if you do) or use another form of dry granulated sweetener.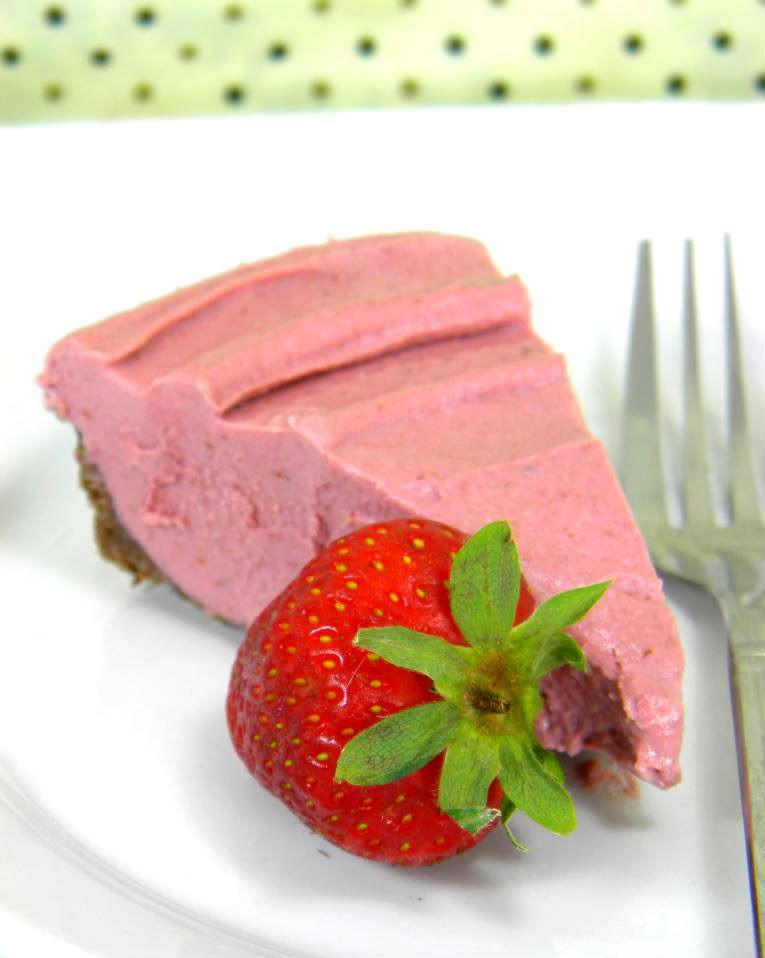 Strawberry Cream Pie with Chocolate-Almond Crust
Soak 1.5 c Cashews for 6 to 8 hours
**This recipe calls for 2 cups of soaked Cashews.
Since Cashews expand when soaked in water: 1.5 cup of dry Cashews should equal 2 cup after being soaked.
Always remeasure your Cashews after they've been soaked to make sure you have the proper amount that the recipe calls for.
You'll also want to have the following on hand
xoxo,