Hi everyone!
To those of you who might be wondering where I've been this week;
My return from the Midwest last Friday had me super excited to get back into the kitchen, connecting once again with you all. Unfortunately life has thrown me a little curve-ball.
Most of you know that I have two dogs; Lucy and Elmer. They're pretty much the loves of my life outside of my amazing husband. What most of you might not know is that my beloved pup Elmer is Epileptic. This is a condition Mr AtV and myself have been adjusting to over the last year and a half. Thankfully with the help of our amazing vet we've had nothing but positive improvements and we're looking forward to seeing Elmer through a long, healthy and active life.
This Monday we had a scary incident that involved a trip to the vet, followed by a very intense day and a half of seizures. Without getting too detailed (always look in the bright side of life), I hope you'll excuse me this week as I have my hands full, making sure Elmer gets a quick recovery, in addition to catching up on quite a bit of lost sleep myself.
First Farmers Market Goodies of 2012
I can't even begin to tell you all how much I'm looking forward to celebrating the changing season, Farmers Market, and all of the tasty fresh veggies that are begging to be turned into tasty dishes.
In the mean time, please feel free to check out my recent recipe post over at The Chalkboard Mag, you'll be glad you did!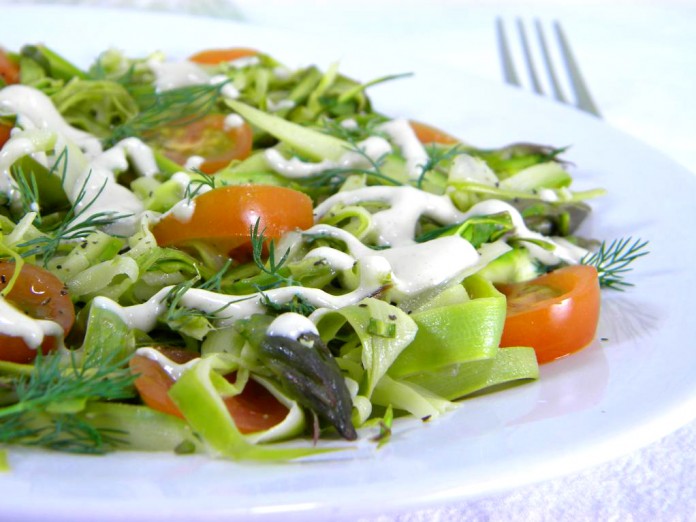 EVERY RAW FOOD KITCHEN NEEDS A SECRET WEAPON.
In my case, that secret weapon comes in the form of a sauce. But not just any sauce, no sir. I'm talking (er, writing) about a staple that you'll depend on and keep around for a very long time – a condiment that can take a main dish from "ho-hum" to "nock yer socks off" while simultaneously winning over friends and family...(click to read the full article and recipe)
Wishing you all a wonderful and healthy week - and I'll see you very soon!
xoxo,