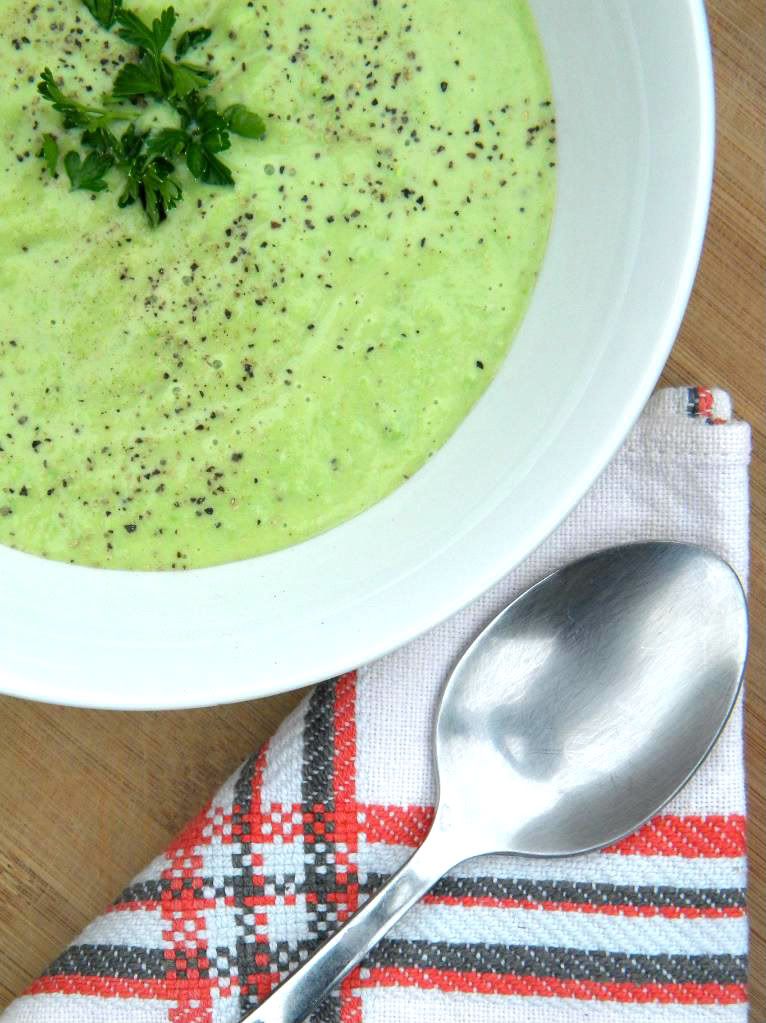 I don't even know what to write about this soup. It's brilliant. It's so simple. It's a pea lovers dream come true. It's my favorite soup of all time, and I'm not just tooting my own horn here - I've tried a lot of soup in my day. I've also made this soup with both fresh peas and frozen peas (I know, they're not raw! Shh!). So if you don't have access to a large amount of fresh peas, or if you don't feel like shucking a whole pile of peas don't feel guilty! Make this soup with whatever kind of peas you can get your hands on - just make it!
Yes, I'm telling you what to do. This is seriously tasty stuff, and I don't want you to miss out.
About the Garlic
The garlic in this soup is very subtle, coming from the
Creamy Garlic Miso Sauce
. You can either leave the additional garlic (noted in the recipe) out, or add as much or as little extra to your own tasting preference.
Creamy Pea Soup
yields 2.5 cups of soup
Into your food processor or high-speed Blender add the following:
2 cups Peas
1/2 c Water
1/4 tsp Salt or to taste
1/4 tsp Black pepper or to taste
minced Garlic to taste (this is optional)
Process/Blend your soup for 1 minute.
I prefer to leave this soup a little rustic, and not puree it to a super duper creamy consistency, this way I can taste the flavor of the peas better.
---
Raw Vegan Warming Method for Soup
You don't have to eat this soup warmed, in fact it's wonderful as a cold/chilled soup with a giant salad
Transfer your Soup to a Saucepan
Warm soup on your stove top at a very low heat while whisking continuously
Use a thermometer to monitor the heat...
When soup is warmed to 110/112F it's ready to be eaten!
Serve up your soup with a dash of one of the following:
Smoked Paprika

Cumin

Alder Smoked Sea Salt (so good!)

Fresh minced Dill

Fresh minced Cilantro

Fresh minced Parsley

Cracked Black Pepper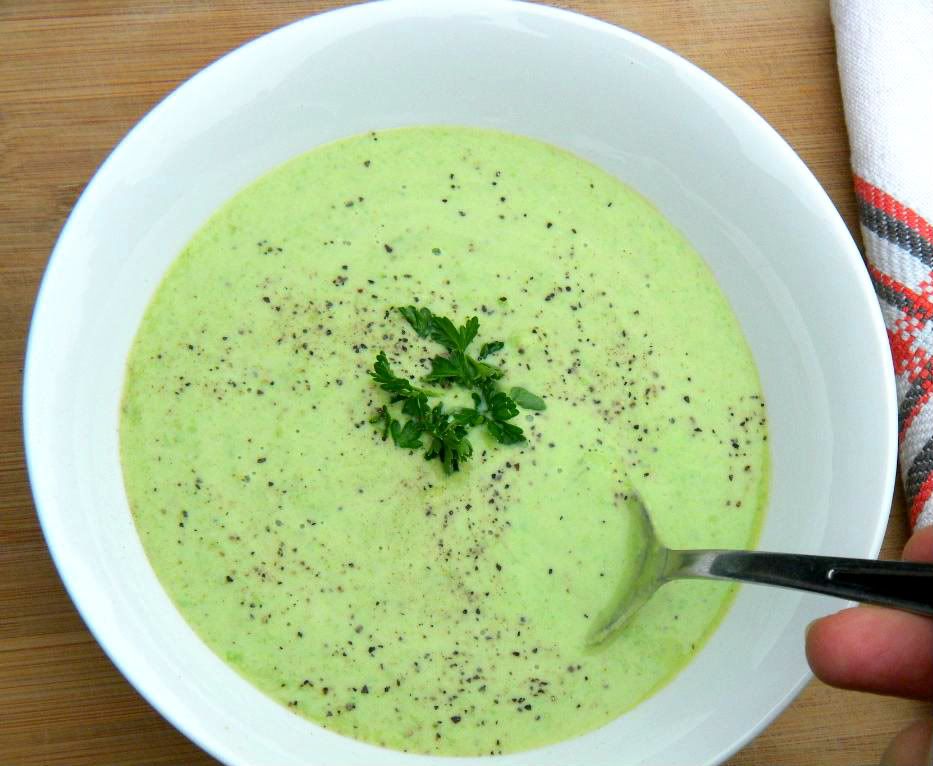 Enjoy!
xoxo,