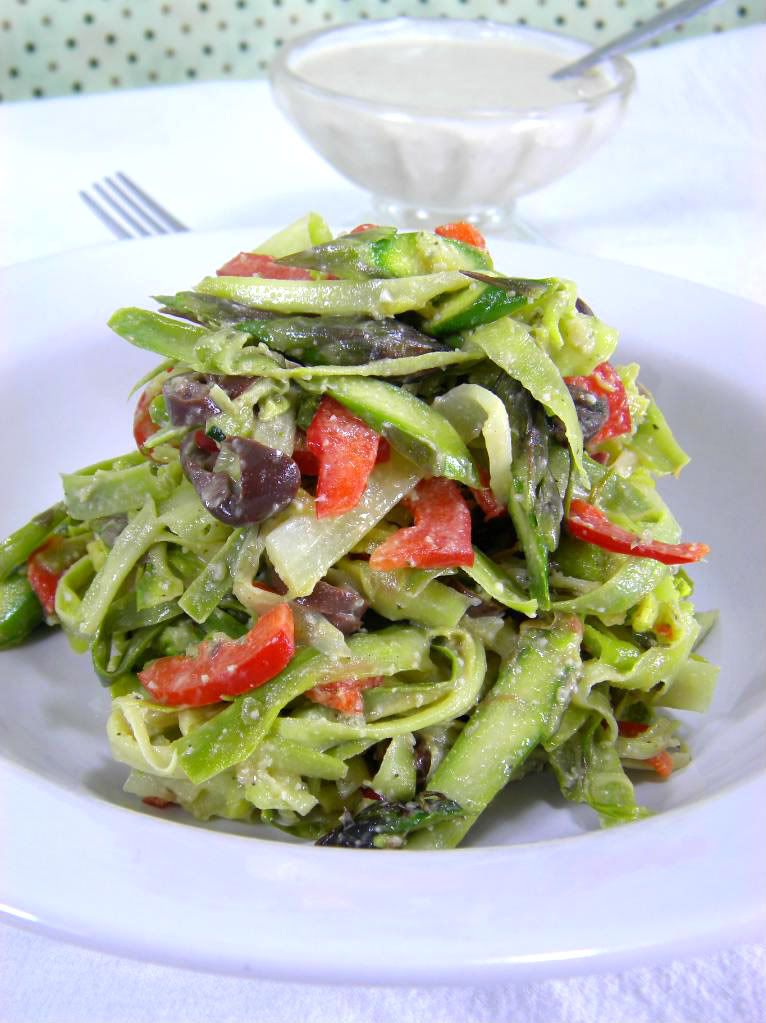 It's Asparagus season (Yay!), so along with my usual ginormous amount of fresh of Strawberries I've been consistently buying a few bunches of Asparagus at every trip I make to the market. This Salad is also something that I brought with me to my Family's Easter buffet this year - thankfully turning into another hit! Ribbon peeling Asparagus has definitely got to be my favorite way to enjoy the tasty flowering Spring perennial, it just feels like I'm eating something gourmet every time. Of course, you have to pair it along side
Creamy Garlic Miso Sauce
for the ultimate in raw vegan dining.
In this recipe I've combined the Ribboned Asparagus with Ribbon Zucchini pasta, as a wonderful and affordable way to bulk things up.
Buttery Zucchini and Asparagus Ribbon Salad with Creamy Garlic Sauce
yields roughly 4 to 5 side servings
Step 1.
Asparagus Prep
Ribbon Peel 2 bunch of Asparagus
Read how to ribbon peel Asparagus by
clicking here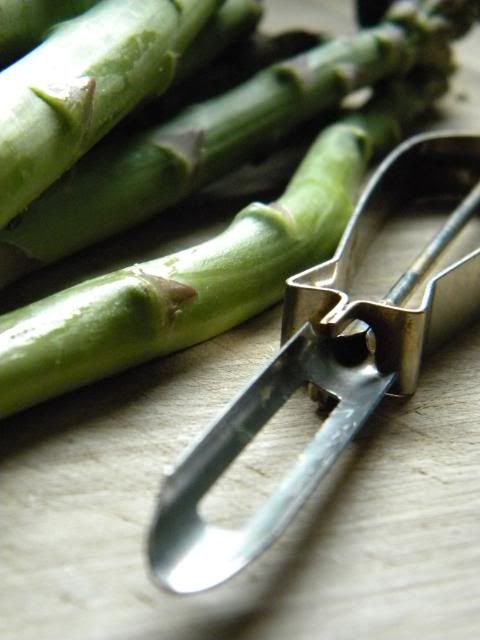 Once you've finished Ribbon peeling all of your Asparagus set it aside and move on the the Zucchini
---
Step 2.
Zucchini Ribbon Pasta
1.5 lbs of Zucchini //or// roughly 6 medium sized Zucchini
Read How to make Ribbon Zucchini Pasta by
clicking here and follow only directions from Step 1
: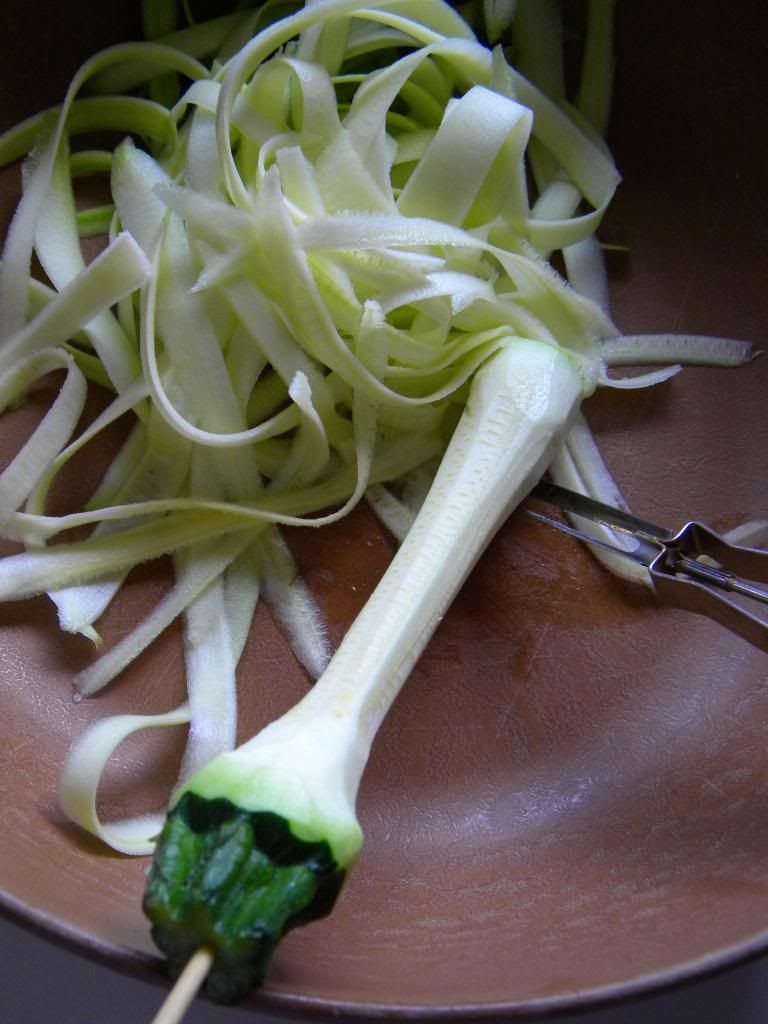 Once you've Ribbon peeled all of your Zucchini set it aside and move on to the next step
---
Step 3.
Warming your Asparagus and Zucchini
In two separate bowls:
Toss your Asparagus Ribbons in 3 Tbsp Lemon Juice and Salt/Pepper to taste
Toss your Zucchini Ribbons in 3 Tbsp Lemon Juice and Salt/Pepper to taste
Choose from one of the following Raw Vegan Warming Methods (click to read more)
On separate trays warm your Zucchini and Asparagus for 1.5 hours until both have slightly dried and wilted. Make sure you don't over dry them otherwise you'll have an unpleasant texture
When you've finished warming your veggies transfer all of them to a large mixing bowl
Toss the Asparagus and Zucchini together in:
2 Tbsp Nutritional yeast
2 tsp Dill weed
Set aside and move on to the next step.
---
6 Macadamia Nuts - grated into a fine fluffy powder:
Place your grated nuts into a bowl and set them aside: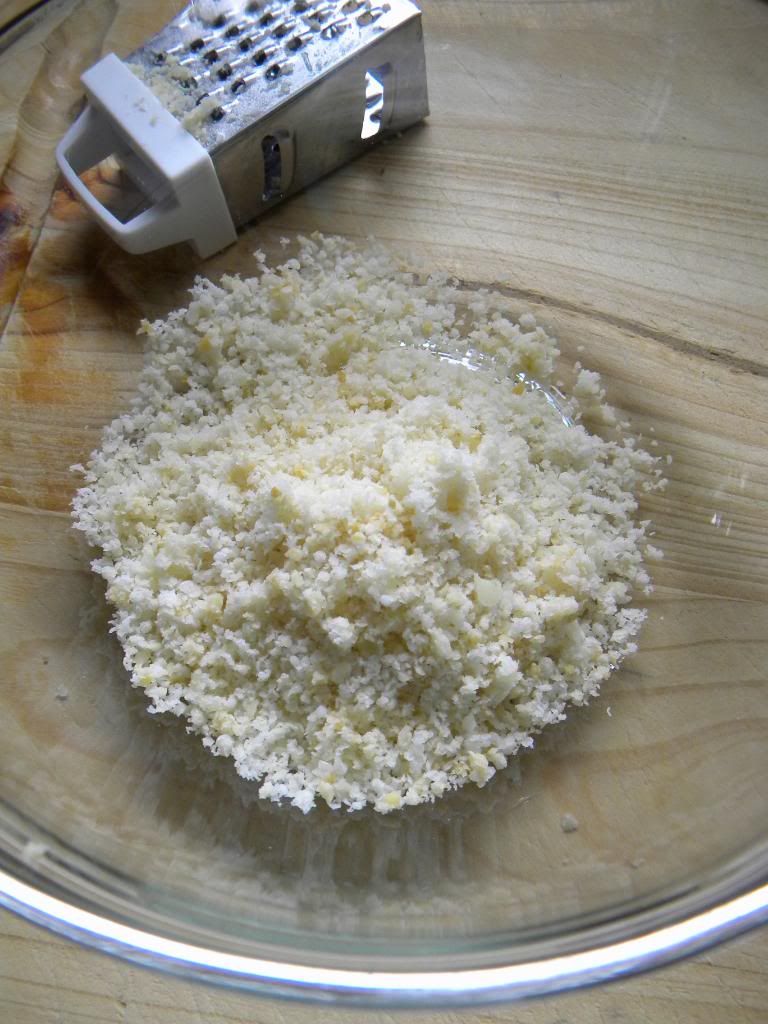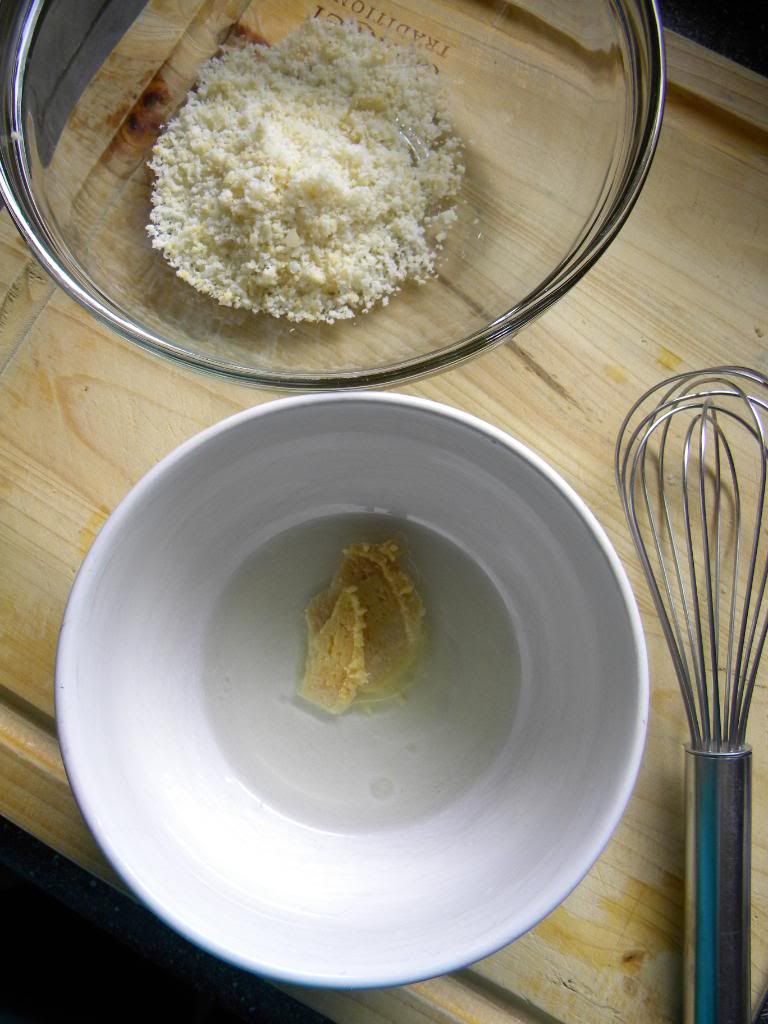 4 Tbsp Grape seed Oil or another mild in flavor oil of your choice
It'll be a little lumpy, but that's okay...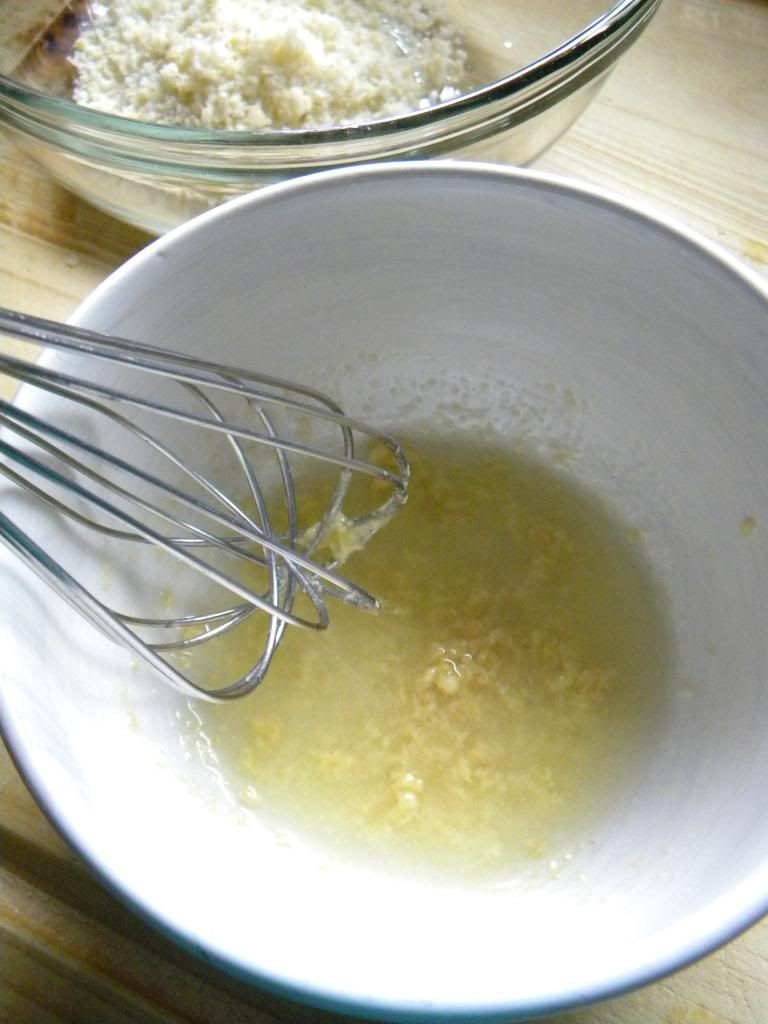 Now add your Fluffy Grated Macadamia Nuts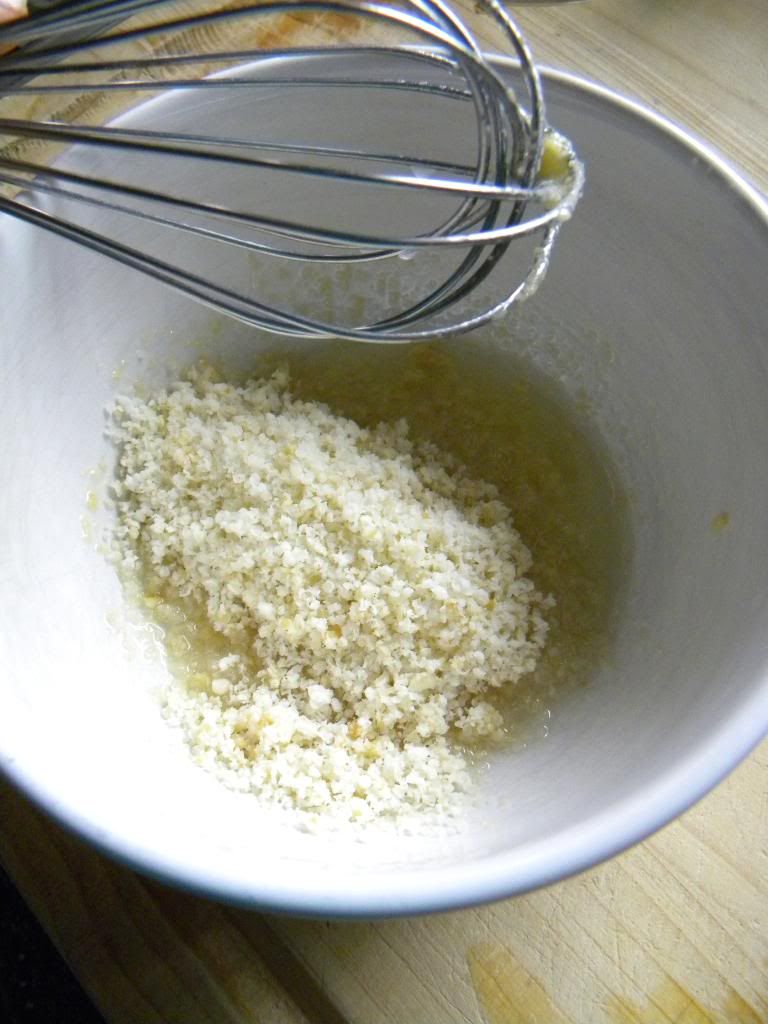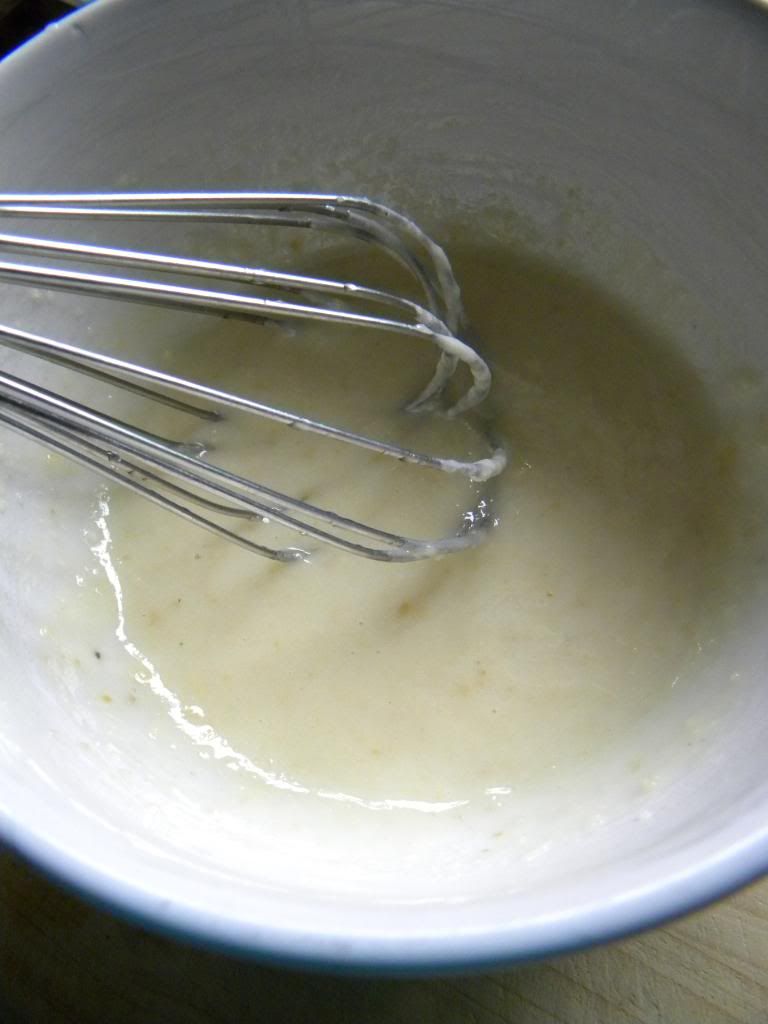 As you whisk in your Grated Macadamia fluff you will notice it dissolve into the liquid.
Final Step
Making your Salad
Mix into your Butter from Step 4:
3/4 c Red Bell Pepper chopped
3/4 c Sundried Olives (or Olives of your choice)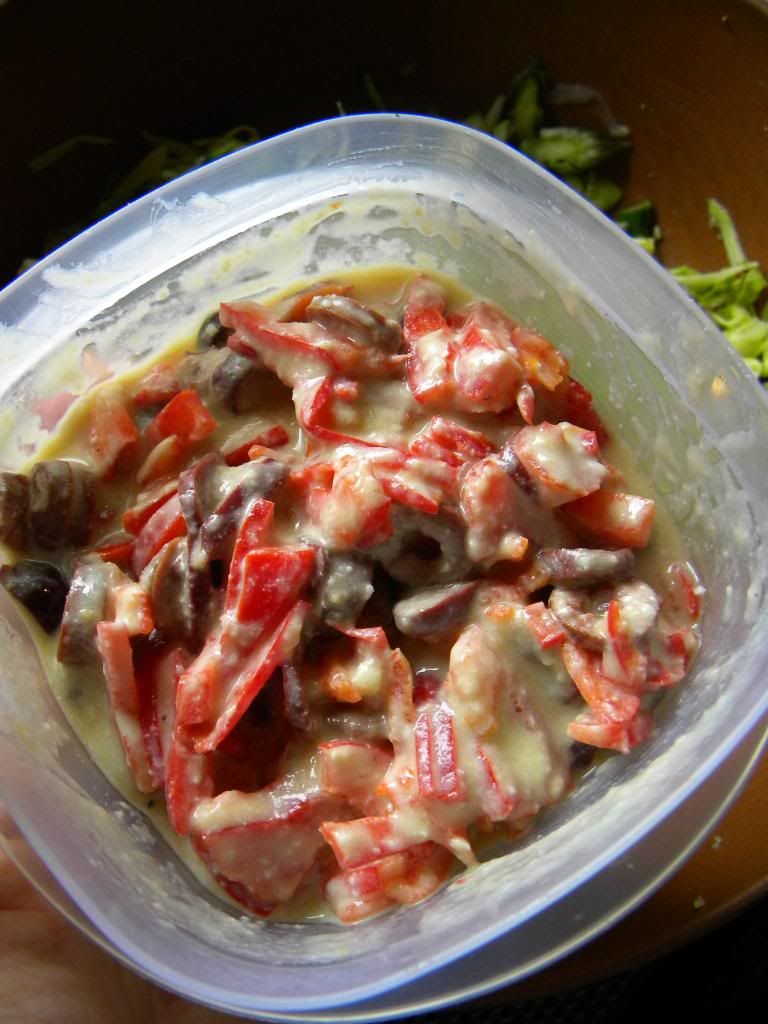 Transfer your Butter and Veggies into the bowl containing your Asparagus and Zucchini and mix everything together evenly.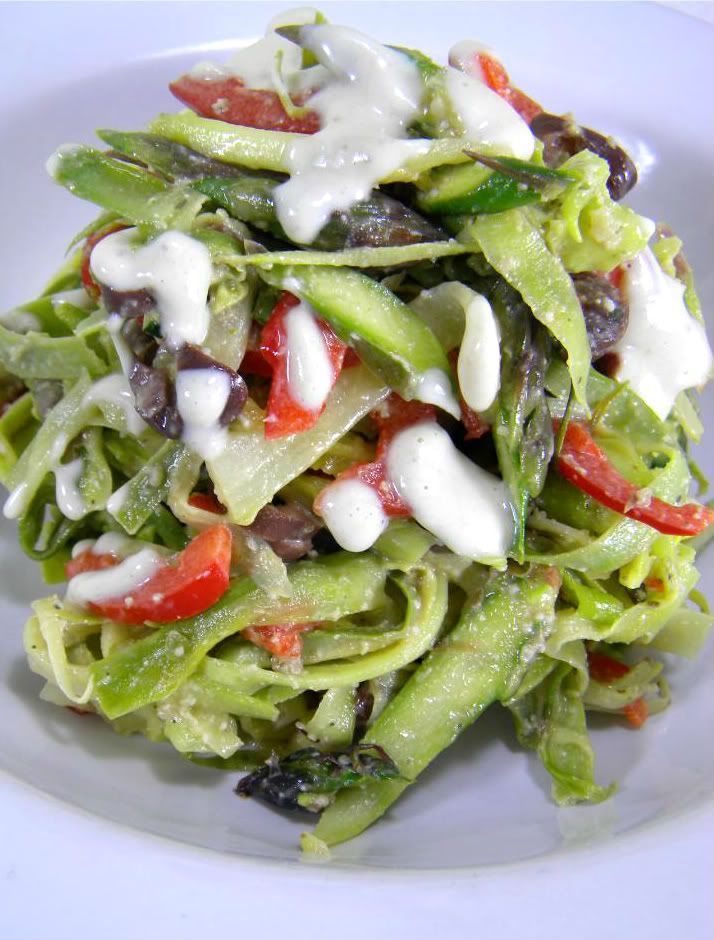 Serve this lovely salad with a side of Creamy Garlic Miso Sauce and watch it disappear!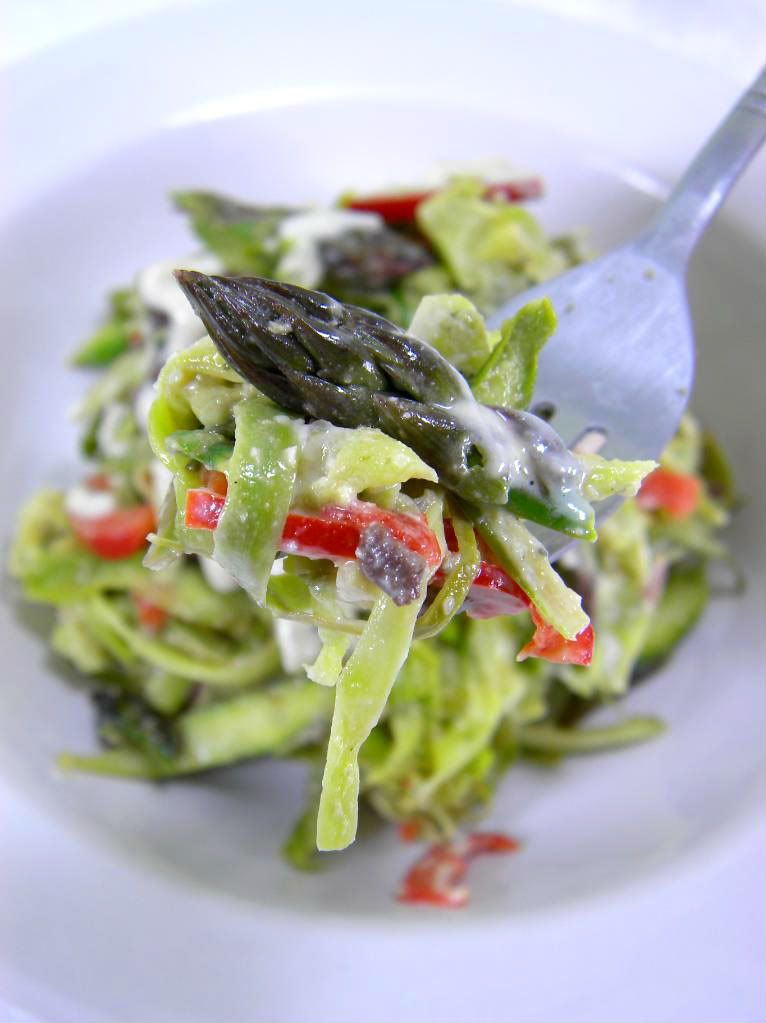 xoxo,