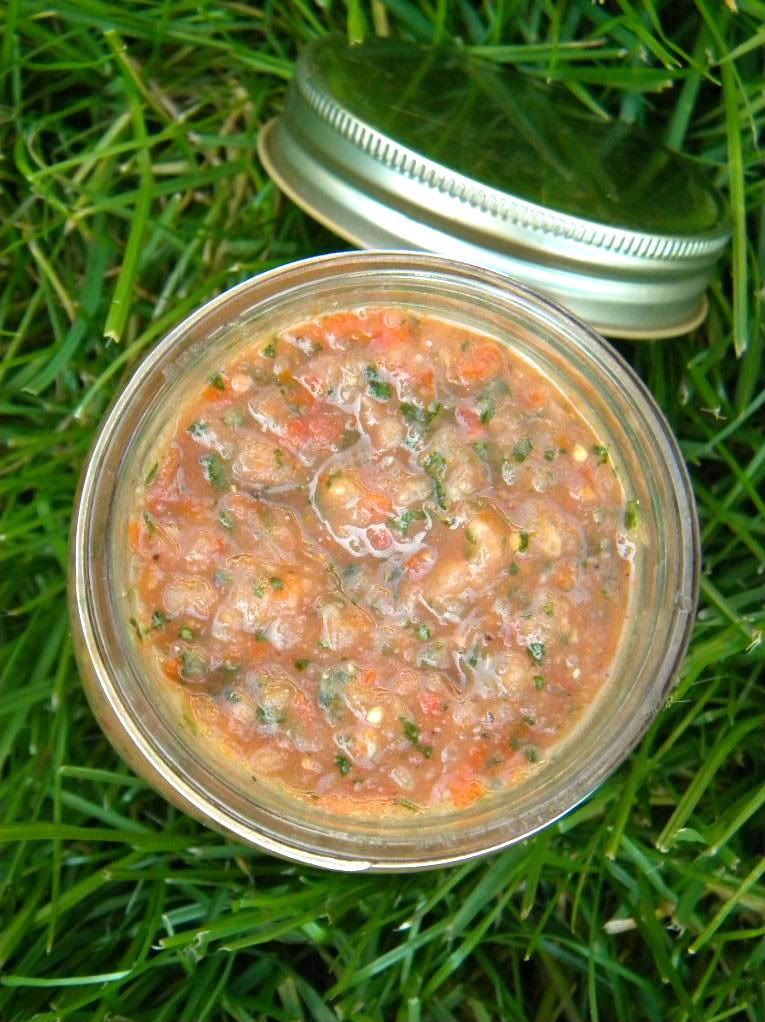 Living in California has a lot of perks; the food, the produce, the weather, the people...I could go on and on. Even though I live in a quieter and less bustling part of the state, we have a wealth of amazing restaurants to choose from - almost all of which can easily cater to limited diets (like mine) without making me feel left out.
On this large list of restaurants boasts some pretty amazing authentic Mexican food. I'd like to think that my years of eating copious amounts of fresh salsa and guacamole from these lovely eateries has given me the authority to make my own salsa in the most convincing (and tastiest) way possible. I'd also like to note for the record that there's conveniently three Mexican restaurants within walking distance from my house and I've been known to buy their fresh salsa from time to time (when I'm out of my own).
About This Recipe
This is called restaurant style salsa for one main reason: all of the authentic Mexican restaurants in my area make and serve fresh pureed salsa and chips with every single meal that you order. Each of these salsas varies in their flavor depth, but the texture remains almost exactly the same. While Pico De Gallo (or Salsa Fresca) is a variety of salsa, it's not what I would call "restaurant-style", because it's almost always ordered separately, and it's just different, okay?
One more thing about this salsa - if you make it you can also make an amazing and super easy Guacamole in literally seconds! That was actually my motivation for making this recipe in the first place. I'm definitely on a Guacamole kick.
AtV Restaurant Style Salsa
Yields roughyl 1.5 cups and will last up to 3 weeks in your refrigerator
2 c cubed Tomato (I used Cherry Tomatoes)
1/2 c chopped Red or Yellow Onion
1/2 c packed fresh Cilantro
3 Tbsp Lemon Juice //or//Lime Juice
1 Tbsp Onion powder
1 tsp Apple Cider Vinegar
1 tsp minced Garlic (more or less to taste)
1 tsp Lemon Pepper
Puree all of the above together
Add Cayenne powder //or// fresh minced Chili Pepper to taste
Pulse once or twice (or thrice) to mix in the pepper
Transfer your Salsa to an air tight container and keep refrigerated.
Easy Guacamole
As many Avocados as you want to eat, with as much AtV Salsa as you want
Mix it all together, adding salt to taste and an extra squeeze of Lemon or Lime...
Yep, it's that easy!
Now that's what I call lunch!
xoxo,