I'm finally back with my health and full energy in tact! Whew, that some bug. I definitely needed an extra day to rest up and find my bearings. I don't remember the last time I got hit so hard with a flu, and I tend to get more than just a little stir crazy when I can't do my usual routine. Needless to say, I've missed you guys!
Today's recipe is a simple happy dish, and a new
Staple
for building a flavorful raw kitchen! I can never seem to veer far away from my cashews and macadamia nuts, but I don't think this is really a bad thing. I truly believe that every day needs (or deserves) a little fat, and bonus points if it tastes really good.
Since Spring has finally arrived the season of casual barbecues, picnics, and all sorts of sunny weather gatherings is right behind it --- well, as soon as the rain stops. As per usual my family always gets together, kicking off the Spring season with Easter. This always means a huge buffet, my favorites (and specialties) are always the rich finger foods that everyone can grab and much on. The cheeze spread I'm about to share is a wonderful go-to recipe, making appetizers easy without sacrificing flavor or excitement. Of course you can expect to see more of this yummy cheeze spread in the future...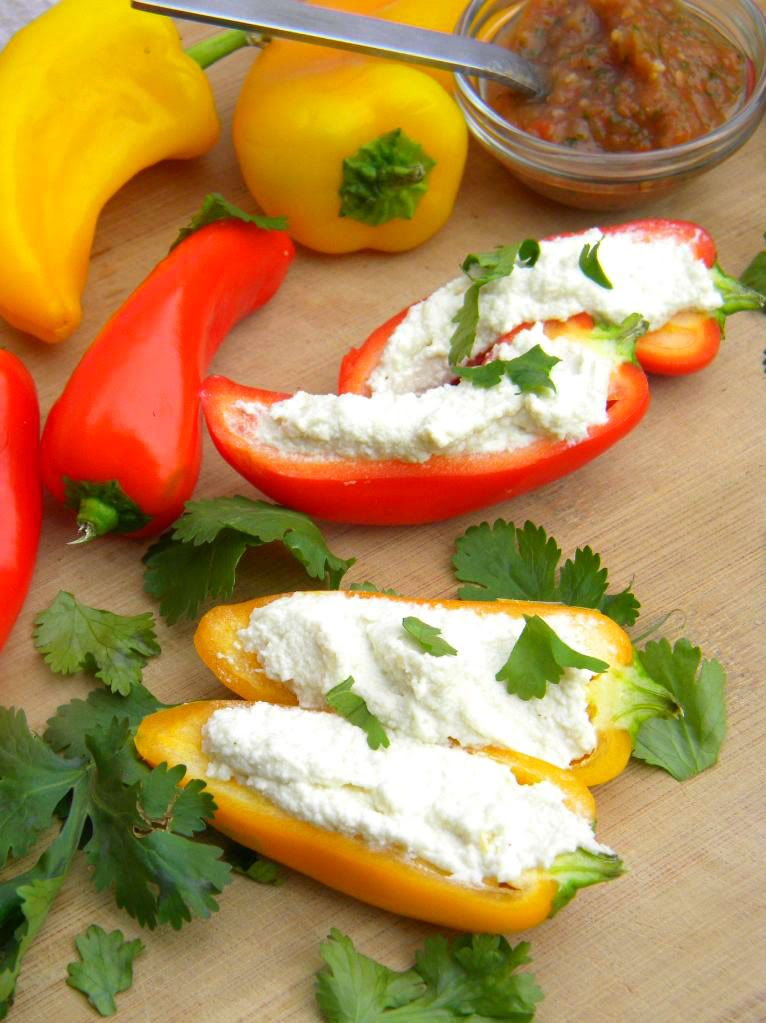 AtV Cream Cheeze
yields roughly 1.5 cups of cheeze spread
Step 1.
Beforhand Prep
Soak 1/3 cup Cashews for 4 to 6 hours
Important Note
: The Cashews should expand to 1/2 cup after being soaked
Drain them from their soaking water and move on to the next step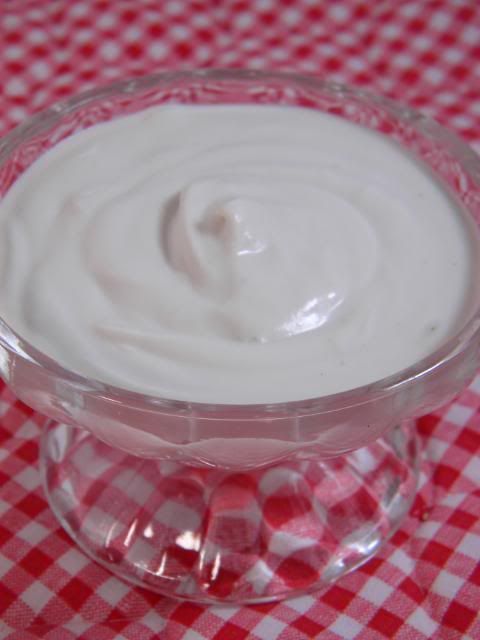 Step 2.
Making your Cheeze
1/2 c soaked Cashews (from Step 1)
1/2 c Macadamia Nuts
Into your food processor proceed to puree your nuts together until they've become a paste, like this:
(You may need to stop and scrape down the sides of your processor once or twice until the paste forms)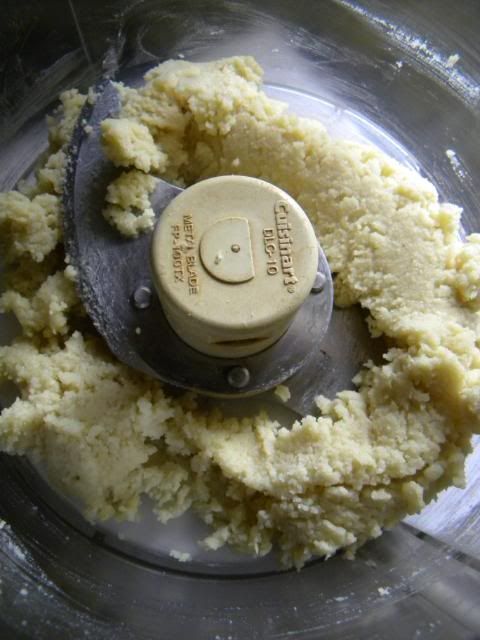 Add to your Food Processor:
1/3 c packed Zucchini - peeled and shredded
1 tsp Nutritional yeast
1 Tbsp Lemon Juice
1/4 tsp Salt
Puree everything together for 3 minutes...
It's as simple as that!
Now all that's left to do is stuff the cheeze into some baby bell peppers, garnish with Cilantro and maybe a side of
Salsa
too...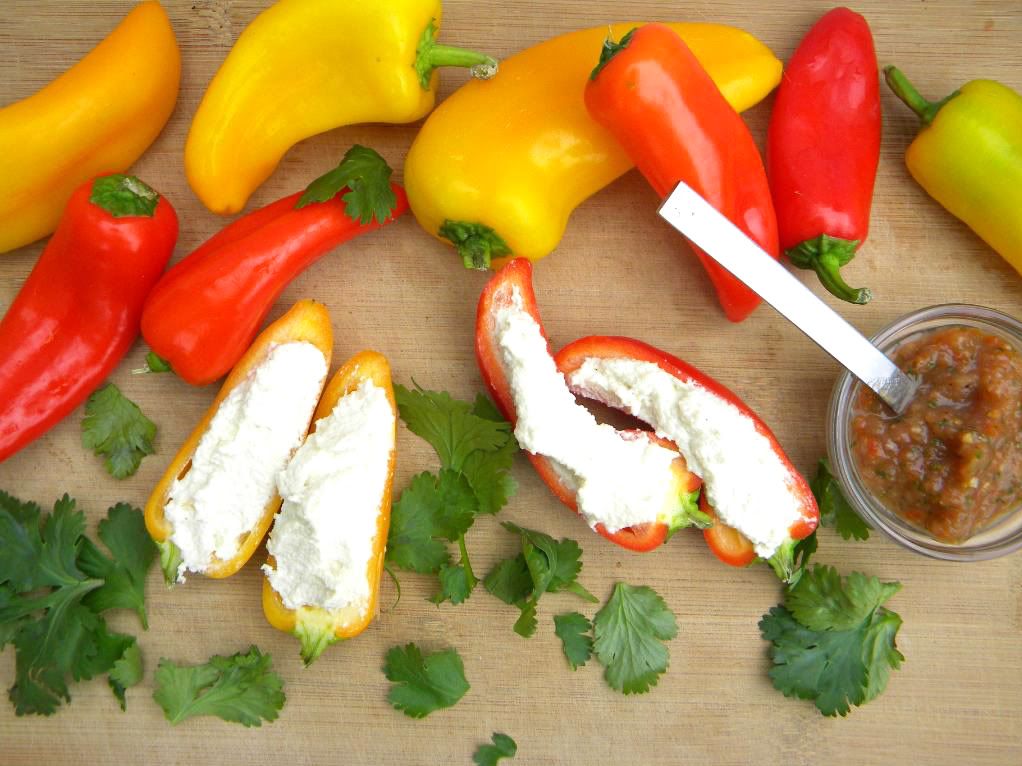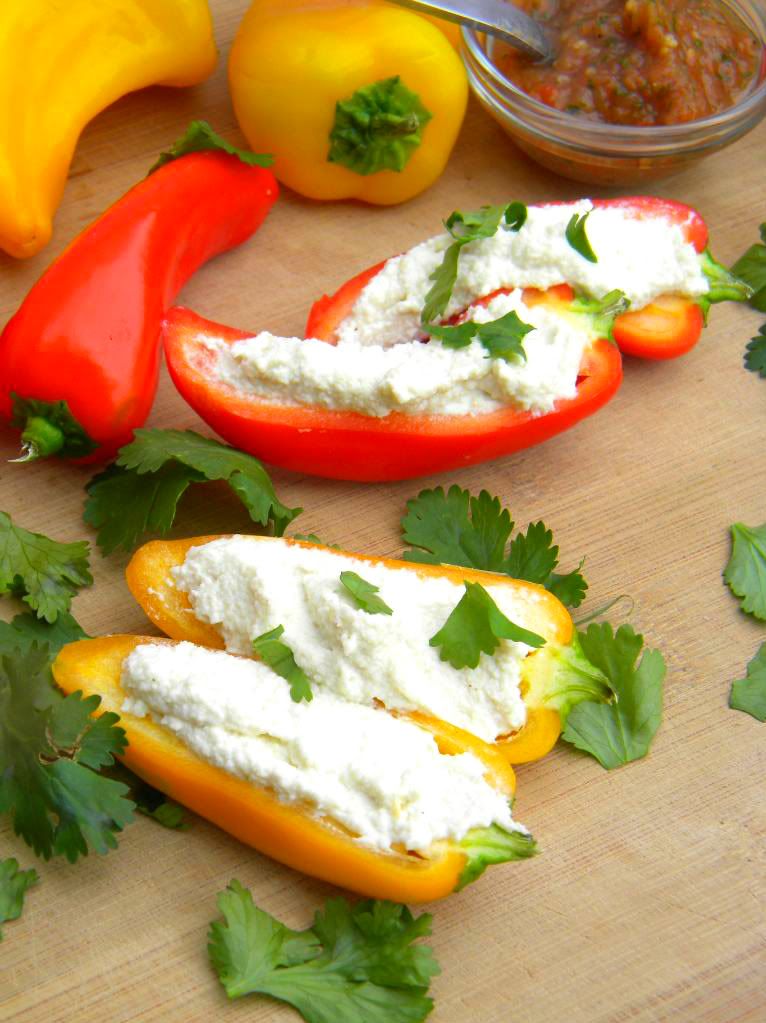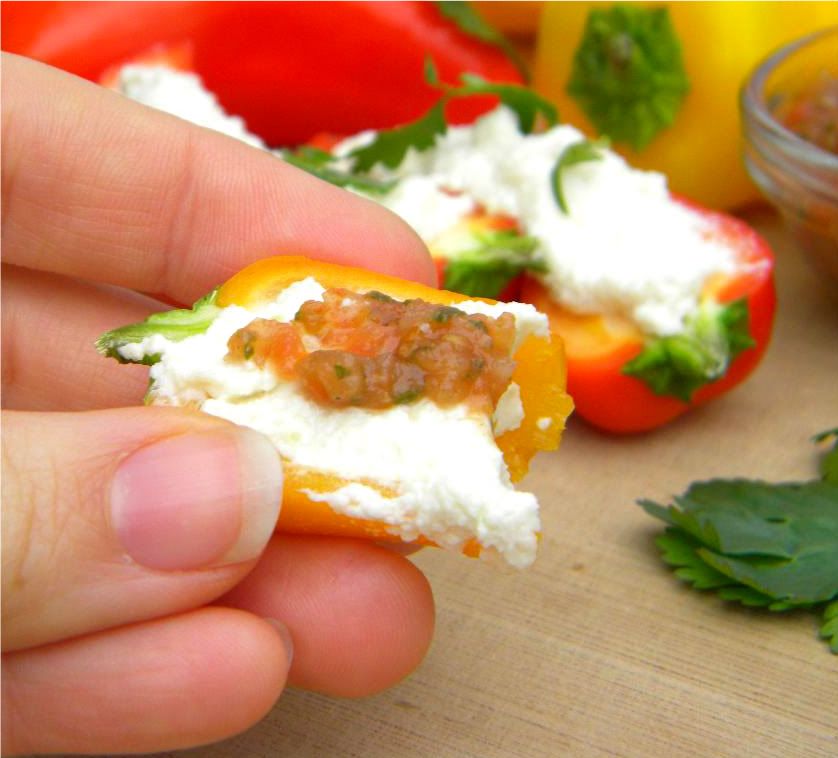 xoxo,