This is amusing to me now, because a bulk of the recipes I make are deeply rooted in the non-vegan world but come across convincingly like the real thing. Thankfully I have some wonderful non-vegan taste-testers to back this up, and I'm excited to have a new recipe to add to the their testing plate! If it were up to me I'd find a way to send this dip to every single one of you, it's just so good!
There's only one simple trick to getting the very most out of this dip - it's all about the veggies.
If you plan on making it for a party or appetizer I would recommend doubling the recipe because (at the risk of sounding presumptuous) it's going to be popular, especially among people like myself who are squeamish about real mayo or sour cream. You also get the added bonus of knowing you made this entire dip from scratch...and maybe bragging about it just a little bit too
1 c packed Spinach leaves
Place your Spinach in a large bowl and begin to gently massage it by grabbing handfuls and pushing it through your hands with your thumb and index finger: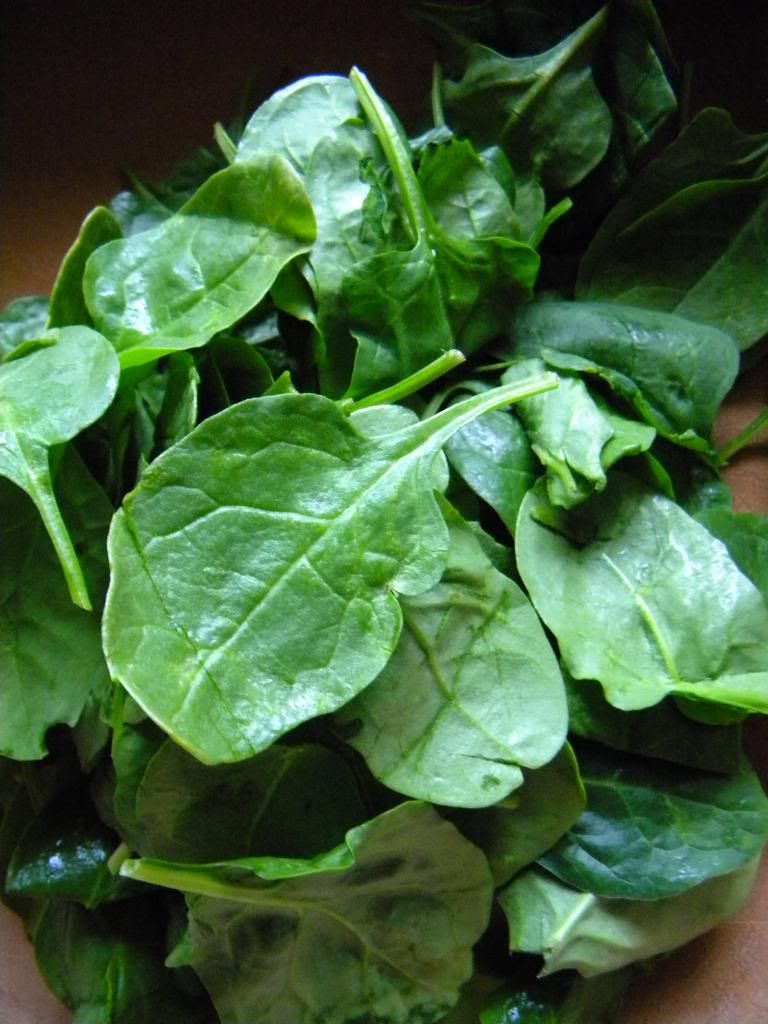 Spinach pre-wilted
Spinach after it's been massaged/wilted
Now transfer your wilted Spinach to a cutting board and finely chop it up:
All of your wilted/chopped Spinach
2 Tbsp finely grated/minced Carrot
1 Tbsp minced Red Bell pepper
1 Tbsp minced Sun-dried Tomato
2 tsp minced fresh Dill
a dash of Salt and Pepper
Proceed to dry your Spinach & Veggies for 1 hour, or maybe a bit longer.
Your finished veggies should look like the above photo. Not completely dry, but shriveled and even more wilted.
You're almost done!
In a mixing bowl combine:
1 Tbsp Lemon juice
1 tsp Onion powder
1/2 tsp Garlic Granules
1/2 tsp Nutritional yeast (optional)
1 pinch ground Celery Seed
1/4 tsp Salt
1/4 tsp Pepper
Mix all of the above together until creamy.
Now add your Spinach and Veggie mixture from Step 2!
Holy yummy!
From here there's only one thing left to do (don't hate me):
Place your dip in the fridge and let it sit/chill for 1 hour so the flavors of the spinach and veggies can develop -- and believe me, they will!
Happy munching!
xoxo,