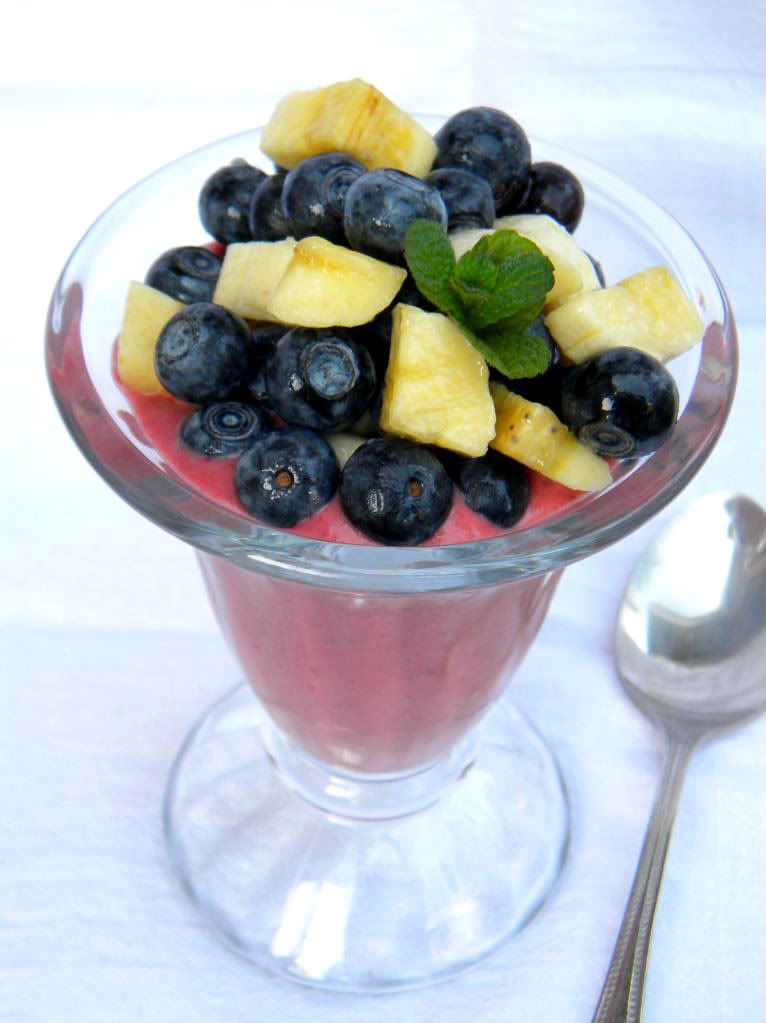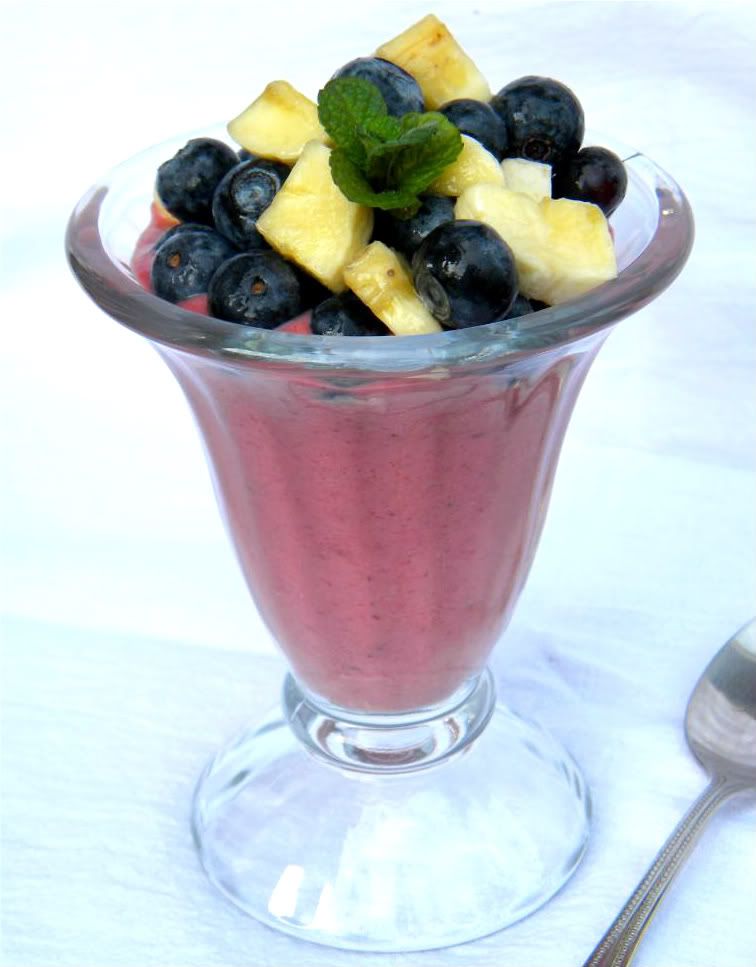 To say that I'm obsessed with this yogurt is an understatement.
In the beginning of last December Mr. AtV and I turned over a new leaf and started building more structure to our days; working out together, dining out less than once a month, making more meals together, and ending every night with a run through our neighborhood followed by walking the dogs. This was by far one of the highlights of 2011 for me, and in the new year I had set even more goals for personal structure. One of those goals hit me directly where it hurt (figuratively, I'm not in any pain - I promise!):
cutting back on my fat intake. This meant eating less of something I love and have come to rely on perhaps a bit too much; nuts.
I don't want to give up eating nuts entirely, but I want to scale back on the heavy fats that I tend to eat a lot of, and incorporate more seeds and sprouts. Surprisingly it's been an easy transition with great side effects (i.e. a smaller waist-line), and this yogurt recipe has become my new "daily treat", allowing me some of the yummy fat that I love so much.
Moderation at it's tastiest! After all, I don't want to deprive myself!
Important Note About This Recipe
It's really amazing.
AND you can turn it into raw vegan Frozen Yogurt by following the freezing steps noted in this recipe:
Oh, and one more thing...
Substitute another fruit instead of strawberries to make any flavor of yogurt you want!
Wee!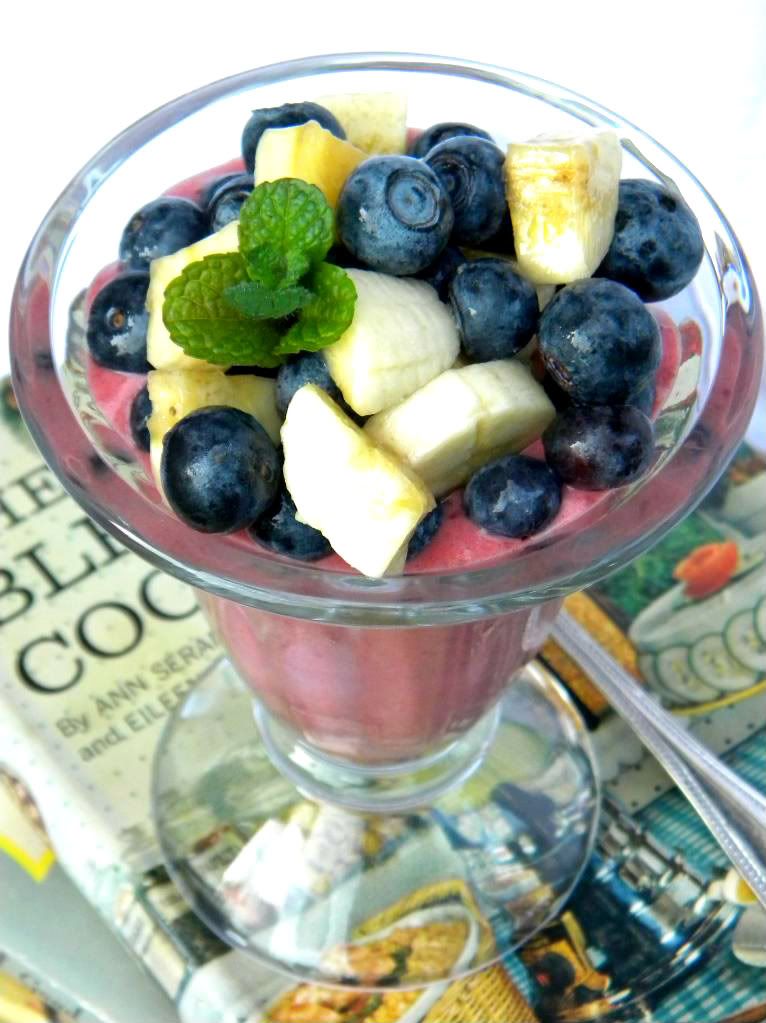 AtV Strawberry Yogurt
Yields 3 to 4 servings
Into your food processor (or high speed blender):
2.5 cups *Strawberries
Puree, stopping to scrape down the sides of your processor once or twice until the mixture begins to move freely. Puree roughly 1 minute - your finished product will be whipped and creamy!
*Use frozen strawberries if you're going to turn this into a frozen yogurt/ice-cream. This will speed up the freezing process.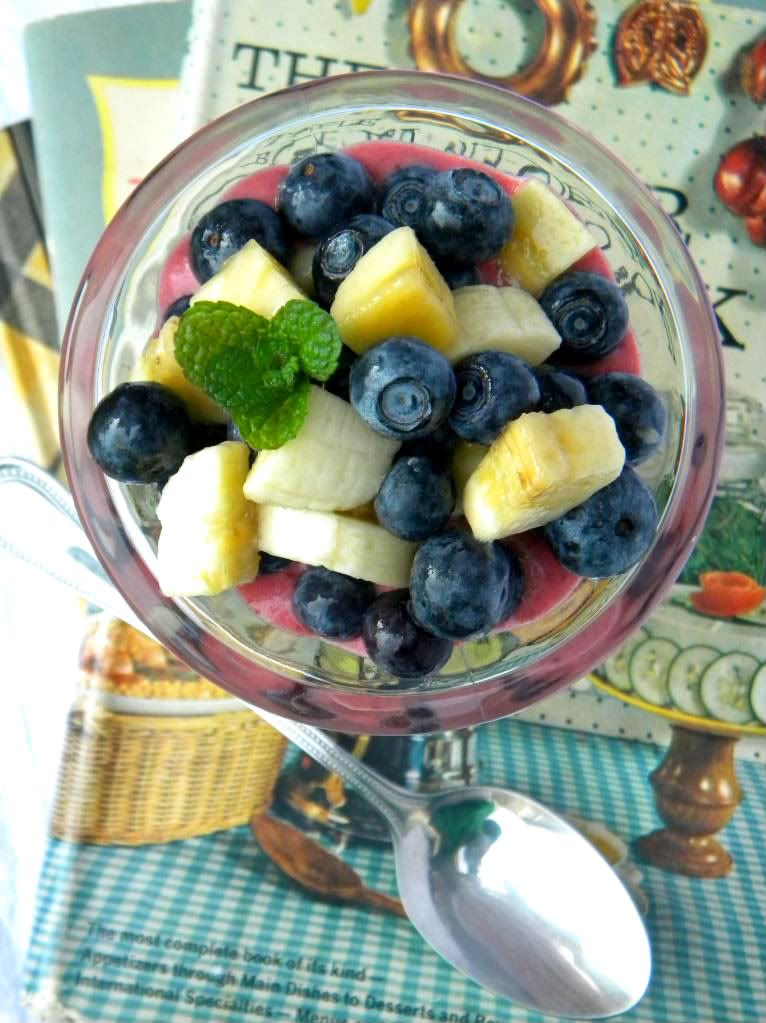 Oh, and Elmer says "hello"...
Hope you're all doing well on this pretty Monday morning!
xoxo,