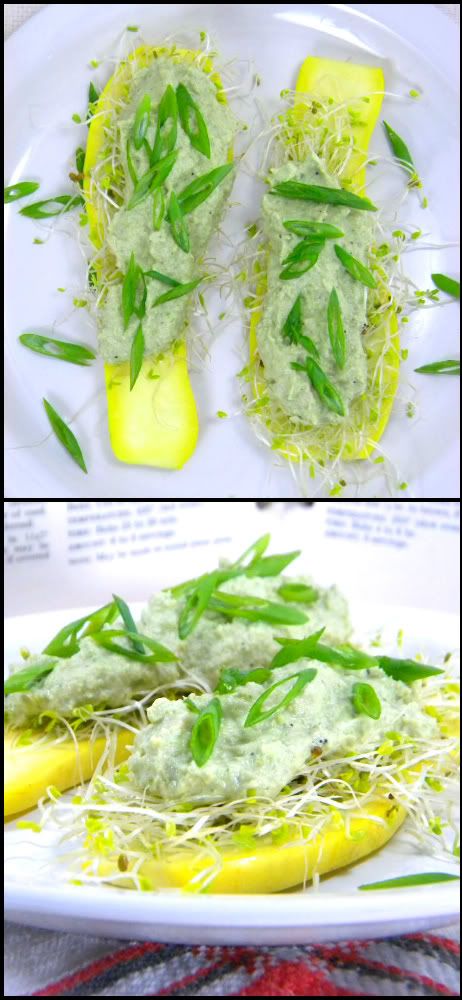 While this dip is super tasty, I'm calling it Version 1.0 because I believe there's room for it to be even more tasty. Dare I say, amazingly tasty?
The NFL playoffs have kicked off, which means Superbowl Sunday is right around the corner. I'm not claiming to be a huge fan of football, but I grew up in a family of sport loving boys (now all men) so the Superbowl has a bit of a Holiday feeling to me. If I have a team to root for, and a reason to make a big yummy spread of food then game on!
I'm always drooling over the bean dips that seem to show up at various sports and non-sports related gatherings, but since I have a difficult time digesting cooked beans I don't make a habit of eating them very often.
This is where the lovely Green Bean comes into play.
Can a Green Bean Dip be just as tasty as a regular ol' Bean dip? Oh yes it can!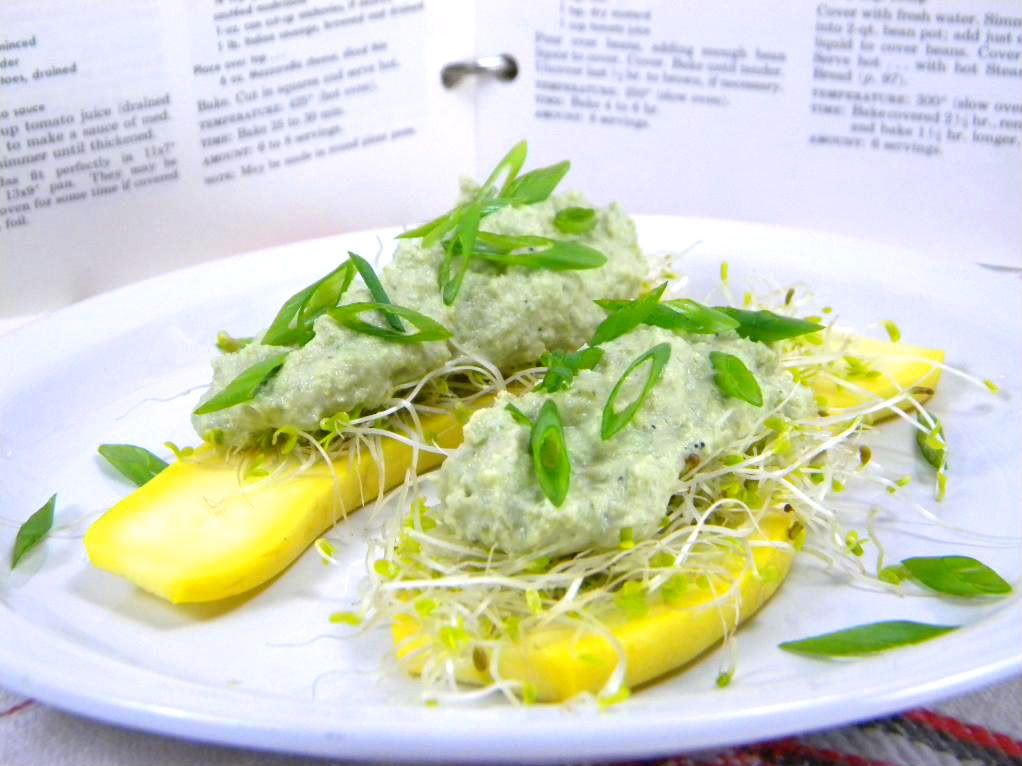 AtV Bean Dip (version 1.0)
Makes roughly 2 cups
Step 1.
Beforehand Prep
Soak 1 cup Cashews in Water for 4 to 6 Hours
Remove the Cashews from the soaking liquid
Your Cashews will expand after they've been soaked - you will only need 1 cup of soaked Cashews for this recipe so measure your cashews after you've soaked them to make sure you have the right amount (you'll probably have a little bit more than you need)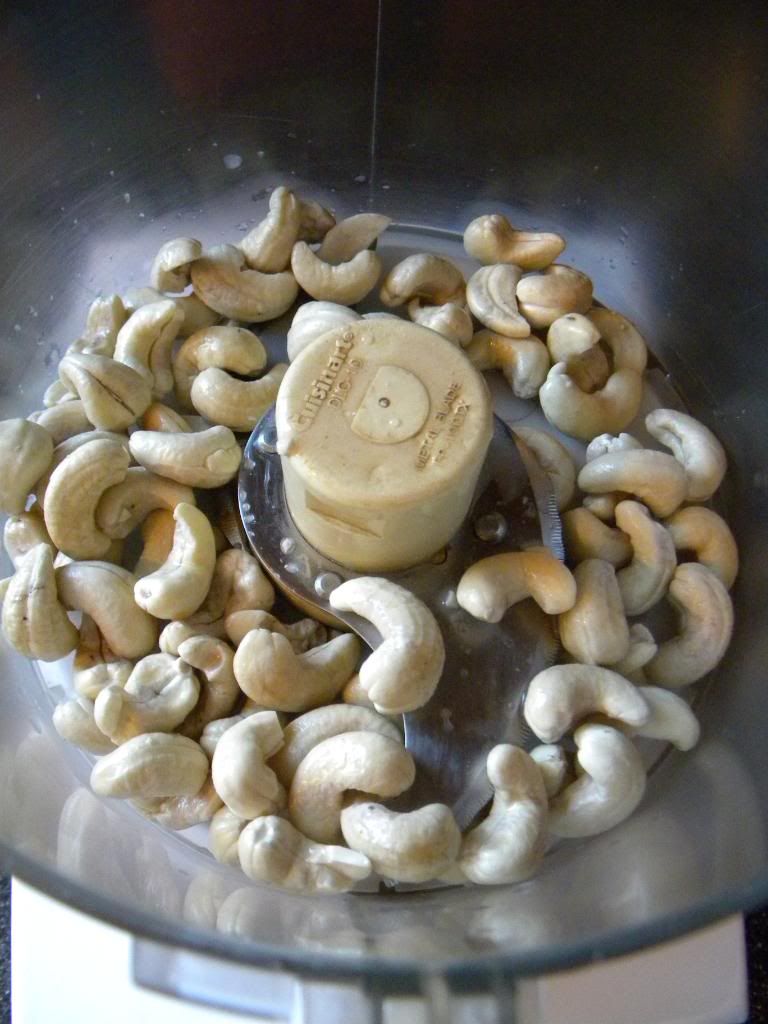 Step 2.
Making your Bean Dip
Puree 1 cup soaked Cashews into a paste: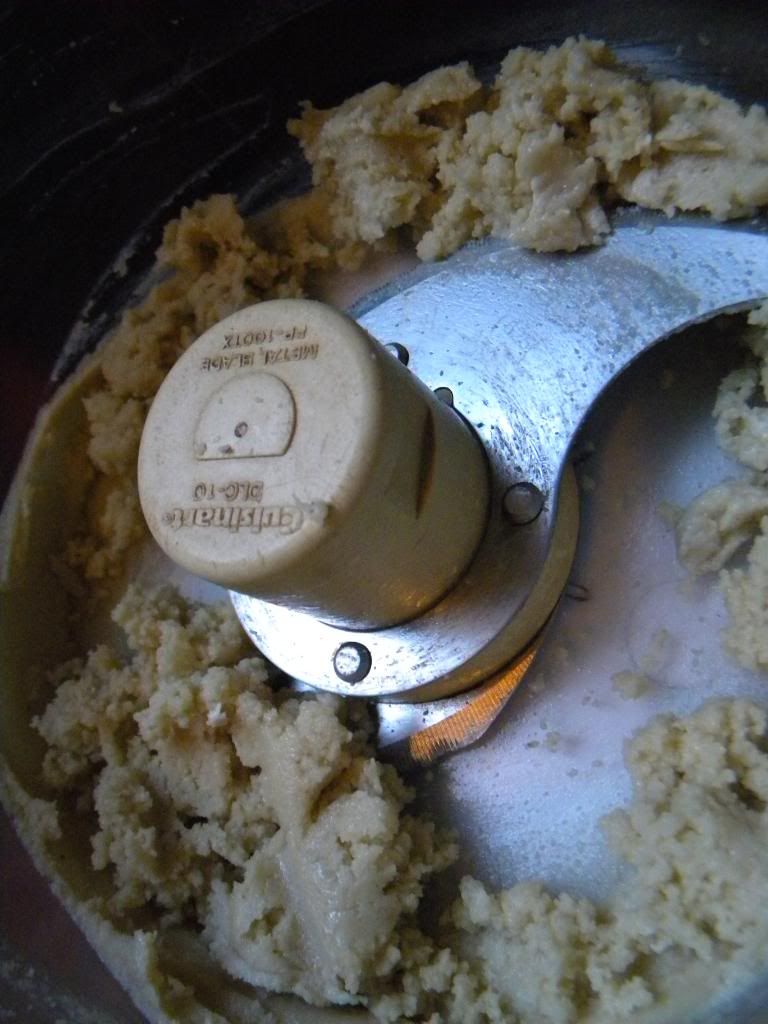 Leave your cashew paste in your Food Processor and add the following:
2 c chopped Green Beans
2 Tbsp Lemon Juice
3 Tbsp Oil (your choice - I used Grape seed)
2 Tbsp Onion Powder
1/2 to 1 tsp minced Garlic
1/4 tsp ground Cumin
1/2 tsp Black Pepper
Salt to Taste
Puree everything together for 3 minutes
After 3 minutes have passed ---
Slowly Stream in:
1/4 cup of Water
Puree for another 3 minutes: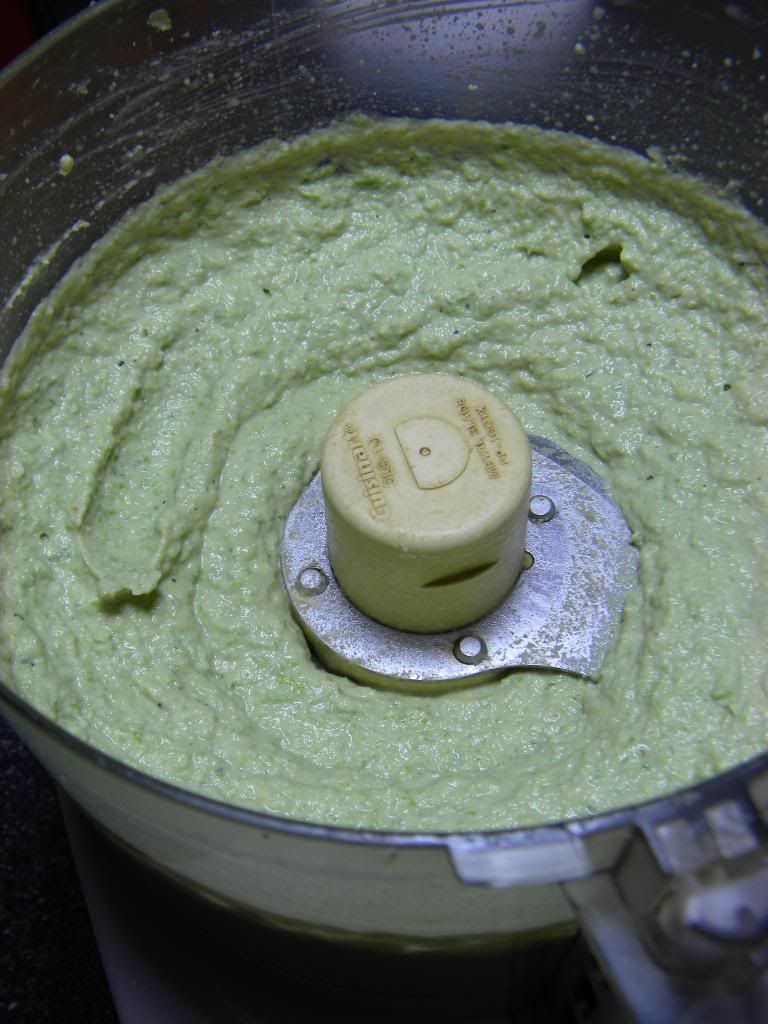 All done!
Let your Bean Dip chill in the fridge for an hour and it will set/thicken up a bit.
Serve it warm or cold, with Chips, Crackers, Veggies, or like I did in the photos...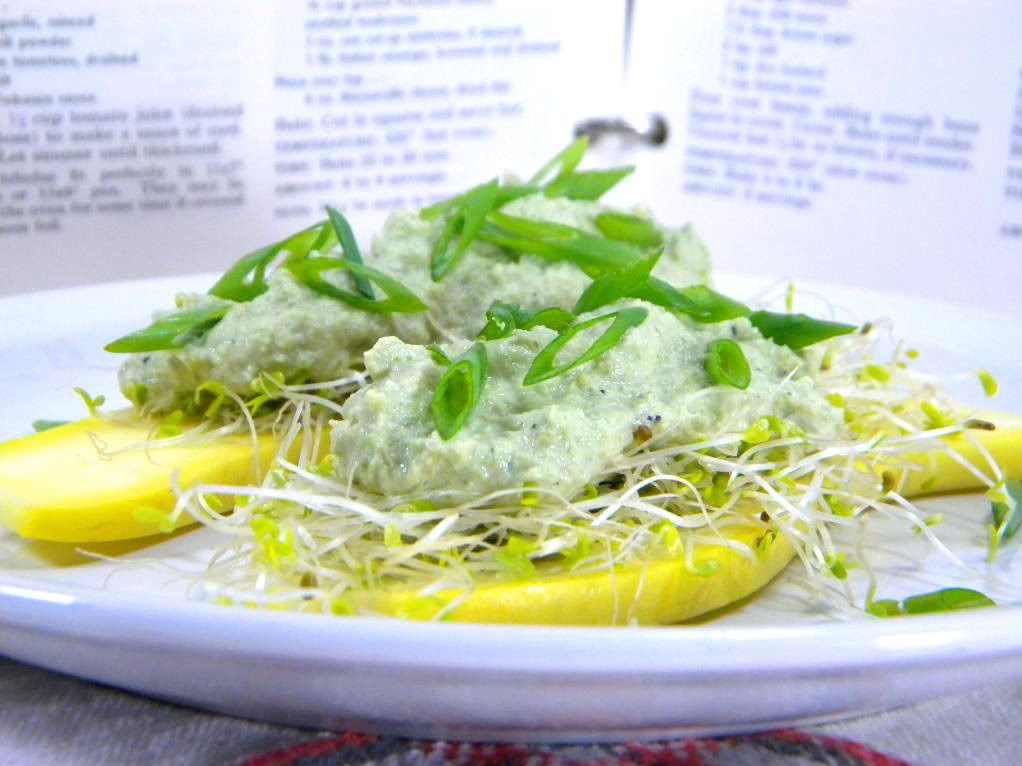 On a thick slice of Yellow Crook neck Squash with Sprouts and Green Onion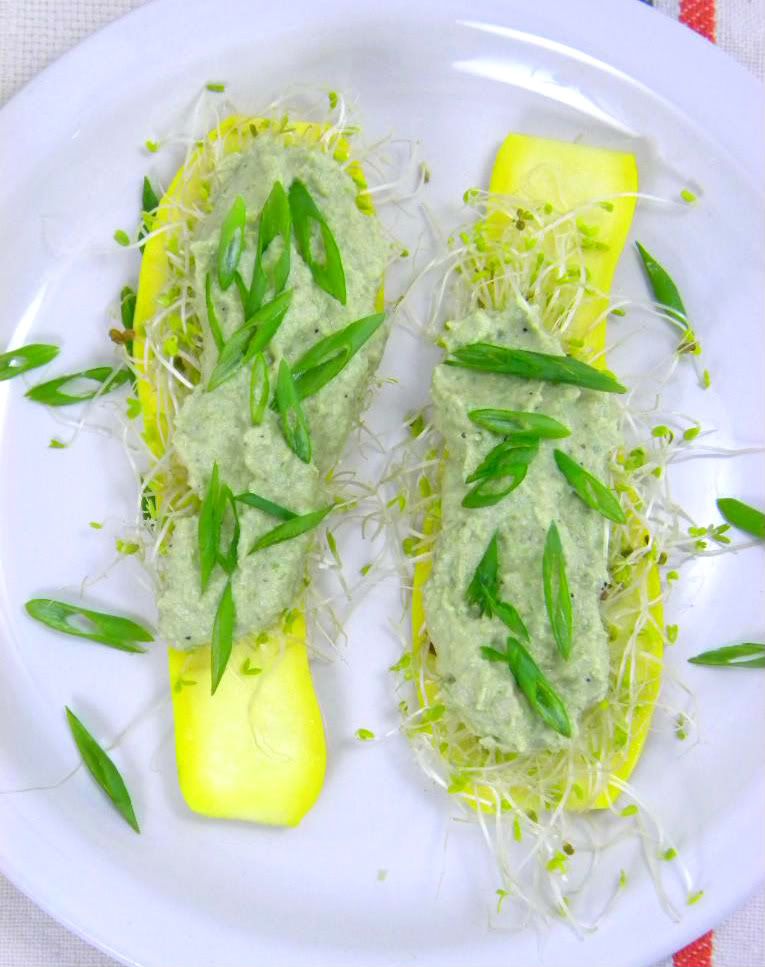 Stay tuned for more adventures with Green Beans!
xoxo,