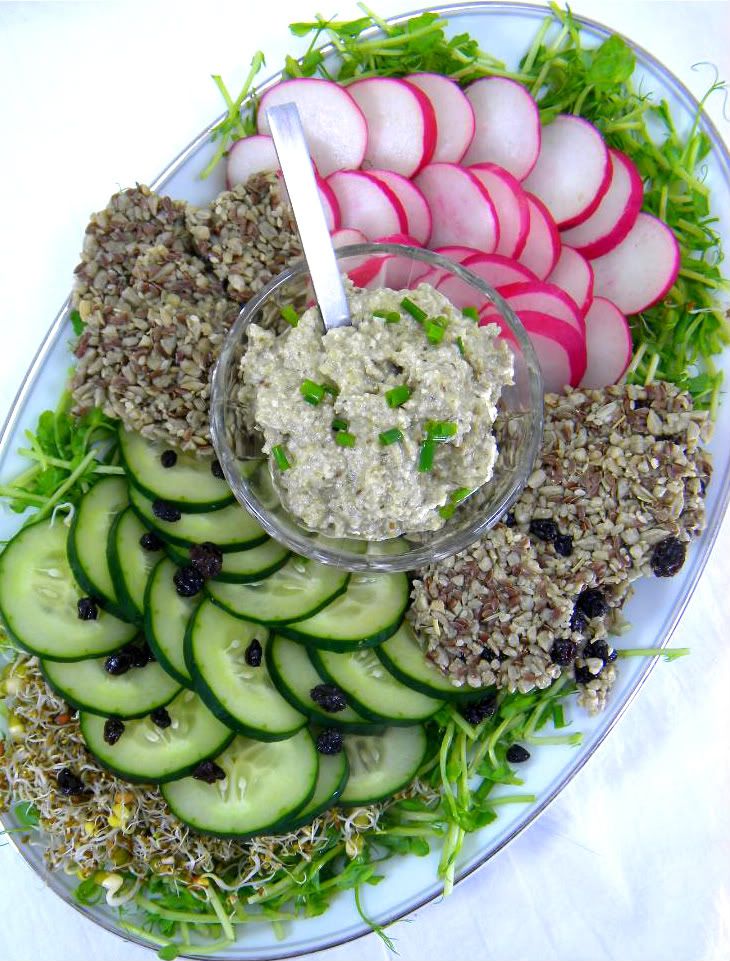 I thought, "That's just too easy! Why not make a more affordable version, and nut-free too?"
Yay for tasty ideas!
Since the
original version
calls for the use of Macadamia nuts I was worried that substituting sunflower seeds for this luscious oily nut might take away from the creaminess and "cheesiness" of the recipe. Well, I'm not going to lie to you -- the flavor and texture is slightly different, but it's hardly noticeable and now you get the benefit of enjoying it with less fat (yes, I'm thinking about swimsuit weather already).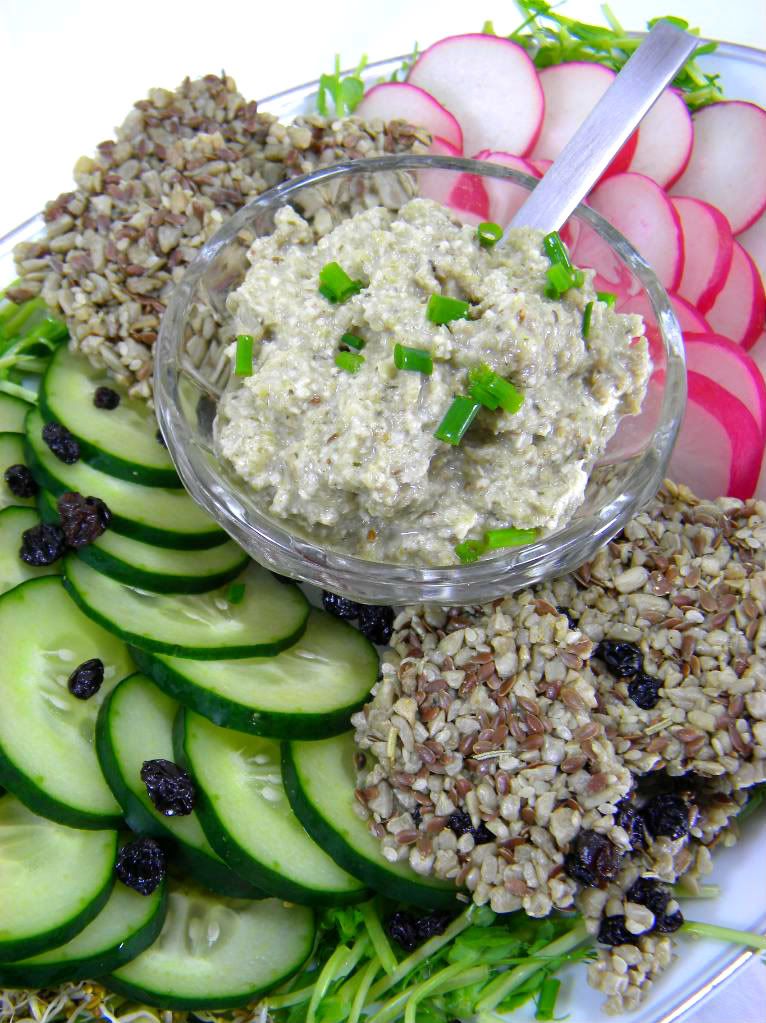 Nut-Free AtV Cottage Cheeze
Makes roughly 1.5 cups
Step 1.
Beforehand Prep:
Soak 3/4 c Sunflower Seeds for 4 to 6 hours
Drain and dry your seeds before using them in the following recipe
Remeasure your seeds to make sure that you have the exact amount that the recipe calls for (seeds will expand while being soaked, so you may end up with a little bit more than you need)
Step 2.
Making Your Nut-Free Cottage Cheeze
1 c (packed) peeled and shredded Zucchini
1 c Sunflower Seeds (soaked 3 hours, then drained/dried)
1 Tbsp ground Caraway Seed
1 Tbsp Onion powder
1 tsp Nutritional yeast
1 tsp ground Mustard Seed
1 tsp Lemon Juice
1 tsp Apple Cider Vinegar
Salt & Pepper to taste
1/3 c Water
Pulse/puree the above ingredients together
Stop to scrape down the sides of your food processor two or three times
Continue to puree for up to a minute
Finished consistency will be slightly course in texture: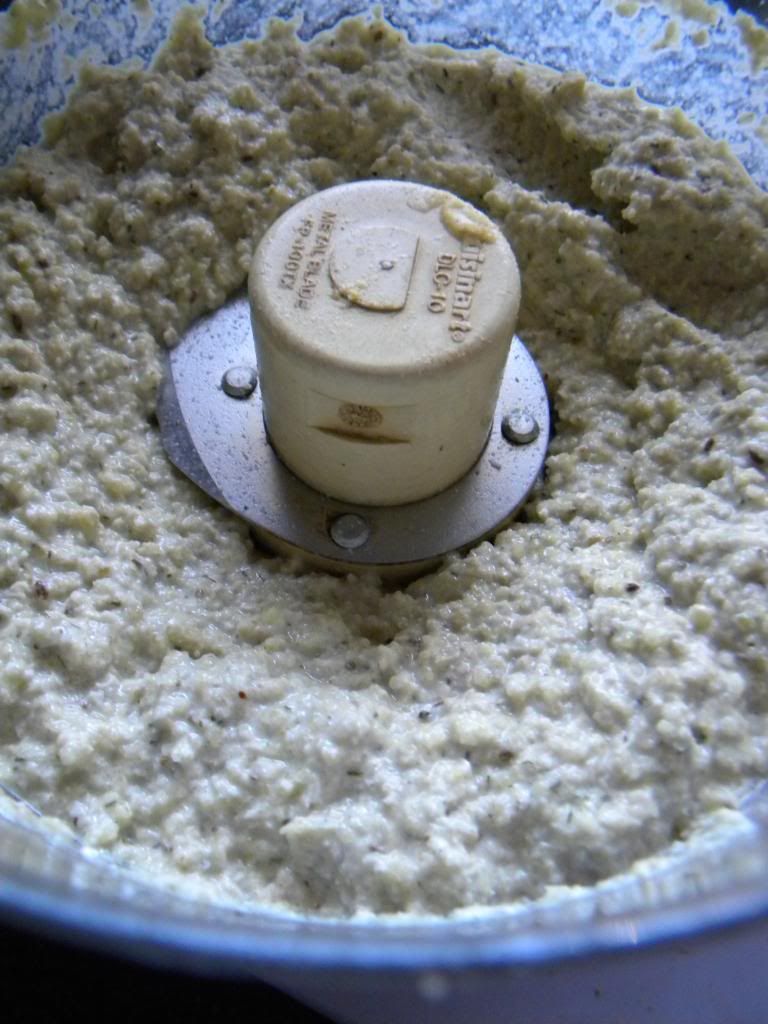 For an extra creamy kick: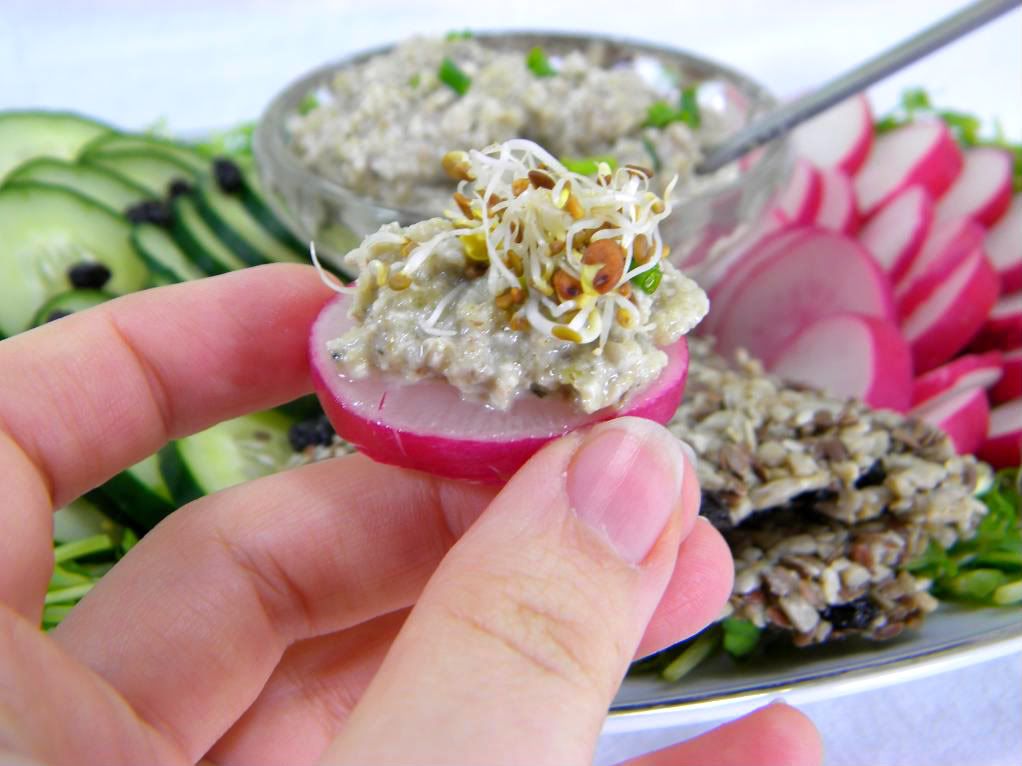 Some of my favorite ways to eat this cottage cheeze are:
- Mixed into a pile of sprouts with fresh chopped apple and green onion
- With a big tray of veggies and pickles
- Stuffed into a tomato
Happy Friday!
It's time for a little late night snack and some X-Games with the hubby...
xoxo,