It's a cloudy chilly afternoon in my hometown. I'm currently sipping on a hot cup of Black/Peppermint tea, listening to Vince Guaraldi (famed Charlie Brown pianist for those of you who don't know), snuggled up with a pup on the sofa in my Train room, and I'm quite content. Compared to last Thursday at least...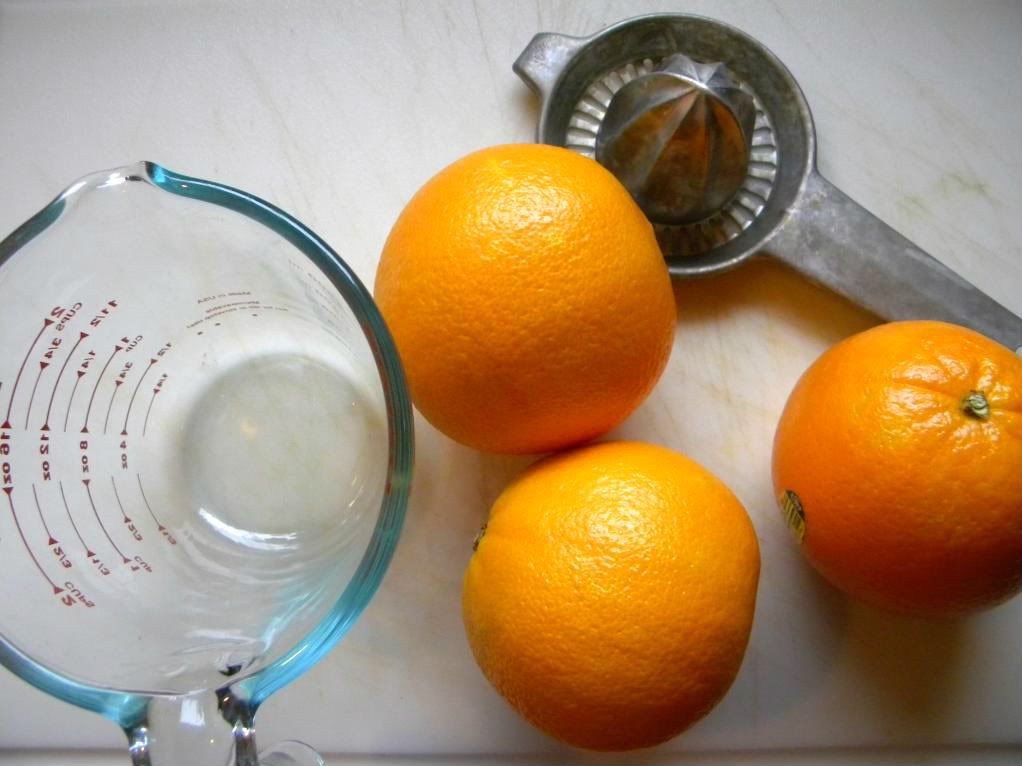 Thanksgiving was a bit different in the AtV household this year; a small intimate dinner with only four of us in attendance seemed perfect. You'd think it would have been less stressful for someone like myself, but noooo siree. Being the over-achiever and compulsive planner that I am, I managed to do way more than needed to be done, as a result I burnt myself out.
Phooey!
I'm thankful for the experience though, and thankful to have gained some perspective on the matter (and hopefully how to avoid it in the future). Moving forward, I wish I had more photos to show of the day (one of the side effects of overwhelming myself), but what I do have is pretty special;
lots of really tasty and versatile leftovers!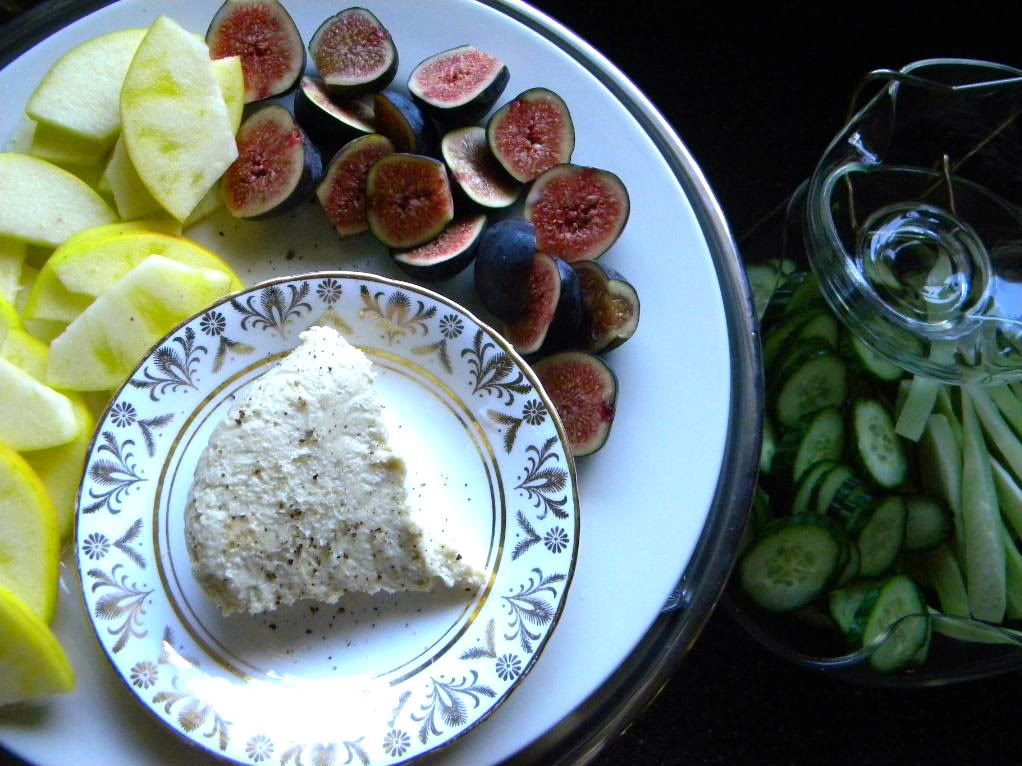 This means, lots of easy and creative new dishes all week long.
Whew!
Today's recipe is quite simple, really. It's just a tasty dessert-type smoothie using a couple of my Thanksgiving menu items. The result is almost too good to be true. It tastes like there's so much more in this drink...
Please disregard those cute little figgies. They snuck into the photo when I wasn't looking.)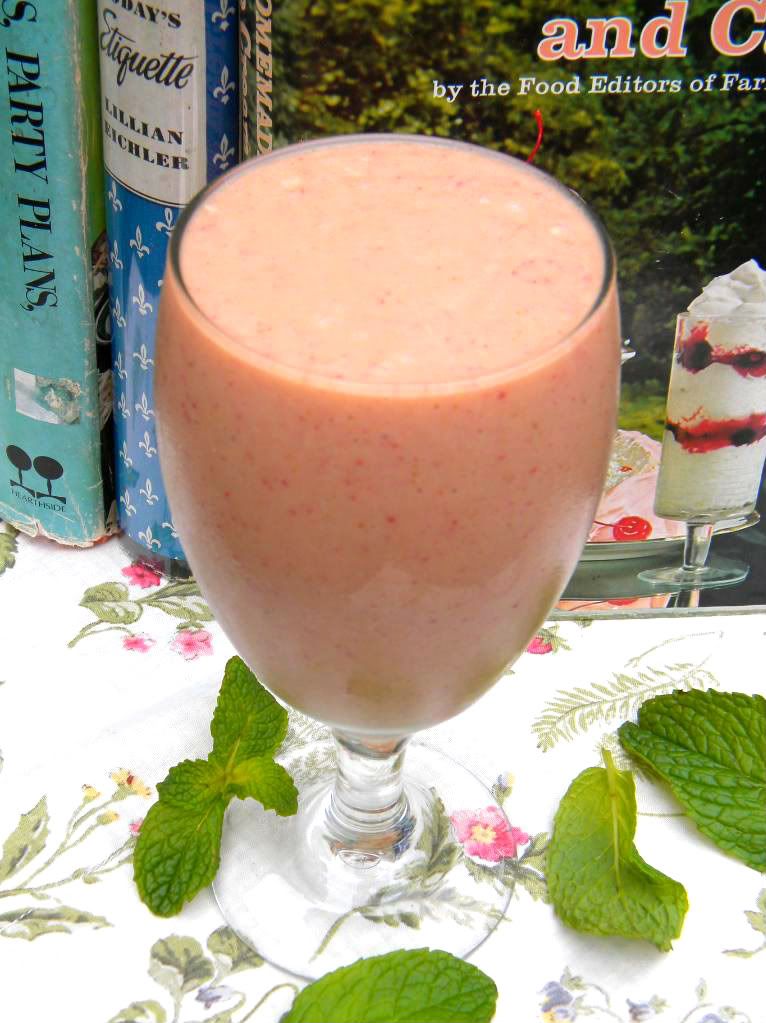 Cranberry Sunshine Smoothie with Fresh Mint
Makes roughly four cups worth of smoothie
Into your Blender add the Following:
1 heaping Tbsp minced Mint leaves
1.5 cups Frozen cubed Banana
1/2 c Water
Puree everything together until smooth.
Serve immediately!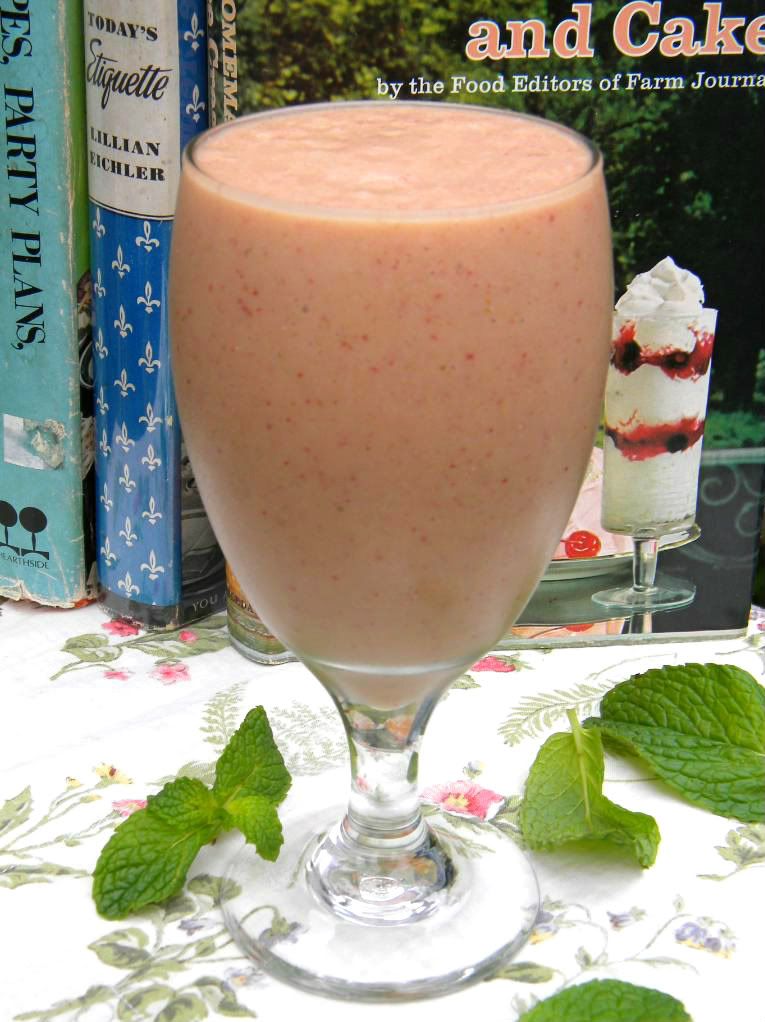 Yummers!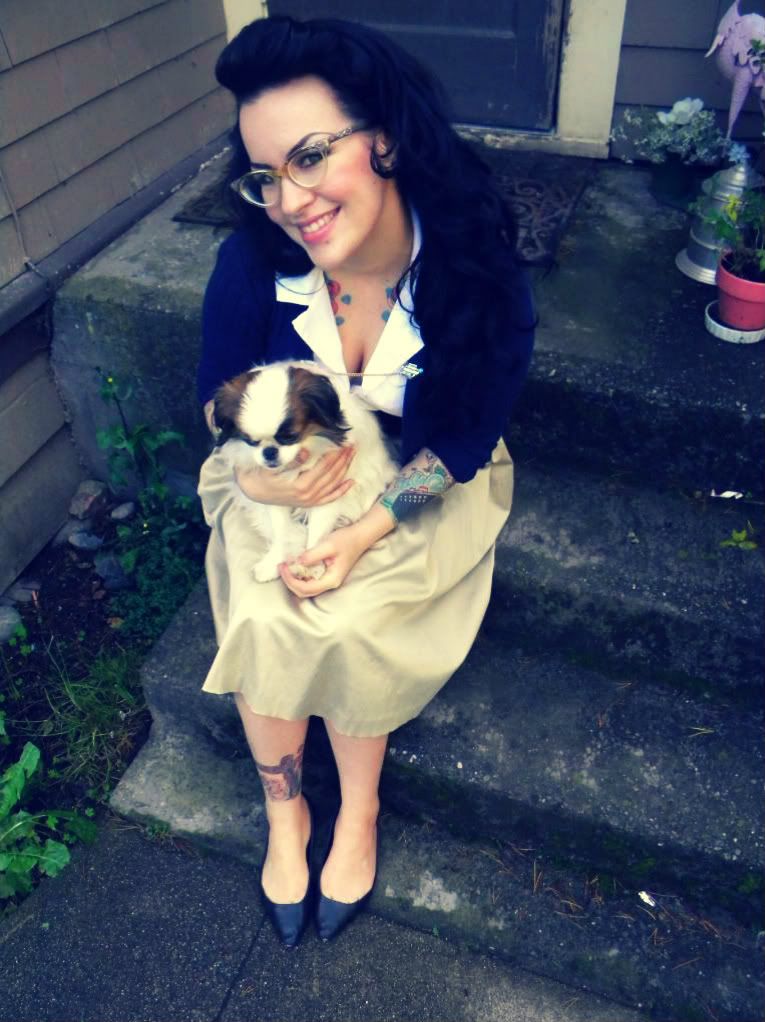 Happy belated Holiday from me (and Elmer) to you!
xoxo,