Thanks so much to those of you who commented with such kind words on
last weeks post
. I'm feeling very rejuvenated, recharged, and full of yummy ideas! Not to mention my fridge is packed to the brim with all kinds of food.
First on the list?
Pineapple!
Mainly because I purchased two very ripe Maui Pineapples at the market yesterday - and Mister AtV wants to have some of them for breakfast this week.
These days I've been making loads of smoothies for my breakfasts, it's beginning to make so much more sense for me to do so, and since frozen fruit is very cheap (because everything is in season!!) I've been able to stay well stocked on frozen and fresh fruit for my new smoothie habit. This morning, with Pineapple in mind I decided to change my breakfast tune from the usual power packed liquid approach, to a more fancy dessert type of meal - without sacrificing any of the nutrients and healthy fats.
Enter Stage Left:
Pineapple-Coconut Yogurt
Important Note About this Recipe
There are so many different ways you can enjoy this yogurt. Feeling adventurous? Try doing one of the following:
--- Enjoy this simply delicious yogurt with additional chopped fruit like: Fresh Pineapple, Mango, Banana, or even fresh Coconut!
--- Add leftovers to a smoothie (which I'll most likely do tomorrow).
--- Make a simple crust out of ground Cashews, Dates and a pinch of sea salt - fill your crust with Pineapple-Coconut yogurt, stick it in the freezer for 2 hours, slice and serve as a tropical frozen cream pie!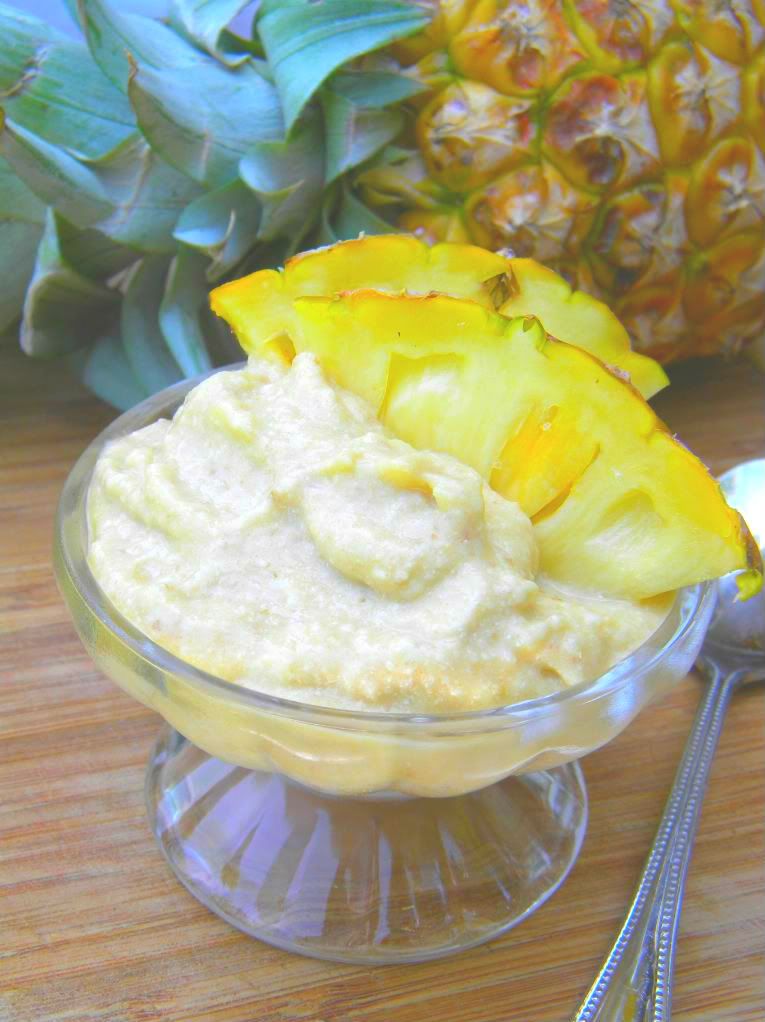 Pineapple-Coconut Yogurt
makes roughly 2 cups
1 c (5oz) Frozen Pineapple chunks
2 Heaping Tbsp Coconut Oil
Combine all of the above into your Food Processor.
Puree, stopping to scrape down the sides of your food processor once or twice in the first minute. Continue to puree for 5 minutes (yes, that long!). Your finished Yogurt will look like this: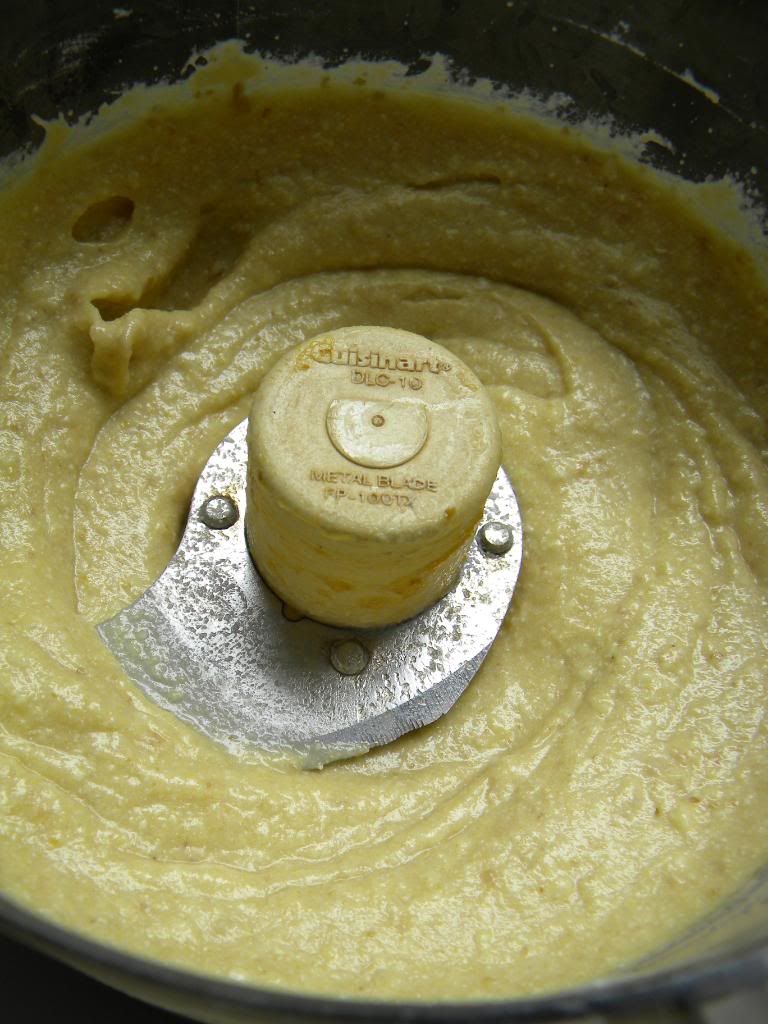 Enjoy!
See you all back here on Wednesday with something sprouted.
xoxo,