Wanna know something I've been doing a lot these days?
I never thought in a bazillion years that I'd be so "into" sprouting. The truth is, once I got over the intimidation factor (that comes along with sprouting and a wealth of other kitchen science-type things) I quickly learned the simple fool-proof method. Take it from someone who likes to make food as easy and simple as possible - if I can do it you can too!
In today's post I'm going to share with you one of my favorite Sprouted Salads featuring Red Quinoa. I make this all the time now, and enjoy it in a variety if different forms. It's super filing and nutritious, and the Quinoa will keep for up to 2 weeks in your fridge.
It's so easy! Just follow these simple steps:
1 & 1/2 cups Red Quinoa
Cover your Quinoa with 2 cups of Water and seal with lid
Let your Quinoa soak overnight (8 hours roughly)
-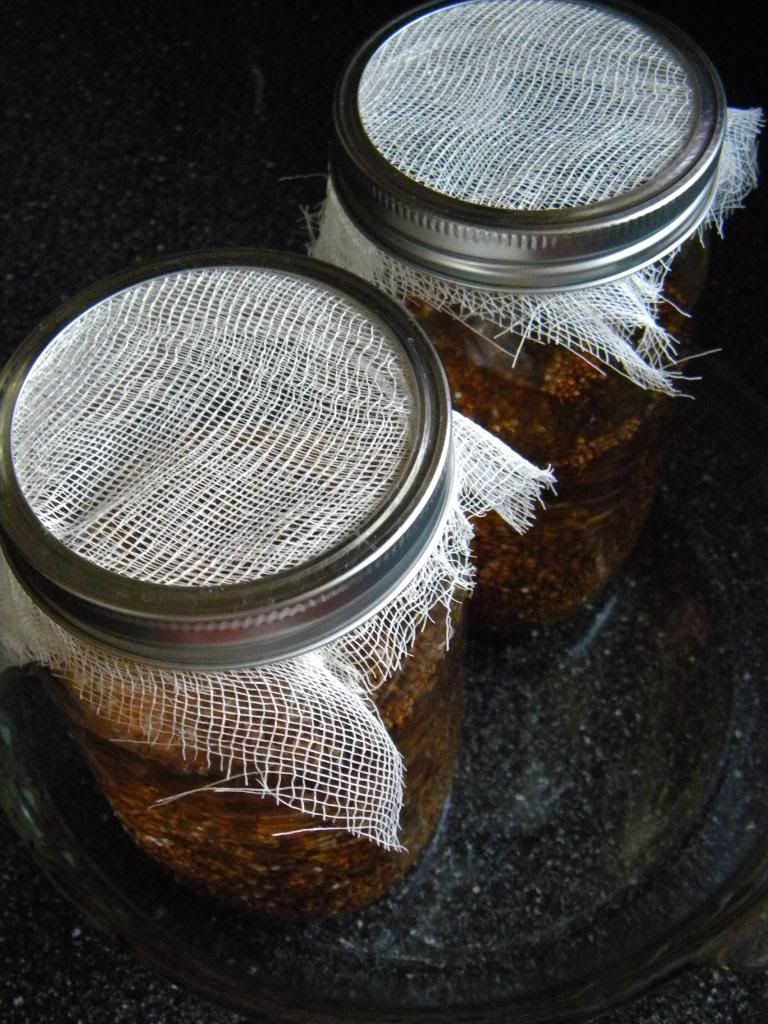 In this photo I'm making a
Double Batch
-
Cover your Jar with a towel and let the Quinoa sit upside down for 5 to 6 hours.
-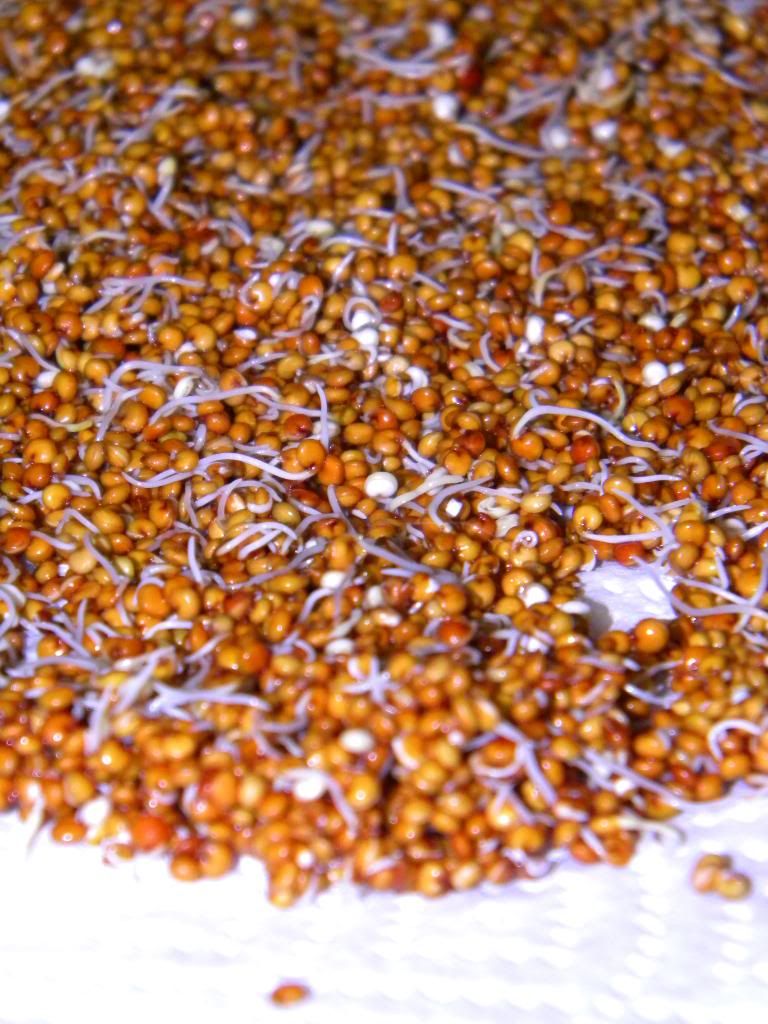 Finished Sprouted Quinoa
-
I can't stress to you the importance of properly drying your sprouts. If you don't then they won't last as long in the fridge, and that's just a travesty!
Lay out (on a flat dry surface, like your counter-top or dining room table):
Thinly spread all of your Sprouts onto your Paper Towels
Proceed to add another layer of paper towels on top of your Sprouts, pressing down on the paper towel so as to soak up as much of the moisture from the sprouts that you possibly can:
Let your Quinoa sit and dry out in the open (while sandwiched between the Paper Towels) for an hour or more. Making absolute sure you've soaked up all of the access moisture from the Quinoa.
When your Quinoa is dry, place it in an air tight container and store it in the fridge.
And you're done!
---
It's the return of the itty-bitty-grater!
Measure out 1/2 cup Macadamia Nuts
Using your tiny grater (any small tooth grater will do - but aren't tiny graters adorable?!!) proceed to grate all of the Macadamia nuts into a fluffy nutty yummy pile:
Your Macadamia nut fluff should now equal roughly 3/4 cup
Set this fluffy goodness aside and move onto the next step.
-
Using some herbs from my very first
bucket garden feels very rewarding!
3 c Sprouted Quinoa
3/4 c Grated Macadamia Nut (from Step 1)
1/3 c fresh Chive - minced
1/4 c fresh Dill - minced
1 Tbsp Lemon zest
1 Tbsp + 1 tsp Onion powder
1 tsp Garlic Granules
Sea Salt & Pepper to taste
Another variation of this salad, which I happened to have this afternoon for lunch...
Thanks for coming by!
xoxo,