Hi guys and gals!
Hope you're all doing well. This week has flown by and I'm feeling so much better. Thank you so much for all of your well wishes.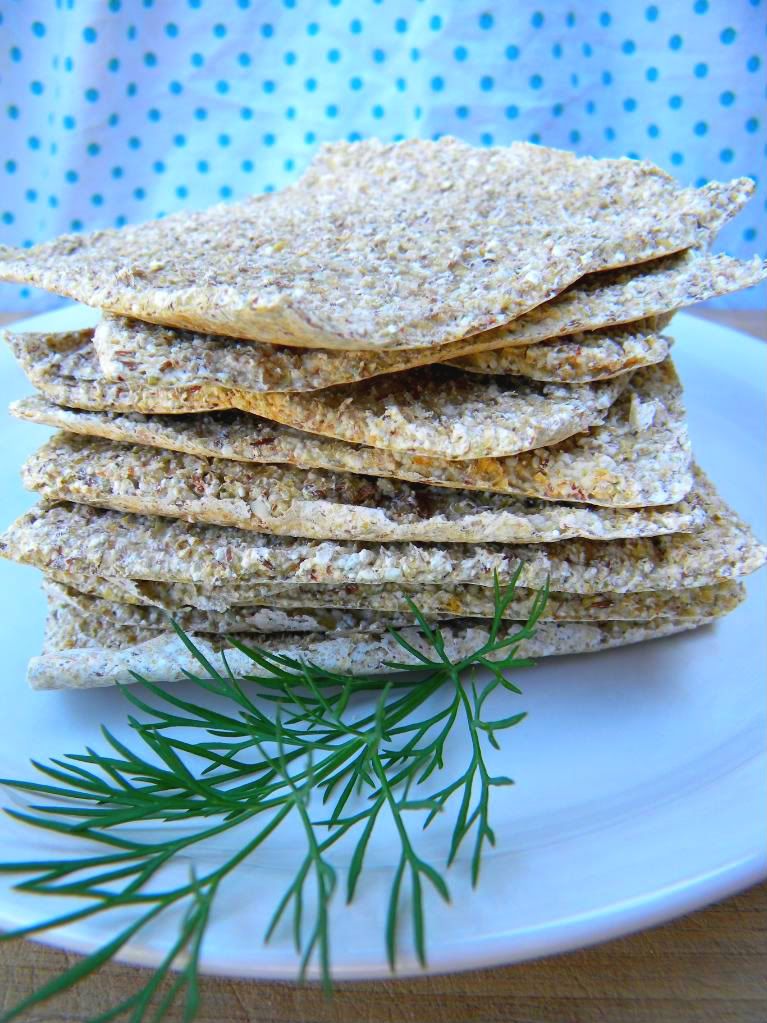 Here's a simple recipe for Sprouted Buckwheat flat-bread.
I mean, it really doesn't get much easier than this - there's only three ingredients if you don't count Salt and water.
I always try to have some kind of flat-bread or cracker in my fridge. It helps with easy snack-attacks, and quick appetizers if unexpected guests show up. I'm always hoping for unexpected guests! This gal right here loves to entertain, and feeding people definitely goes hand-in-hand.
A Note About This Recipe
This is probably the most pleasant and bread-like of all the breads I've made thus far. It has a very nice and pliable texture, and doesn't crumble apart. It seems to hold up very well as an open-faced or regular sandwich. I know I'll be making it again, and most likely it will be a double batch. If you want to make extra you can freeze half of your flat-bread for later on. It will keep wonderfully for up to 3 months in your freezer. Place it in your fridge to thaw and warm in your oven (set at it's very lowest heat) or in your dehydrator to remove any extra moisture after your bread has thawed.
Also - while this recipe is very simple and plain, don't think that you can't make it more exciting! Add dried herbs or spices for a flavor kick. Be adventurous!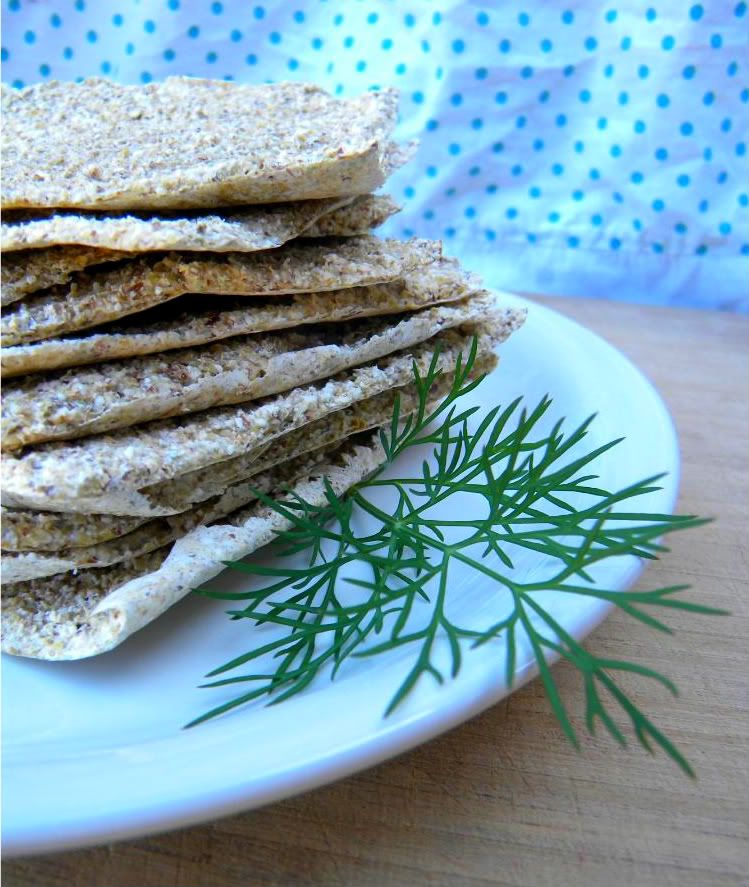 Sprouted Buckwheat Flatbread
Step 1.
Making your flat-bread
5 c Sprouted Buckwheat groats
Sea Salt to taste (I used 1 tsp)
Place your sprouted Buckwheat and Salt in your Food Processor (you could also do this by hand - but it may take some time) Pulse until your Buckwheat has broken down into an even meal-like texture like this: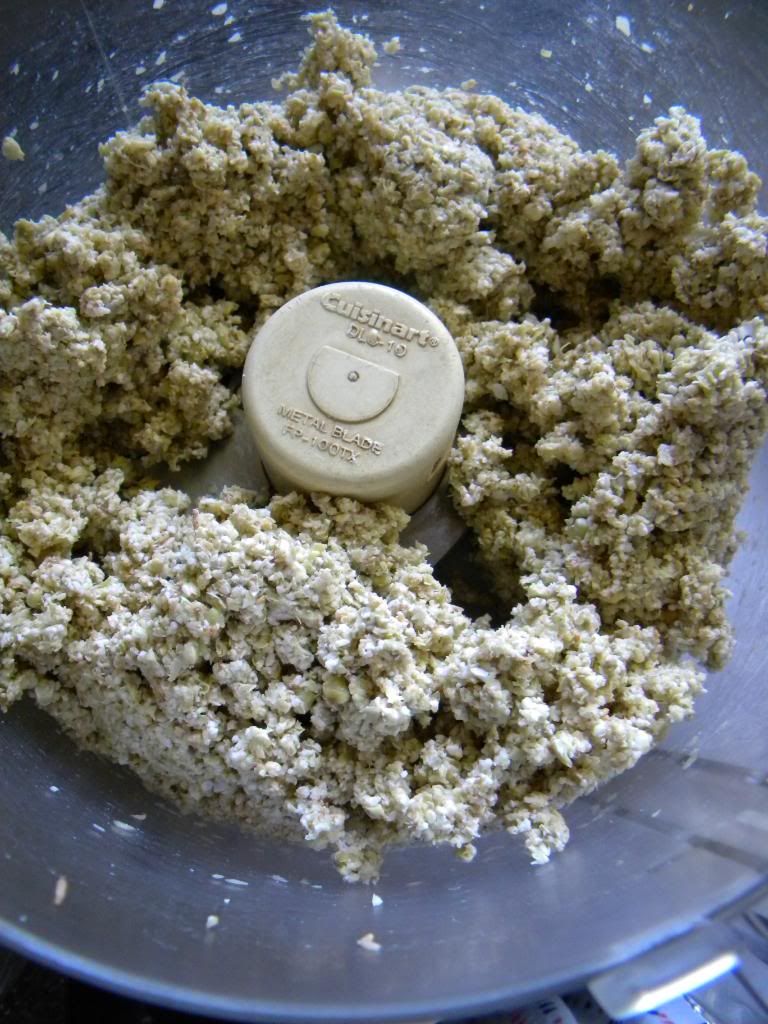 In a large mixing bowl combine your ground Buckwheat and Salt, and add the following:
1/4 c Flax seed meal mixed with 6 Tbsp Water - let your Flax seed meal and water sit for a couple of minutes until all of the water has been absorbed by the Flax seed. This is the "glue" for your bread!
Mix all of your ingredients everything together with an electric or hand mixer.
-
Step 2.
Assembling and Warming your Flat-bread
Divide your flat-bread mixture into either quarters or half (this helps with rolling out an even thickness).
Sandwich your flat-bread between two sheets of parchment paper (for detailed assembly see
example here
).
Roll your mixture out into desired shape, keeping your flat-bread no thinner than 1/4 inch. Any thinner and you will run the risk of your bread breaking as it dries.
-
Dehydrator Method: Place your Bread (with parchment paper on the bottom) into dehydrator and proceed to heat for 2 hours. After 2 hours remove your flat-bread from the dehydrator and peel off the parchment paper (it should easily peel off at this point). Let your bread cool off - and you will find that as it cools it will become less crisp and more pliable. Your finished bread should be firm but NOT hard...unless of course you prefer a cracker type bread. If all else fails you can put it back into the dehydrator for longer.
---
Conventional Oven Method: Place your bread (with parchment paper) onto a cookie/cooling rack. Place the cooling rack onto a baking sheet. Place the bread, rack, and sheet into your oven, leaving the oven set at it's very lowest heat with the door cracked open (roughly 6 to 7 inches open). You will want to check your bread every hour to make sure it doesn't harden or cook to quickly. Turn your bread over after the first hour, and remove the parchment paper (it should peel off very easily at this point). Your bread should only take roughly 1 and 1/2 hours in the oven. Your finished bread should be firm but NOT hard...unless of course you prefer a cracker type bread. Remove your bread from the oven and let it cool. As it cools it will become less crisp and more pliable.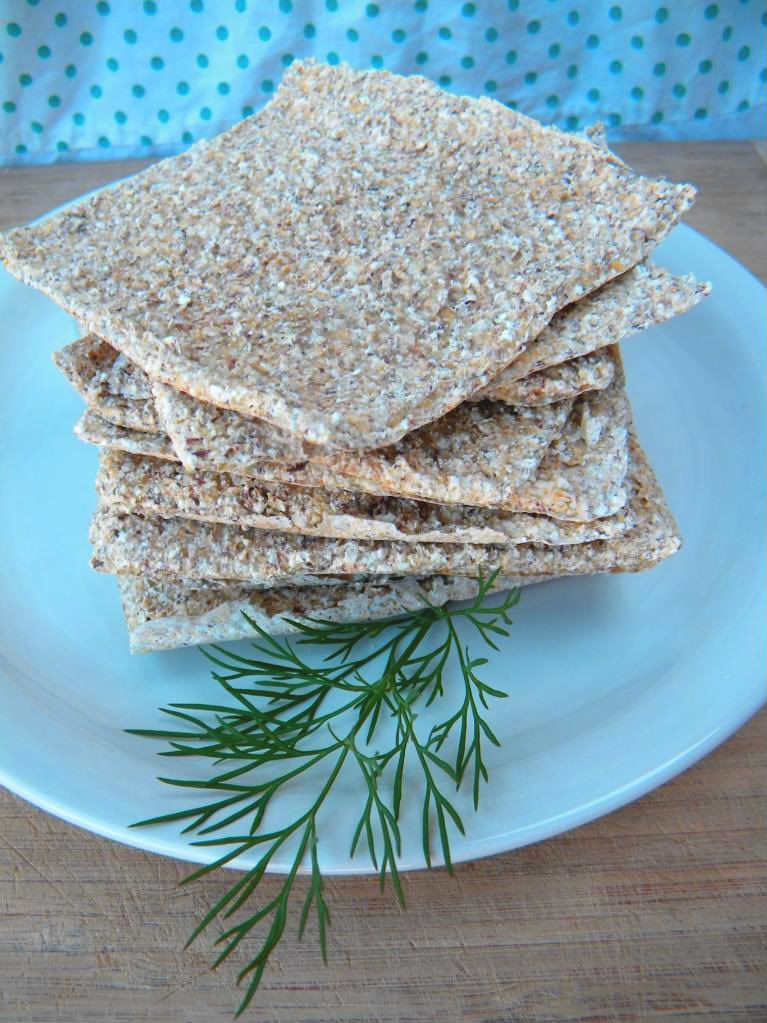 Yum in my tum!
Happy Friday and happy eating!
xoxo,
Sarahfae - AtV