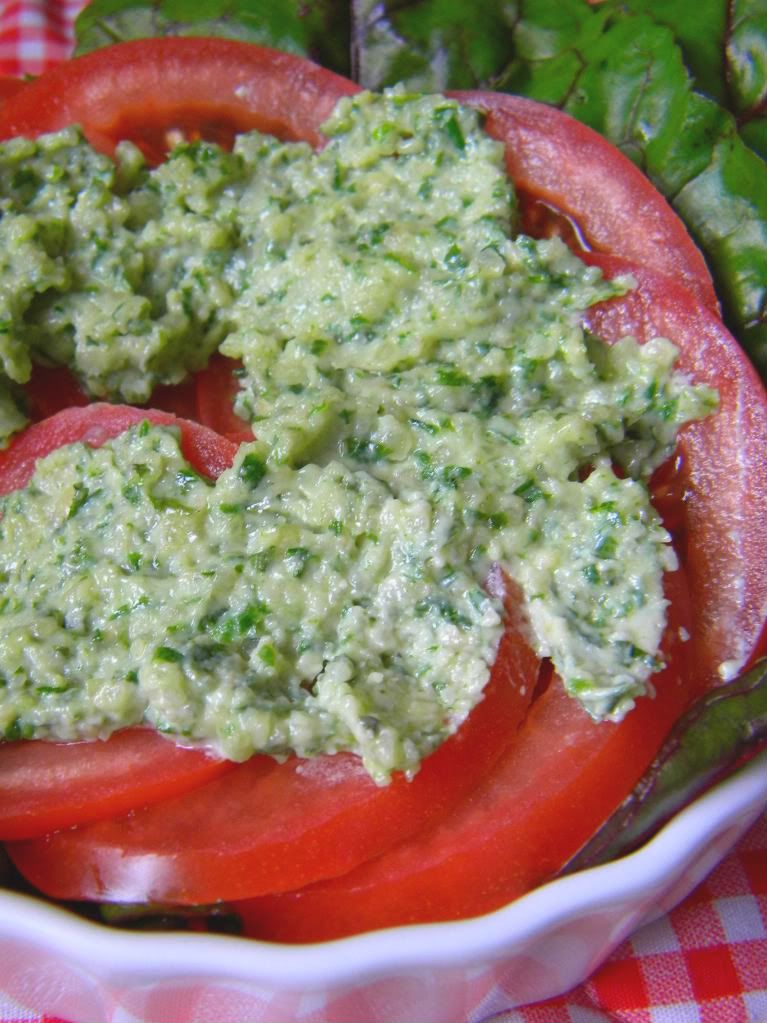 Remember my Farmers Market Carrots from
this post?
Before I purchased these lovely Carrots I had a nice conversation with Pete of
Willow Creek Farms
about what I was going to do with the Carrot-tops. I told him I wasn't exactly sure, but I knew I didn't want to let them go to waste. The thing about these greens is they can often border on slightly bitter, and really don't have a ton of flavor otherwise. The greens alone are rich in minerals, protein, and potassium - and the bitterness of the green can be wonderfully transformed when combined with the right amount of acid.
Want to know a secret about me?
Okay, maybe it's not really a secret - but here goes:
I don't like fresh Basil.
How scandalous!
The truth is, fresh Basil has always upset my stomach. So I usually avoid pesto unless it's in very small amounts. Today's recipe is my version of a creamy pesto-like spread. If course, you can always omit the Chive and add Basil if you prefer. No rules here, only suggestions!
Regardless of whether enjoy Pesto with or without Basil - this recipe is a wonderful way to consume the nutrient rich Carrot-top. So the next time you buy a bunch of Carrots, chop off the greens, place the cut ends in glass with a little bit of water (this will keep them fresh until you're ready to use them) and make some Carrot-top Pesto!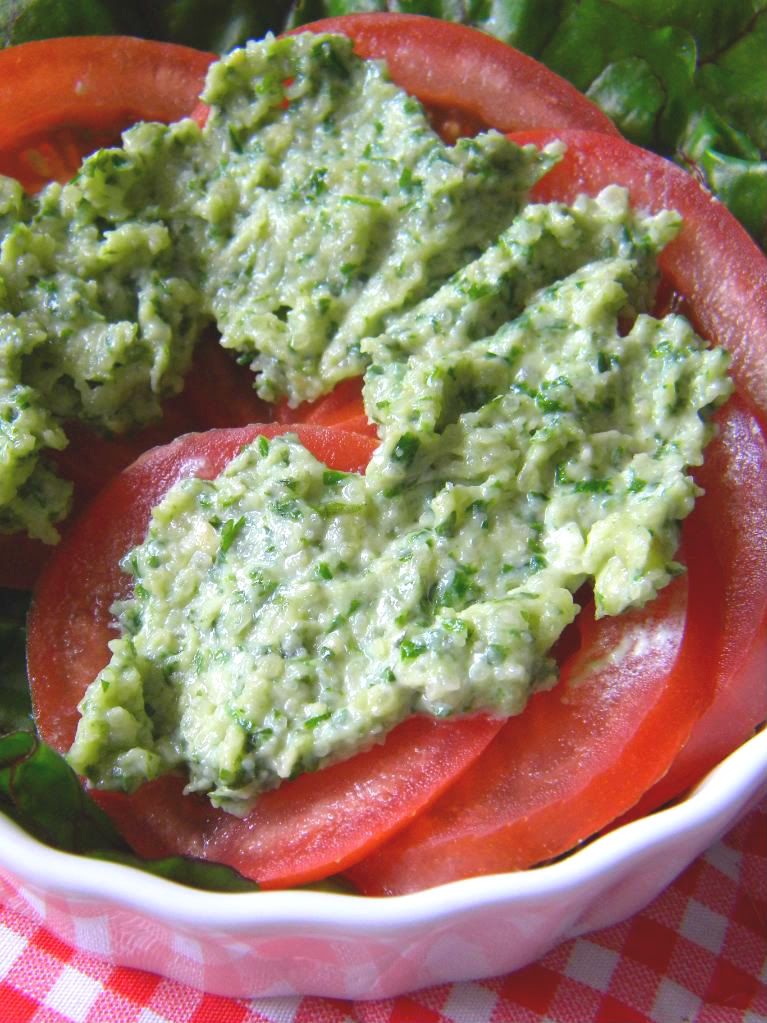 Creamy Carrot-top & Chive Pesto
1/2 c Macadamia Nuts - chopped/ground: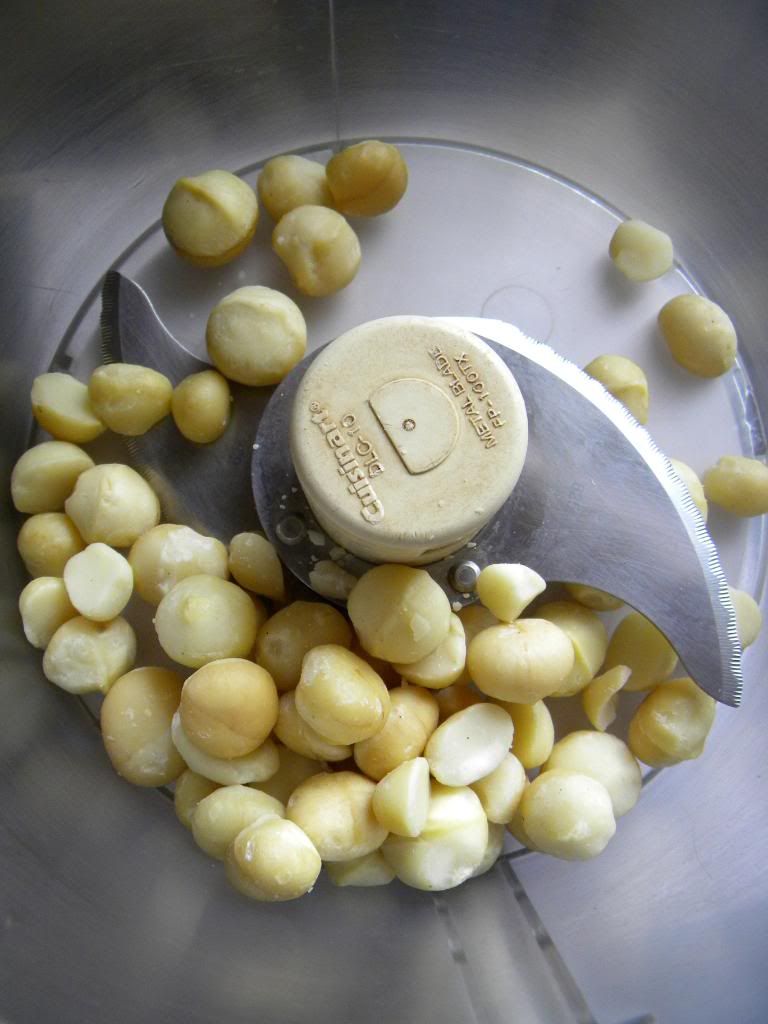 After you've chopped/ground your Mac nuts add the following into your food processor:
3/4 c Carrot-top Greens
1/3 c Chive - chopped
2 tsp Garlic - minced (or to taste)
3 to 4 Tbsp Lemon juice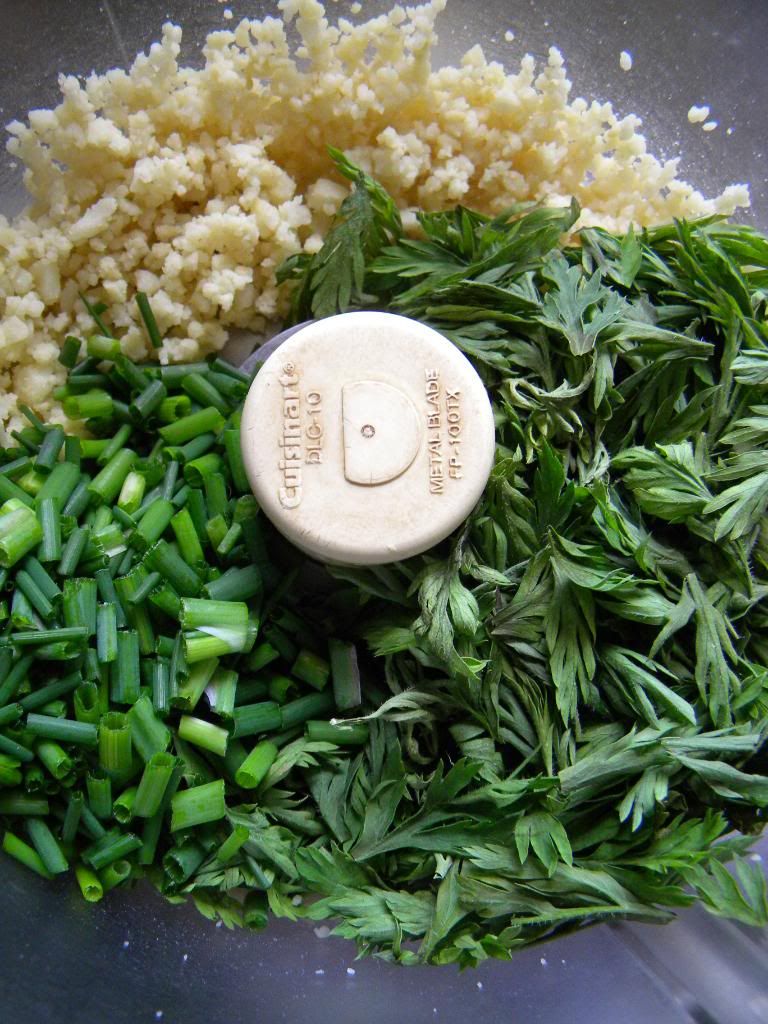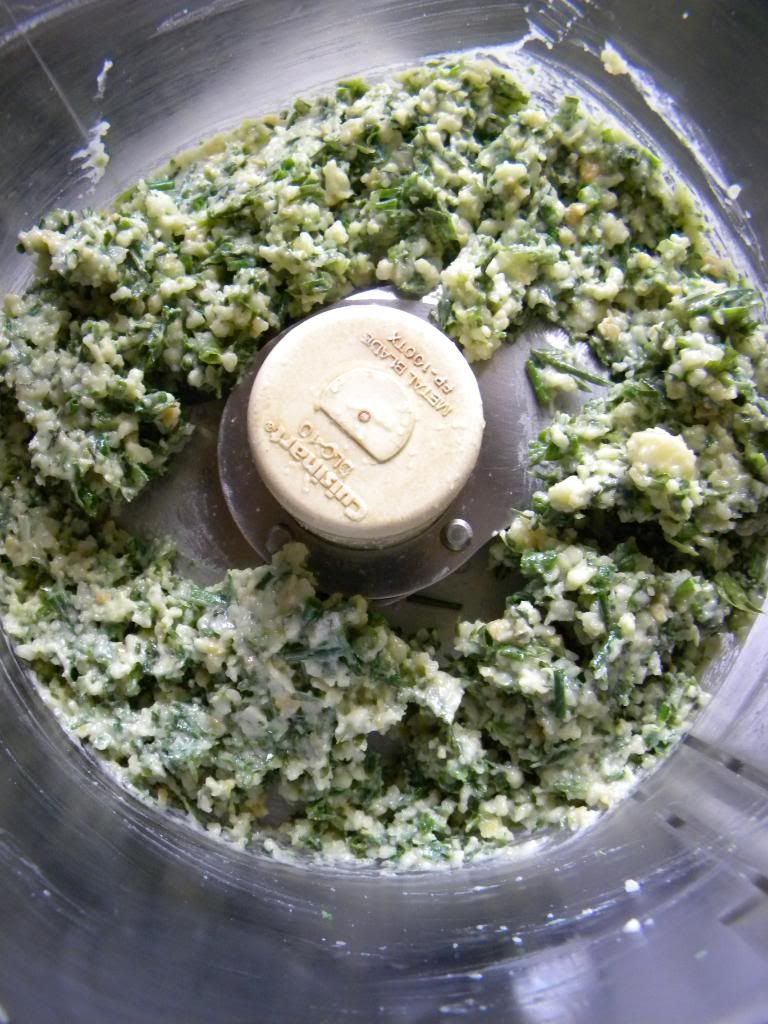 Pulse all of the above together and slowly drizzle in:
1/4 c plus 2 Tbsp Grape seed Oil //or// Extra Virgin Olive oil
Puree until creamy, but don't puree too much. You want to leave a little bit of texture to the nuts and greens.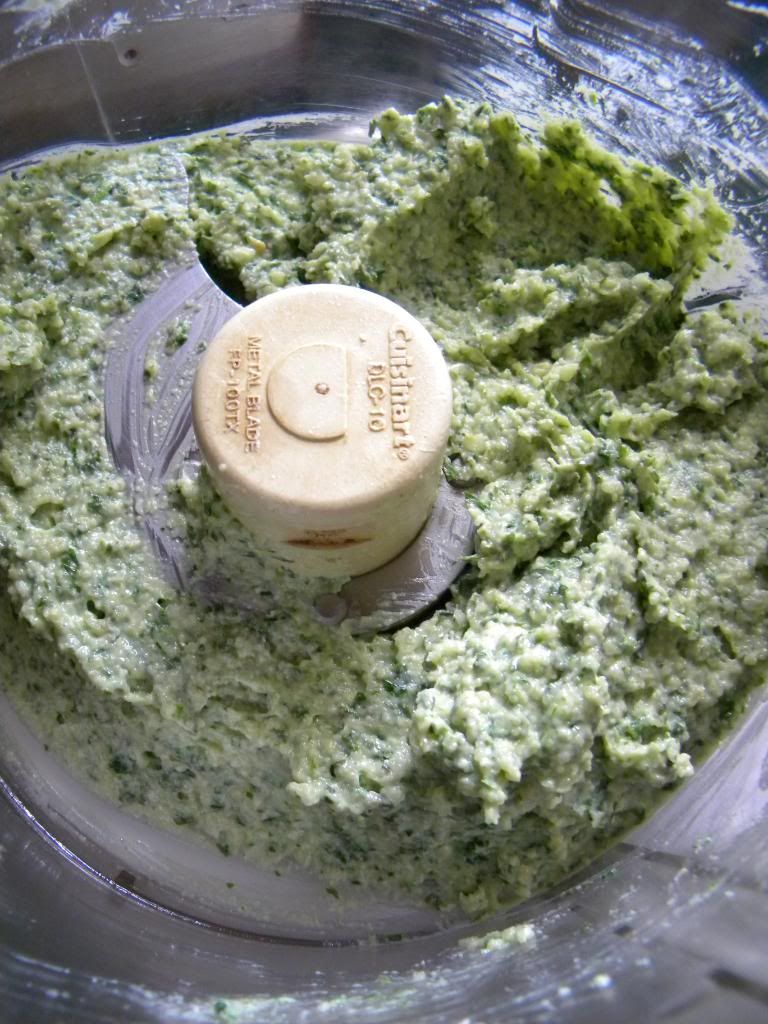 Store this Pesto in an air tight container in your fridge and it will keep for up to 2 weeks.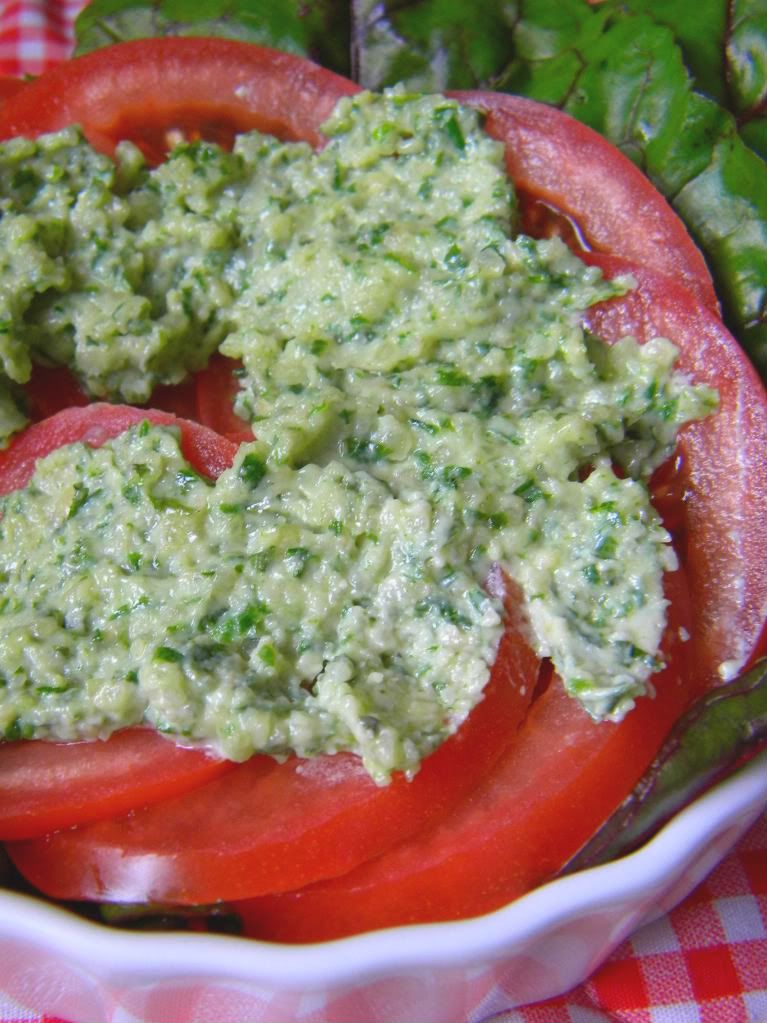 You can enjoy this spread with just about anything:
Sandwiches, a veggie platter, lettuce wraps, appetizers, pasta, or your protein of choice.
xoxo,