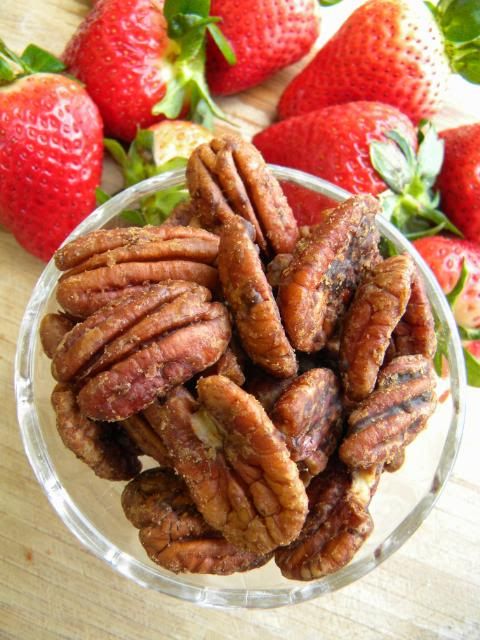 While this may not look like much I promise you this recipe is more than amazing, and should find it's way into your kitchen sooner than later! So far these Pecans have been in my salads, breakfasts, desserts, and my purse as an "on-the-go" snack. I have to be careful though...they're pretty darn tasty, and too much will definitely give me a tummy ache.
Also - no fancy kitchen tools needed for this one! Yay!
-
A Note about this Recipe
The only other sweetener outside of whole Dates or Date Paste that you'll find in my kitchen is
Coconut Crystals
(some of you might also know it as Coconut Palm Sugar). While the price of
Coconut Crystals
can be a little steep,
and
it's still a fairly new(ish) product - I've fallen head-over-heels with its brown sugar like taste. The fact that it's a dry sweetener allows me a lot more creative room in the kitchen too. So if you haven't yet, then get yourself some Coconut Crystals!
-
AtV Candied Pecans
Pay special attention to the *water portion of this recipe!
2 c Pecans - whole or roughly chopped - set aside in a medium mixing bowl
Candied Syrup Mixture:
In a small mixing bowl combine the following:
1/2 c Coconut Crystals
1 pinch of Sea Salt
1 tsp Lemon juice
1 tsp Vanilla
*3 to 4 Tbsp Warm//or//Hot Water
*Slowly add each Tablespoon of water while mixing at the same time. It's important that your water is warm/hot because this will help in dissolving the Coconut Crystals into the right consistency.
Your desired Syrup consistency will be something along the lines of a slightly thinner version of Molasses. (Sorry for not photos of this!)
Once your Candied Syrup Mixture has been made proceed to add it/pour it over your Pecans (in a medium sized mixing bowl) and mix together evenly until your Pecans have been coated.
-
Heating/Drying Method
Spread your Pecans evenly out onto either a Parchment lined Dehydrator Sheet or Baking Sheet and proceed with one of the following options.
Conventional Oven: Set your Oven at its lowest heat, leaving the oven door cracked open - place your Pecans into the oven and leave them to dry for 30 minutes to 1 hour, or until they are dry to the touch and no longer sticky.
Dehydrator: Place your Pecans in your Dehydrator and let them dry until they are no longer sticky to the touch. This should take roughly 1 hour.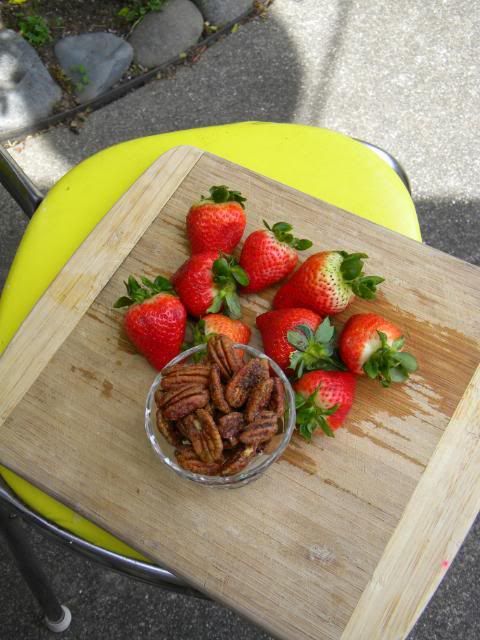 Another lovely day for an outdoor photo-shoot!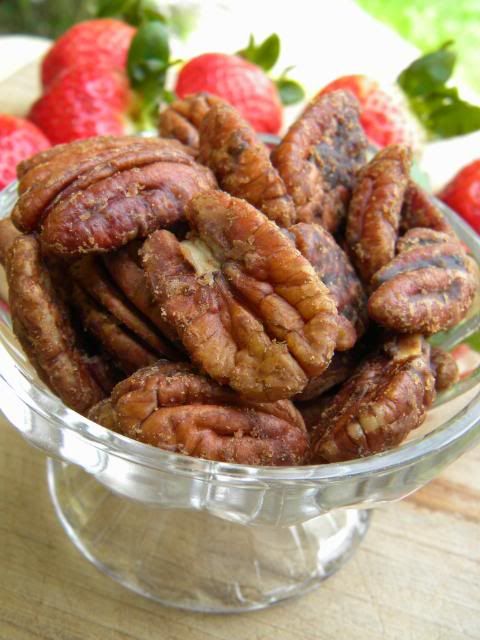 ---
P.S. Lookie what I'm gonna be doing this weekend...finally!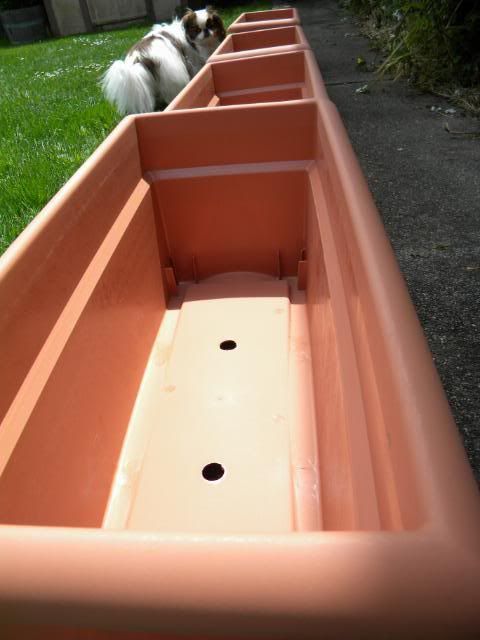 xoxo,