Well, well, well. Who's been a tad bit naughty today?
My deepest apologies for the absence of a new recipe. My lack of planning ahead bit me in the tukas when I got home from running errands this afternoon and decided to prioritized working out and family time over being in the kitchen. I hope you'll accept these two "not-so-new" recipes instead while I hang my head in shame and spend most of tomorrow playing catch-up.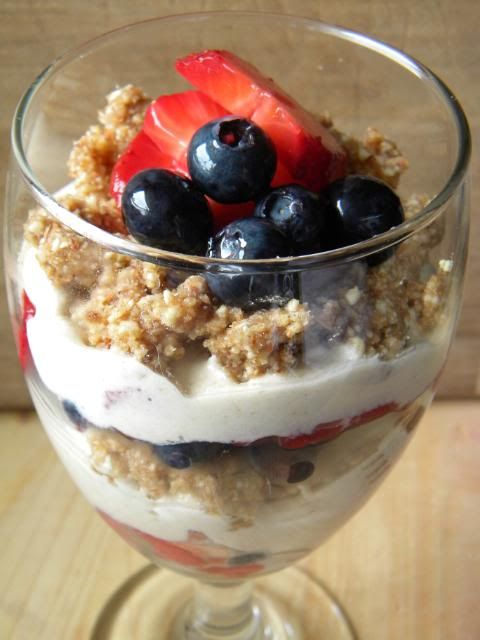 I've been eating a lot of this kind of food in the first part of my day - it's so filling and even a perfect in-between meal snack too!
-
Not only is this super pretty it's the perfect addition to any brunch!
---
Also if you haven't yet, you should visit my wonderful friend Lacey, at
Lacey Loves Food
.
Not only is Lacey a wonderful friend of mine, she's inspiring, bright, and as sharp as the knives she uses to make her tasty vegan food. Go show her some love from me - and check out her awesome
chili spice mixture recipe
too.
As for me, I promise I'll be back this Friday with my recipe for Rustic Pea & Sprouted Quinoa Salad - the perfect addition to any backyard Barbecue:
xoxo,