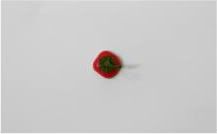 Today's recipe will not be posted in observance of the tragic and devastating circumstances surrounding the Japanese Earthquake.
Please take a moment to think about the role you can play in part to help out those who are less fortunate and suffering loss on such a large scale.
Thank you.
Feel free to comment leaving links to Japan Disaster Relief Programs:
-
-
xo,
Sarahfae - AtV
On a personal note:
Things in my little coastal town are okay. There's seems to be quite a bit of panic, but none of it is relevant to where I live, and thankfully our home isn't threatened. I woke up this morning to the sound of the Tsunami Alarms and that was pretty surreal. There's a smaller Coastal town just an hour north of us that's being hit with some pretty bad waves, and so far there's been quite a bit of damage reported to boats in the harbor.