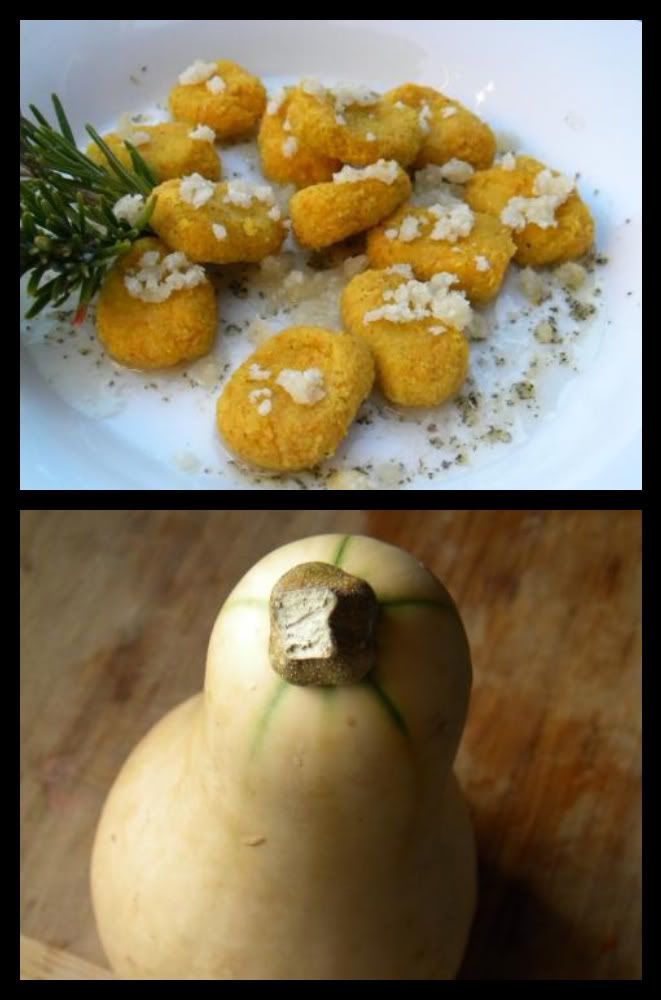 I wanted to call these tasty little buggers "Gnocchi", but being that I've never had real Gnocchi before I decided to go with "Dumpling" instead (basically the same thing, right?). Call them what you will, either way these amazing little squash infused cuties are SO good, and excitedly I'll be adding them to my personal Holiday menu this year.
Butternut Dumplings with Sage "Butter"
This recipe yields roughly 3 dozen small dumplings: 1"length by 3/4" width and 1/2" thick. It's not a lot if you're planning on serving it to more than 3 people as a side dish. I would recommend doubling or tripling this recipe if you're planning on entertaining a group of people.
Step 1.
Making your Dumpling
1/2 c packed Butternut Squash - shredded
1 c Macadamia nuts
1 tsp Nutritional yeast
1/2 tsp dried Thyme
1/2 tsp dried Rosemary
1/2 tsp Onion powder
1 tsp Lemon juice
1/2 tsp Pepper
1/2 tsp Sea Salt - or to taste
1/4 c Water
Combine all of the above ingredients into Food Processor and puree for 5 minutes, stopping to scrape down the sides of processor as needed. Transfer your mixture to a mixing bowl - it should look like this:
-
Step 2.
Assembling and Warming
Each Dumpling should be roughly 1 tsp of the Dumpling mixture. You can do this with a spoon, or with your hands (be prepared to get a little messy if you use your hands). Shape/roll your dumplings into 1" x 3/4" and 1/2" thickness. Transfer those cute little buggers to either your dehydrator or conventional oven and see below for appropriate warming/heating directions:
Raw Dumplings in Conventional Oven:
Set your Oven to its very lowest heat, leaving the door closed until your Dumplings have been Assembled ---
Place your Dumplings onto a piece of parchment paper, place parchment paper onto a cooling rack, and place cooling rack onto a cooking sheet. Place your Dumplings into your warm oven- leaving the door cracked open - for up to 2 to 3 hours, checking to make sure they aren't getting to dry (they will get too dry and become crumbly if left in the oven too long. Remove dumplings when firm, but still tender in the center.
-
Raw Dumplings in a Dehydrator:
Warm dumplings in dehydrator for 3 to 4 hours, checking after 2 hours and flipping them over. Remove dumplings when firm, but still tender in the center.
Sage "Butter"
Make this in your blender or food processor and let it sit for at least an hour so the sage can infuse it's flavor into the oil.
1/2 c Walnut Oil //or// Canola oil
1 Tbsp + 1 tsp Lemon Juice
1 tsp dried rubbed Sage
1/2 tsp Nutritional yeast
1/4 tsp Sea Salt
Blend all of the above ingredients well.
---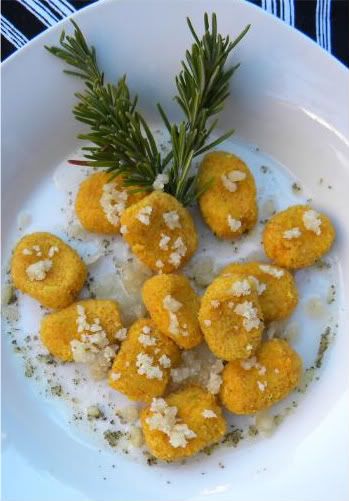 Serving Sage "Butter" with Butternut Dumplings:
If you're planning on making this dish as a part of a holiday meal then I recommend serving the Dumplings dry in a dish, with the Sage "Butter" next to it in a separate dish (with a spoon) so your guests can drizzle the "Butter" on top of their dumplings. Otherwise, if you let your dumplings sit in the "Butter" then they can become soggy and totally unappealing in texture (but still tasty though).
---
Are you guys getting as excited as I am about the Holidays?!
Don't forget to check out these other yummy recipes if you're looking for more tasty menu options: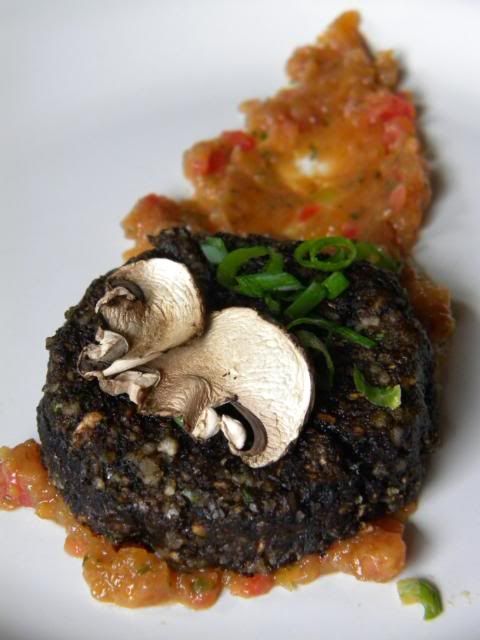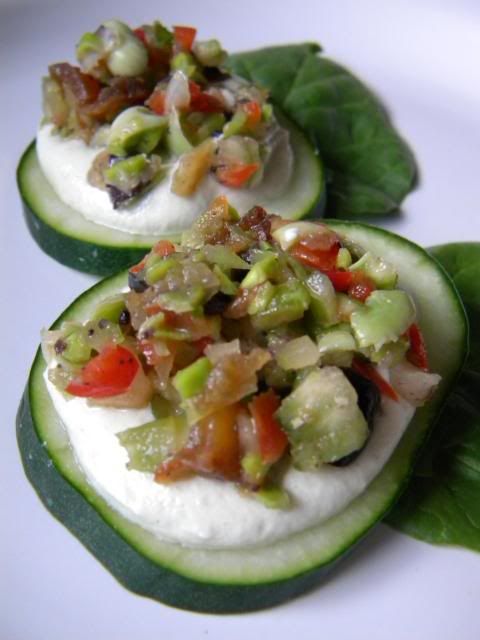 xoxo,