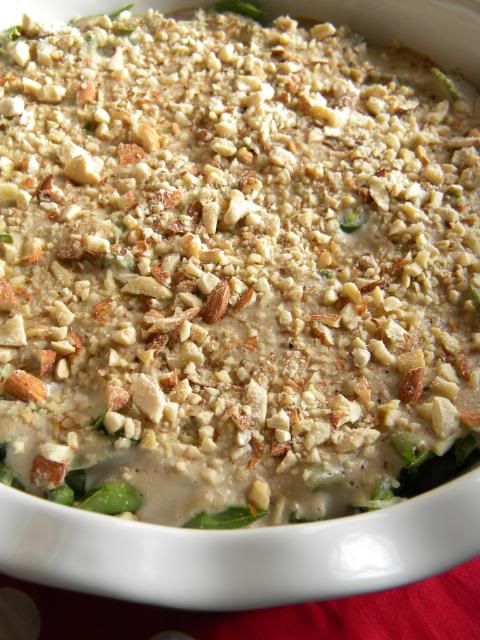 Easy Raw Vegan Green Bean Casserole!?
This deserves a little story, so lets go back in time for a minute shall we?
When I was a little kid during the holidays we always had so much fun...
(embarrassing Holiday photo of me -far left- with three of my four super rad brothers)
...on top of fun we always had a LOT of amazing food. Thanks Mom & Dad!
One of the only dishes that I remember avoiding like the plague was the Green Bean Casserole. I didn't know much about this dish, but here's what I did know: The green beans were frozen, the "cream" part of the casserole came out of a can, and the top of the dish was always some weird form of flavored onion chips.
I think that's about it, right?
To this day I've still never tried a
Traditional Green Been Casserole
, but in preparation of my own Holiday menu I knew that I was ready to give it a shot, in my own personal way. I am SO glad that I did you guys, because, well lets just say that the results were "dance-worthy". And I did just that. On top of eating an enormous bowl of the 'Casserole' all to myself (hey, somebody had to taste test it!). One of the really great things about this recipe is that it can be made with or without fancy kitchen tools - just be sure to read the recipe for complete details on how to make this dish sans a Food Processor.
AtV Green Bean Casserole
Step 1.
Green Beans
In a mixing bowl combine the following:
1 lb (2 1/2 to 3 cups) fresh Green Beans - sliced on the bias, or chopped however you like
1 Tbsp Lemon Juice
1 tsp
Coconut Nectar
//or// 1 tsp Date Sweetener
1/2 tsp Garlic Granules //or// Garlic powder
1/2 tsp Onion Powder
Mix all of the above ingredients into a bowl and let marinade for at least a couple of hours. I let mine marinade overnight.
-
Step 2.
Caramelized Onions
1/2 Large White Onion - thinly sliced.
Toss Onion in a pinch of salt and 1/2 tsp of Canola oil
Dehydrator:
Place sliced Onion onto Parchment paper and Dehydrate for 2 hours or until "wilted" looking. Remove and refrigerate until ready to assemble Casserole.
Conventional Oven:
Place sliced Onion onto a sheet of Parchment paper, place parchment paper onto a
cooling rack
, place cooling rack onto a
cooking sheet/pan
. Set oven to lowest heat possible, leaving the oven door cracked open place your Onions in oven and "dry" them for roughly 1 hour, or until "wilted" looking.
-
Step 3.
Almond-Onion Topping
Into a zip-lock baggy combine:
1/2 c Amonds
1 tsp Onion powder
pinch of Salt and Pepper
Get out your roling pin or heavy flat skillet and pound those Almonds into a crumble!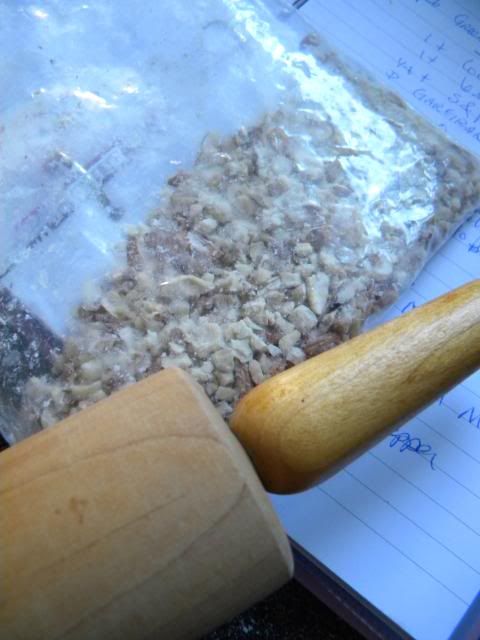 -
Step 4.
Creamy Mushroom Sauce
You can make this sauce in either a Food Processor or by hand. Please read carefully for *directions to successfully make this by hand.
*By Hand:
1/2 c raw unsalted Cashew Butter
Food Processor
: 3/4 c raw Cashews
1 tsp Lemon juice
1 tsp Onion powder
1 tsp Nutritional yeast
1/4 tsp ground Celery Seed (celery salt will work, just be careful with any additional salt)
2 pinches of dried/ground Thyme
*1 or 2 Handfuls of dehydrated Crimini Mushroom - crumbled (you can usually find these pre-dried at any grocery store, just ask!)
Salt & Pepper to taste
*1 c Water
*By Hand:
In a large mixing bowl combine all of the sauce ingredients.
Crumble your Mushroom
into the bowl. Proceed to slowly add your water, whisking as you go. You may not end up needing the entire cup of water, so be careful to not add it all at the same time! Once all of the ingredients have been mixed together move on to assembling your Casserole!
In Food Processor/Highspeed Blender
: Combine all of the sauce ingredients including Mushrooms and Water. Puree until smooth - for roughly 3 to 5 minutes. Now get ready to make that casserole!
-
Step 5.
Assemble & Heating your Green Bean Casserole
Heating with a Conventional Oven:
Set your Oven to its very lowest heat, leaving the door closed until your Casserole has been Assembled ---
Add your Caramelized Onions and Green Beans together in a Shallow Casserole dish, spreading them out evenly. Pour your Sauce over/on-top of your Green Beans. Top it off with the Onion Almond Crumble. Place your Casserole dish into the warm oven -
leaving the door cracked open
- for up to 1 hour. Remove when warmed through and ready to eat!
-
Heating with a Dehydrator:
Assemble Casserole as noted above in a very shallow Casserole dish. Warm in dehydrator for 2 to 4 hours. When Beans are warmed through remove from Dehydrator and serve immediately!
Disclaimer:
You may want to make a double batch of this, since no one at your Holiday meal will have ever tasted a Green Bean Casserole this amazing! It will go fast!
...one more just because it's so yummmmm...
Now go and put this on your Holiday Food Menu!
And don't forget about these Easy Raw Vegan Recipes too: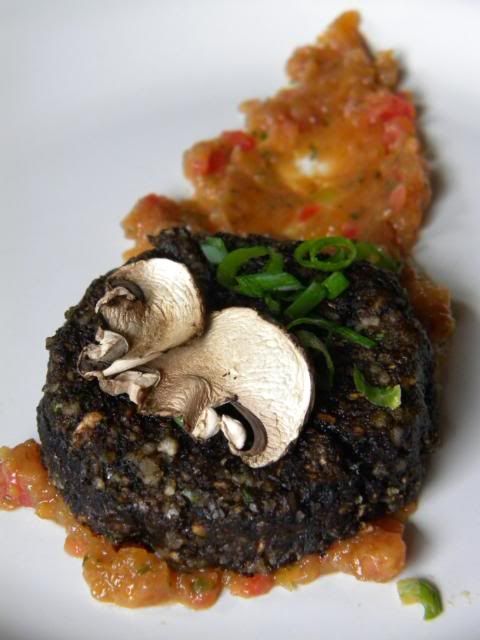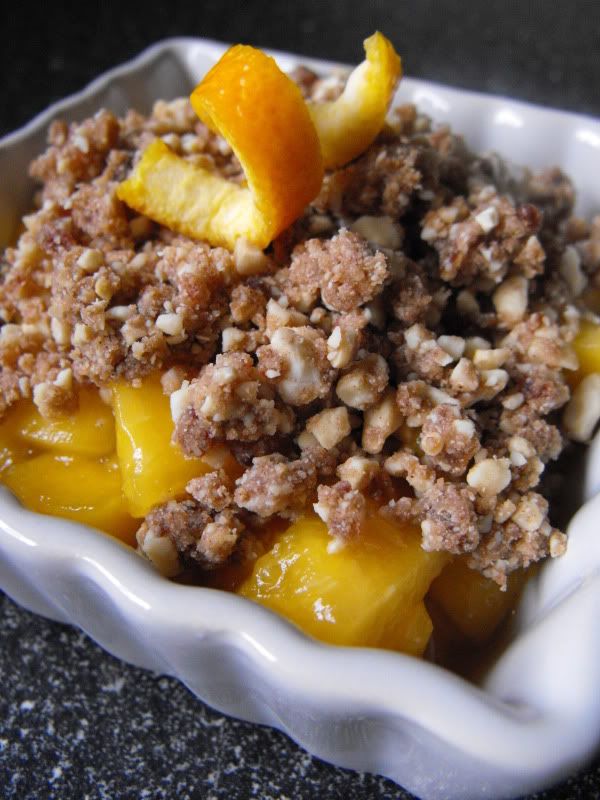 xoxo,