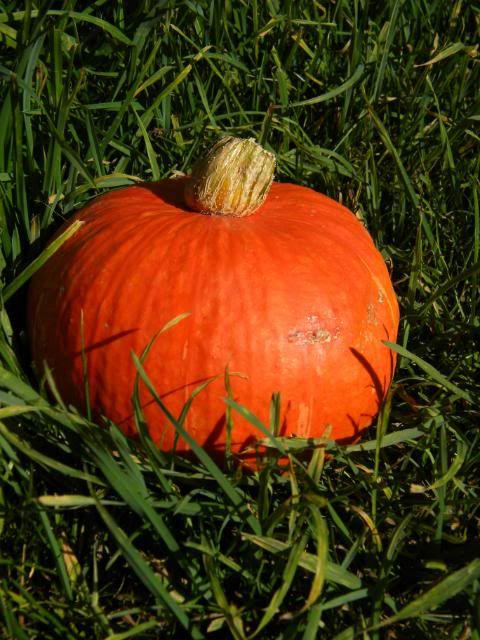 ...okay maybe I'm a little behind on the second one, but I'm still really excited, back to good health (after a very strange mystery bug), and ready to start working on lots of Holiday recipes to share with you all.
This week's
"Weekly Veggie"
might even extend into next week if I'm still feeling inspired, and at this point it's looking pretty good.
Contrary to how this might appear, I do not have a pumpkin patch in my backyard. But I do have two very curious pups.
---
Funny thing, my only real experience with Pumpkin in the past has been pie - which I'm actually not a fan of at all.
I've been anxiously waiting for Pumpkins to show up at my local Farmers Market so I could delve into the endless possibilities of this popular orange squash...Addicted to Veggies style.
Tomorrow I'll be back with a yummy recipe for a soup that will convert just about any Pumpkin critic (including myself):
Savory Cream of Pumpkin Soup
xoxo,