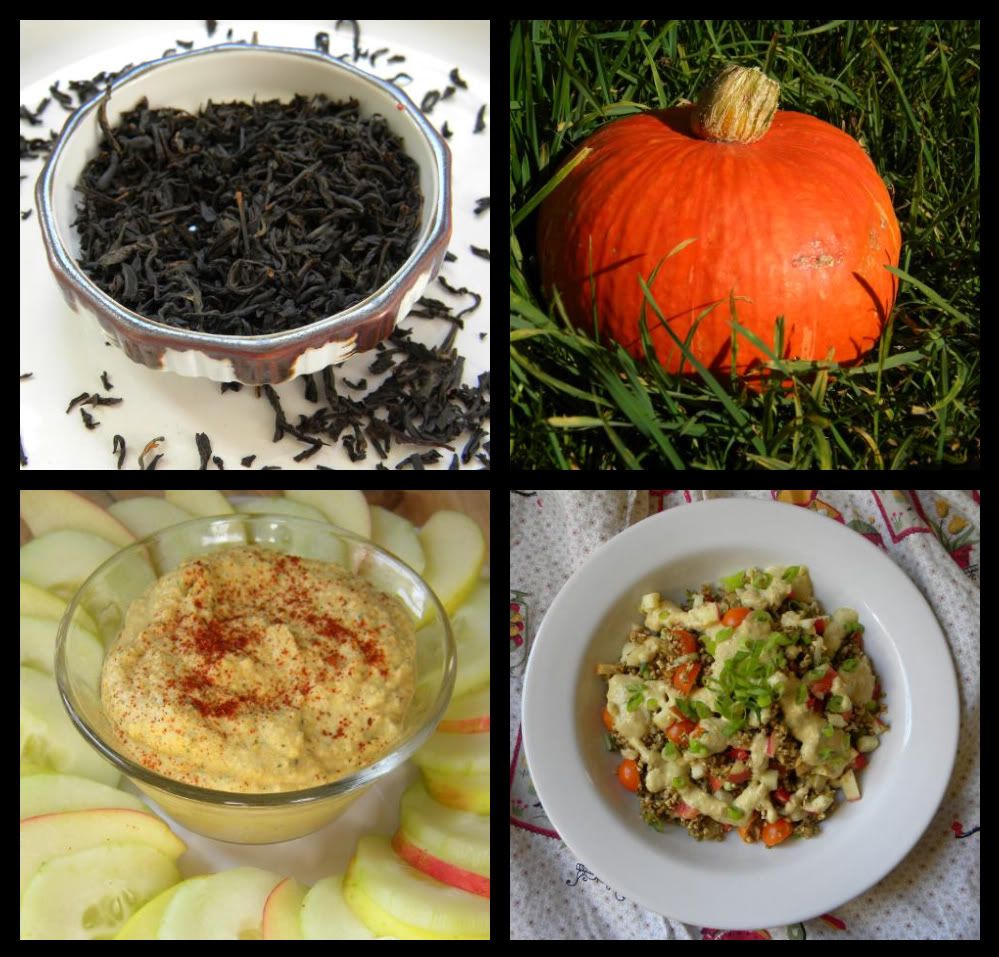 A few months ago Mister AtV and I went down to our local coffee shop to enjoy a cup of caffeine and listen to some local jazz. I was at a loss of what to sip on but I've always been a fan of strong black tea, so I asked the adorable guy working behind the counter what he recommended. The tea I tried that night forever altered my perception of teas, and I knew the very instant that smokey liquid hit my taste-buds that I would have to bring it into the kitchen with me.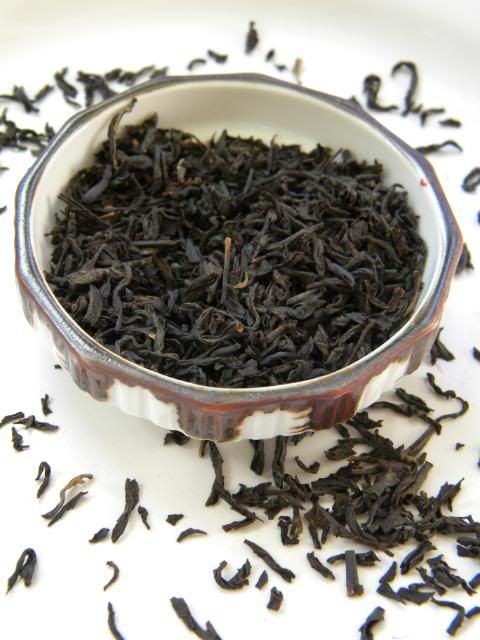 Lapsang Souchong
is a marvel in the world of loose leaf teas. You either love it or can't stand it, because not very many people want to drink something that tastes like a campfire. The method for making this wonderful tea is simple:
The Chinese black tea leaves are dried in bamboo baskets over pine-wood fires. This method of drying the leaves above pine wood smoke infuses the leaves with the most amazing flavor, to me it's very reminiscent of mesquite.
Where can you find Lapsang Souchong Tea?
Most Natural foods stores should carry it (check out the bulk section).
You might find it pre-bagged in some grocery stores, although I prefer to buy it in loose leaf form.
If your town has a local coffee shop that sells loose leaf teas ask them if they carry it. Chances are even if they don't carry it they can easily order it for you!
There is something truly amazing about this tea when combined with food. This next recipe is evidence of just that, and seriously you guys - it's party worthy! If you're looking for an amazing new dip to add to your holiday menu then look no further. You and your guests will not be disappointed.
Smokey Pumpkin Garlic Dip
-
Step 1

. Before hand Prep:
combine 1 c Warm Water with 2 Tbsp Lapsang Souchong loose leaf tea
Let the tea leaves "steep" in the warm water for 1 hour, strain water into a bowl and *set aside.
Your tea water should be a lovely clear Amber color like this:
To speed up your tea "steeping" time place your tea in a clear glass jar and set in the direct sunlight. If you go this route then you will only need to soak your tea leaves for about a half an hour.
-
Step 2. Making the Dip:
1 & 1/2 cups Cashews - soaked 4 hours
(Side Note: After soaking, your Cashews will have expanded in size to roughly 2 cups - this is good)
1 c (packed) shredded Pumpkin flesh
1 Tbsp Coconut Nectar //or// 2 Medjool Dates soaked until softened
1 to 2 tsp minced Garlic (for a milder garlic taste you can opt to use 1 tsp of Garlic granules)
2 tsp dried Parsley
1 tsp Onion powder
1/2 tsp Lemon Pepper
1/2 tsp Paprika
1/2 tsp Sea Salt - or to taste
1 cup of *Lapsang Souchong Tea Water (previously set aside)
Combine all of the above into your food processor and puree for roughly three minutes, until whipped and very smooth.
I recommend pairing this dip with crisp Apple, Cucumber. Or you can simply indulge by the spoonful into your mouth...when no one is looking of course.
---
How about a bonus recipe?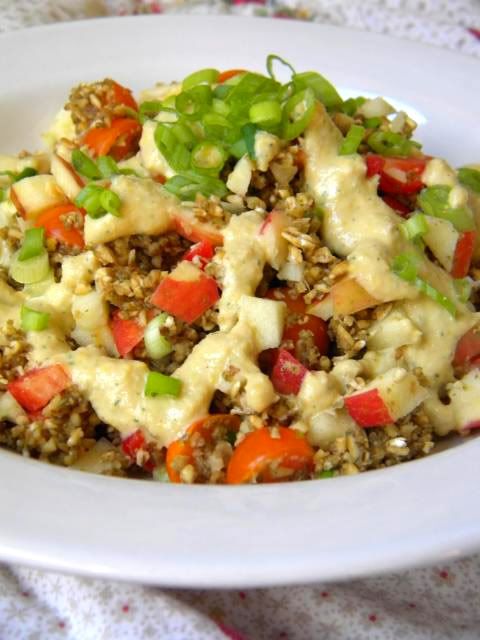 Brown 'Rice' Autumn Salad with Smokey Pumpkin Sauce
Makes 2 to 3 meal sized servings or 5 to 6 "side dish" servings
Step 1. Brown 'Rice' Autumn Salad:
Make a HALF batch of
Brown 'Rice
' - for the Brown 'Rice' in this Salad I chose to chop the Oat Groats a little bit smaller than normal and it seemed to work really well.
-
Combine the following into a mixing bowl:
Brown "Rice"
1 & 1/2 c Apple - chopped (roughly 1 medium Apple)
3/4 c sweet grape Tomatoes sliced in half
3/4 c Red Bell Pepper - chopped
3/4 c Green Onion
Mix together evenly!
-
Step 2. Smokey Pumpkin Sauce:
6 Tbsp Smokey Pumpkin Garlic Dip
1/4 c Water
Sea Salt and Pepper to Taste
In a small mixing bowl whisk together the above ingredients. Proceed to either pour on top of your Brown "Rice" Autumn salad, or mix into the salad.
Enjoy!!
xoxo,
Sarahfae - AtV