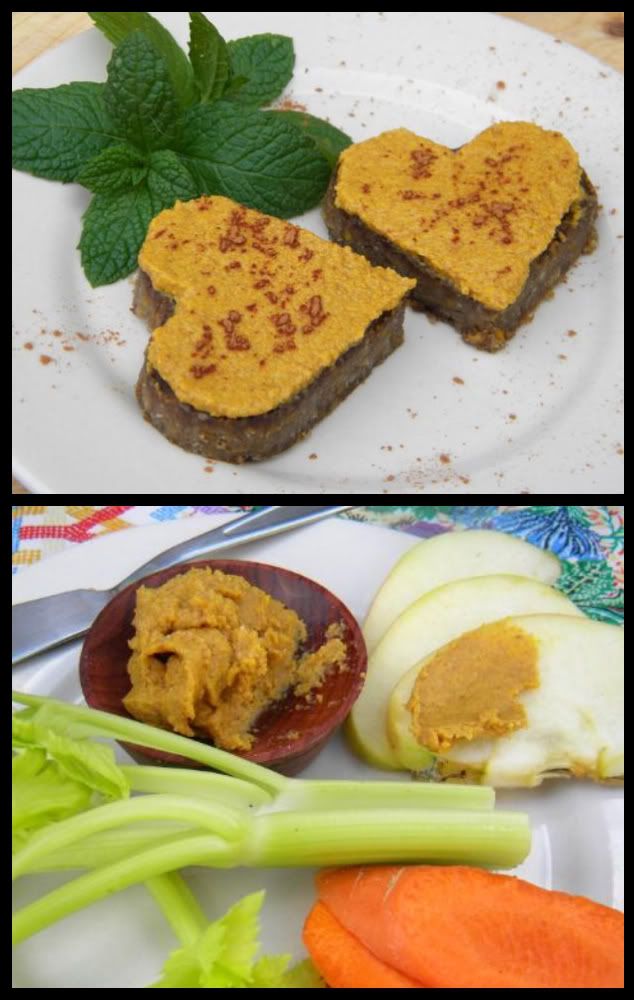 How much do you LOVE Pumpkin?
Even if you're a pumpkin skeptic (I certainly am) these breakfast bars could change your view on Cinderella's infamous Carriage. Heck, this recipe even surprised me!
This recipe does call for a dehydrator - however if you feel like being adventurous and using your Conventional Oven set at a very low heat, then by all means please do, and please tell me about it!
---
The Spiced Pumpkin Butter recipe does not call for a dehydrator (wee!), and it's pretty darn magical all on it's own. So even if you don't have the means to make these delicious breakfast bars, then make this Pumpkin Butter and dance around your kitchen while eating it!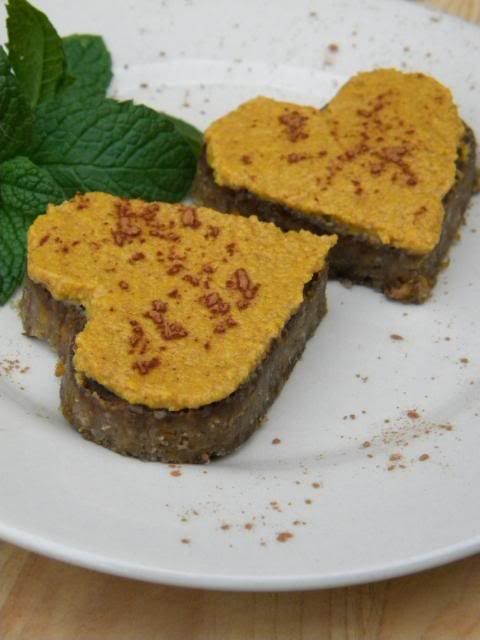 Pumpkin Breakfast Bars
-
Before hand prep: Soften/melt 1/2 c Coconut oil.
I like to do this by submerging the jar of Coconut Oil in a sink full of hot water. You will need to use this oil at the end of the recipe, so make sure it stays in the warm water until you're ready to use it. Of course, if you're not stove-top shy then by all means go ahead and melt your oil on a very low heat in a pan.
-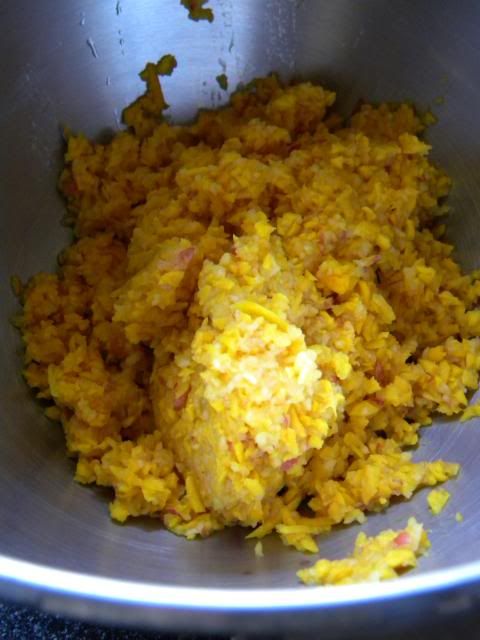 Step 1. Wet Ingredients:
1 c Apple - chopped (I used Gala)
1 c (packed) raw Pumpkin - shredded
In your Food Processor Pulse the Apple & Pumpkin until they are evenly minced. Transfer to a mixing bowl and add the following:
3/4 c Date Paste
1 T Lemon Juice
1 Banana - mashed
1/4 tsp Sea Salt
Proceed to mix all of the above ingredients together evenly - set aside your mixing bowl and move on to the next step.
-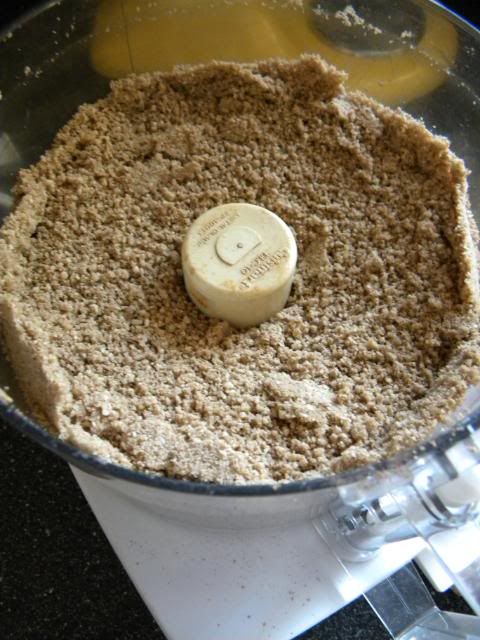 Step 2. Dry Ingredients
2 c Cashews
2 c Sunflower Seeds
2 tsp Cinnamon
2 tsp Vanilla Bean powder //or// Vanilla Extract (if using liquid extract then add to the wet ingredients)
1 tsp Allspice
1/2 tsp Sea Salt
Proceed to grind all of the above ingredients in your Food Processor until finely ground into a meal.
Add your dry ingredients to your wet ingredients from Step 1, and proceed to mix them together thoroughly.
Slowly pour the melted Coconut Oil into your batter while mixing it in at the same time.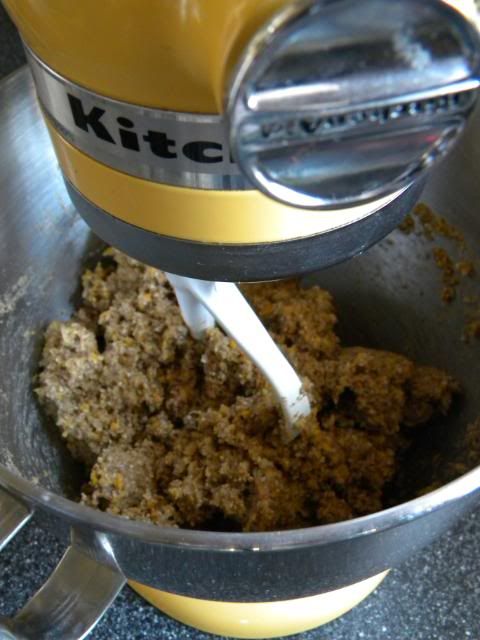 That's Princess Buttercup in action - she's the coolest yellow KitchenAide ever!
-
Step 3. Dehydrating
Once your batter has been evenly mixed together you get to move on to the final step!
In 1 cup portions transfer your Batter onto non-stick parchment paper, spreading the batter until it is roughly a half inch in thickness.You can do this as neatly or as rustic as you'd like:
Breakfast Bar rounds which will eventually be cookie cut into hearts.
Dehydrate your Pumpkin Bars for 10 to 12 hours.
The best way to do this is to have them ready to go in the fridge at the very beginning of your day. Pop them into the dehydrator before you leave for work, and by dinner time they should be done. Once they have chilled in the fridge for an hour or so the Coconut Oil will firm up the bars quite a bit, so don't be discouraged if they're still fairly soft right out of your warm dehydrator. If after chilling in the fridge you find that you would like a firmer bar, then pop them back into your dehydrator for another 4 to 5 hours. Proceed to slice up your bars however you like! Here's another variation of what they can look like if you don't use a heart shaped cookie cutter: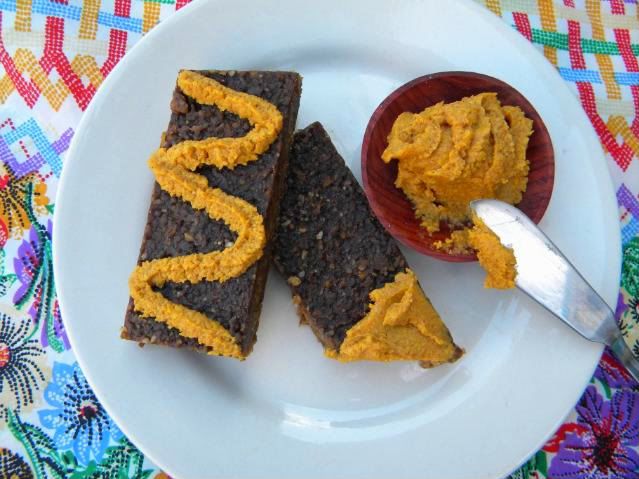 Now, how about a recipe for Spiced Pumpkin Butter?
---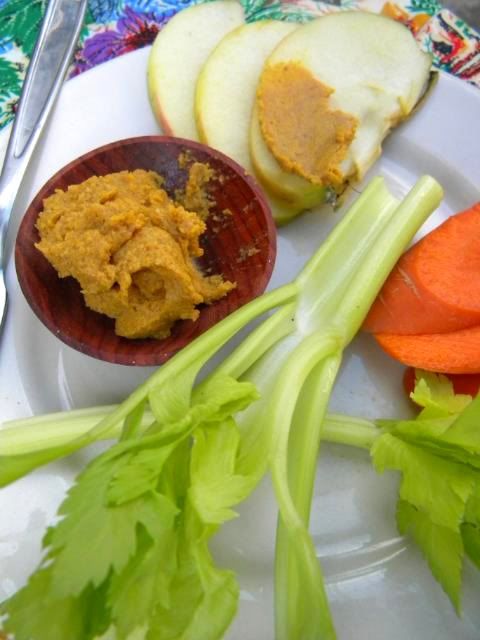 A dessert spread that goes well with just about anything?? Oh you betcha!
Give this one a go - Pair it with Carrot, Celery, Apple, breakfast bars, breads, fruit salad, or slather it on a loved one...it won't disappoint. I may even feature it again in another recipe post - so if you don't make it now, bookmark it for later, k?
Spiced Pumpkin Butter
1 c (packed) raw Pumpkin - shredded
1/3 c Macadamia nuts //or// Cashews
6 heaping Tbsp Date Paste
2 tsp Vanilla
1 tsp Cinnamon
1/2 tsp Allspice
1 Tbsp Lemon juice
4 to 5 Tbsp Coconut Butter
1/2 tsp Sea Salt //or// to taste
Puree the above ingredients until very smooth - roughly 3 to 5 minutes in your food processor should do the job. Wee! You've got sweet Pumpkin heaven in a bowl, just waiting for you to dive into!
My favorite way to enjoy this magical butter so far is by lathering it on top a breakfast bar, right after a 5k run.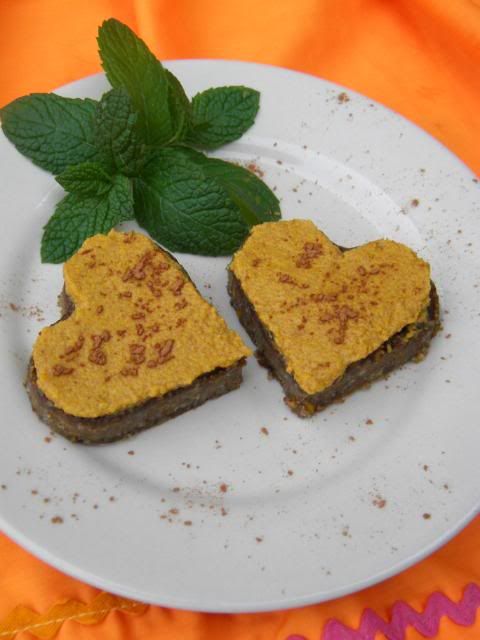 Enjoy!
xoxo,