In spite of my very best intentions I didn't have the time to post this recipe today! Yarg = frustrations!
I'm only able to post a teaser right now as I'm forcing myself to get a good nights sleep (in just a few minutes) in order to be WAY more productive tomorrow...
I should also mention that the recipe is really simple, really good, AND...can be converted into two other things if you're looking for some diversity in your desserts.
Lookie here:
or...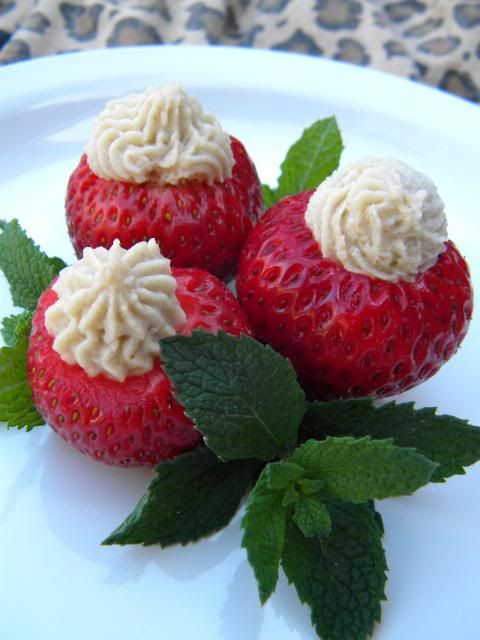 Stay tuned for more details and a full recipe!
xoxo,