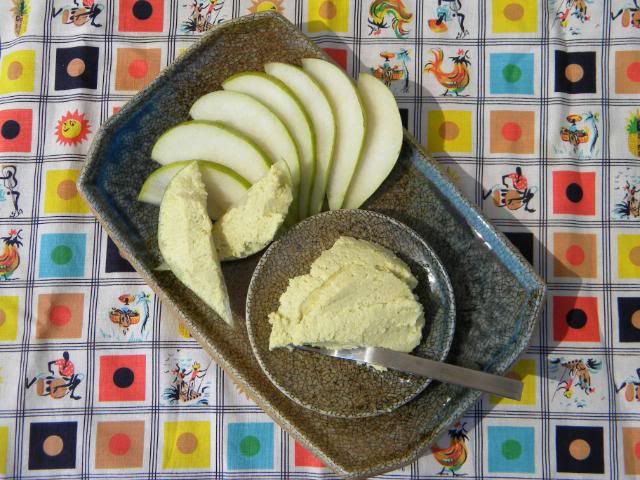 Okay, okay... there's just so many things I want to write about this recipe - starting with how much I love it!
I came up with the idea for this cheeze/spread when my usual craving for "something savory" hit me hard, and I had a limited stock ingredients. If you're a fan of
Caraway Cottage Cheeze
, and want to try another variation of creaminess then I highly recommend whipping up a batch of this!
On a totally unrelated note: I've decided to get more use out of my apron collection. If you've been wondering about the change in my photo backgrounds - that's what you're seeing! I'm always looking to expand my collection --- so if you've got an apron that you want to see featured in an AtV recipe photo I'd be more than happy (and excited!) to provide a shipping address...and even a
tribute recipe in return
!
This recipe goes out to my dear friend
Lora of Jabot's Boutique
- the lovely apron you're seeing in the background of this photo was a recent gift from her and I couldn't love it (and her) more!! Thanks Chicky!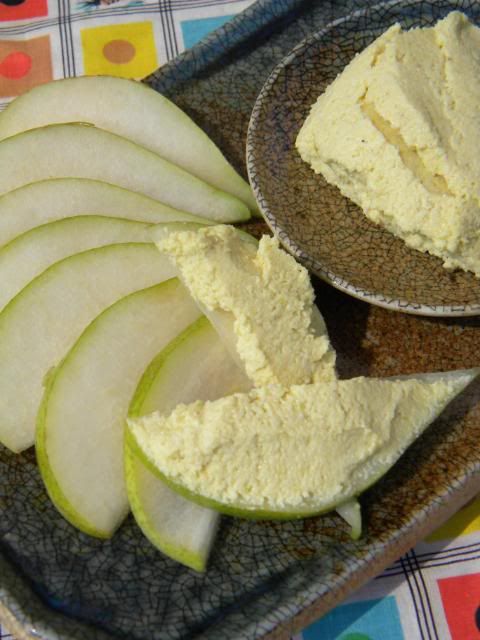 Mac n' Mustard Cheeze
1 c Zucchini - peeled and chopped
2 c Macadamia nuts
3 tsp Yellow Mustard //or// White Dijon
1/2 tsp Garlic Granules
2 tsp Nutritional Yeast
2 tsp Onion powder
1 tsp Apple Cider Vinegar
Puree ingredients until smooth - you will have to scrape down the sides of your food processor once or twice as the mixture will tend to ball up.
-
Enjoy with Apples, Pears, Breads or Crackers, on salads or even in your soups!
xoxo,