This may seem like a really
really
simple recipe (some might even say brainless!) but truthfully I bookmarked it for that fact, in addition to its quick and easy appeal. You can make it on a small scale for a lunch, or a large scale for dinner (or even a buffet). Pair it with
cheeze
(or cheese), pile it on top of greens and you've got a salad with instant dressing, chop it up and stuff it into a wrap with fresh apple and sprouts! Versatility is one of my favorite things about food! Yay!
Thank you to
Good Housekeeping - Company Meals and Buffets
. This won't be the last time you'll be seeing a
Retro to Raw
post inspired by this fancy little pamphlet. In spite of the slightly scary cover art, it's chock full of fun ideas that I just can't wait to share with you all. So without further ado...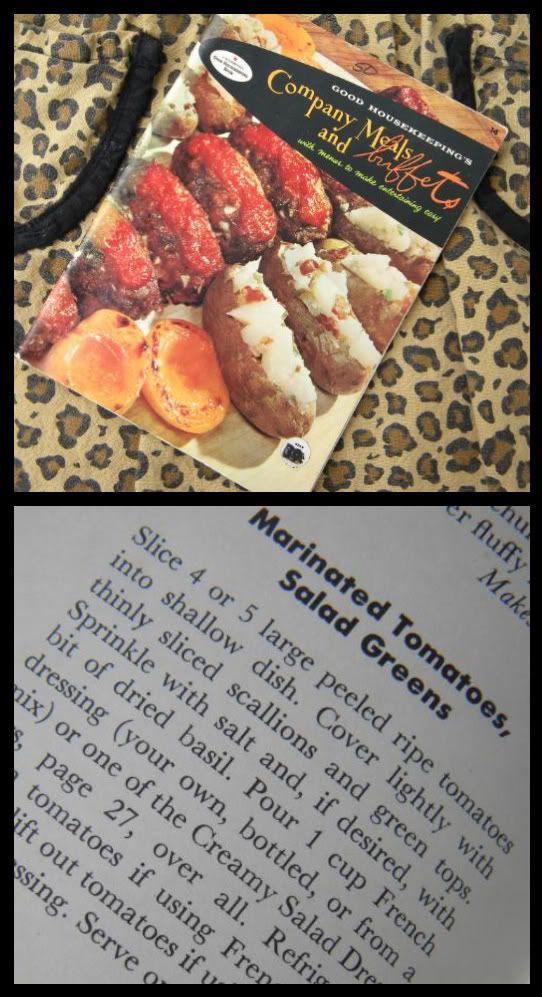 Retro to Raw: Marinaded Tomatoes & Cucumber
Step 1. Marinade/Dressing
1/2 c Extra Virgin Olive Oil
1/3 c Apple Cider Vinegar
1 tsp Tarragon - dried
1 tsp Basil - dried
1/2 tsp dry Mustard powder
1/2 tsp Paprika
2 tsp Onion powder
1 tsp minced Garlic
Salt & Pepper to taste
Blend together the above ingredients until smooth!
---
Step 2. Putting it together!
Slice in rounds:
3 to 4 Tomatoes - I used Roma but any garden variety will work
1 large Cucumber
Cover your veggies with Marinade and store in the fridge for at least 1 hour. I like to leave them in overnight so all of the flavors can tango around together. Let those veggies dance with the dressing!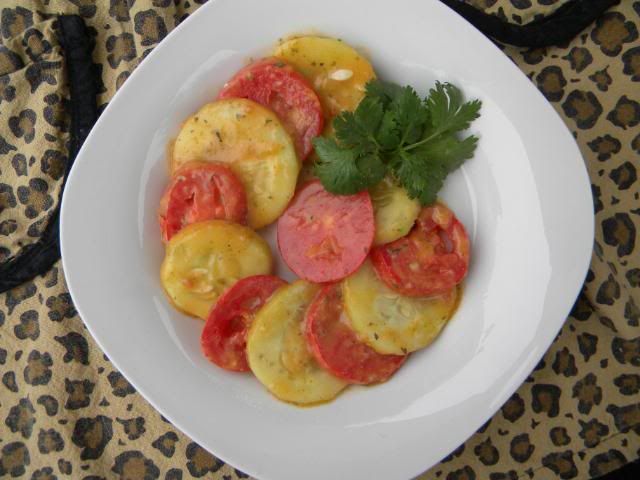 Hope you enjoy!
xoxo,